How to fix FaceTime not working on Mac
Since its initial release on iOS in 2010 (a Mac version came in 2011), FaceTime has become one of the world's most popular apps for video and audio calls among friends, families and coworkers. Available on every major Apple device by default as well as on the web starting macOS Monterey and iOS 15, FaceTime boasts high levels of adoption and acts as an important anchor for people to stay in the Apple ecosystem, much like iMessage.
No wonder, FaceTime is wonderful. It's integrated right into the operating system, conversations are easy to start, and all calls are end-to-end encrypted. At the same time, it's not unusual for FaceTime to malfunction, especially on Mac. You might find that video calls don't connect properly or your audio keeps breaking, or the app doesn't load at all.
So what do you do? Luckily, over the years, people have discovered lots of fixes for the FaceTime not working Mac issues. Let's explore the top 10 ways to get FaceTime back to working again.
How to fix Facetime video not working on Mac
The good news is that when you find FaceTime not working on MacBook or iMac, fixing it often takes just a few easy steps and not more than a few minutes. But if you don't know the steps to take, you could waste a lot of time reading up on it online.
Here are the most popular fixes for when you're wondering "why isn't FaceTime working on my Mac?"
1. Inspect your WiFi connection
Since the sole purpose of FaceTime is to send and receive audio and video over the internet, internet issues should be the first answer to the "why won't my FaceTime work" question.
The way to quickly check your WiFi status is click the Control Center icon in the menu bar, then hold Option and click the WiFi icon. You'll see the name of the active WiFi network with extended information about it. You'll also see the strength of the network in bars.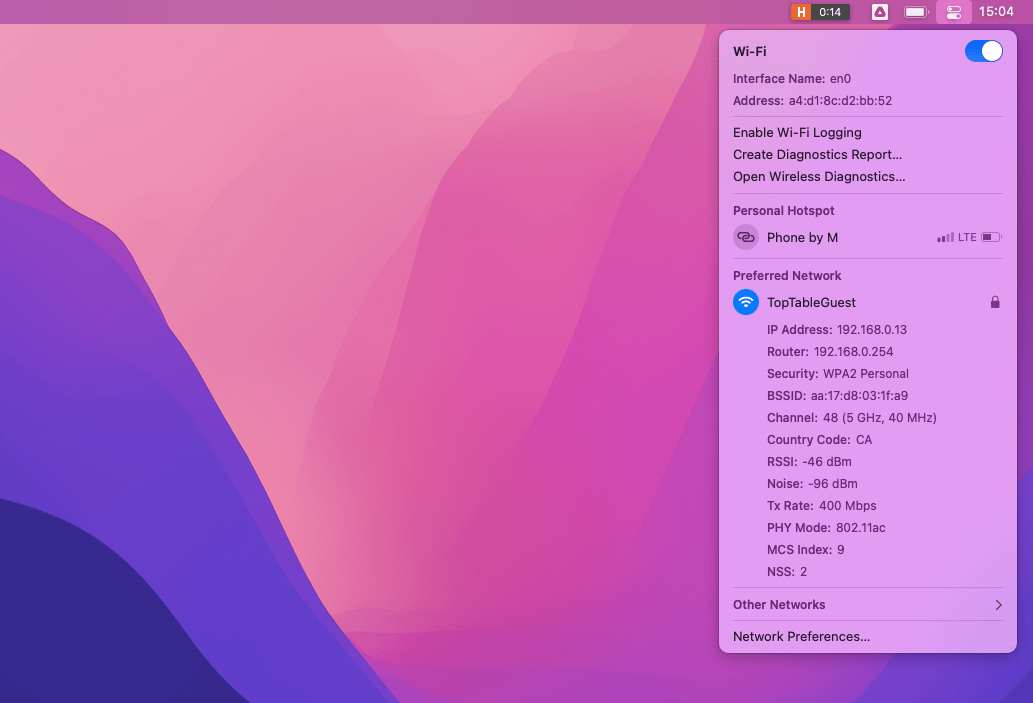 If you click the active WiFi network, it'll turn it off. Click it again, and it will be on. That's a good way to restart the network connection. Another thing you can do is toggle the WiFi off and on just right above.
In case you need to access more advanced internet settings, such as DNS routing, you can go to System Preferences ➙ Network and click Advanced.
In the physical world, it's always a good idea to unplug your router and plug it back in. The internet should come back in about 30 seconds.
If you want to automate your WiFi issues, there's no better app to use than WiFi Explorer.
WiFi Explorer gives you a crystal-clear view into your network, listing real-time values for the strength of your signal, channel width, band, generation, security type, max rate, and much more. In other words, you can get professional-grade information without any specific skills. The app also features an extensive troubleshooting guide, making any error you find very easy to fix.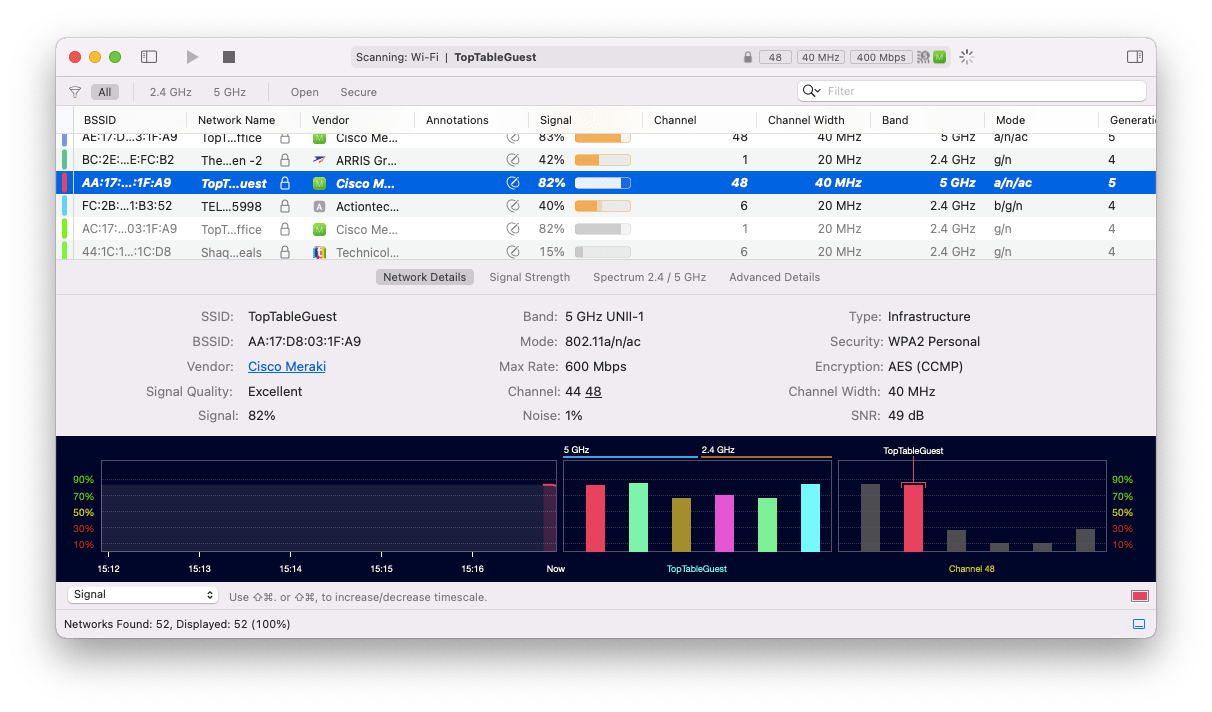 NetSpot is another great WiFi troubleshooting app that's convenient to use when you need to dive deeper on your network coverage. Unlike other scanner apps, NetSpot lets you draw or upload a map of your space and then test the strength of the WiFi signal by physically moving through it. As a result, you can discover WiFi gaps and perhaps buy WiFi extenders to get rid of them.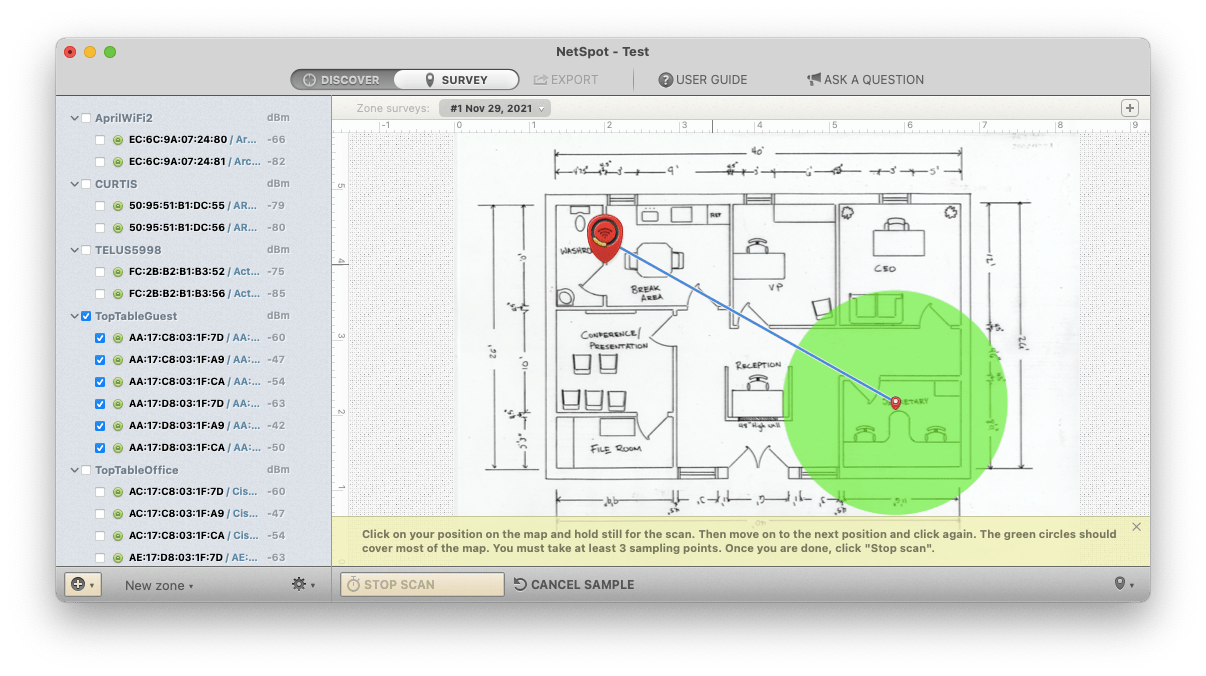 2. Relaunch FaceTime
Just like your WiFi router, apps get glitchy and often can't connect due to a variety of random bugs. So when FaceTime won't connect on Mac, one of the easiest and most effective things you can do is quit it (⌘ + Q) and launch it again from your Applications folder.
Alternatively, launch FaceTime, go to Preferences (⌘ + ,) and uncheck "Enable this account" then check it back again, forcing all kinds of internal processes to reconnect.
3. Update FaceTime
When most apps start behaving in weird ways, the go-to advice is to update them, since updates tend to fix the most prevalent bugs. But FaceTime is a default macOS app. So what you need to do is see if your macOS is up to date instead:
Go to System Preferences ➙ Software Update
If there's a new macOS version available, click Update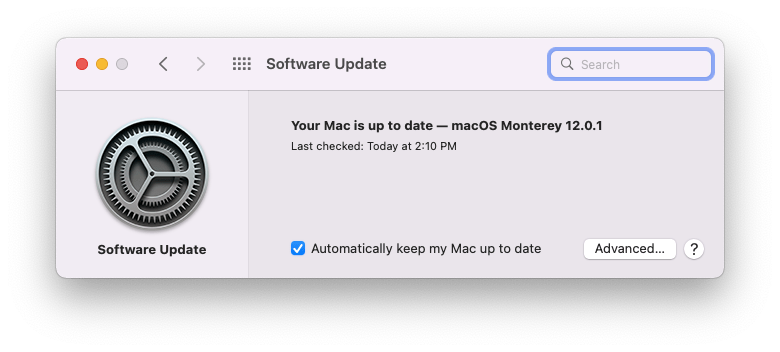 4. Check Apple's system status
Sometimes, when you wonder "why can't I FaceTime on my Mac right now?" it's not because of your WiFi connection and not because of a buggy app. Instead, Apple's own server infrastructure might be down or experiencing temporary interruptions.
It's a good idea to check Apple's own system status, so you don't waste time looking for other solutions:
Visit apple.com/support/systemstatus
Scroll down to find FaceTime
A green dot means everything is fine, yellow or red signify bad connection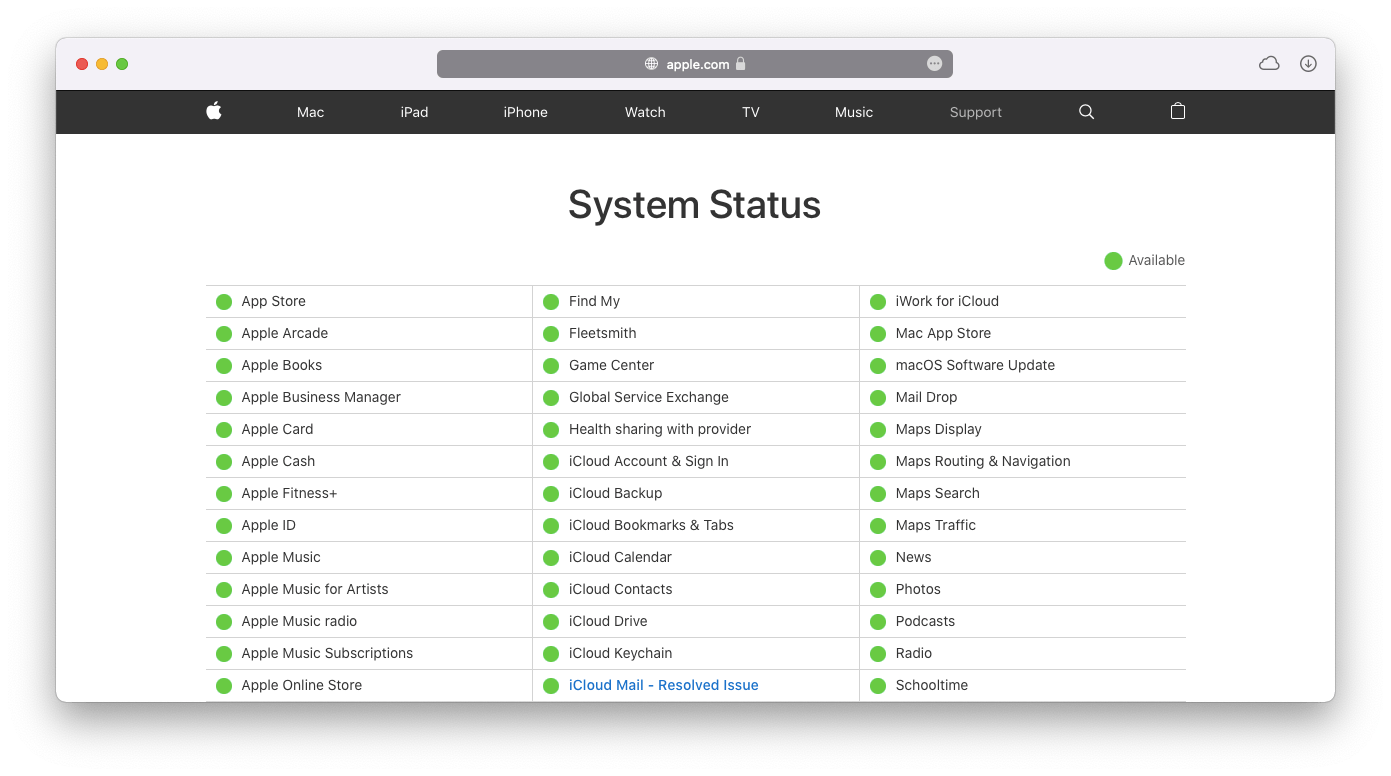 5. Flush DNS cache
A surprising amount of network and connectivity discrepancies can be fixed by flushing your Mac's DNS cache. DNS is a system for turning IP addresses like 192.168.1.1 into actual URLs (e.g. google.com). Those records accumulate in your Mac to make online connections faster. But if there's a bug, it will interfere with your connectivity. Flushing DNS is then the best course of action.
To flush DNS cache:
Launch Terminal from Utilities
Type sudo dscacheutil -flushcache; sudo killall -HUP mDNSResponder
Hit Enter
Input your password, if required
Press Enter once again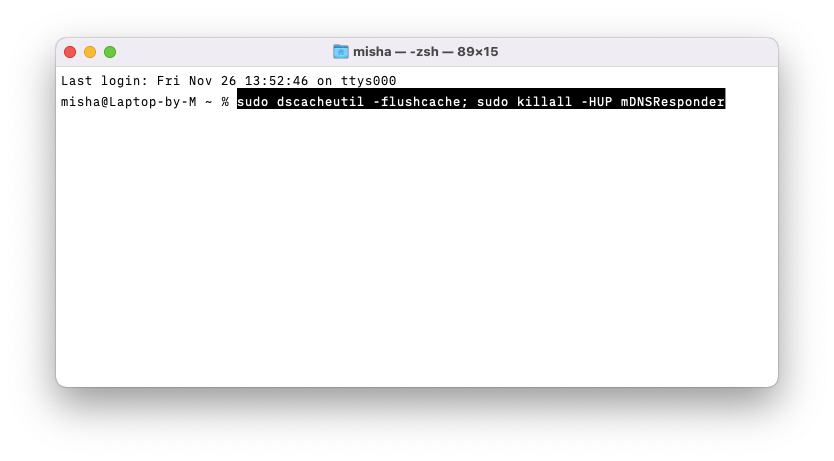 6. Set Date & Time to automatic
If you set time and date on your Mac manually, there can be a discrepancy between that and FaceTime server's time and date, which can cause all sorts of issues.
To set time and date automatically:
Go to System Preferences ➙ Date & Time
Check "Set date and time automatically"
Go to Time Zone
Check "Set time zone automatically using current location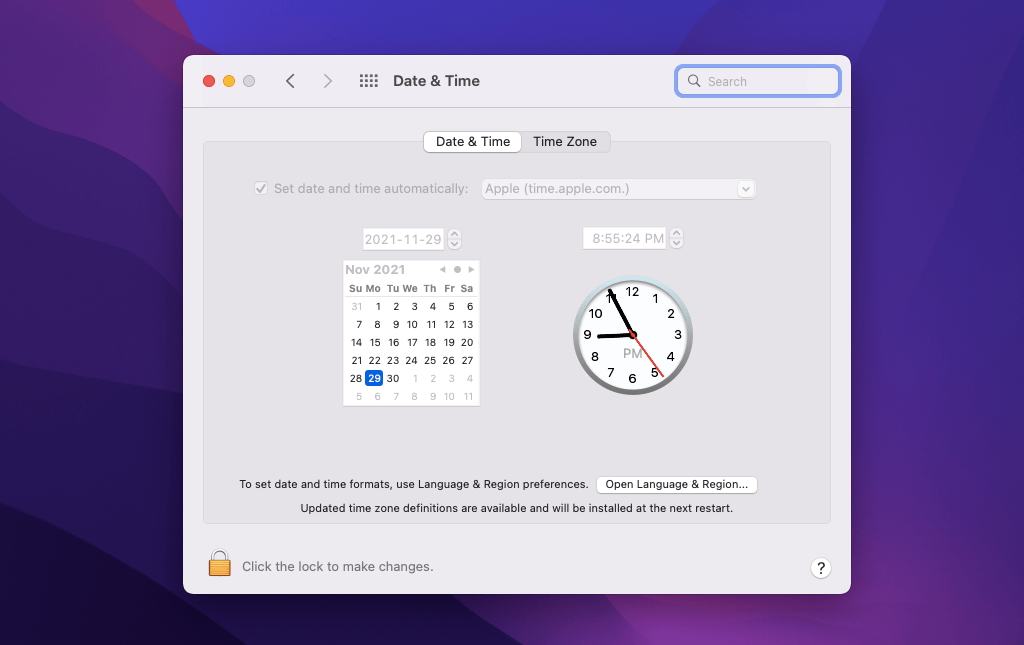 7. Test your microphone and camera
Sometimes when FaceTime won't connect on Mac, it might actually be your own microphone or camera at fault. So make sure to test them to verify.
For your microphone, go to System Preferences ➙ Sound. Switch to the input tab and see if the level of noise rises when you say something.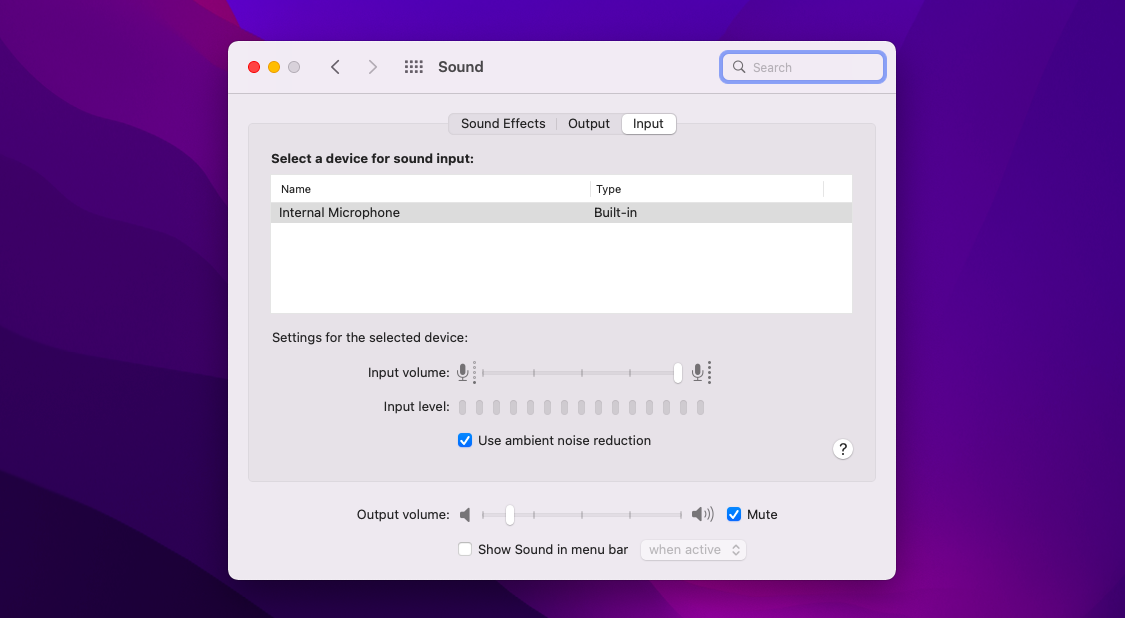 Similarly, test your camera by launching any app that requires it other than FaceTime, such as Skype, Google Meet, WhatsApp, etc. If the video is showing up fine, there's no problem with your camera.
8. Download a new macOS
If there are no incremental macOS updates available, but you can install a whole new version (e.g. moving from Big Sur to Monterey), it's probably a good idea to do it and it's going to help you resolve various bugs across all kinds of apps.
The most important thing to remember when doing major upgrades is that you should always have a backup. You never know what kind of interruption might occur during an installation like that, so backing your files up might save you from some serious headaches.
Get Backup Pro is the top-grade backup software anyone can use. This reliable utility gives you a good choice of different types of backups, from simple copy to clone, to incremental, to versioned, so you always stay in control. You can backup your whole Mac to any device and recover any lost data in just a few clicks.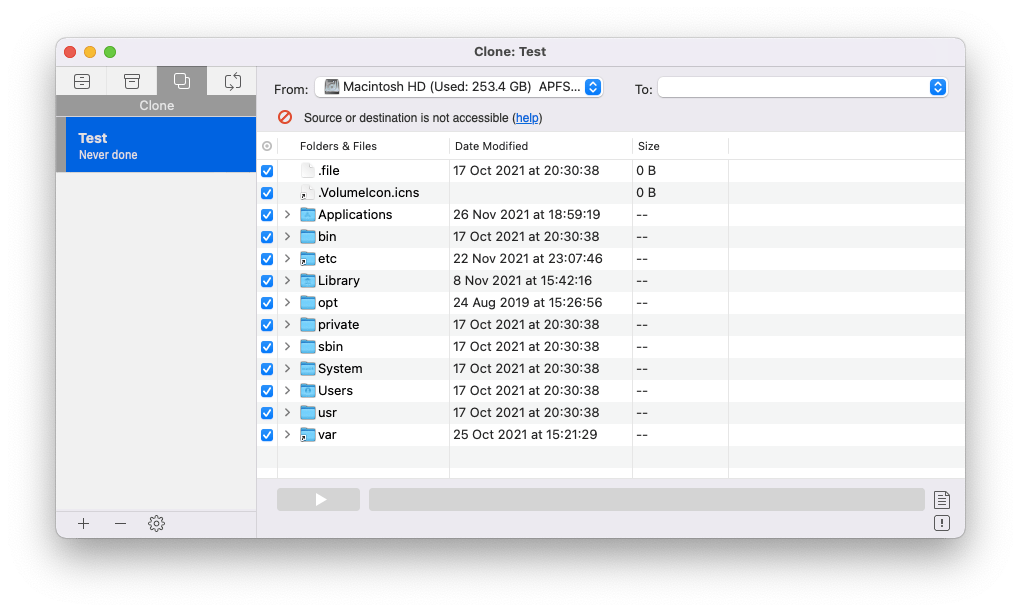 9. Sign out of FaceTime
Another reason why you might find FaceTime not working on Mac is because you're using different Apple IDs for FaceTime on different devices.
The easiest fix here is to launch FaceTime and go to Preferences (⌘ + ,), then Sign Out and sign back in using the same Apple ID as all your other devices.
10. Change your DNS resolver
The last answer to "why won't my FaceTime work" has something to do not with your DNS cache, but with your DNS resolver, or the server you use to translate your DNS queries.
By default, your DNS server is your ISP. However, this is not the most optimal choice. First, because your ISP might not have the fastest resolver, and you might be compromising your speed. Second, because your ISP might monitor and sell your data, since they know all the websites you're visiting.
To change your DNS server to another, more neutral third party like Cloudflare:
Launch System Preferences ➙ Network ➙ Advanced
Switch to the DNS tab
In the left field type 1.1.1.1 and 1.0.0.1
Click OK
Click Apply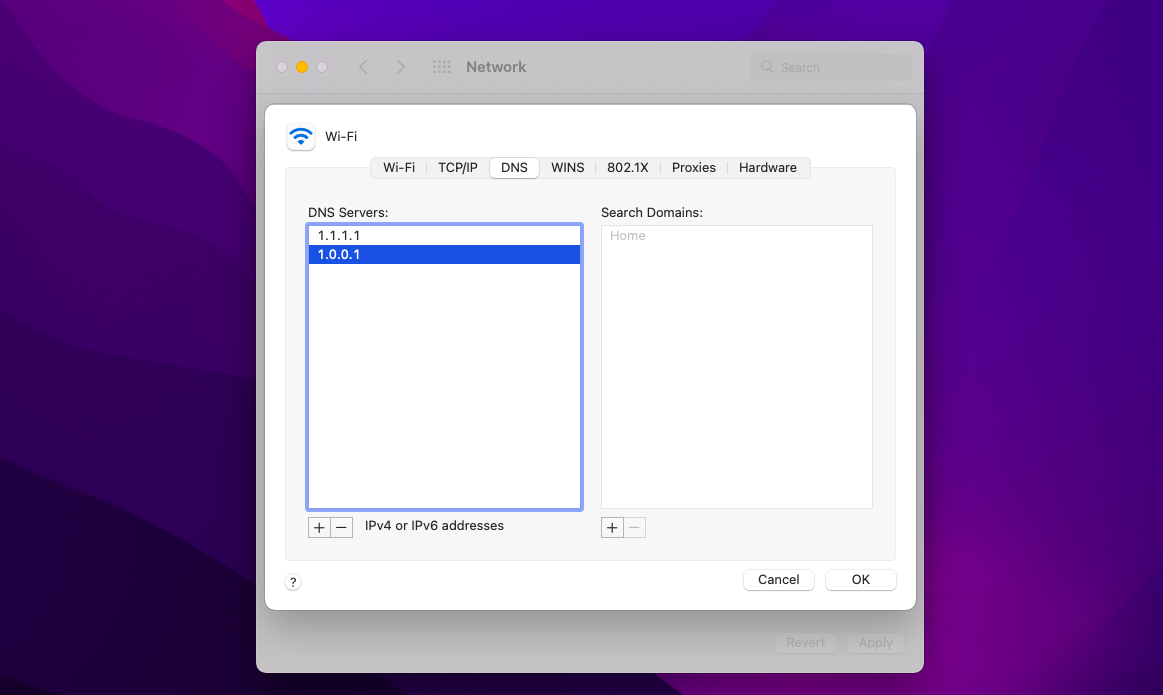 As you can see, FaceTime not working Mac issues can come from a variety of sources, from Apple's own servers to your DNS cache to your mic not being properly configured. Following the steps above will help you resolve all that. Just remember that if you're checking your WiFi, do so with a professional app like WiFi Explorer or NetSpot, and if you need to update to the latest version of macOS, have a backup ready with Get Backup Pro.
Best of all, WiFi Explorer, NetSpot, and Get Backup Pro are available to you absolutely free for seven days through the trial of Setapp, a platform with more than 230 top-rated apps for Mac and iOS. Try every Setapp app today at no cost and see what using the best Mac tools in the world feels like.