Nowadays, streaming services are the new normal for TV entertainment, and HBO Max is one of the leading players. If you're looking for something to watch on HBO Max, you won't be disappointed. It offers an extensive library of movies and TV shows that appeal to viewers of all ages. To save you time, we've compiled a list of the best shows on HBO Max. Enjoy!
What's new on HBO Max
A new month means new content is arriving on streaming platforms. Here are the top HBO Max shows and movies not to miss in February 2023:
The Last of Us, February 5
HBO will keep putting out new episodes of The Last of Us, one of the best series on HBO Max. Watch Joel (Pedro Pascal) and Ellie (Bella Ramsey) fight against all odds to stay alive. New episodes air every Sunday until the series ends in March.

All That Breathes, February 7
In "All That Breathes," two brothers put everything on the line to save the black kite, a regal bird of prey that is important to the environment of New Delhi but has been mysteriously going missing. Even though the environment and society are dangerous, the "kite brothers" spend their days and nights caring for the animals in their makeshift avian hospital in the basement. This fascinating story about how animals and people depend on each other focuses on the relationship between the kites and the Muslim brothers who help send them back into the sky.
The documentary was nominated for an Oscar.

Harley Quinn: A Very Problematic Valentine's Day Special, February 9
As the trailer shows, Harley, an iconic character from DC's Batman, is very "excited" about this romantic holiday. "Holy s**t, do I love Valentine's Day! Not only is it the gushiest, mushiest, most romantic day of the year, but for 24 hours, you have a bulletproof excuse for doing cheesy s**t for your partner," she says. "What's not to love about Valentine's Day?"

Velma, already streaming
Meet the biggest adult animated series that the streaming service has ever had! The show, which was made by Mindy Kaling, is about a woman in her late twenties named Velma. She is a young artist trying to make it in the competitive world of contemporary art. Along the way, Velma has to deal with the challenges of being a young, single woman in the city, such as dating and making friends.

Poor Devil (Pobre Diablo), February 17
From the creators of the funny "Capitulo 0" comes "Pobre Diablo," a series about Stan, a normal kid who just happens to be the Antichrist.
And if that wasn't enough, he only has one month left to do his job, which is to bring horror and chaos to the world and start Armageddon. But this poor devil wants only one thing: to sing and dance in a Broadway show.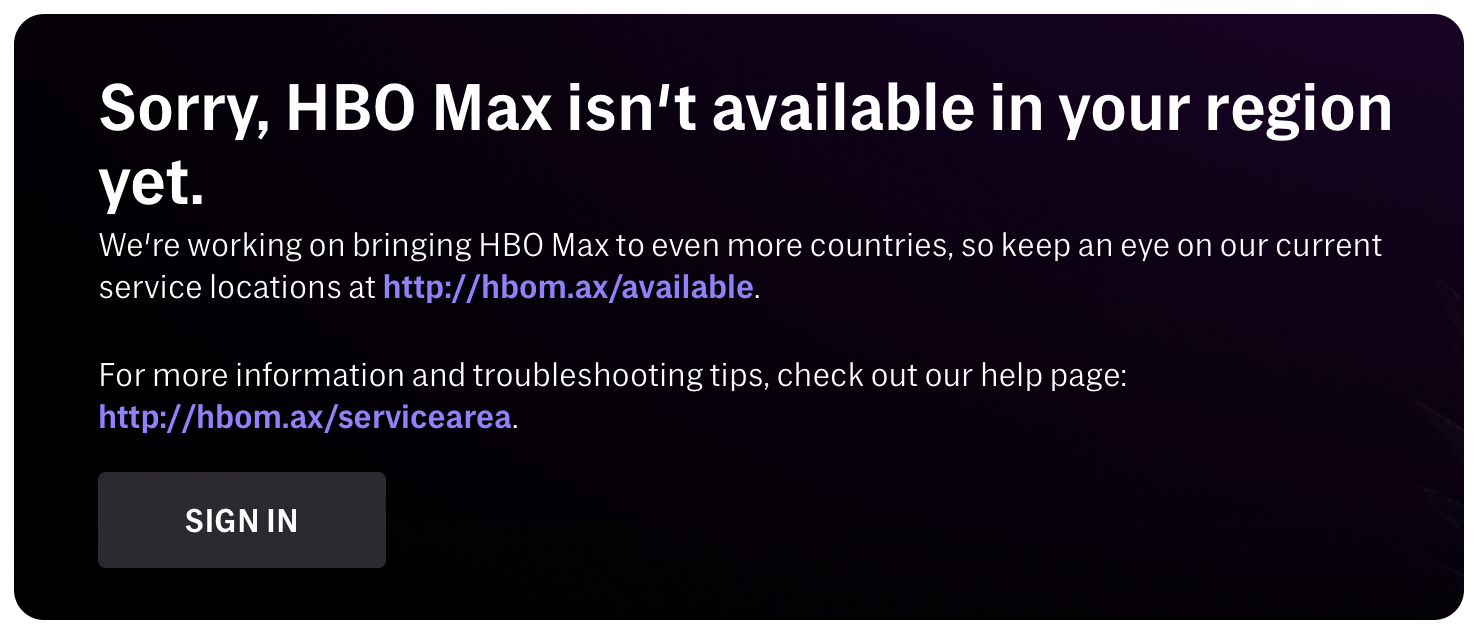 Tip: If you see this message but still want to watch all the best HBO shows from anywhere in the world, install ClearVPN. It's incredibly efficient at circumventing HBO Max geo-restrictions and provides super-fast speed for the best streaming experience.
The best HBO Max shows
What to watch on HBO Max? As you may know, HBO is an exciting streaming platform that offers a huge selection of video content. With so much to watch, it can be hard to know where to start. Here are some of the best HBO Max shows you must give a try:
1. The Sopranos
Year: 1999-2007
Cast: James Gandolfini, Edie Falco, Michael Imperioli, Lorraine Braco, Tony Sirico
Genre: Drama
IMDb rating: 9.2/10
Runtime: 6 seasons, 86 episodes
Trailer: Watch on YouTube
Tony Soprano, an Italian-American mobster in New Jersey, is at the center of the story. It shows how hard it is for him to balance his family life with his job as the leader of a criminal organization. The show won many awards, including Peabody Awards for its first two seasons, 21 Primetime Emmy Awards, and five Golden Globe Awards.
2. The Wire
Year: 2002-2008
Cast: Dominic West, Idris Elba, Michael Kenneth Williams, Michael B. Jordan, Wendell Pierce
Genre: Drama
IMDb rating: 9.3/10
Runtime: 5 seasons, 70 episodes
Trailer: Watch on YouTube
Widely regarded as one of the best TV shows ever made, this acclaimed drama follows the drug trade in Baltimore, Maryland. It's a powerful and gripping exploration of urban life in the US. Fan fact: Barack Obama once said it was his favorite TV show ever.
3. Game of Thrones
Year: 2011-2019
Cast: Peter Dinklage, Sean Bean, Emilia Clarke, Kit Harington, Lenda Headey
Genre: Fantasy, drama
IMDb rating: 9.2/10
Runtime: 8 seasons, 73 episodes
Trailer: Watch on YouTube
This Emmy-winning series tells the story of nine noble families fighting for control of the mythical land of Westeros. The show is beloved for its intricate plot lines and larger-than-life characters.
4. Friends
Year: 1994-2004
Cast: Courtney Cox, Jennifer Aniston, Matthew Perry, David Schwimmer, Matt LeBlanc, Lisa Kudrow
Genre: Comedy
IMDb rating: 8.9/10
Runtime: 10 seasons, 236 episodes
Trailer: Watch on YouTube
The HBO Max shows list wouldn't be complete without this classic sitcom. The show has been a fan-favorite for over two decades, remaining one of the most popular comedy series of all time. Join Rachel, Ross, Monica, Chandler, Joey, and Phoebe in their adventures as they navigate the sometimes rocky terrain of friendship and love.
5. Chernobyl
Year: 2019
Starring: Jared Harris, Stellan Skarsgård, Emily Watson, Jesse Buckley, Paul Ritter
Genre: Drama series
IMDb rating: 9.4/10
Seasons: 1 season, 5 episodes
Trailer: Watch on HBO Max
Chernobyl is a historical drama miniseries about the 1986 Chernobyl nuclear disaster. The series received universal critical acclaim, with particular praise for its writing, direction, and performances; according to Metacritic, it's the highest-rated miniseries of all time. It won numerous awards, including Primetime Emmy Awards for Outstanding Limited Series and Writing for a Limited Series, Movie, or Dramatic Special.
6. Euphoria
Year: 2019 - present
Cast: Zendaya, Sydney Sweeney, Hunter Schafer, Alexa Demie, Maude Apatow
Genre: Drama
IMDb rating: 8.4/10
Runtime: 2 seasons, 18 episodes
Trailer: Watch on YouTube
The wildly successful and frenetic HBO series, which follows high school students in a fictional California town, has impacted fashion and beauty fads and ranks third all-time in terms of viewers, just behind House of the Dragon and Game of Thrones.
7. Oz
Year: 1992-2003
Cast: Ernie Hudson, Terry Kinney, Rita Moreno, J. K. Simmons.
Genre: Drama
IMDb rating: 8.7/10
Seasons: 6 seasons, 56 episodes
Trailer: Watch on YouTube
The show creators aren't afraid to depict aspects of life that most people are unaware of, such as the complex relationships between people we only know superficially. Most of Oz's storylines take place in the prison's experimental unit called "Emerald City," a concept from The Wizard of Oz.
8. South Park
Year: 1997 - present
Genre: Adult animation, comedy
IMDb rating: 8.7/10
Runtime: 25 seasons, more than 300 episodes
Trailer: Watch on YouTube
This legendary animated comedy lampoons a variety of topics, from politics to pop culture. With biting satire and hilarious characters, this show is sure to keep you entertained.
9. Rick and Morty
Year: 2013 - present
Genre: Comedy, animation
IMDb rating: 9.1/10
Runtime: 6 seasons, 51 episodes
Trailer: Watch on YouTube
Most animated shows help you relax because the episodes follow a set pattern that puts your mind at ease. Rick and Morty is a million times the opposite of that. The meta-animated show goes on and on about the strange adventures of the sociopathic, alcoholic scientist Rick Sanchez and his loser grandson Morty.
10. Sex and the City
Year: 1997-2004
Cast: Sarah Jessica Parker, Cynthia Nixon, Kristin Davis, Kim Cattrall
Genre: Comedy
IMDb rating: 7.1/10
Runtime: 7 seasons, 104 episodes
Trailer: Watch on YouTube
Carrie, Samantha, Charlotte, and Miranda: women all over the world associated themselves with the show's characters for decades. Even if you've never watched the series, you've likely heard about it so many times. Four girlfriends in New York take us along for their wild ride through the ups and downs of dating and relationships. And while it's been many years since we last saw Carrie and co for the first time, this beloved show still resonates with fans of all ages. With this famous masterpiece, we close our list of the best shows on HBO.
Tip: You also may want to watch HBO Max on your TV. JustStream is by far the most robust app for screen mirroring you can get on your Mac. Unlike Apple's native AirPlay, which only allows you to connect with Apple TV, JustStream has literally no restrictions on the type of TV you can mirror MacBook content to. Smart TV, Apple TV, Chromecast, you name it.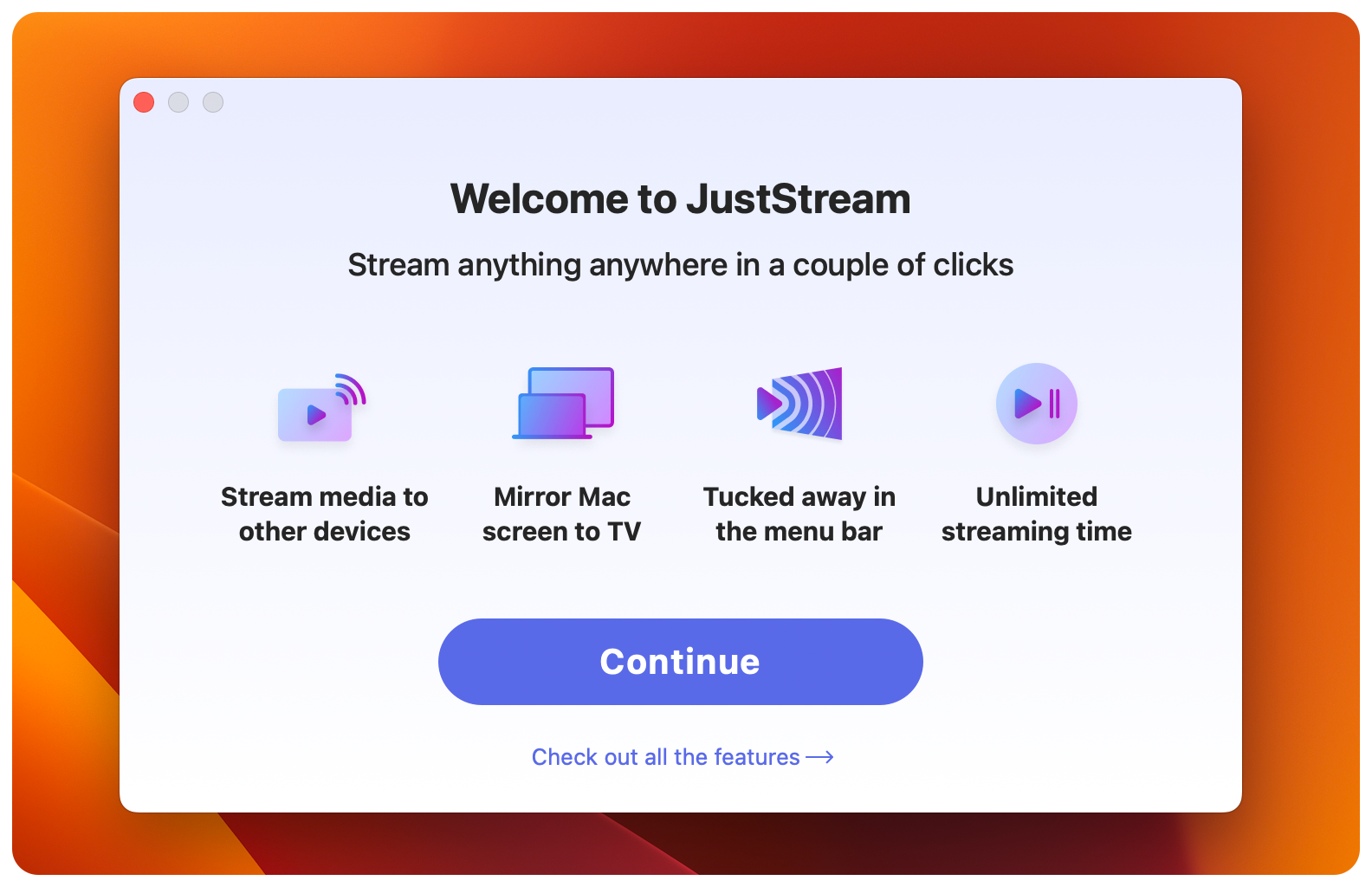 Here's how to mirror MacBook to TV with JustStream:
Open JustStream menu bar app
Choose the display you want to mirror
Click the AirPlay-like button to choose a TV
Click "Start Streaming."
Watch the best HBO shows from any location
Game of Thrones, Sex and the City, The Sopranos, South Park, Friends: HBO Max offers viewers hours of entertainment! Thanks to this article, you know what to watch on HBO Max.
But what if you want to enjoy the best HBO shows when you're away from home or live in an area that restricts access to the platform? Fortunately, you don't need to miss out on the HBO Max shows. ClearVPN can unlock geo-restricted HBO content for you, no matter where you are. The app is available through Setapp, a platform with dozens of powerful tools for your Mac and iPhone. Setapp also includes JustStream for screen mirroring. Want to try them? You can use all the apps without any limitations for 7 days free! If you like Setapp, continue using it for a small monthly fee.