5 Best Legal Putlocker Alternatives in 2023
Streaming movies is one of the most popular ways to consume media today. This is evident by so many services popping up, asking you to subscribe to their library of content. But is it worth it?
Those looking to save a few bucks may have looked into Putlocker. And if that's you, you've probably noticed the Putlockers website is a bit sketchy. Here we'll discuss Putlocker alternatives, and the best sites to stream movies.
What is Putlocker
Putlocker began life as a simple website - putlocker.com - dedicated to free file hosting and streaming media, originating in the United Kingdom. By the beginning of 2012, the site was nearing one million visitors daily as Kim Dotcom's more popular site, Megaupload, was shut down due to copyright infringement. Soon after Megauload was shuttered, Putlockers traffic would nearly double.
In 2016, Putlocker was reported by the Motion Picture Association of America as a piracy threat. The Putlocker website was then blocked in the United Kingdom by High Court order.
Today, Putlocker and sites like Putlockers typically exist in a decentralized digital world. Because their content is user-generated and the site's hosting locations shifts often, it's difficult for law enforcement to find a party to blame. It's where many movies and TV shows are hosted, but those files are all considered stolen content as the people uploading, downloading, and streaming them have no legal ownership of the content.
But, free movies and TV? That's exactly why Putlockers is so popular.
Is Putlockers safe
Safety should be paramount when you stream or download content, and sites like Putlockers make it difficult to stay safe online. You simply don't know what other content may be attached to a file you stream or download, and asking yourself 'is Putlocker safe' is both advised and reasonable.
These types of sites are playgrounds for hackers looking to infest your computer with malware. You think you're downloading a movie just released in theaters – but you also get malware.
Streaming and torrenting sites like Putlockers can be detrimental, which is why we suggest using CleanMyMac X. It has a fantastic malware scanning and cleaning tool that can help keep your Mac or PC totally clean and safe from hackers. Websites like Putlocker are rarely safe, and if you're going to use any of them, it's best to have an app like CleanMyMac X watching your Mac's back!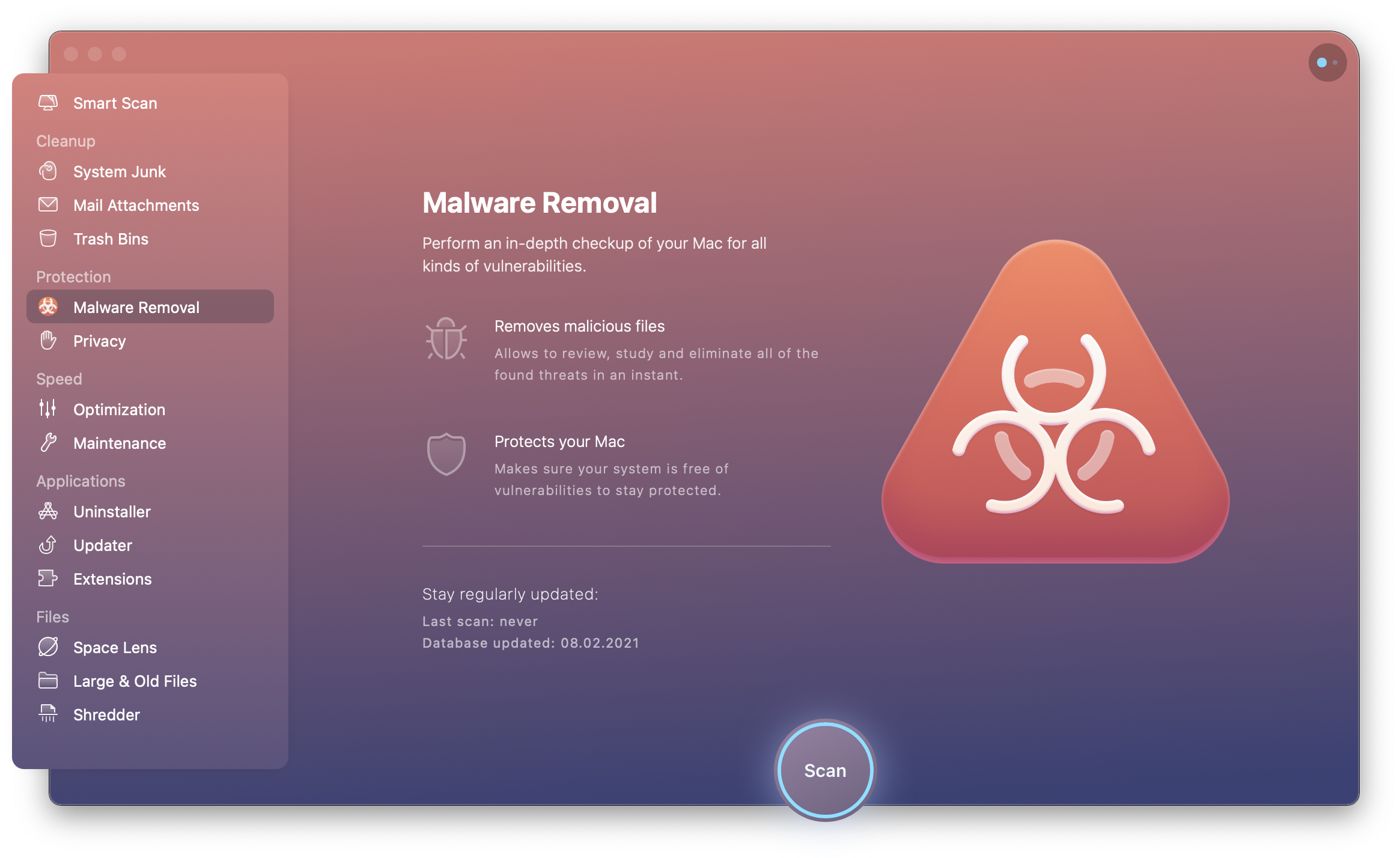 Is Putlockers Legal
The legality of Putlocker is unclear. It really depends on where you try to access it from. Remember the UK blocked the Putlocker URL, but a simple web search for Putlocker will show you just how many sites have sprung up in its place with the Putlocker name attached, hoping to attract traffic.
We should also point out in 2018, a man in California was convicted of violating federal copyright law for downloading the movie Deadpool from Putlocker and uploaded it to Facebook, where it was seen over six million times.
Where you access Putlocker from is key, and in a digital-first world, obfuscating your location is actually pretty simple when using a VPN. If you want to view a Putlocker stream or download from a Putlocker site, a VPN can help keep you from getting into legal trouble. Just be aware VPNs aren't a sure bet; there's still a chance you can be detected if you're doing something wrong.
Having multiple VPNs is something most who utilize VPN services are fond of, and there's no better app for managing several VPNs than Shimo. For sites like Putlocker, Shimo is fantastic because it allows you to set the destinations you want to access from. Most VPNs have access points around the world, and you could set Shimo to access the web via a location where you know a site like Putlocker is legal.
Best Legal Putlocker Alternative Sites
In 2023, there's just no reason to risk your computer's safety or breaking the law to watch movies or TV shows. Wondering what free online movie sites are safe is always going to be a gamble. Why risk it?
A better option is to pick a streaming service (or a few, nothing wrong with multiple subscriptions!) you like and explore everything it has to offer. It's safe, legal, and you can get just about everything you want or need with the help of a few great apps.
When you're using any download or streaming service, your WiFi connection is critical. This is why WiFi Explorer is almost must-have for everyone. The app monitors all available WiFi signals available in your home or office, and gives you critical info on each one. Signal strength is important, but so is knowing how much noise a WiFi signal has. WiFi Explorer gives you all that info and more.
Here are some excellent alternatives to Putlocker:
Hulu
Of all the pure streaming media services, Hulu may be the most complete. Its library is expansive, and there are more newer shows than on any other service. Many traditional networks choose to host their content on Hulu, and provide their entire back catalog to all users.
It's also the cheapest! You can get Hulu for $5.99 per month. It can also be bundled with ESPN+ and Disney+ for only $14.99 per month, bringing in even more original content, the entire Disney catalog, and everything ESPN has to offer including live sports. When you're ready to give Hulu a shot, read our getting started with Hulu guide.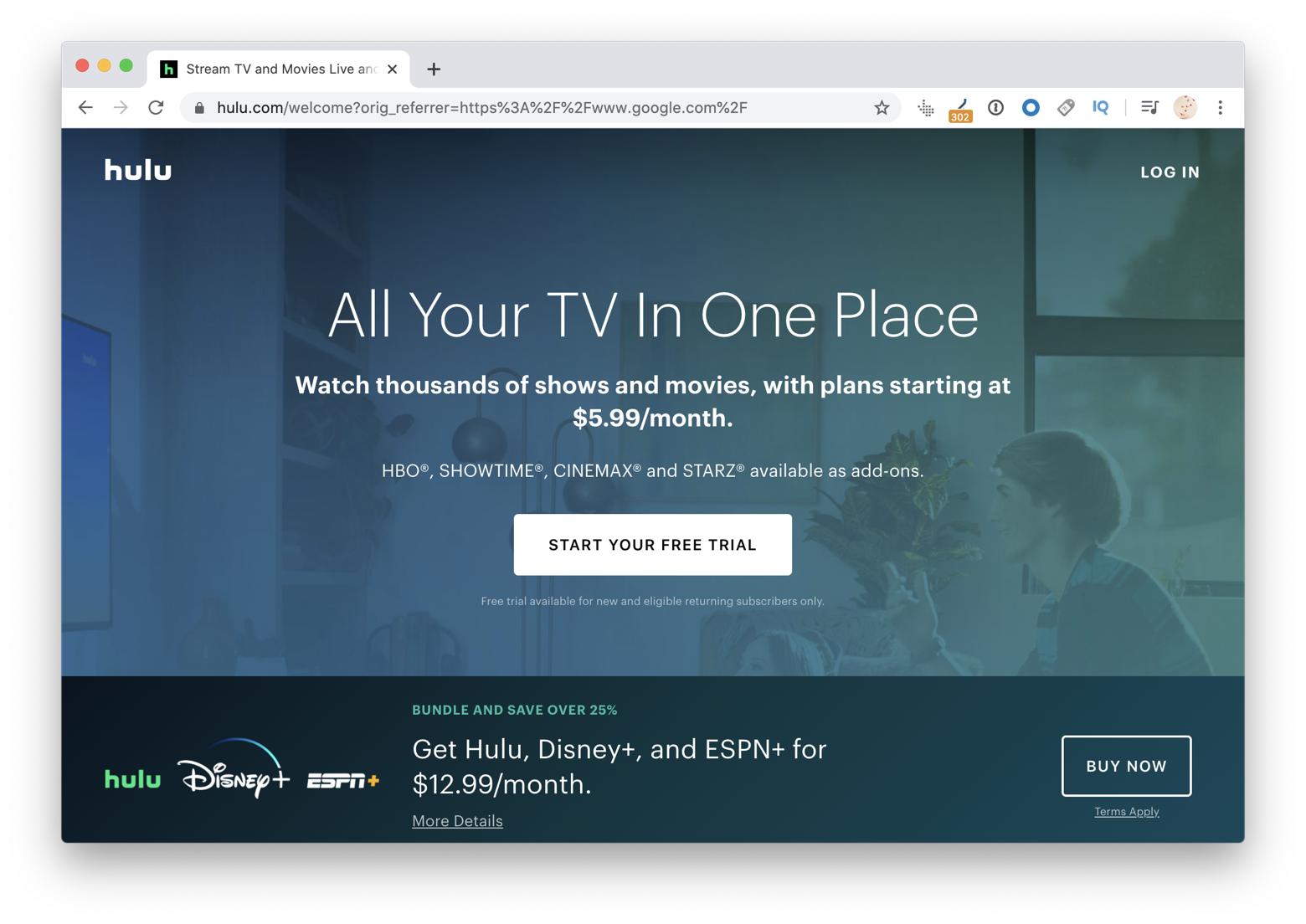 Sling TV
The aim of Sling TV was to disrupt the traditional TV model where purchasing bundles from a cable company was your only option. Instead, Sling TV brings you traditional TV and on demand content via an app. And it's impressive.
Sling TV stands out because its focus is live content – but it also hosts on-demand content, and allows you to record shows or movies via its cloud-based DVR service. When you have access to a channel via Sling, you also gain access to all that network's on-demand content as well!
Unlike traditional cable, Sling TV allows you to build your package via smaller micro bundles of content. The basic package is $20 per month, and you can add other bundles as you like, which start at $5 per month. Sling TV is the best option for fans of TV who don't want to pay a cable company tons of money.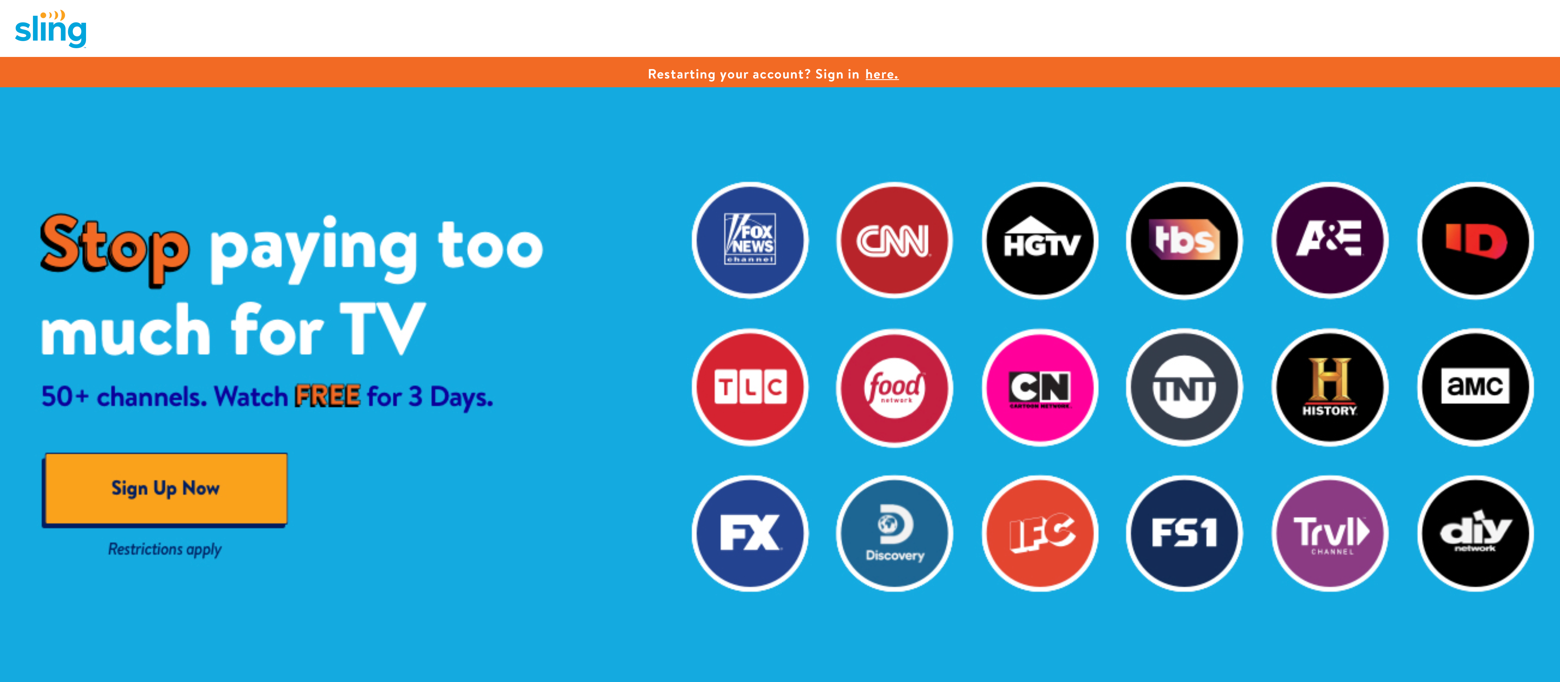 YouTube
What started as a video hosting platform for vloggers is now a more full-fledged platform for traditional TV and movies. Not only can you rent and purchase movies via YouTube, but Google saw fit to launch YouTube TV, a competitive service to Sling TV.
Starting at $49.99 per month, YouTube TV affords you over 70 channels worth of content to choose from. Like Sling TV, it also has a cloud-based show recording service and the option to watch on multiple TVs.
If you don't find what you're looking for on YouTube TV, chances are YouTube has it. While YouTube has a 'watch later' feature, it doesn't actually save a show for you. If the stream is pulled, so is your chance to watch it!
This is why we like PullTube and Downie, two apps which make it really simple to download content from YouTube. All you need is the URL of the video or show you want to download, and these apps will save it to your Mac so you can watch them any time you want!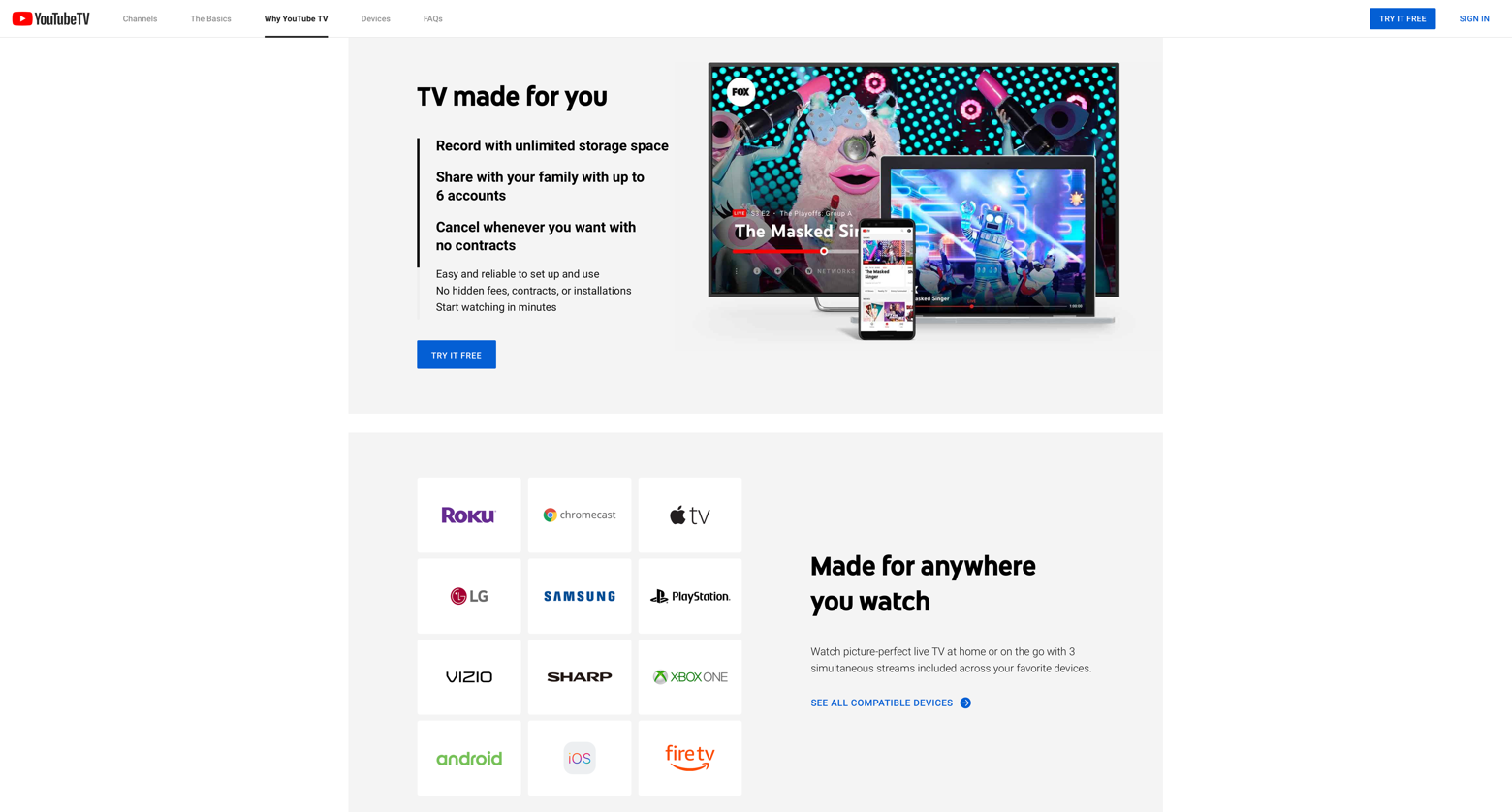 HBO Max
The newest player in the streaming wars, HBO Max is making a good argument for you to give it $14.99 per month.
It cobbles together content from HBO and Warner Media, which gives HBO Max a lot of content you just can't find anywhere else. In addition to great HBO originals like Westworld and Game of Thrones, you'll be able to stream content from New Line Cinema, TBS, TNT, Cartoon Network, CNN, New Line Cinema, The CW, Crunchyroll, and Adult Swim.
HBO Max also has original content including Craftopia, On the Record, Love Life, and Legendary. And you'll still have access to HBO's list of movies!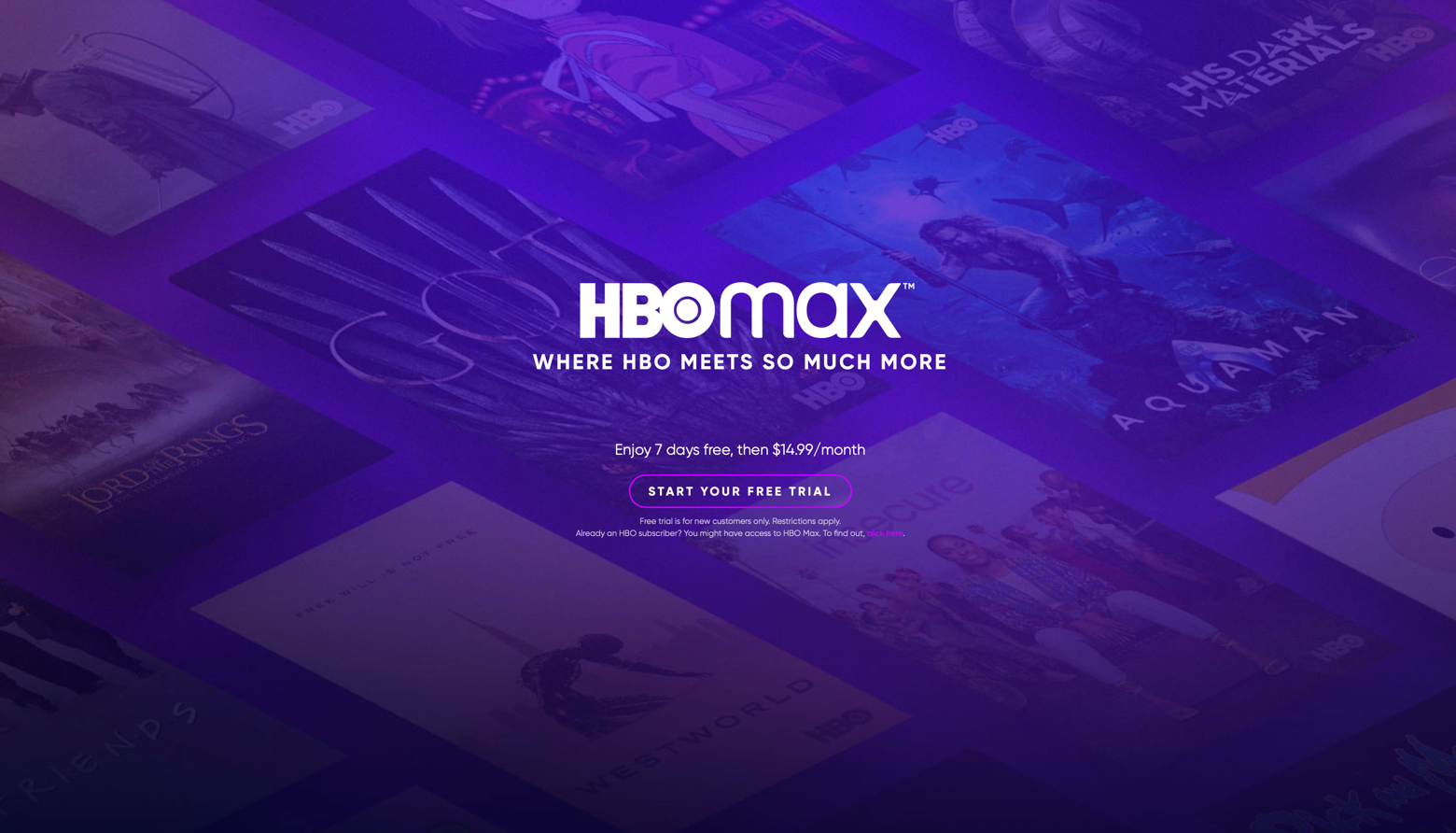 Pluto TV
Pluto TV bills itself as a free option to TV, and it's a true statement. There are no monthly fees, and you can get access to over 250 channels. Like Sling TV, Pluto TV is owned by a large cable company (Sling is owned by Dish, Pluto is owned by Viacom).
Pluto remains free by serving up ads. Lots of ads. Unsurprisingly, these ads are not skippable, so you have to deal with it. While free, Pluto TV also serves up a lot more ads than other services.
In addition to hundreds of channels, Pluto TV also has thousands of movies. All free, but also with ads. Oddly enough, Pluto doesn't list its channel lineup, though it has major networks like CBS News and NBC News.
If you're looking to save a few bucks, Pluto TV is a good option. Just don't get too frustrated with all the ads!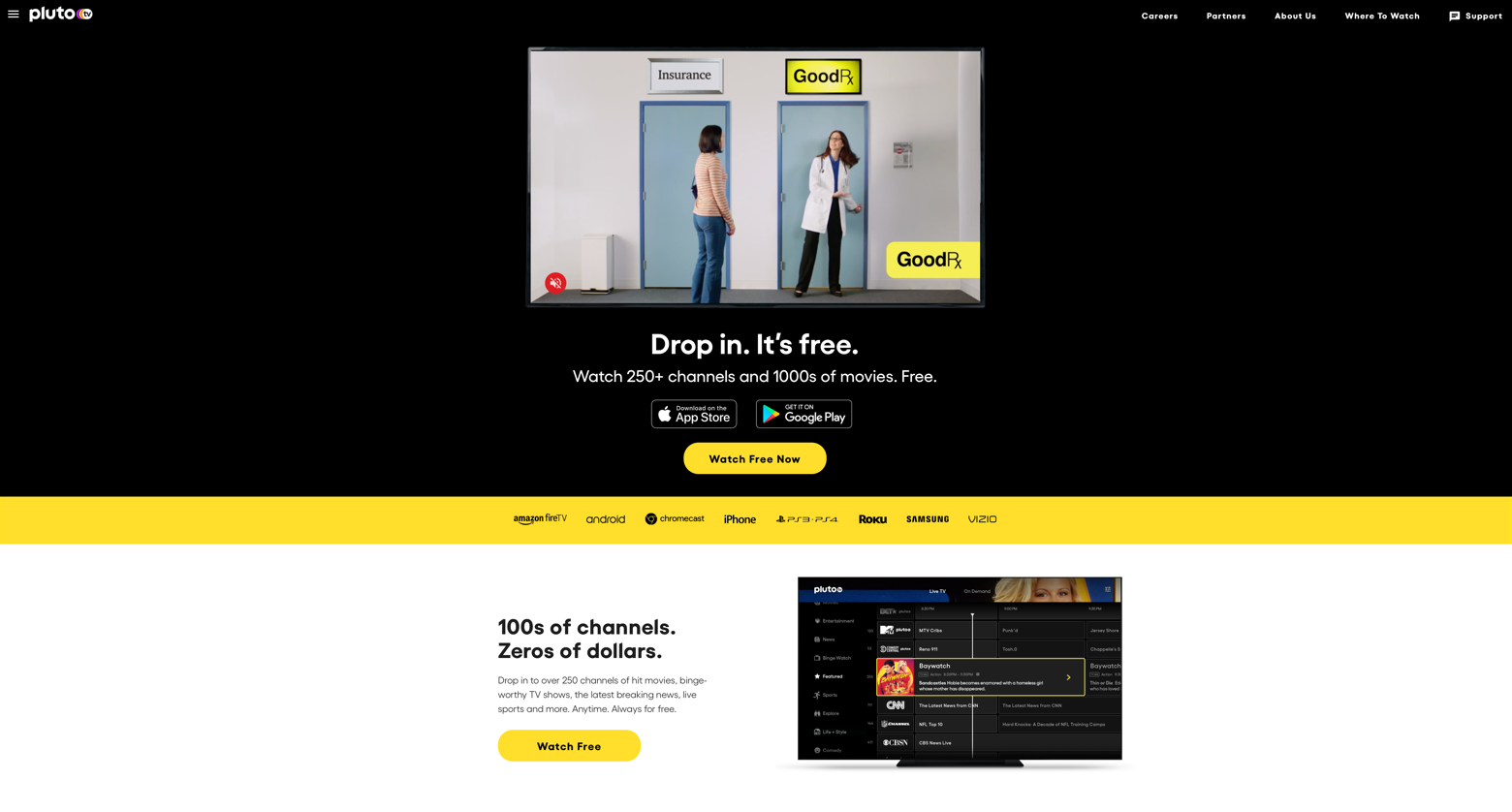 While all of these services are available on most popular devices like Apple TV, PlayStation, Xbox, Roku, Chromecast, and others – there may be times you just want to cast from your Mac to your smart device. This is especially handy if your smart device is not responding to the Pluto TV app for some reason.
That's why we like JustStream. It makes casting your Mac's screen to any device really simple. All you have to do is open it from your Mac's menu bar, and cast the screen to any available smart device.
Conclusion
All of the apps mentioned here – CleanMyMac X, Shimo, WiFi Explorer, PullTube, Downie, and JustStream – are available for free as part of a seven day trial of Setapp, a great suite of productivity apps for your Mac. When your week-long trial is over, Setapp is only $9.99 per month, or $19.99 per month for full access on up to four Macs. Give it a try today!