How to download Facebook videos the right way
In 2016, Facebook made it more difficult to download Facebook videos. It restricted your ability to download Live videos, instead of allowing you to save them for viewing later. What if you want to download a video instead?
The option to save Facebook videos will likely always be around. It doesn't solve every use-case, though. Many of us want the option to download a video ourselves, not just save Facebook videos to watch later on. If you're looking for an app to download Facebook video, we've got some good news for you.
We'll walk you through how to download video from Facebook to a computer, as well as discuss the apps that make it possible to download videos and watch them on any device you want.

The best way to download Facebook video to Mac
There are quite a few options for downloading videos from the web, but our favorite is Pulltube. It's native to the Mac and really simple to use for everyone. Here's how to save Facebook videos to a computer using Pulltube:
Find the video you want to download on Facebook and copy the link
Open Pulltube and paste the link
Customize the quality and/or trim the video before downloading
Click Download video.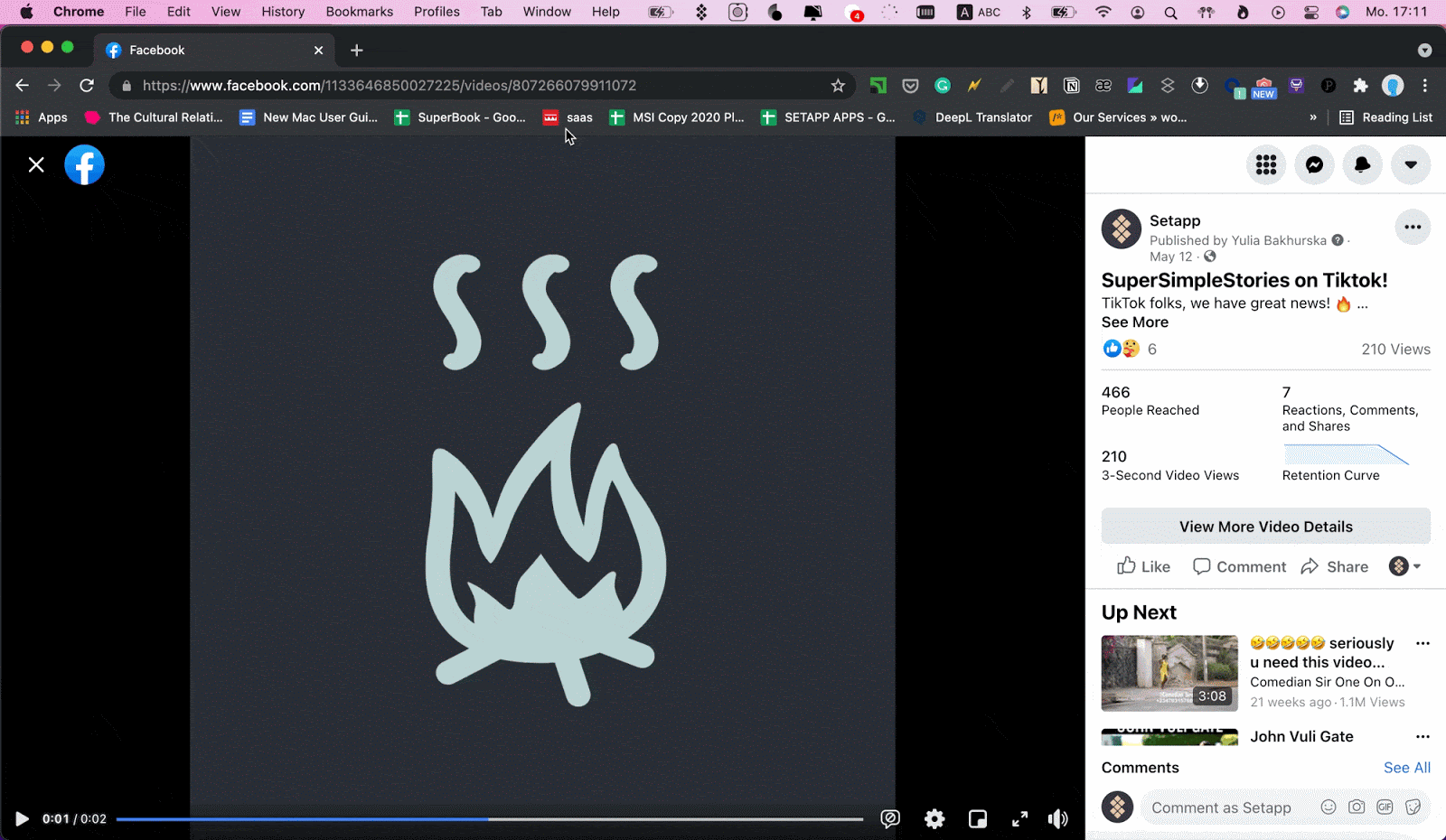 That's literally all you have to do! The video file will save to your computer, and you can watch it any time you like. For a Facebook video downloader, Pulltube is about as good as it gets. Simple, effective, and reliable.
Save video from Facebook to watch later
Remember when we told you there's a method to save Facebook videos to watch later? We'll show you how to do that, too:
In the corner of the post, you'll see a ellipses menu (…). Click it.
Select 'Save Post', 'Save Event', 'Save Link', or 'Save Video'.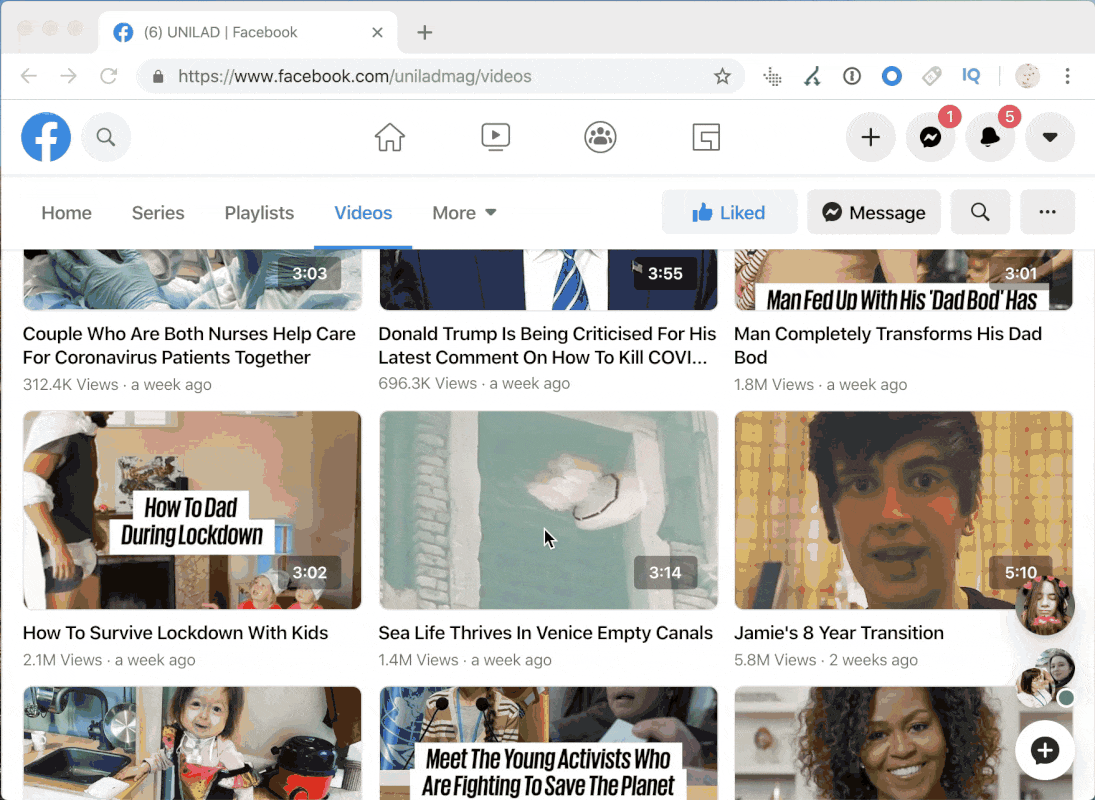 This is all you need to do, but keep in mind this does not download Facebook video to your computer, smartphone, or tablet. It simply saves it as a bookmark within your Facebook account so you can watch it later. The idea is to bring you back to Facebook to watch the video with the hope you'll get snared in the social media trap and spend more time in Facebook. Tricky!
Tip: save video from Facebook to iOS or Android devices
Here's a quick tip on how to take a Facebook video download, and watch it on another device. You'll have to transfer the file to another device, which is best done with AnyTrans, available for Mac, iOS, and AnyDroid for Android. It's a secure, robust file transfer app that can help you manage content across devices.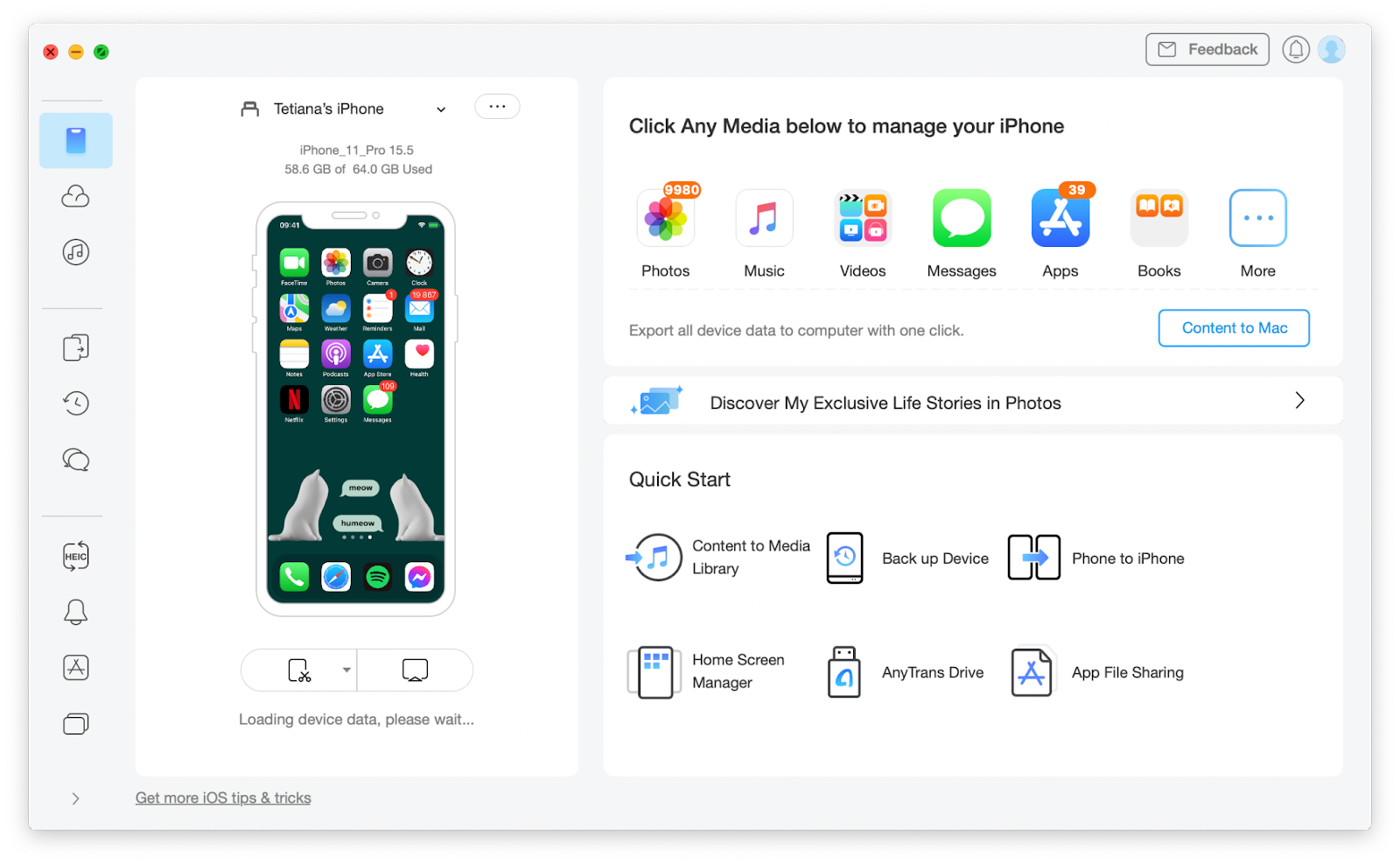 We really like AnyTrans because it's just so reliable. The file transfer is done within the app, so there's no fussy AirDrop or Bluetooth issues to worry about. It really does 'just work.'
Conclusion
It doesn't seem that easy to copy video from Facebook. Remember, Facebook's main purpose is to keep you using it, so making downloads easy is not in their best interest because it takes you away from the app, and keeps you away. Even downloading your own videos is a laborious process: either you do it yourself, manually, or ask the company to send you all your data, which can take weeks for it to compile.
Pulltube makes things much simpler. It can also download videos in a variety of formats, making it far more useful than 'just' an app to download Facebook videos. We really like its ease of use.
It's also available for free as part of a seven day trial of Setapp, a subscription app service for Mac. Setapp also has the AnyTrans apps for iOS and AnyDroid for Android, giving you a really straightforward way to transfer videos across devices.
You'll also get access to dozens of other great apps for Mac and iPhone with Setapp, which is only $9.99 per month after the trial period. That's an incredible deal for a suite of apps that could easily cost hundreds of dollars otherwise!