How to download Twitter videos to Mac, iPhone, and iPad
Gone are the times when Twitter (now X) was home for witty comments exchange only. Today it's filled with cool images, GIFs, and videos — breathtaking nature views, funny pet memes, important news footage, and even video recipes are all there competing for our attention and likes.
What if you decide to download video from Twitter to share a laugh with a friend or save something for your personal records? You'll quickly discover that Twitter only lets you share inside the app and doesn't support downloads.
However, when it comes to Twitter video downloads, once you know how to copy the link to the video you like, you'll be able to save it to your Mac or iPhone/iPad.
How to download Twitter videos
The easiest way to save any video from Twitter is by using a specialized video downloader like Pulltube.
Pulltube can help you download the highest quality videos from just about anywhere in seconds. The app works with 1,000+ top websites, including YouTube, Twitter, Instagram, Vimeo, Facebook, SoundCloud, and others. All you need to do is paste the video's URL (or multiple URLs) into the app's window and click on Download video.
One of Pulltube's most handy features is a built-in media converter that can automatically turn any video from Twitter to MP4, making it playable on macOS regardless of the original format. You can also choose to download only audio from your file, subtitles (if they are available), and even edit out what you don't need right in the app to save only a specific part of the video or audio track.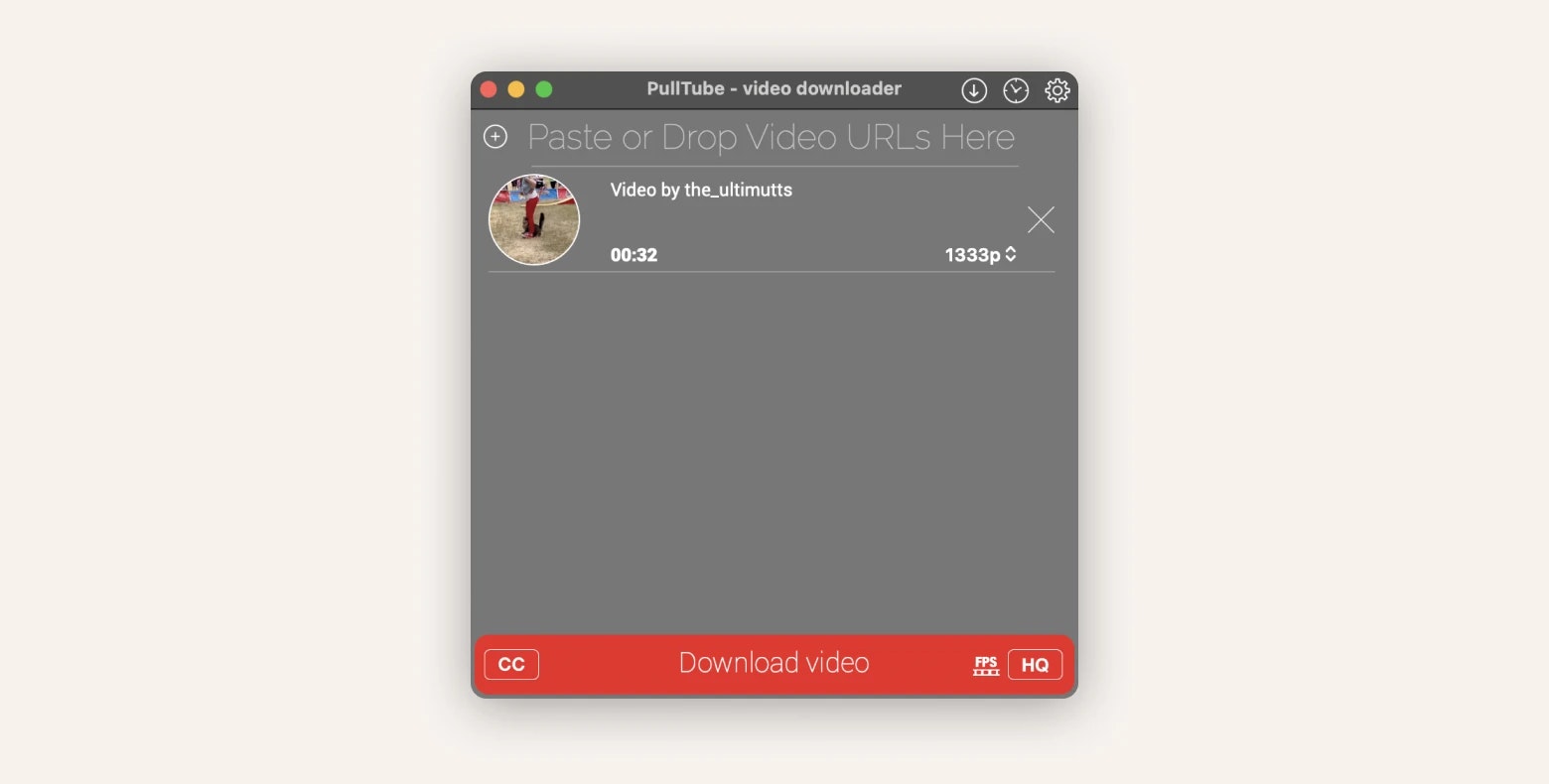 How to save animated GIFs from Twitter
GIFs are a great way to express emotional reactions and bring some fun to your social media. Luckily, the apps that can help you save Twitter videos are also good for downloading GIFs. If you're looking for a versatile Twitter downloader for macOS, try Downie.
Downie allows you to save videos and GIFs from Twitter, as well as from over 1,200 other popular websites. It can handle up to 4K resolution videos, extract audio from the file you're downloading, and search the web right from the app without the need for you to switch to a browser.
To save videos or GIFs from Twitter using Downie:
Find the GIF you'd like to download from Twitter and click on the share icon ➙ Copy link
Open Downie
Click on the plus icon in the lower right: the app will automatically fetch your last copied link and start the download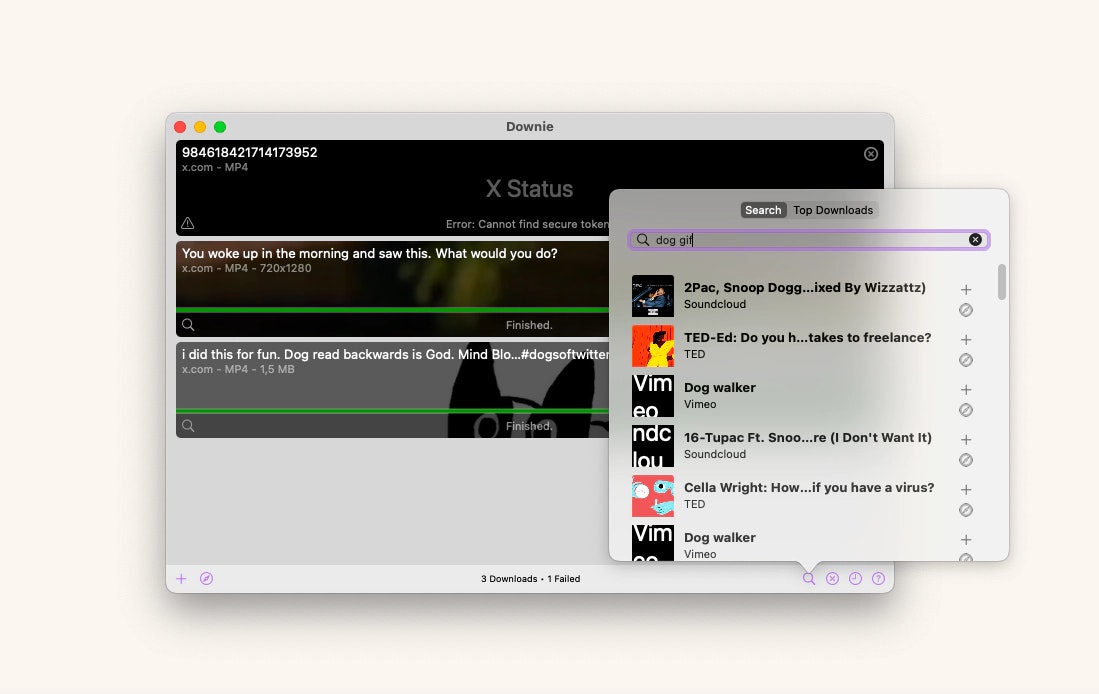 It's even easier to download GIFs if you install Downie's browser extension (available for Safari, Firefox, and Chromium-based browsers). This way you'll be able to simply click on the Downie button in the browser's toolbar when you see something interesting and the link to it will automatically be sent to the app for instant download.
Tip: Sometimes, when you save video from Twitter, it won't play on your Mac or iPhone in its original file format. This means that besides finding a good Twitter downloader, you should also have a good file converter. We recommend Permute.
Permute is straightforward, converts all types of files, and gets the job done in a few easy clicks. To instantly convert video from Twitter to MP4 using Permute:
Open the app
Drop your file onto the app's window
Choose MP4 from the upper-left dropdown and click the play button
Your MP4 file will automatically be saved to the same location as the original.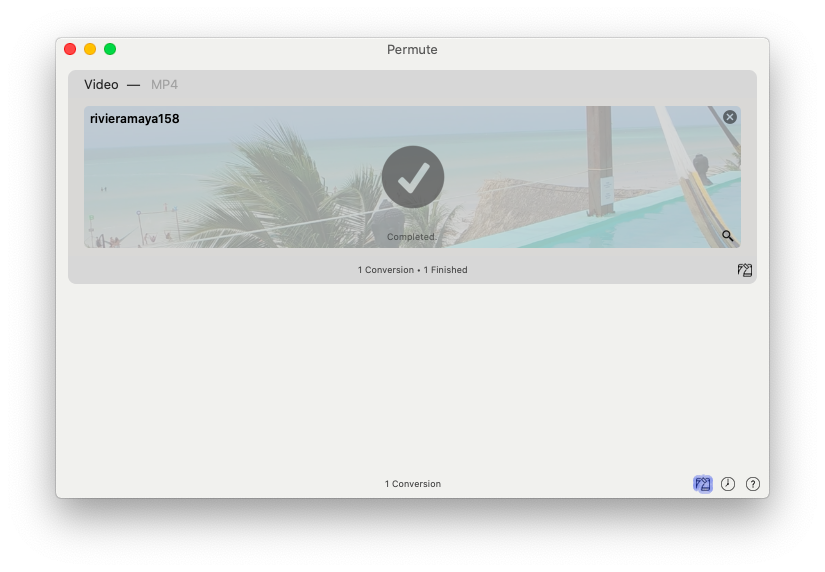 How to download Twitter videos to iPhone or iPad
If you mostly visit Twitter from your iPhone or iPad, you might be interested in learning how to save Twitter videos on these devices.
If you don't want to install an additional Twitter downloader for iOS, you can try one of the online tools (like Twitter Video Downloader, SaveTweetVid, or Twitsave) to help you download Twitter videos. Of course, their functionality is limited compared to professional media downloaders, but they are usually very easy to use and are free.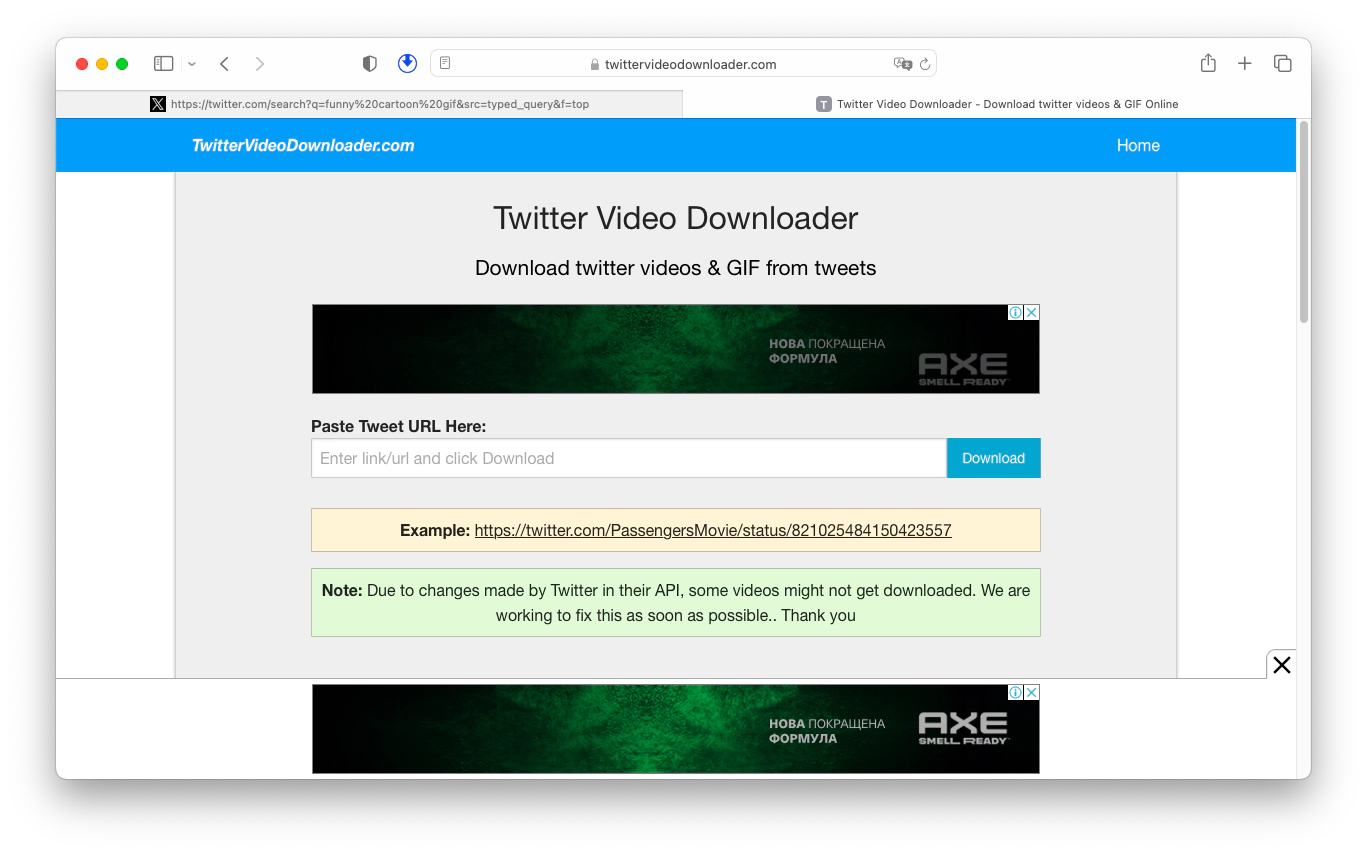 The only concern you should be on the lookout for with free online Twitter downloaders is the security of your data and potential virus threats. But you can easily make sure your browser is protected if your connection is established through a secure VPN. If you want the highest level of security and don't like figuring your way through lots of tech talk, try ClearVPN.
ClearVPN is very easy to use (you'll probably have to press one or two buttons max after you launch it). At the same time, it offers bank-level security and its strict no-log policy ensures that none of your data is ever collected, stored, or shared. Additionally, you'll be able to choose from a collection of presets that automatically set you up for what matters most at the moment — strongest protection, fastest connection, geo-location changer, and more.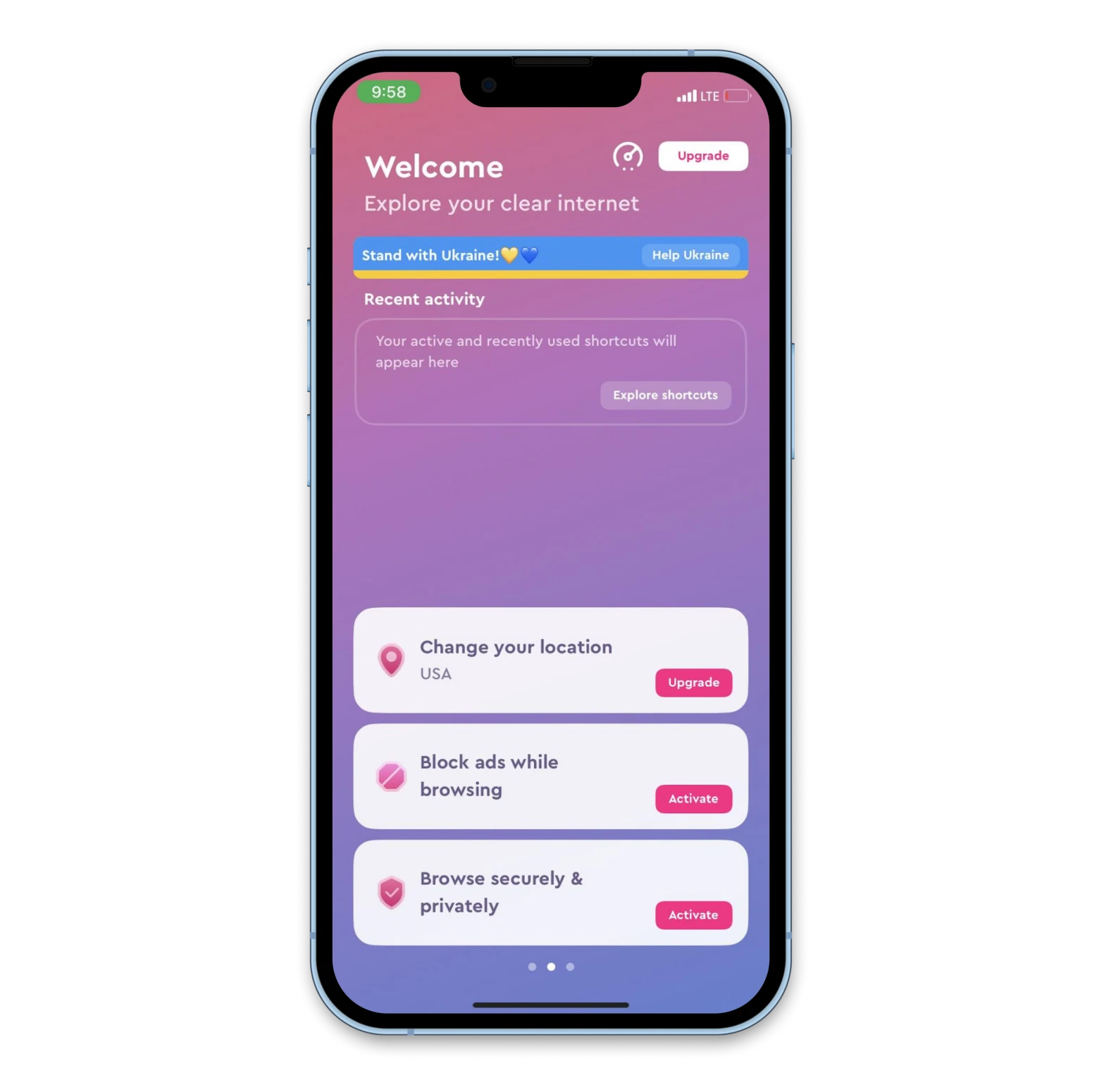 There's also an alternative way to save Twitter videos to your iPhone or iPad. If you've already downloaded them to Mac, you can just move your files to iPhone from there. Use AnyTrans to transfer content between your devices in a couple of clicks.
To export Twitter videos from your Mac to iPhone or iPad using AnyTrans:
Download and launch AnyTrans on your Mac
Connect your iPhone or iPad to Mac with a USB cable
Choose Device Manager from the categories listed on the left and click on Videos
Click on the Add button
Choose the videos you'd like to transfer to your iPhone or iPad ➙ Open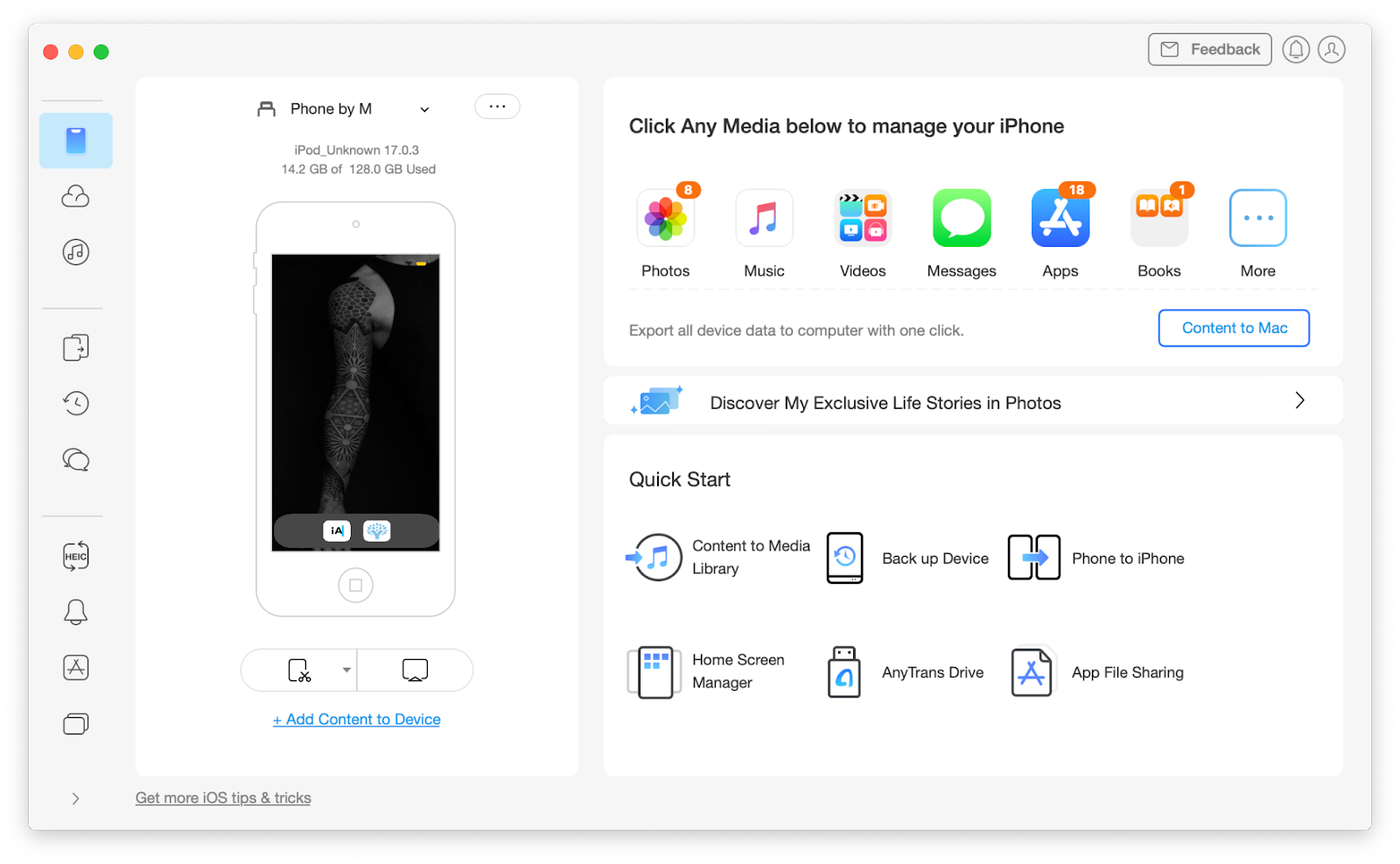 AnyTrans is a unique Apple device manager that will turn many of your essential iOS routines into a few clicks, helping you:
Export iPhone content across devices (Mac, PC, Android, iPhone, and iPad) by categories, transfer single files, or transfer full phone backups
Mirror your iPhone to the screen of your Mac wirelessly
Sync or transfer data across multiple iCloud accounts
Schedule automatic wireless encrypted backups when your iPhone is on the same WiFi as your Mac
Uninstall apps and easily move app data from iPhone to iPhone
Export text messages from your social media from iPhone to Mac, and much more
Why can't I download Twitter videos?
The main reason why there's no problem with sharing GIFs and videos inside Twitter but it's a lot trickier to save video from Twitter is because Twitter is interested in keeping its unique content from spilling out. The more people come looking for it, the more money can be attracted from advertisers to make Twitter successful financially.
Luckily, as we have discussed above, with the help of Twitter downloaders, like Pulltube (in addition to Twitter, it saves video from more than 1,000 other top websites), you can still get access to the content you'd like to save on your Mac, iPhone, or iPad.
Twitter video downloads made easy
Although you may have found out that Twitter doesn't support video downloads, it doesn't mean you can't save video from Twitter. For Twitter video download not to become a problem for you, we recommend using specialized media downloaders like Pulltube and Downie. They let you download any video or audio content from all the top web resources in a couple of clicks, converting files into formats playable on Mac.
You can also use online Twitter downloaders to save Twitter videos — just don't forget to establish your connection through the security of ClearVPN to avoid potential data and virus threats. Should your files come in formats that your Mac, iPhone, or iPad can't read, you can always drop them into Permute for an instant Twitter to MP4 conversion.
To test Pulltube, Downie, Permute, ClearVPN, and AnyTrans for free, don't pass on the seven-day trial of Setapp, a platform of best-in-class iOS and macOS productivity apps. Learn how to download Twitter videos and check out more than 240 other options to boost your performance.