How to download TikTok videos
Just like Instagram, TikTok is a mobile-first platform. You can only use the TikTok app on an iPhone or Android. However, you can access TikTok from your browser on Mac and do virtually all the same things you do on your phone — browse through the feed, comment, and even upload your own content. You can read more about the best ways to use TikTok on Mac in the article.
There's been a lot of controversy as to the future of TikTok in the US, so it's understandable why many people want to download TikTok videos and keep them on their devices. Yet other users download videos to easily edit them and share to other platforms.
In this article, we explain how to download TikTok videos on your Mac, as well as how to save videos right from the app and then transfer them to Mac.
Easy way to download TikTok video from the app
TikTok has a native download feature that allows you to save videos from the app on your iPhone or Android phone. Here's how to save TikTok videos from the app:
Launch the TikTok app
Play the video you want to download
Click on the Share icon at the right-side menu
Once a sharing menu appears on the screen, select Save video
Wait a few seconds until your TikTok video will be saved to camera roll.
Alternatively, you can use a long-press gesture to bring up the sharing menu — simply hold your finger on the screen for a few seconds and then click Save video.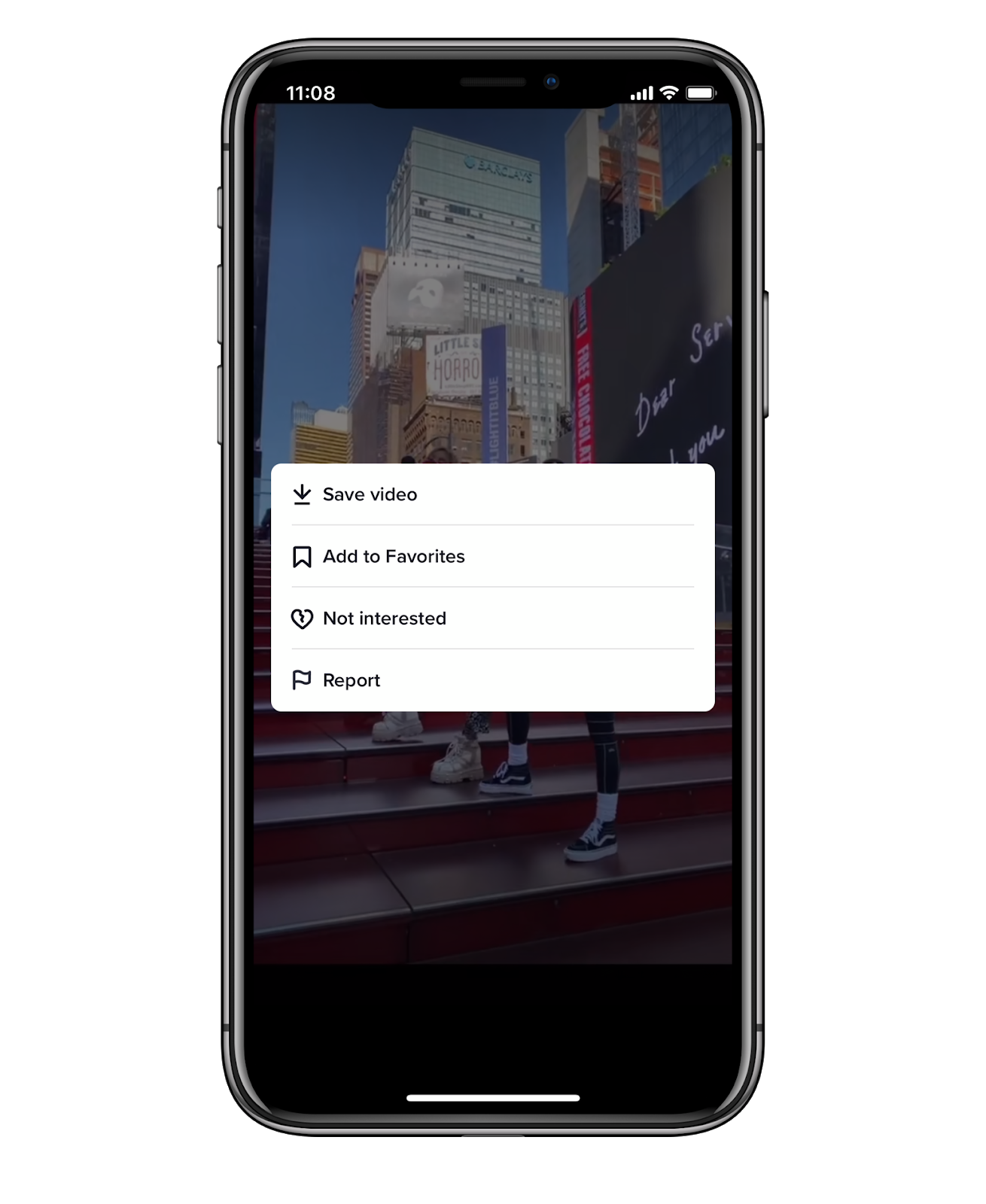 How to transfer TikTok videos from phone to Mac
After you download a TikTok video from the app, use AnyTrans for iOS or AnyDroid for Android to move the video to Mac. While it might sound as extra work, these apps can do the job super quickly — transferring all of your TikTok videos (and any other files) in bulk. It's also super useful if you want to copy all content from your mobile device to a computer or vice versa.
Both Anytrans for iOS and AnyDroid are Mac apps — and part of Setapp, a collection of 200+ apps — so you can use them for 7 days free. After you install one of these apps on a computer, connect your phone with a USB cable, and do the following:
In AnyTrans or AnyDroid, open Device Manager
Go to Media > Video
Select the videos you want to export
Click on the "To Mac"button and confirm your action
Customize the export format if needed, then click Save.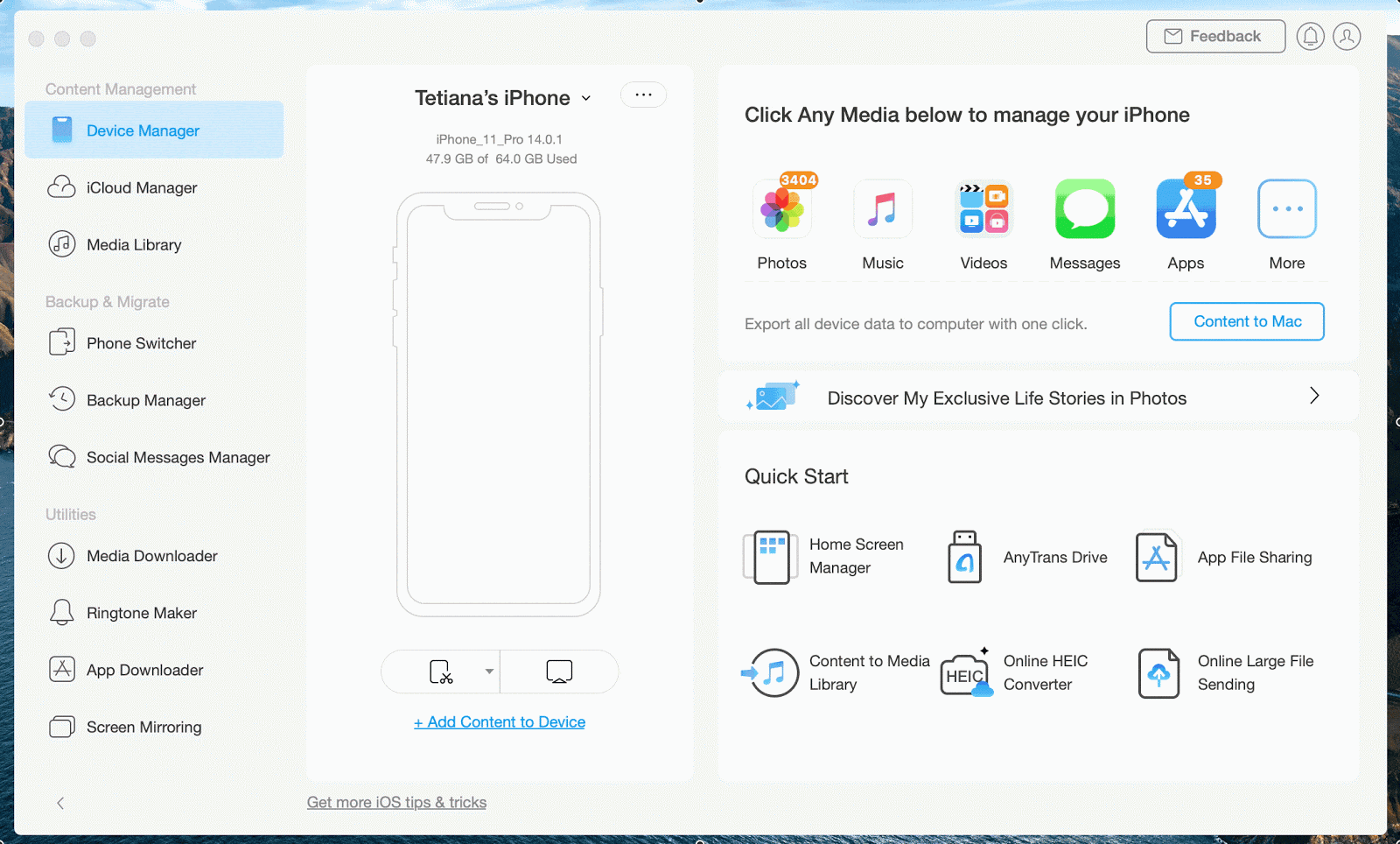 How to download videos from TikTok on Mac
Even though TikTok makes it easy to download content to your device, there are some limitations. When saving from the app, you get a video with a TikTok watermark on it. Also, TikTok users can disable the download option for their content. Finally, many people just don't want to install the TikTok app because they don't use the platform very often.
If for whatever reason you don't want to save TikTok video from the app, there are a few media downloaders for Mac that will come in handy
Save TikTok videos in a click with Pulltube
Pulltube is a universal video downloader that works with 1000+ websites. It allows you to save content from YouTube, Vimeo, Instagram, TikTok, and tons of other popular platforms.
Here's how to download TikTok videos with Pulltube:
Open TikTok in your browser, find the video you want to download, and copy the link
Paste or drag and drop the link in Pulltube app
Continue adding links if you want to save multiple videos, and hit Download once you're ready.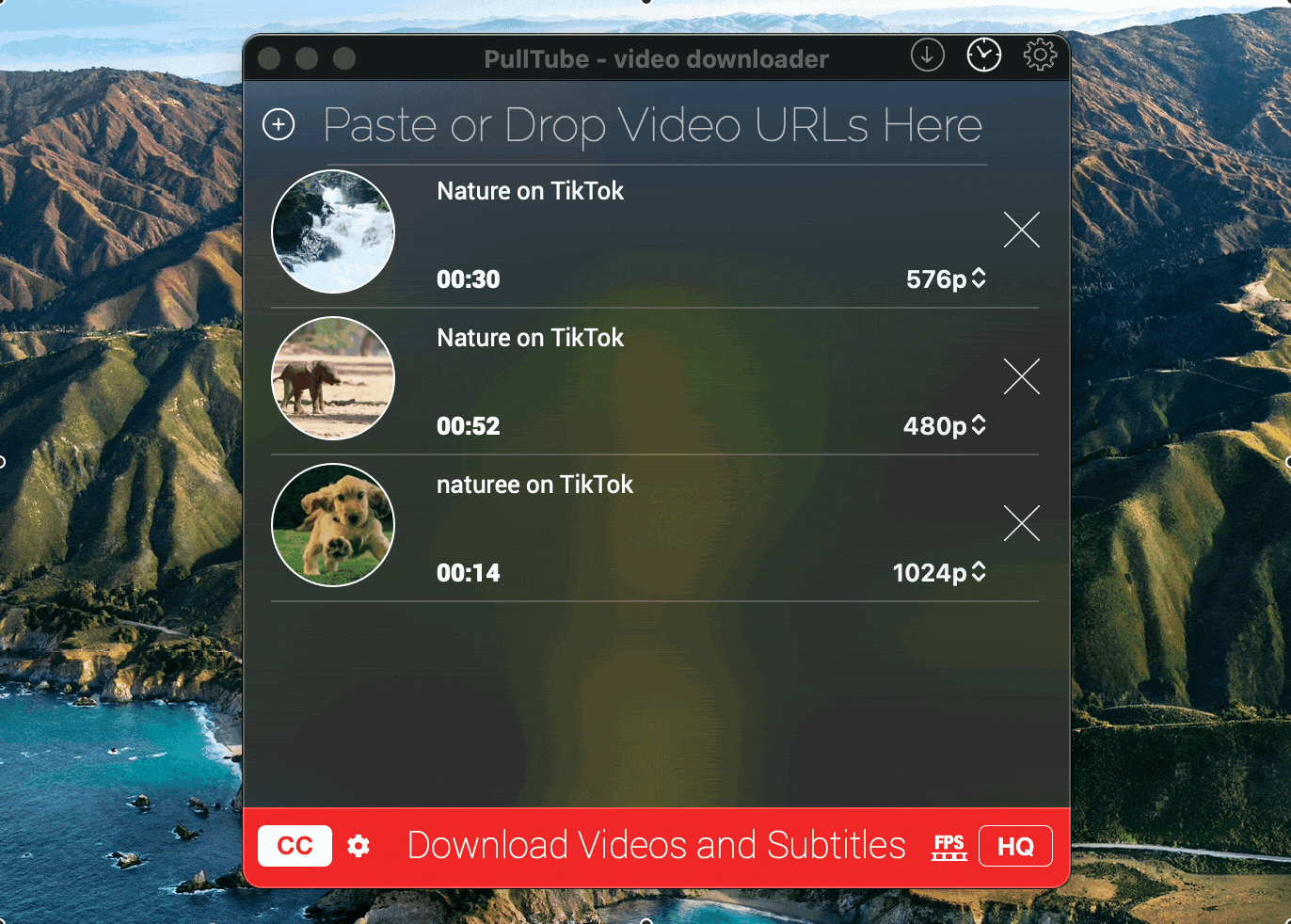 You can choose to save audio-only in m4a or mp3, or instantly upgrade the quality of your TikTok video. Click on the HQ button in the bottom right corner to adjust the quality and format.
Tip: Watch the TikTok videos you download on any large screen with JustStream. This is a Mac app for streaming and mirroring content from Mac to Smart TV, Chromecast, and Apple TV in 4K and HD quality. Sounds like an awesome idea for a TikTok party, don't you think?
Download from TikTok and convert video to any format
Another great TikTok video downloader is called Downie. The app basically has all the same features as Pulltube, plus a built-in search engine. However, Downie is definitely a better choice if you want to post-process your TikTok videos — tweak the quality or file format.
The postprocessing feature will work if you use Downie in combination with its counterpart app Permute. Both apps are on Setapp, so you don't have to pay anything on top of your membership fee to use them limitlessly.
Here's how to download and convert TikTok videos:
Open Downie from Setapp
Paste or drag the TikTok video link onto the app window
Click the Settings icon in the bottom right corner of the video > Send to Permute > select the format you want to convert to
Find your converted video in the Downloads folder.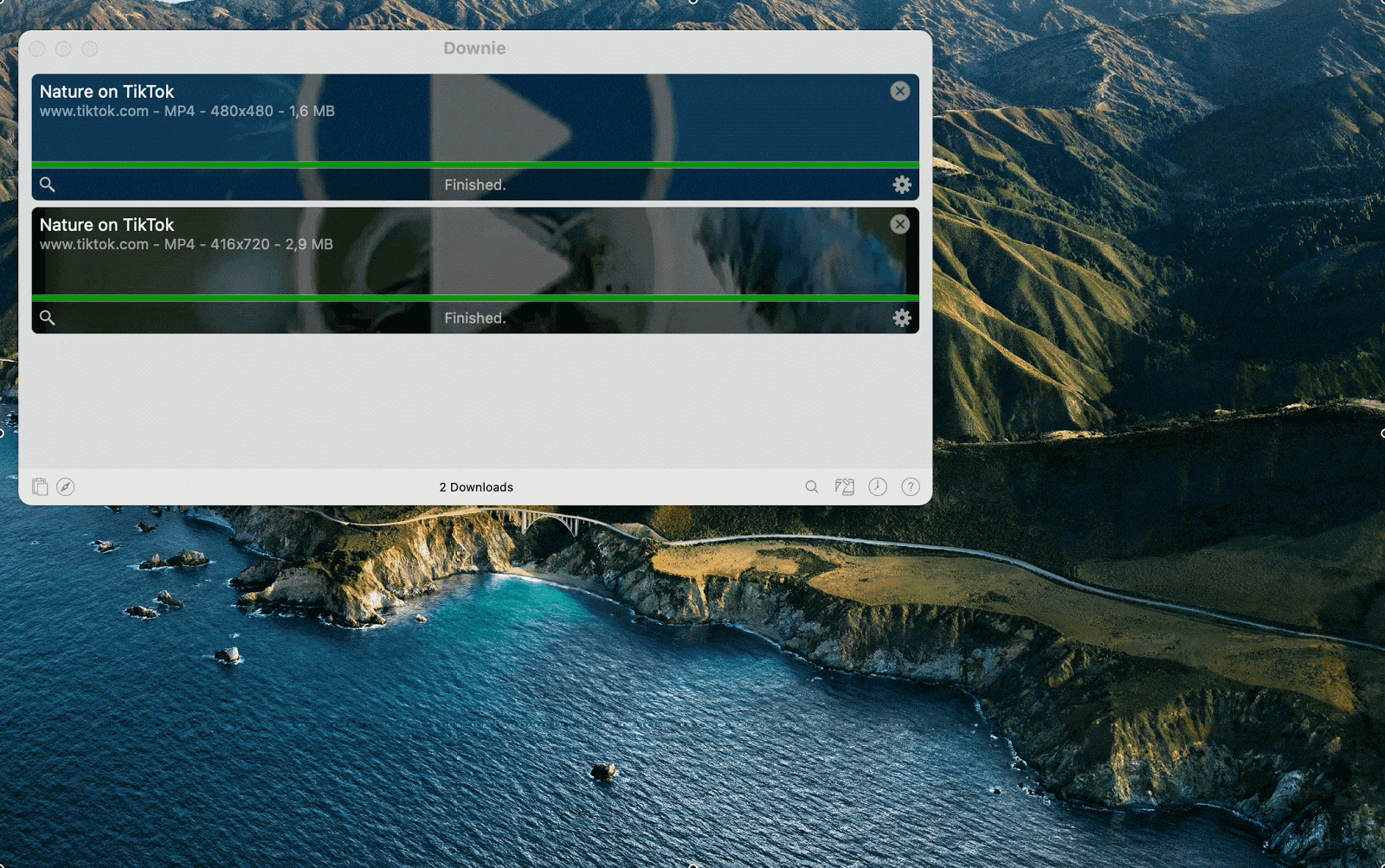 Now when you know the best tools that help download from TikTok, why don't you try all of them for free and decide what works best for you? Here comes the best part: All video downloaders mentioned in this article — Pulltube, Downie, along with AnyTrans and AnyDroid for file transferring and JustStream for video streaming — are part of a Setapp membership. Setapp is a one-stop service for Mac and iOS apps (right now, it has 200+ apps, with more coming every week). You can explore all of them for 7 days free, and stay for $9.99/month if you like it.