How to make your own sound on TikTok
TikTok is one of the most popular apps in the world, with over 800 million users, and is still growing fast. In fact, the app only became widely available in 2018, which makes the size of its user base even more astounding.
Being primarily a lip synching app in the beginning, TikTok has evolved into a platform for sharing all kinds of short (under one minute) videos, be it dancing, pranks, or playing music. What remained the same is TikTok's close integration with music, which is still a vital part of every video and an important aspect of creative expression.
In the past, you used to be able to upload any audio to your TikTok videos and edit it as you see fit. Recently, due to persistent copyright issues, TikTok discontinued the ability to add a song to TikTok from within the app.
You might wonder how to make a TikTok sound right now? How do you upload your own sound to TikTok and bypass the restrictions? Let's explore.
Why Add Your Own Sound to TikTok?
The easiest answer to how to make a sound on TikTok is to use the app's built-in music library, which is quite extensive and might actually be enough for all your needs. Another thing you can do is to record a voiceover to add your unique sound using the app as well.
You might also think that it's now impossible to upload your own sound to TikTok, but that's not true. You can't add a song to TikTok from within the app if it's not in its library, but you can still use third-party apps to do so. Here, we'll cover all these use cases.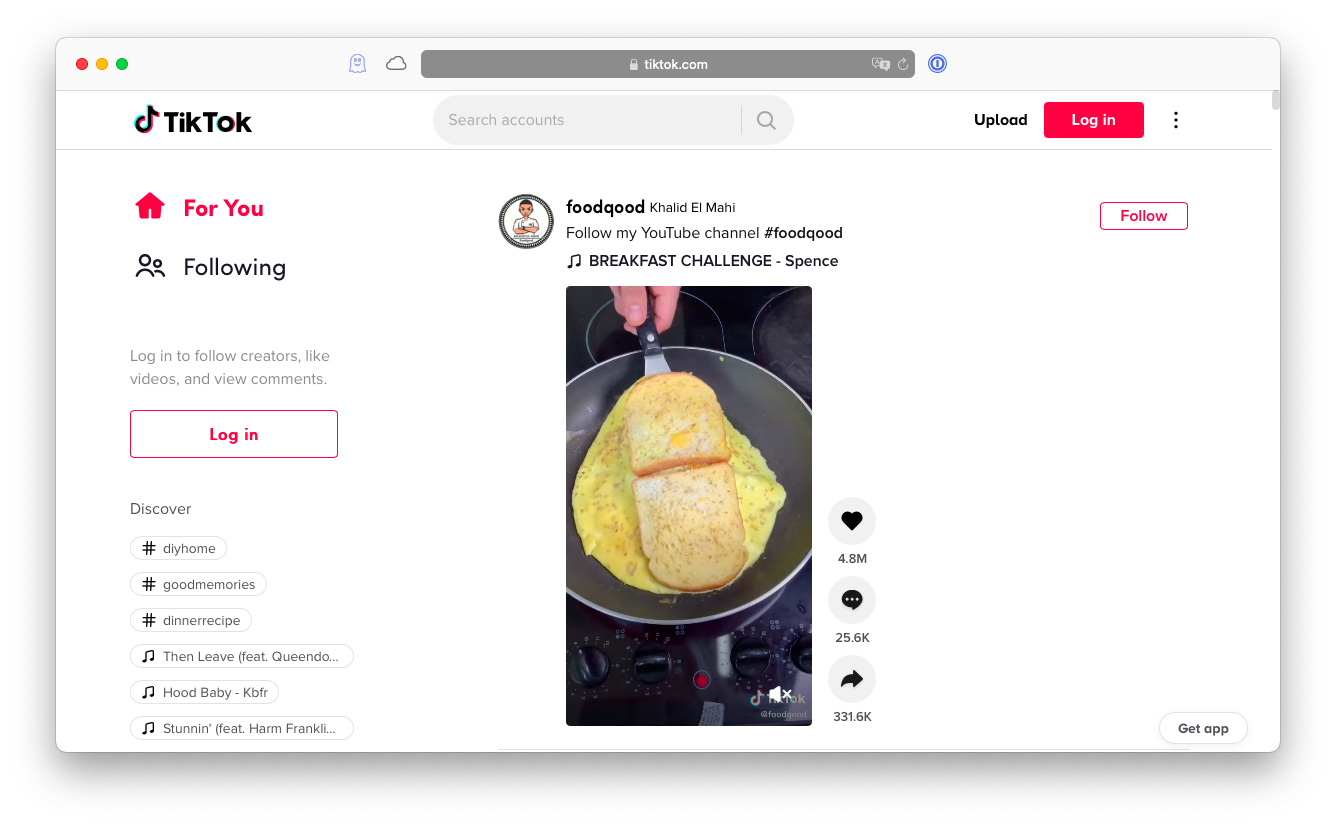 How to make a TikTok sound in the app
To make your TikTok videos catchy, fun to watch, and easy to share you need a good soundtrack, no doubt. The good thing is that it's more likely than not that you'll find what you're looking for in the vast library of music and sounds provided by TikTok itself.
Here's how to add a song to TikTok from the in-app library:
Record your TikTok video just as you usually do
Tap Sounds in the bottom-left corner
Select a song or a sound from the list. If you can't find what you're looking for, tap More.
Drag the audio wave to trim music on TikTok and select the part of the song you'd like to add to your video
Finish uploading your video as normal
How to add a voiceover on TikTok
Talking over any sound in TikTok offers so many other creative directions for you to personalize your videos with unique audio.
You can use voiceovers whether you're recording videos directly through TikTok or uploading them from somewhere else.
Here's how to record a voiceover in TikTok:
Record or upload a video in the app
Tap Next and select Voiceover in the top-right part of the screen
Long-press or tap Record to capture your voice or the surrounding audio over the original one. You can also check or uncheck "Keep original sound".
Tap Save, finish your edits, and post your video
Note: To adjust audio levels for your video and make sure the voiceover sounds great, tap Sounds ➙ Volume in the bottom panel.
How to upload your own sound to TikTok
As much as you try to leverage TikTok's sound library, if you create a lot of videos, you'd really benefit from personalization. All the true viral content today is about something no one has seen yet. To be really unexpected and create videos people want to watch over and over again, you need to take full creative control over your sound.
Note: TikTok took away the ability to add any music internally due to the excessive amount of copyright claims. This also means that you have to upload original audio to avoid being removed from the platform.
You might've seen some mobile sound editor apps on the App Store or Google Play promising to let you add any sounds you want, but in reality for complete audio control you should use a professional Mac app.
n-Track Studio is a multi-track music recorder for studio-quality audio mixing and editing. Accessible even to complete beginners, this app is everything you need to record and trim music on TikTok. Some features include a large built-in library of effects and instruments, easy original sound recording, straightforward music editing, and customizable audio output.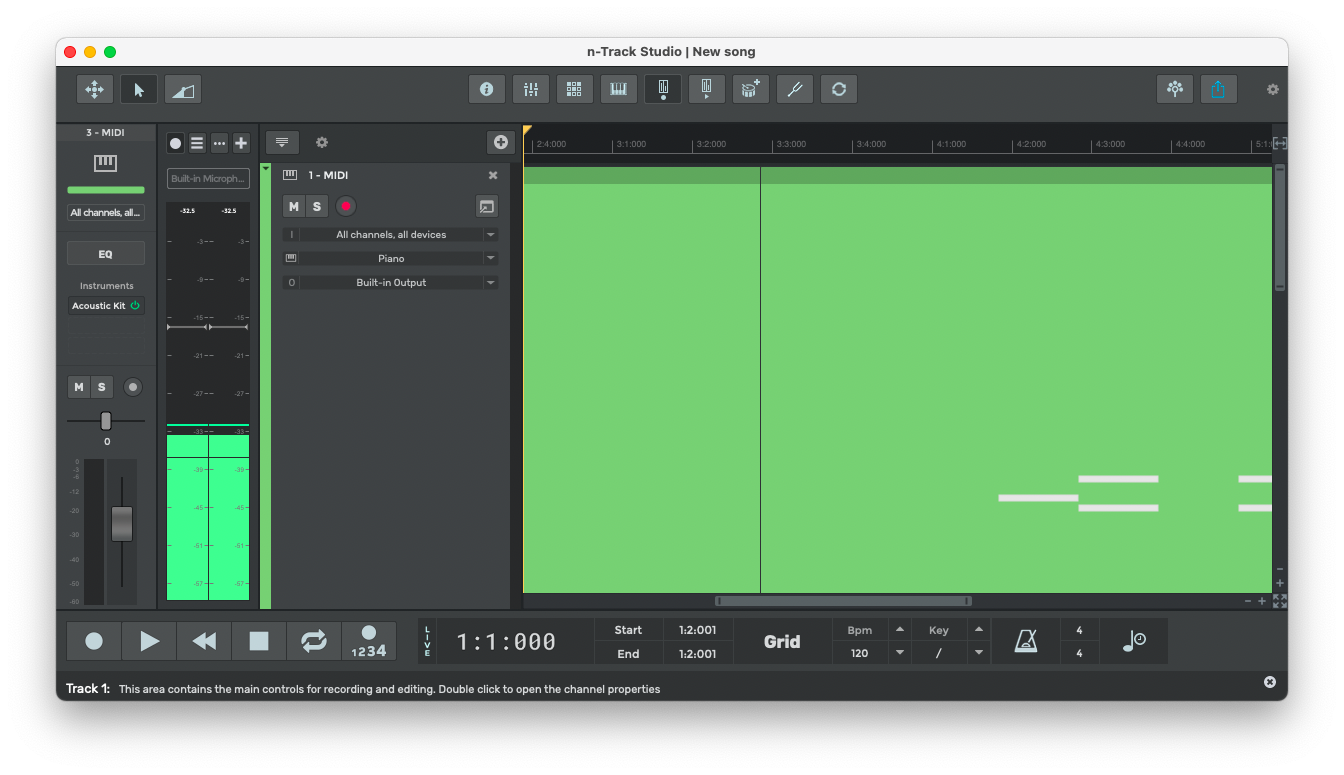 It's possible to use n-Track Studio not only to record your original audio but also to significantly edit or remix an existing song, for example, which you can download using PullTube.
PullTube is a universal media downloader that seamlessly captures video and audio on any website, from YouTube to Vimeo to SoundCloud. Just find the URL of any media file you want downloaded and paste it right into the app. Select the best format and click Download. You're done!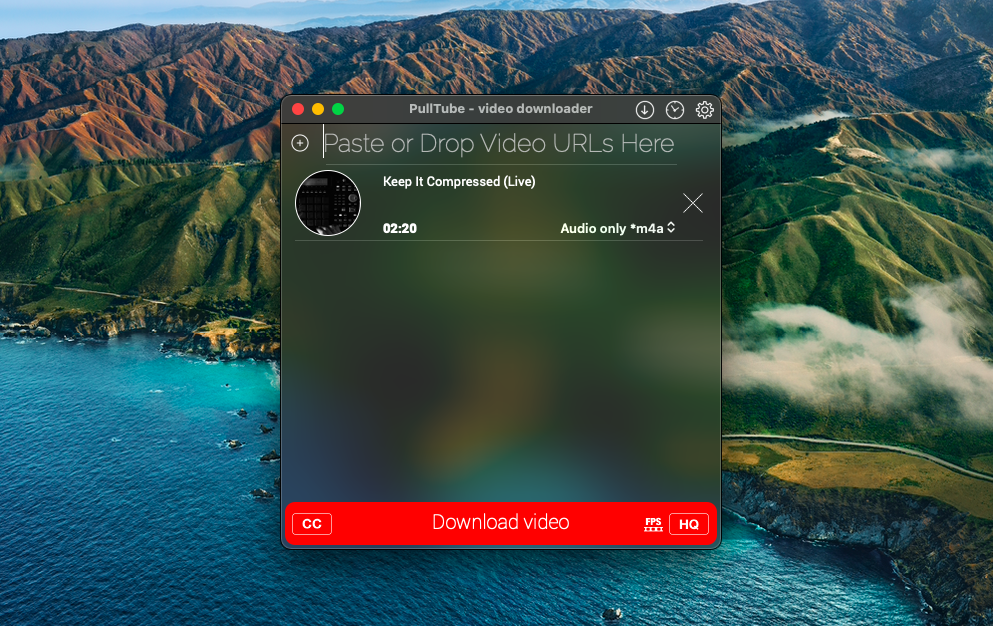 Now you can transfer the audio you've downloaded with PullTube to n-Track Studio for some trimming and light editing. To complete your creative experience, you should also consider editing your video right on your Mac as well instead of TikTok by using CameraBag Pro.
CameraBag Pro is a powerful video and photo editor without any complex workflows and lengthy instructions. Just drag and drop your video onto the app, preview dozens of high-quality filters, and apply and adjust them as needed. You can even make multiple changes at once, to get the same feel from a video series, for example.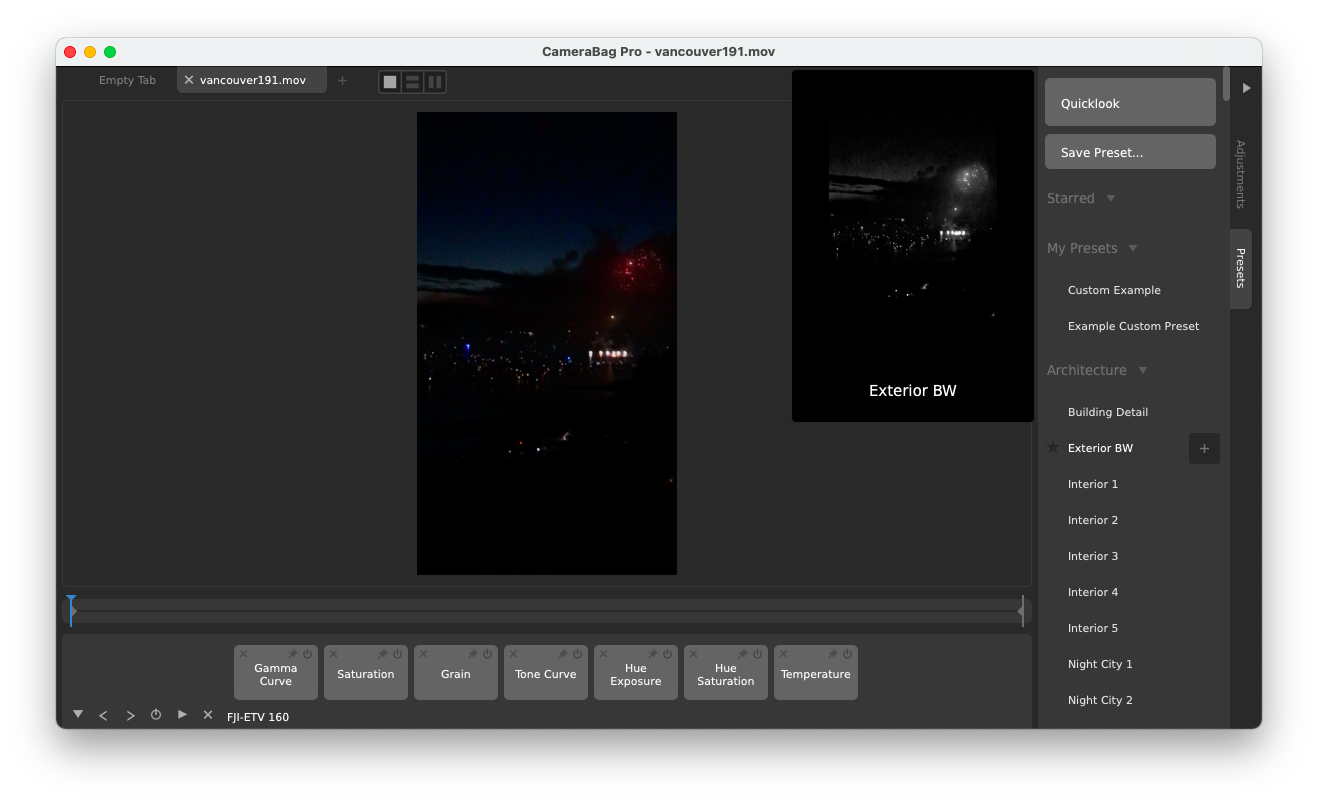 When you have your perfect audio and video ready on your Mac, you need to transfer them back to your phone to upload to TikTok. The most seamless way to do so is to use AnyTrans for iOS or AnyDroid if you have an Android phone.
AnyTrans and AnyDroid are two powerful smartphone managers for your Mac. You can use them to transfer any media, including audio, video, and photos, back and forth between your devices. You can also sync the latest backups, seamlessly switch all data to a new phone, download any apps, and more. It's by far the best way to get your newly created TikTok video and audio back to your phone.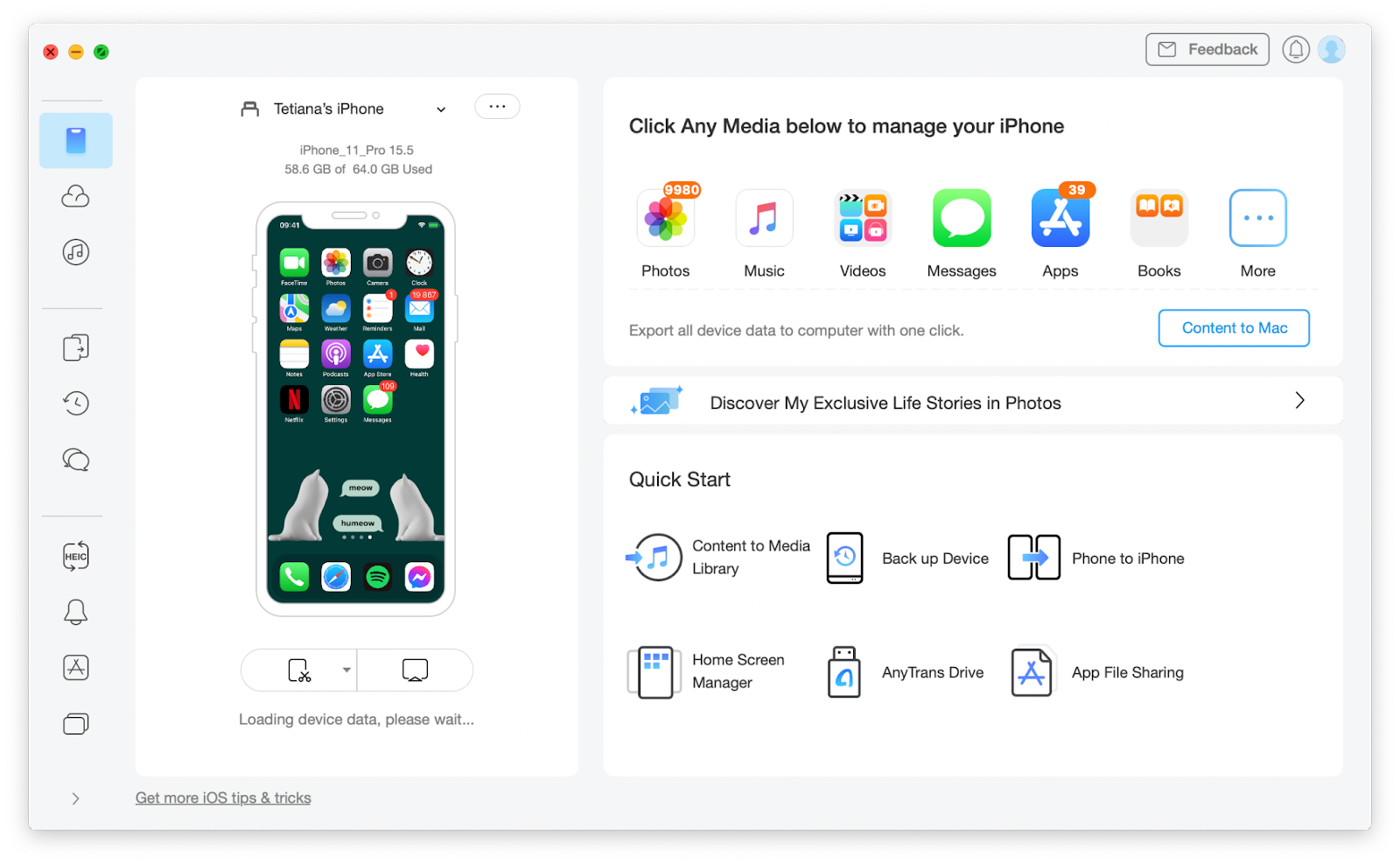 The key to TikTok success
As you can see, it's not difficult to learn how to make a sound on TikTok — you just need the right tools to do so. Start with n-Track Studio for audio editing, use PullTube to download any tracks to use as your foundation, make the video you want with CameraBag Pro, and transfer it all back to your phone with either AnyTrans or AnyDroid.
Besides, remember that the most important part of any video is the actual content. So strive to stay a bit weird and unusual. Show your followers something they've never seen before. At the same time, make it quick and easy to rewatch and share.
All the apps you need — n-Track Studio, PullTube, CameraBag Pro, AnyTrans, AnyDroid — are available to you absolutely free with a seven-day trial of Setapp, a platform with more than 210 high-quality Mac apps for any task you can imagine. Try every Setapp app at no cost today and unleash all of your creativity.