Sounds good? Well it looks good too.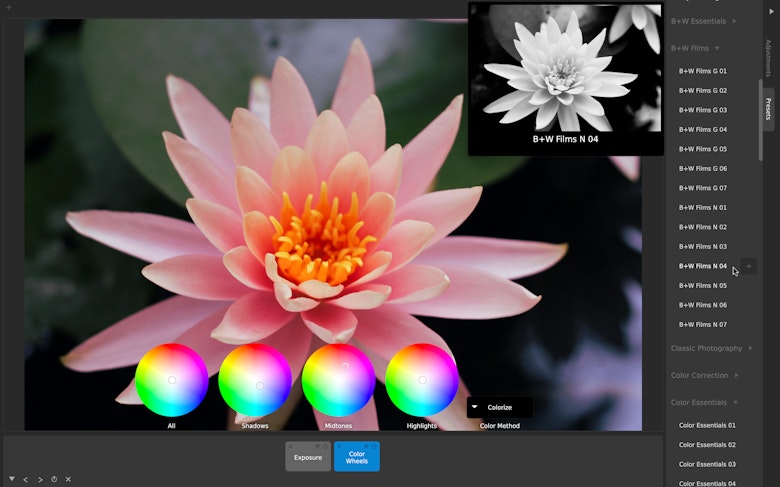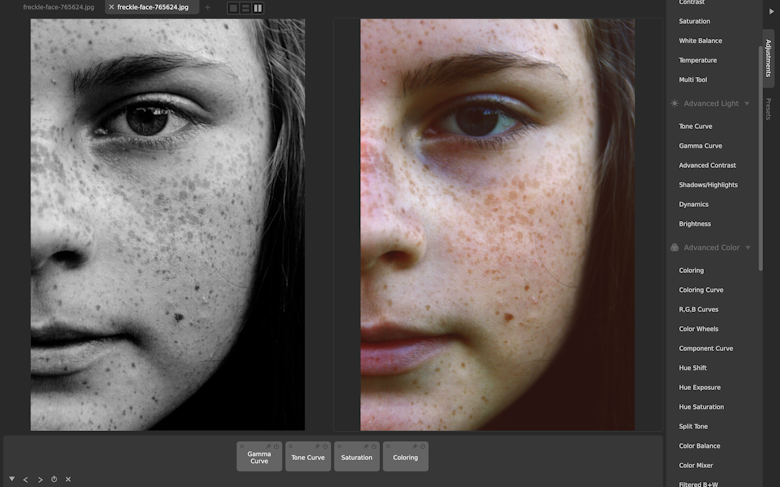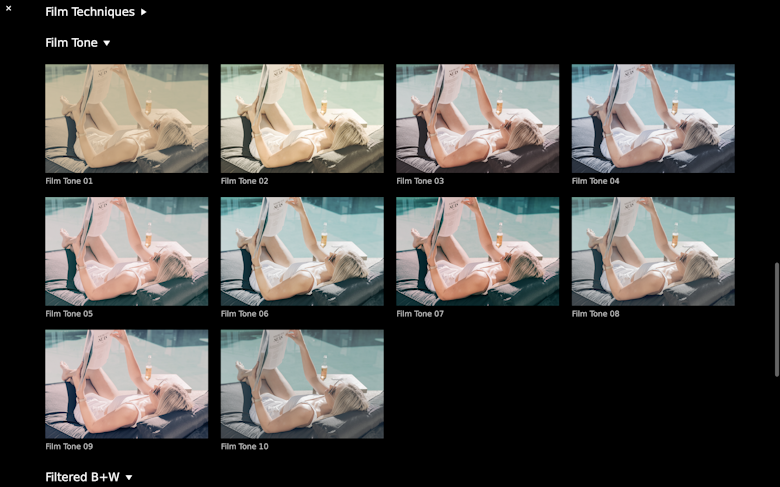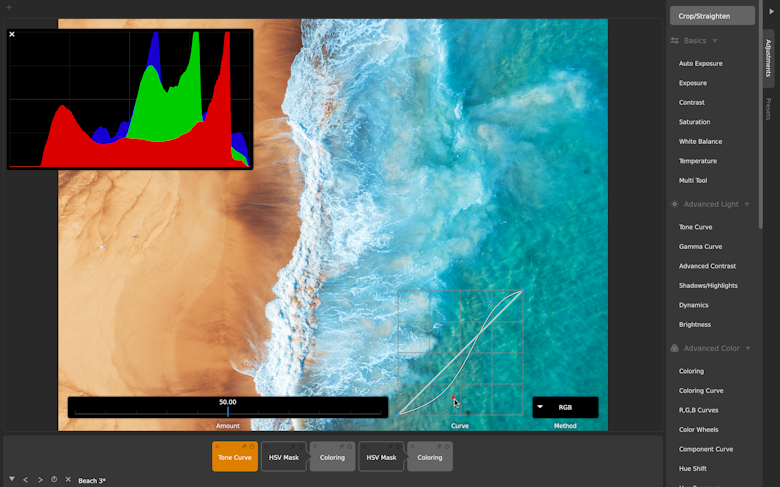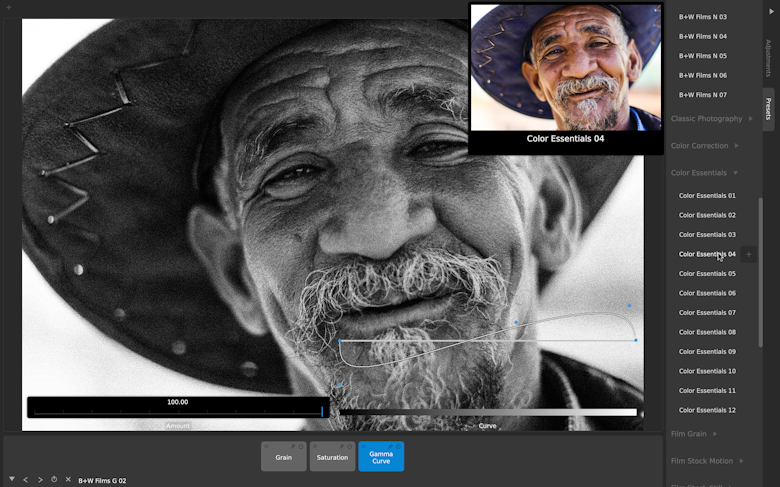 CameraBag Pro features
Professional filters at the ready
Beautify your photographs and videos in one simple click using a library of over 200 professionally created filters. CameraBag Pro doesn't use simple tricks like oversaturation. Instead, each filter was carefully crafted by photographers, filmographers, and designers to ensure a unique and stunning result. Filters include B&W, classic photography, mattes, vintage, monocolor, color correction, lens emulation, and more.
Intuitive adjustment tiles
Say goodbye to complicated layer lists, and hello to simple retouching tiles. Add new adjustments to your image or video as non-destructive edits, then move, edit, hide, save, or delete them with a simple click and drag feature. Some of the available adjustments are exposure, contrast, gamma, color, hue, saturation, tone, grain, vignette, blur, and watermarks.
Award-winning interface
Find out why CameraBag Pro is winning awards for using the same intuitive toolset for both photo and video. Set up your adjustments easily with extra-large curves and sliders that hover on top of your workspace for precise control. Compare changes with adjustment previews and the side-by-side feature. Switch between tabs, tiles, and presets with simple hotkeys — working has never been this fast and easy.
Fast-as-light processing
Tap into software engineering that's designed for speed. CameraBag Pro uses 96-bit analog processing with 32 bits per channel, plus 4K video with RED support. The processing engine can even take your RAW photos and automatically remove dead pixels with just a few quick clicks. Working with video? Take control of your color grading with a super simple LUT import/export function.
Quick and easy batch changes
Make changes to multiple files in just a few steps: configure the presets, filters, and adjustments to your liking, then apply them across all uploaded files for a consistent look. Batch operations have saved photographers and videographers hours of using CameraBag Pro manually. Don't let complex legacy systems burden your workflow.
Designed for professionals
Impress your clients with professional-grade photo and video without getting lost in the complexity of enterprise software. CameraBag Pro was designed from the ground-up to be a lightweight editing suite with everything professionals need and nothing more. Create breathtaking content, apply your business watermarks, and finalize edits in just a few clicks — no training required.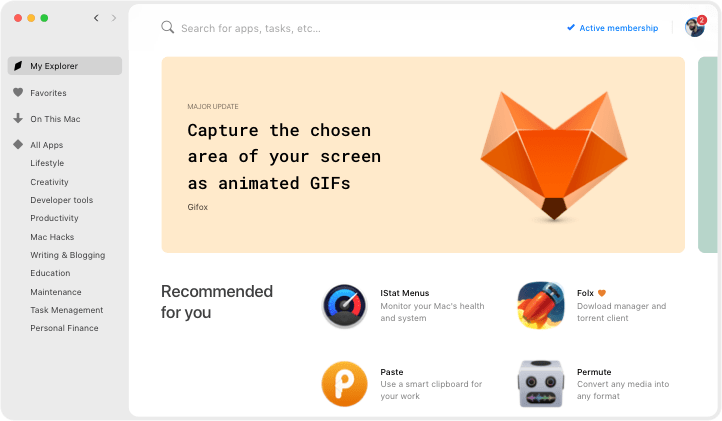 We love Setapp
---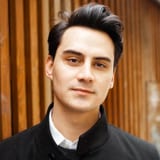 Very impressed with World Clock Pro @setapp @minimuminc. Making light work of time differences 🤘yew. How MacOS still doesn't have some kind of digital clock widget is mind boggling.
jessengatai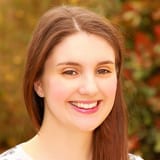 I have used Endurance (http://enduranceapp.com ) which is on @setapp to try and extend my battery life, 12 hour flight from Vienna to LAX and I spent about 8 hours working on an essay - not bad going!
Rosemary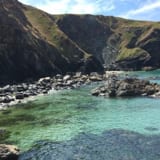 Wow just downloaded Setapp for my Mac - the value here is amazing. Some of the apps cost more than the monthly subscription alone and there are some amazing apps like Ulysses, RapidWeaver etc. @setapp
Mark Mitchell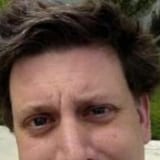 Discovered @PDFpen via @Setapp. Worth it just for the stellar OCR job it does on poorly-scanned assigned readings. Now to start playing with all those PDF editing features...
Nate Dickson