How to do text-to-speech on TikTok
TikTok was created as a short-form video sharing platform, mostly for lip syncing and dancing videos. Just three years after its initial launch in China, TikTok became the most popular app on the international market in 2019 and 2020.
After leading the charts for the second year in a row, TikTok announced a new feature coming to the forefront of the app's video editing interface. TikTok text to speech was added to the platform to make it accessible to more people by providing an easy way for text captions to be heard as well as read.
Apart from being a great accessibility feature, TikTok voice over text option began gaining traction among creators for different reasons and now users are either actively trying text to voice Tik Tok or want to learn how it works.
So why has TikTok TTS voice online feature become so popular and how to incorporate it into your videos? Let's find out!
Why do TikTokers use text to speech?
Text-to-speech is certainly not new technology, but TikTok is one of the only social media platforms to include it as a native feature. Apart from making content more inclusive, text to speech voices TikTok offers have a few other perks, making them very popular among creators.
Accessibility. TikTok TTS voice online feature allows creators to cater to a wider audience, making their content more convenient and entertaining to consume for everyone.
Attention. Users are watching over one million videos on TikTok daily, and making content that would stand out is becoming very challenging. TikTok voice over text provides another tool for creators to make their videos unique.
Narration. Text to voice Tik Tok feature is a great solution when you're telling a story through your videos, or if tutorial videos are a big part of your content.
New niche. Incorporating text to speech voices TikTok into videos has created a new style of entertainment content, where users play with AI to see which words it can and can't pronounce correctly.
How to use TikTok's text-to-speech feature
Many users bypass the TikTok voice over text feature only because they think it's too complicated to try. In fact, this option requires just a few minutes to set up! Let's get into the details of how to use text to speech on TikTok through the mobile app.
How to include text to speech voices TikTok
TikTok text to speech allows creators to add an automated voice to read off captions written within the video, which helps the visual content stand out. So here's how to do TikTok voice over text:
Open TikTok and tap the plus (+) sign at the bottom of your screen
Choose to record or upload a video
Tap the Text option on the editing menu
Type your caption, then tap Done
Tap on your text and select Text-to-speech icon
Choose one of the voice options and tap Done
If you've created multiple text bubbles you want the AI to voice, choose the "Apply voice to all text in this video" option. Now you should hear your text read out when you preview your video.
Since video quality standards are getting higher every day, the more useful tools you have at your disposal the better. So while you're exploring the creative possibilities of TikTok, try composing your videos with CameraBag Pro to instantly improve their quality before sharing them online.
CameraBag Pro will help you create breathtaking films with professional one-click filters or edit your video to perfection quicker than ever before. Add new adjustments to your videos as non-destructive edits through the CameraBag Pro's tile-based interface and beautify them using unique filters — all with an option to apply changes to multiple files in a single click!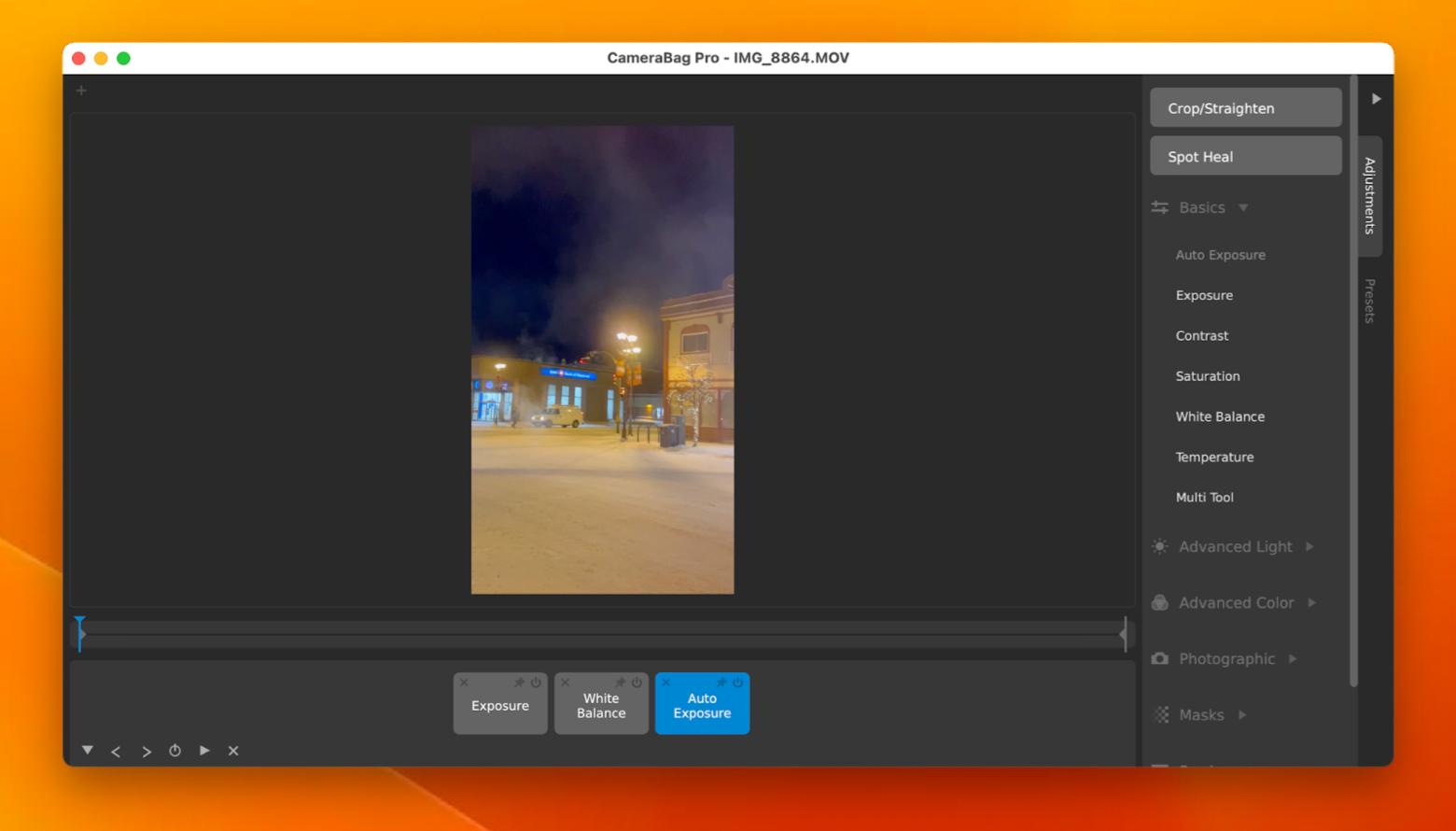 And if you want to make a personalized and private collection of your favorite videos, you can save them onto your device with the help of a media downloader, like PullTube.
PullTube is the perfect app to help you save any type of video in top quality by simply dragging the URL into the app window. Once the media is downloaded, not only can you enjoy the viewing experience offline but also trim the video, capture subtitles, and convert to other popular formats in seconds.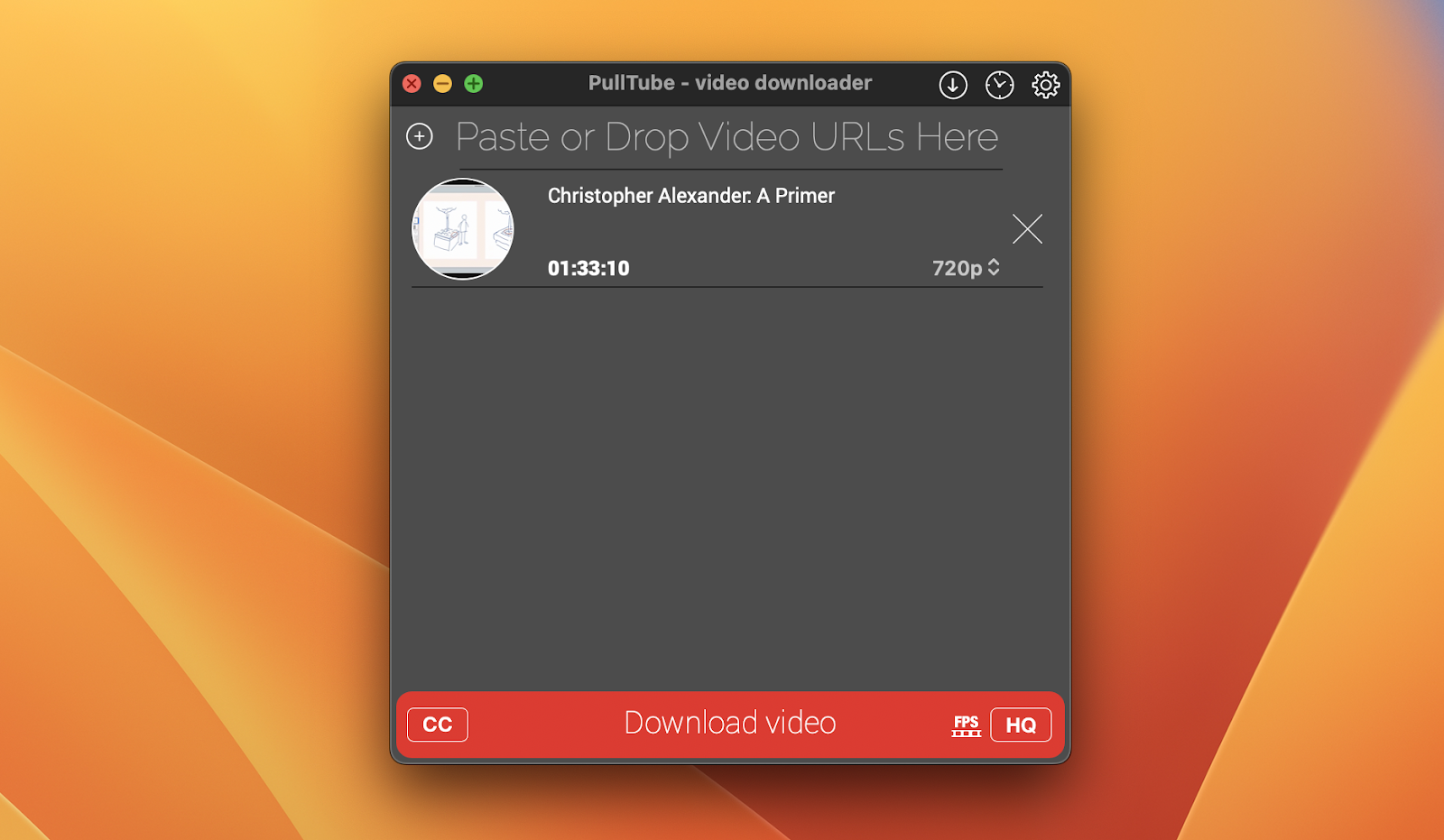 How to add speech text to video beyond TikTok
TikTok is not the only platform that has a feature to help create automated voice overs. So if you'd like to use the text to speech feature beyond TikTok and have even more customization options, try Speech Central.
Speech Central is an app that helps consume online and offline content as audio and makes it easy to convert text to speech with just a few clicks. Enjoy the headlines, articles, and other verbal content without having to look at your screen for hours on end, or create an automated voice over of your own text in seconds!
Here's how to add speech text to video by creating a natural human voice over with Speech Central:
Download and install the Speech Central app
Add your text via the plus (+) button at the top
Double-click on your text, then click on the gear icon
Choose the voice, adjust its speed, volume, and more from the Speech tab
Click Play to hear your text spoken
Save your text as audio by clicking File ➙ Export Audio File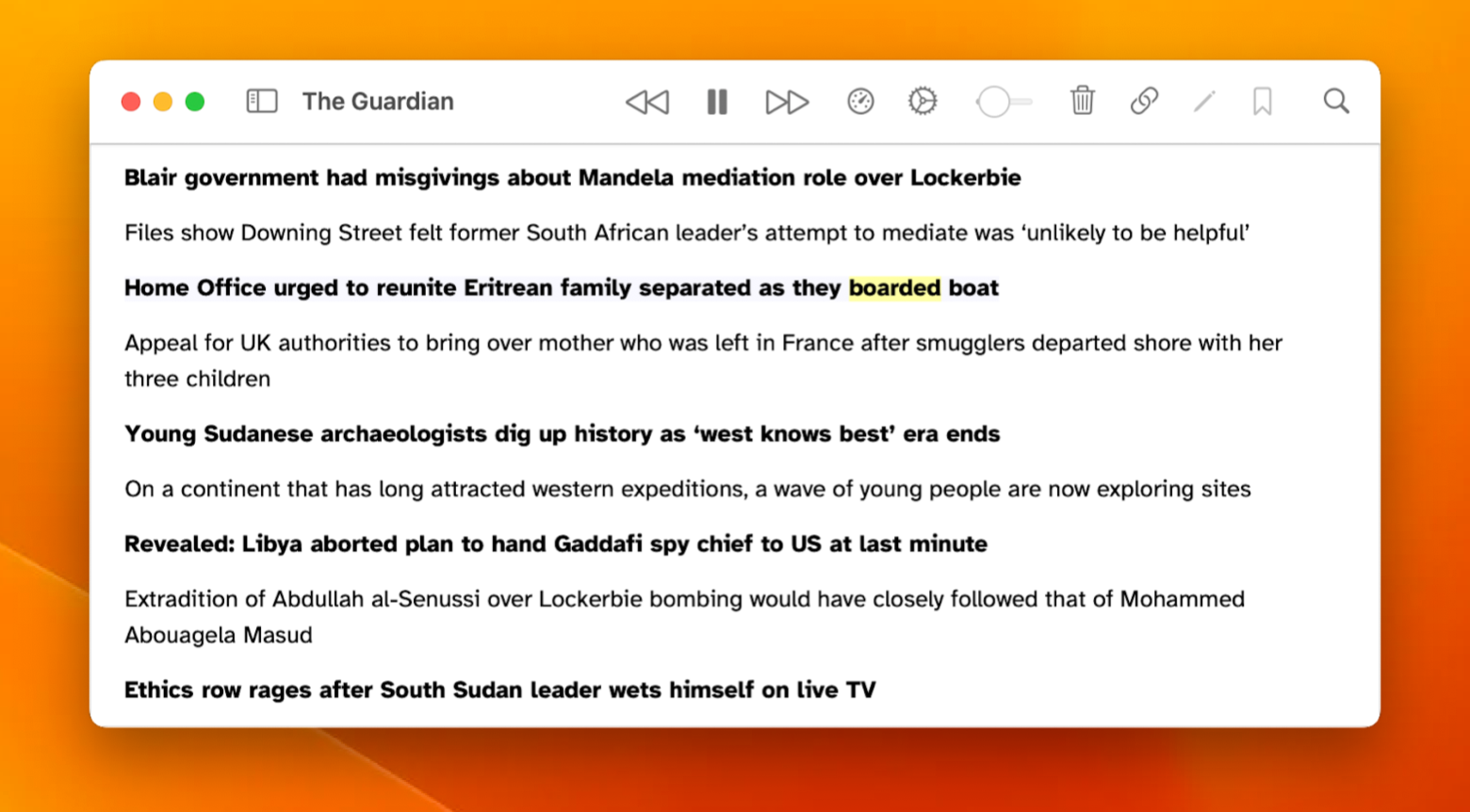 Top viral text-to-speech TikToks
As creators are actively utilizing TikTok text to speech, which offers a new way to interact with the audience, here are some examples of viral videos showing how to use text to speech on TikTok:
How to do TikTok voice over text with ease
With an almost infinite amount of content on TikTok, it's a challenge to make your videos stand out. That's why many creators turn to less-discovered features like TikTok text to speech to add a distinctive touch to their content, and now you know how to use it too!
For more flexibility when converting text to audio, try Speech Central and explore the new possibilities of content-consumption. Turn to CameraBag Pro if you want to boost your video-editing skills and check out PullTube for the quickest media downloads.
Best of all, these apps — Speech Central, CameraBag Pro, and PullTube — are available to you right away at no cost through Setapp's platform. Setapp offers an ever-growing library of more than 240 hand-picked iOS and macOS apps for every type of user. Use Setapp's search feature to find the right apps for your needs and try them all for free!