How to download Instagram videos
Do you keep coming across amazing videos on Instagram that you want to watch over and over again? But what if you don't have an internet connection? Frustrating, right?
By downloading Instagram videos to your Mac or iPhone, you can have a collection of your favorite content at your fingertips, even when you're offline. No more restrictions or interruptions.
In this article, we'll show you how to download Instagram videos in various ways.
Save any video from Instagram
Whether you're on a long flight, relaxing in a remote location, or just want a stash of videos for future entertainment, downloading Instagram videos to your Mac puts you in control. It's all about being able to enjoy your favorite content on your terms.
How to download videos from Instagram and save them on your Mac?
Check out Grids, a versatile app designed specifically for Instagram enthusiasts. It provides a seamless experience for browsing, posting, and engaging with Instagram content on your Mac. With Grids, you can access your Instagram feed, explore trending posts, view stories, and even upload your own photos and videos right from your Mac.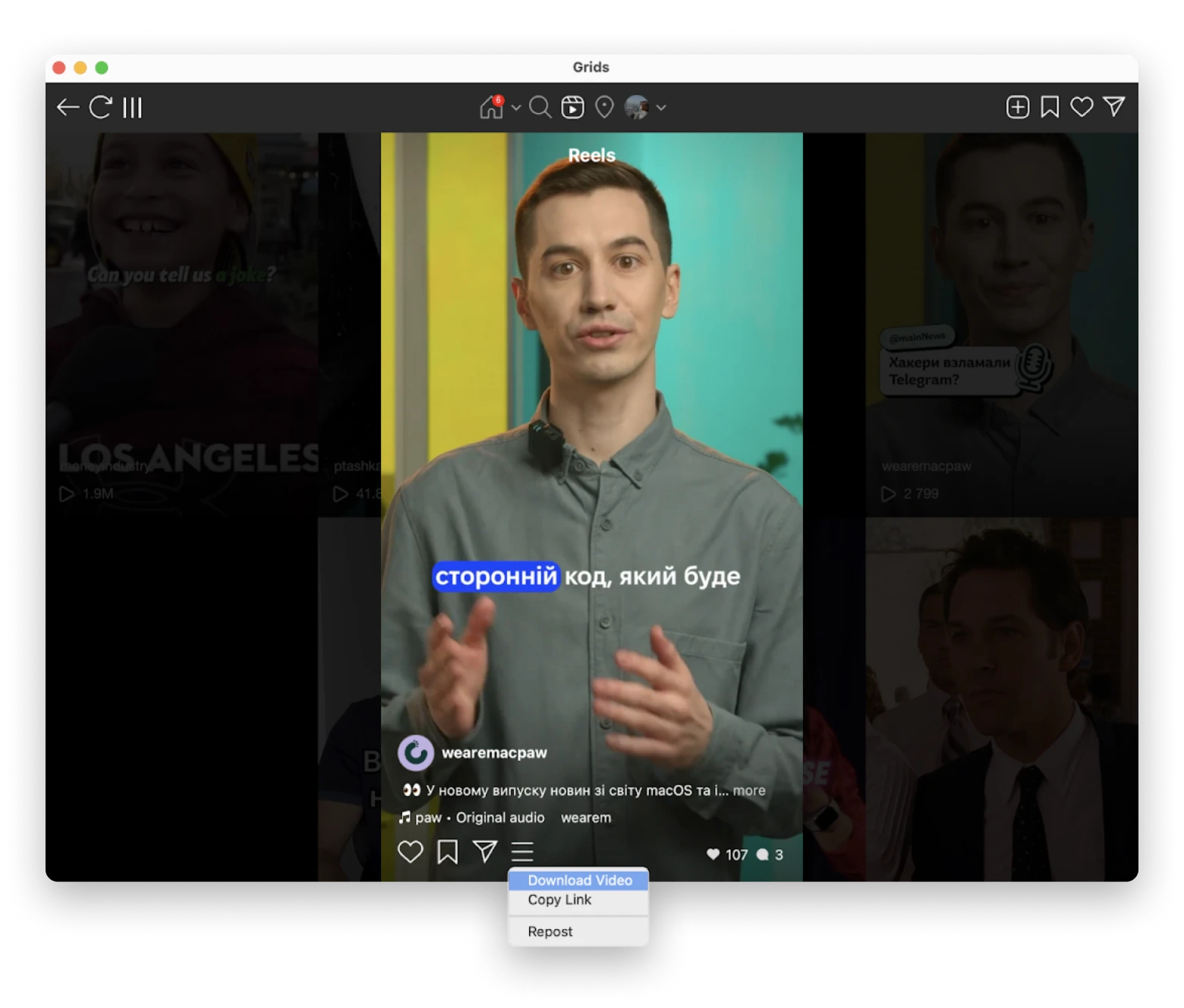 One of the standout features of Grids is its ability to help you save Instagram videos. Whether it's a compelling story, an impressive reel, a memorable post, or an engaging highlight, Grids allows you to effortlessly download these videos to your Mac. This means you can build your own personal collection of Instagram videos that you can access at any time, even when you're offline.
Grids also offers a clean and intuitive interface, making it easy to navigate through Instagram content and discover new accounts. It supports multiple accounts, so you can easily switch between profiles and stay connected with your favorite creators.
In addition, Grids offers a number of customization options that allow you to personalize your Instagram experience. You can adjust the app's layout, choose different themes, and even resize the interface to your liking.
Alternatively, we recommend you try the Pulltube app. It's secure, trusted, well-reviewed, and really easy to use. It can download any video from the web, which makes it really handy as an Instagram video downloader, too!
Here's how to use Pulltube to download Instagram live stories and videos:
Install and open Pulltube
Copy the link to your Instagram video and paste it into Pulltube, or just drag and drop the URL onto the app
Trim the video or change the quality if you like
Click Download video.
That's how you download from Instagram effortlessly. You can view your video any time you like and save it wherever is best for you.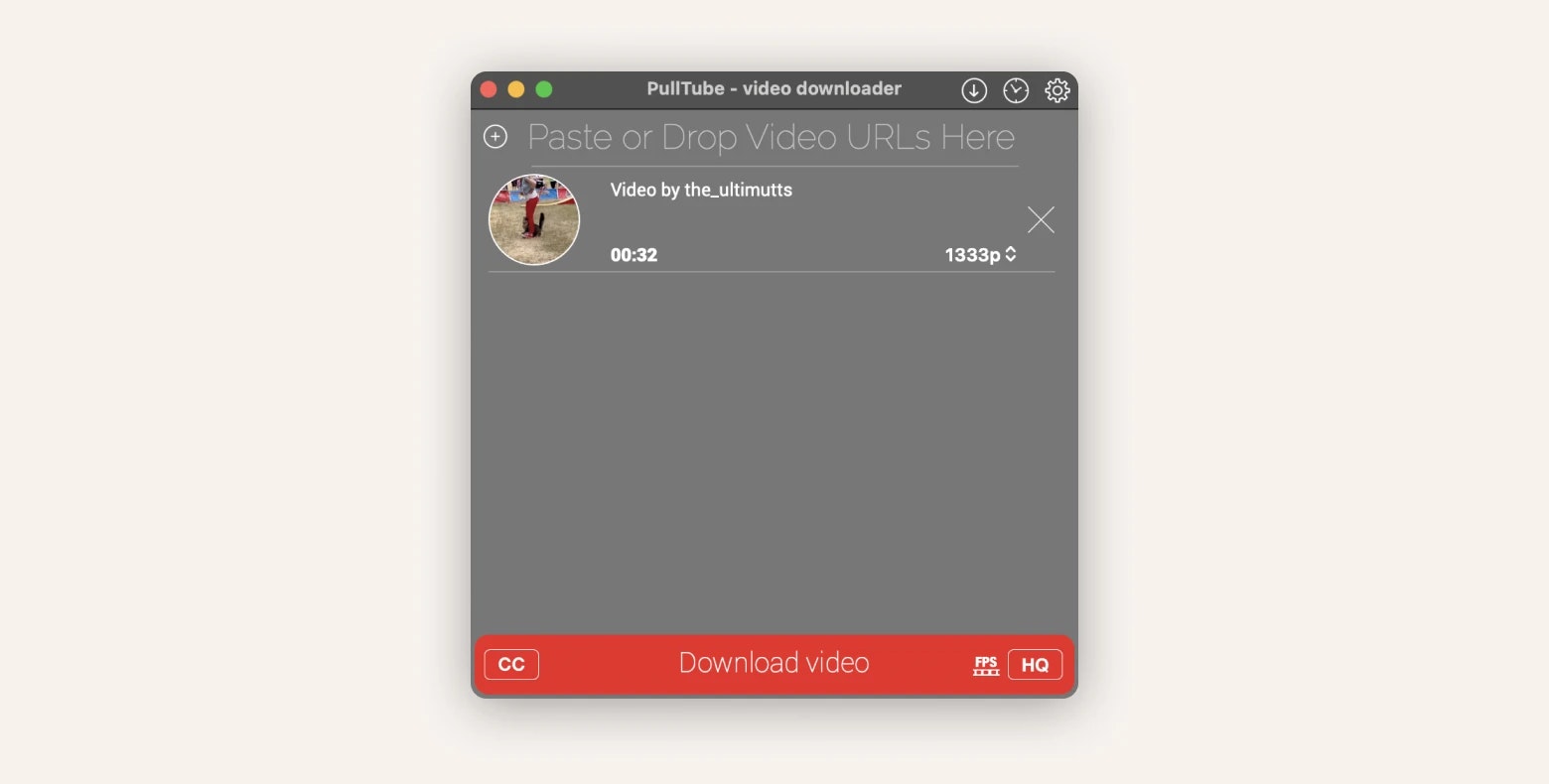 Save videos from Instagram to iPhone and iPad
Unfortunately, Instagram does not allow you to download IG videos to your iOS device. However, you can save your favorite IG videos to your Instagram Collections.
It's simple: When you see a video you want to save, tap the bookmark icon below it. In reels, tap three dots and then tap the bookmark icon.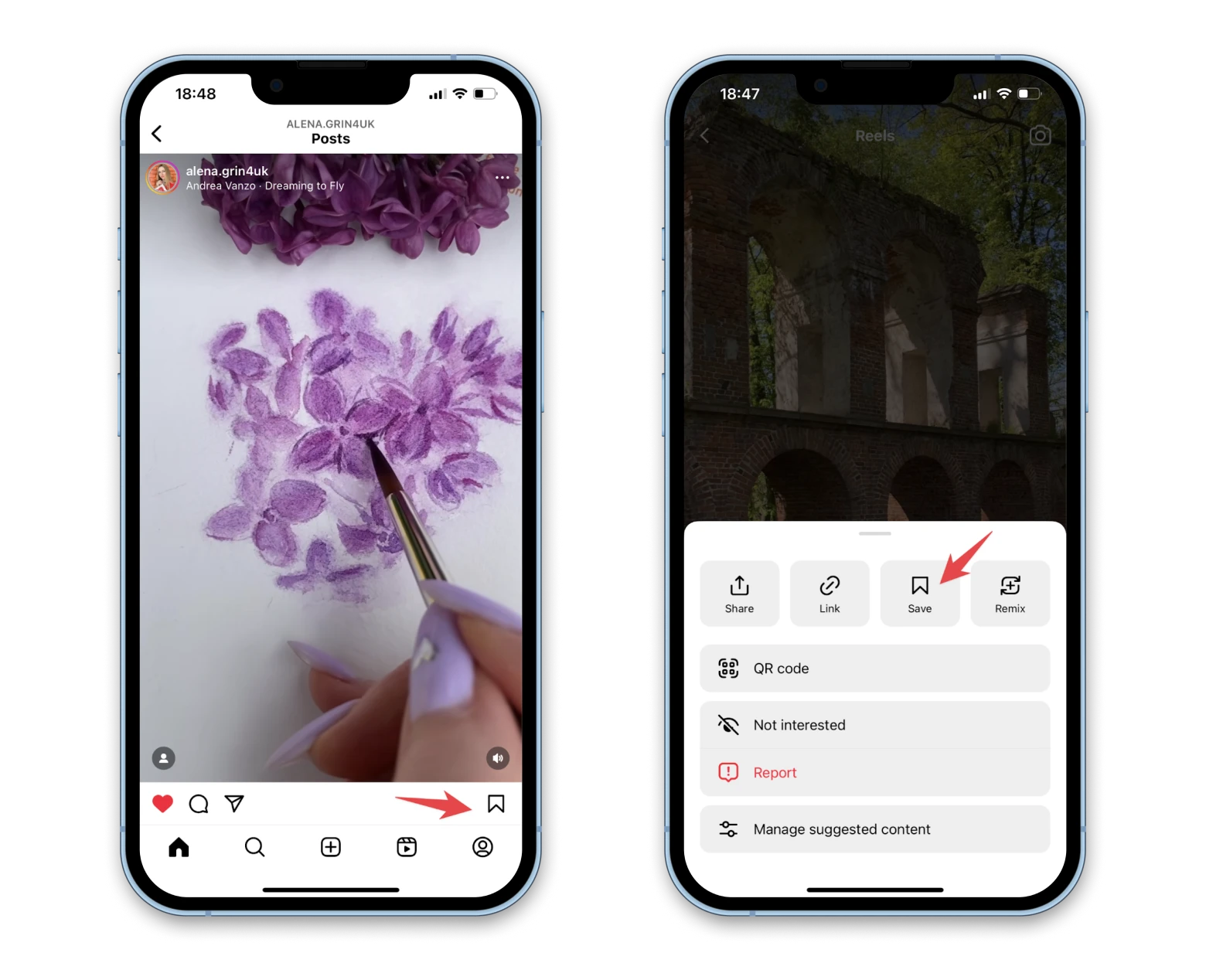 Once you tap the icon, the video is available on the Saved page of your profile. You can access it by going to your profile page, clicking the hamburger icon at the top left, and selecting Saved.
As you can see, Instagram doesn't allow you to download videos you find in your feed or in other people's Stories.
But as long as you have the original creator's permission, there are a few workarounds. One easy way to save Instagram videos is to record your screen while the video is playing.
For iPhone users, you can do this in five simple steps:
Swipe down to reach the Control Center
Tap the round Record button
A three-second countdown will begin before recording
Record your video
Open the Control Center again and tap the red round Record button to stop recording
Your video recording is now available in your Photos app.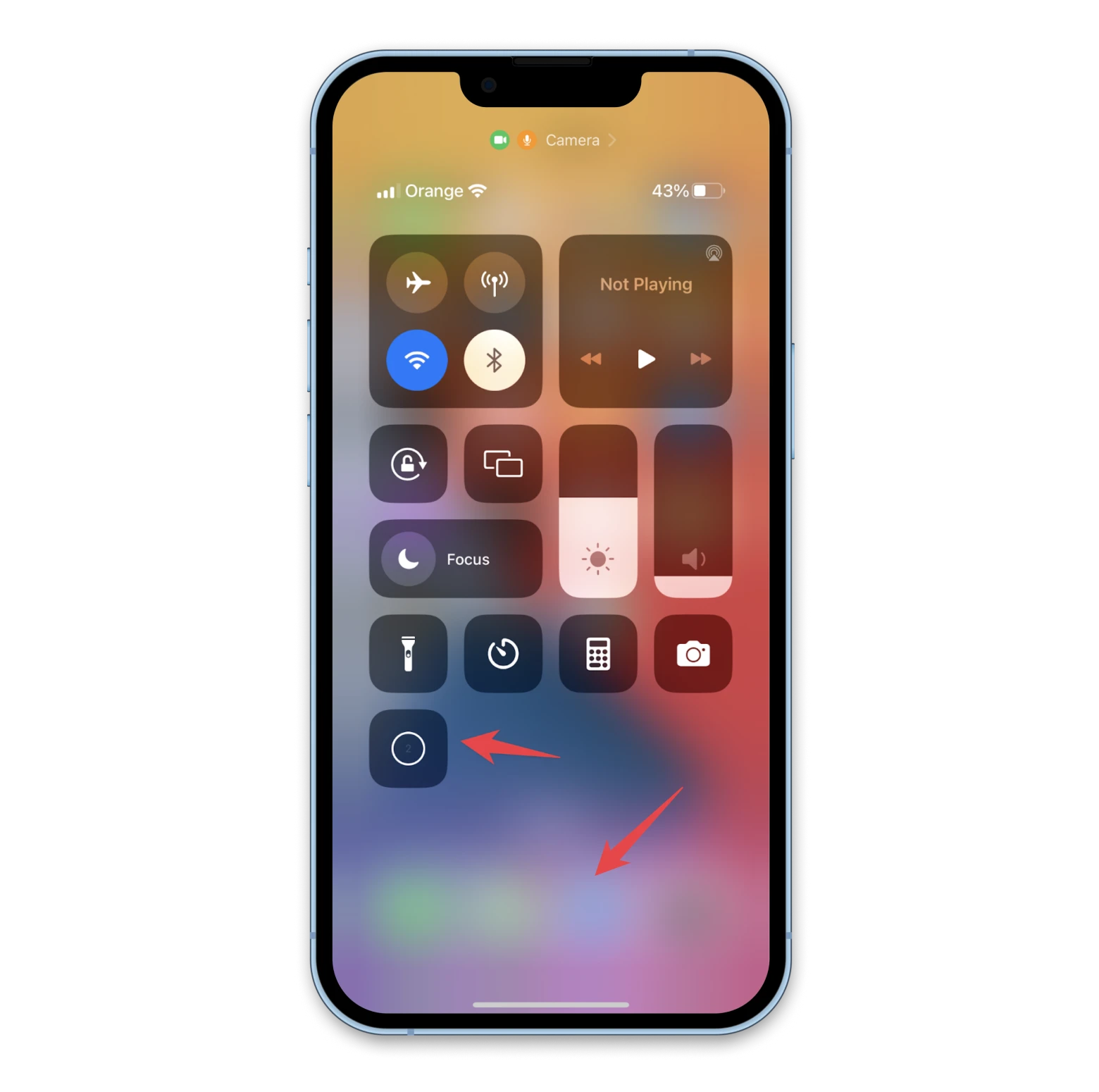 Keep in mind that it's not the best way to download video from Instagram because of loss of quality. Plus, Instagram user interface will be visible on your video.
So what is a better way of saving Instagram videos?
As mentioned above, you can easily download any IG video to your MacBook using apps such as Grids and Pulltube and then transfer this video to your iOS device with the help of AnyTrans for iOS, a content manager for iPhone and iPad.
Here's how to transfer downloaded files to an iPhone:
Connect your iPhone to Mac
Open Content Transfer tab (music icon in the sidebar)
Click Video and choose the video you want to transfer to your phone
Choose To Device.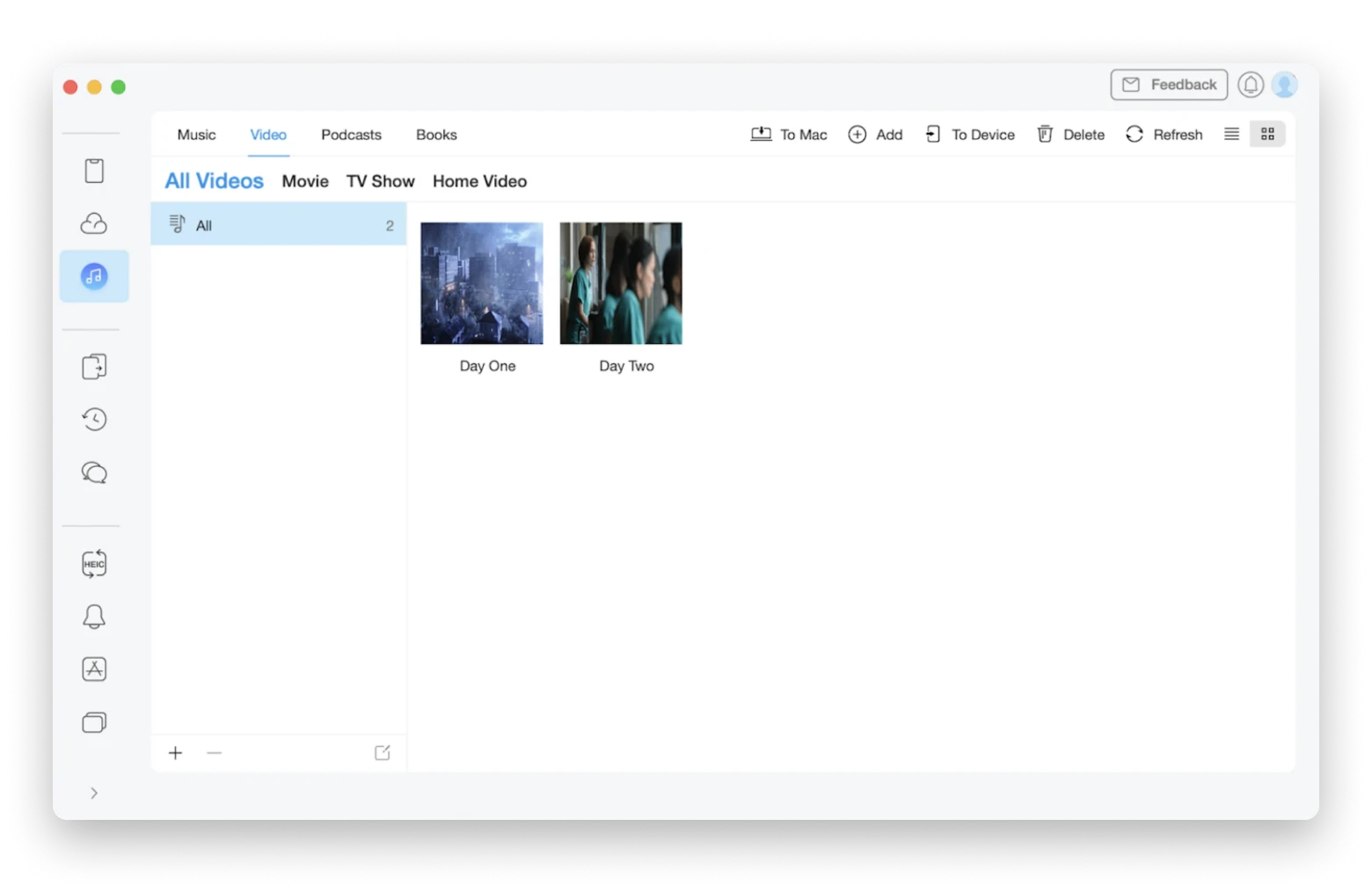 Much like with iOS devices, there's just no way to download an Instagram video directly to an Android handset. Instagram simply doesn't allow it.
To get those videos onto an Android device, we prefer AnyDroid. With the help of this app, any files can be easily transferred to your Android handset and viewed any time you like. Because they're downloads, you don't have to worry about Wi-Fi or a cellular signal at all.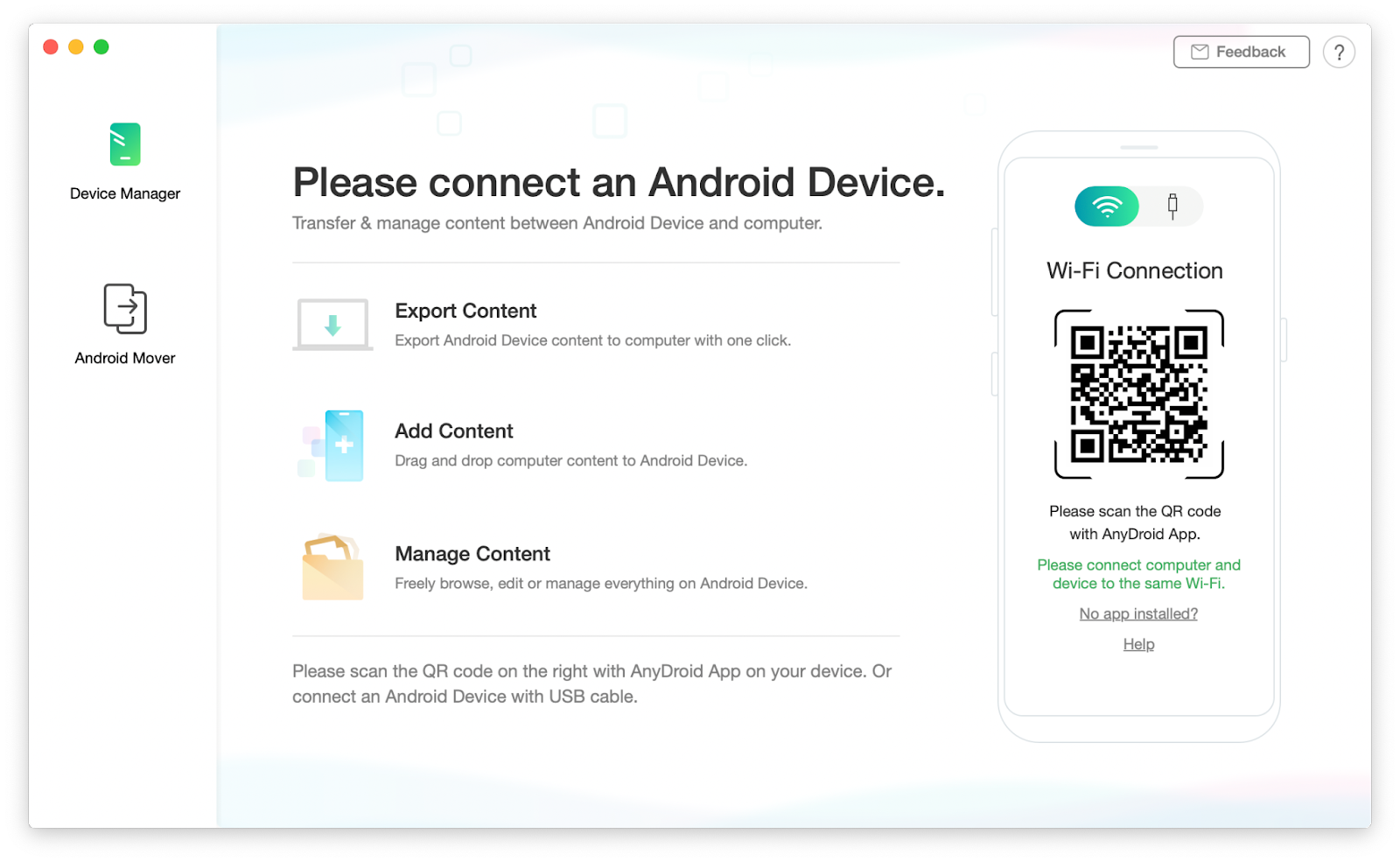 Also, nothing about the download process changes when you use Android. So follow the instructions we provided for transferring files with AnyTrans for iOS.
Tip: Enjoy your favorite Instagram videos on the big screen and create a theater-like experience in your living room. It's all possible with JustStream.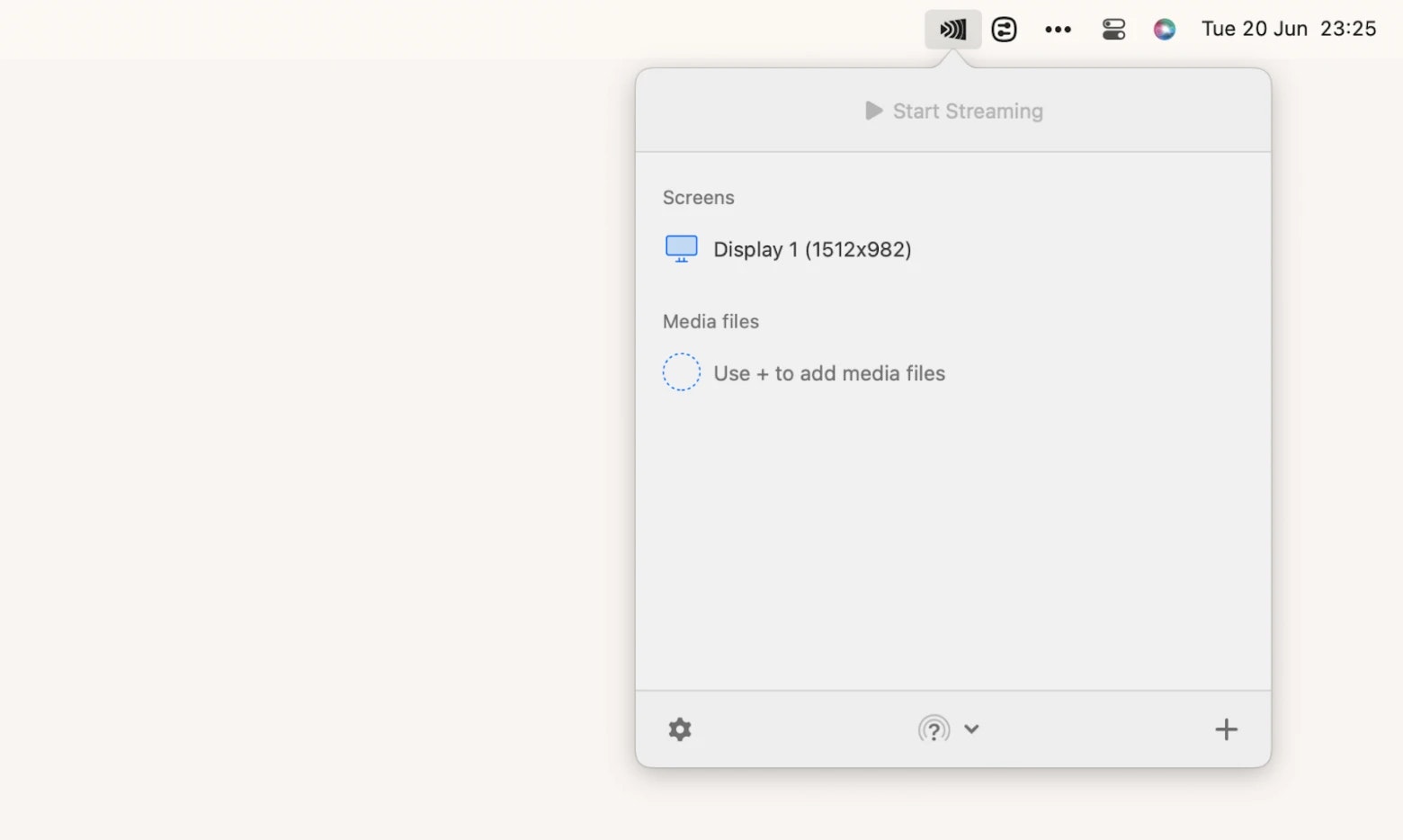 Download Instagram video using source code
Here's the method of downloading Instagram videos that will make you feel like a hacker.
You can open an Instagram video in your browser on Mac and save it from the source code:
Open the video, right-click it, and choose Inspect element or View page source
Press Control + F and type "mp4" in the search bar
You'll be redirected to the piece of code that contains a link
Copy the link next to "=src"
Paste the link in the new tab, right-click it, and choose Save video as…
Save Instagram video using online solutions
You also can download Instagram videos online. We always try to be very cautious about recommending this option, but some people will still use it, so let's make it as safe as possible.
Because many online video downloaders you'll encounter online contain malware, it's important to use only well-reviewed trusted tools. You can try websites such as W3Toys.com. We found it very quick and efficient in downloading videos from Instagram. All you have to do is paste the link and click Download. The video will open in a new tab, and you can save it from there.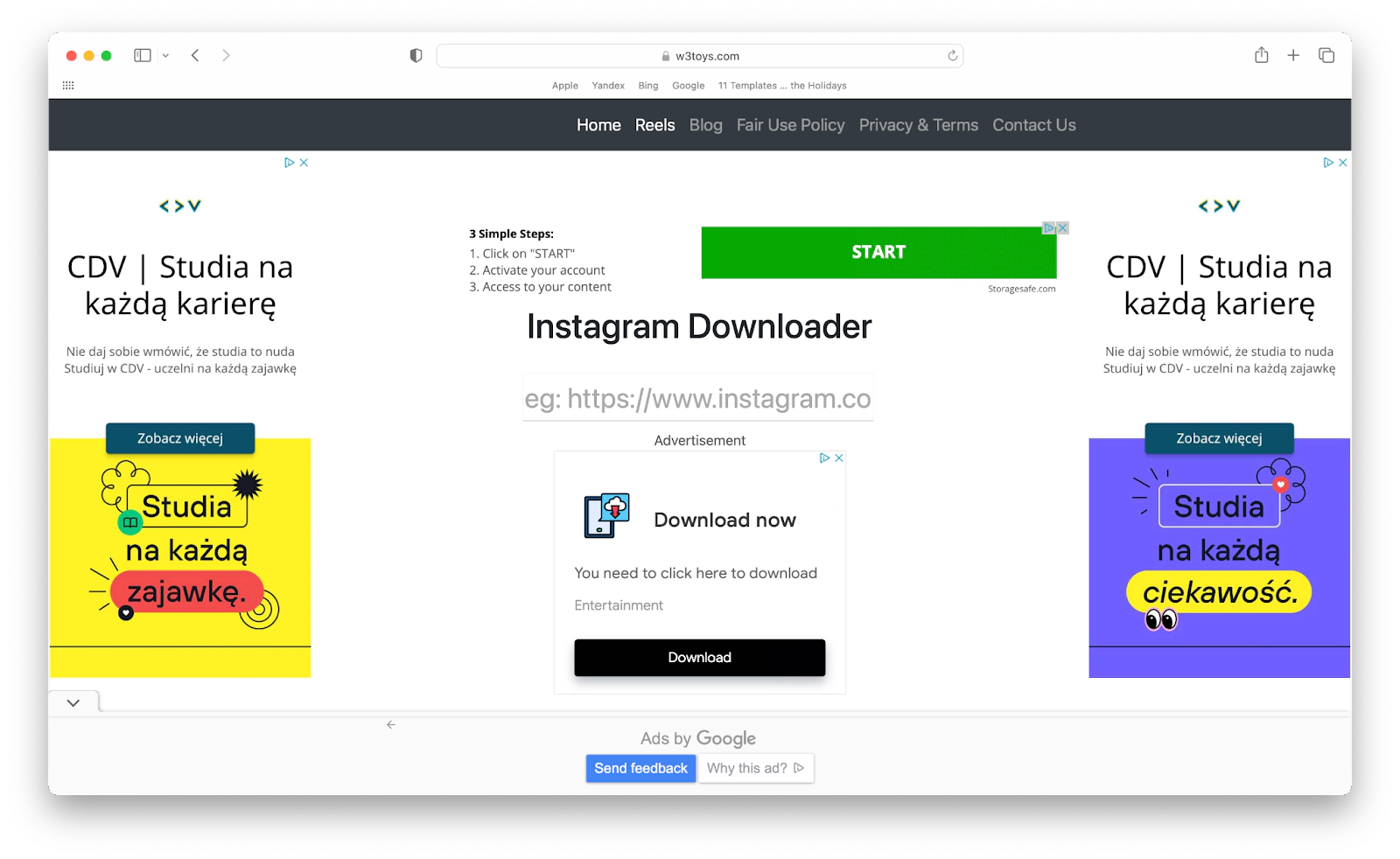 The only downside is that the website is riddled with ads, some of which might contain malicious content, so be very careful not to click on them.
Download videos from Instagram using browser add-ons
Another helper tool is a browser extension for saving Instagram Stories and Reels. You'll find many such extensions on the internet, but we again recommend using only the well-reviewed ones. We've found Social Video Downloader and FasSave Chrome add-ons quite reliable — you can find both in the Chrome Web Store.
Tip: In case you notice that your Mac starts acting weird or slows down after installing an Instagram extension, make sure to get rid of it immediately. The fastest way to remove browser add-ons is to open CleanMyMac X > Extensions > View all extensions, select the extension, and click Remove.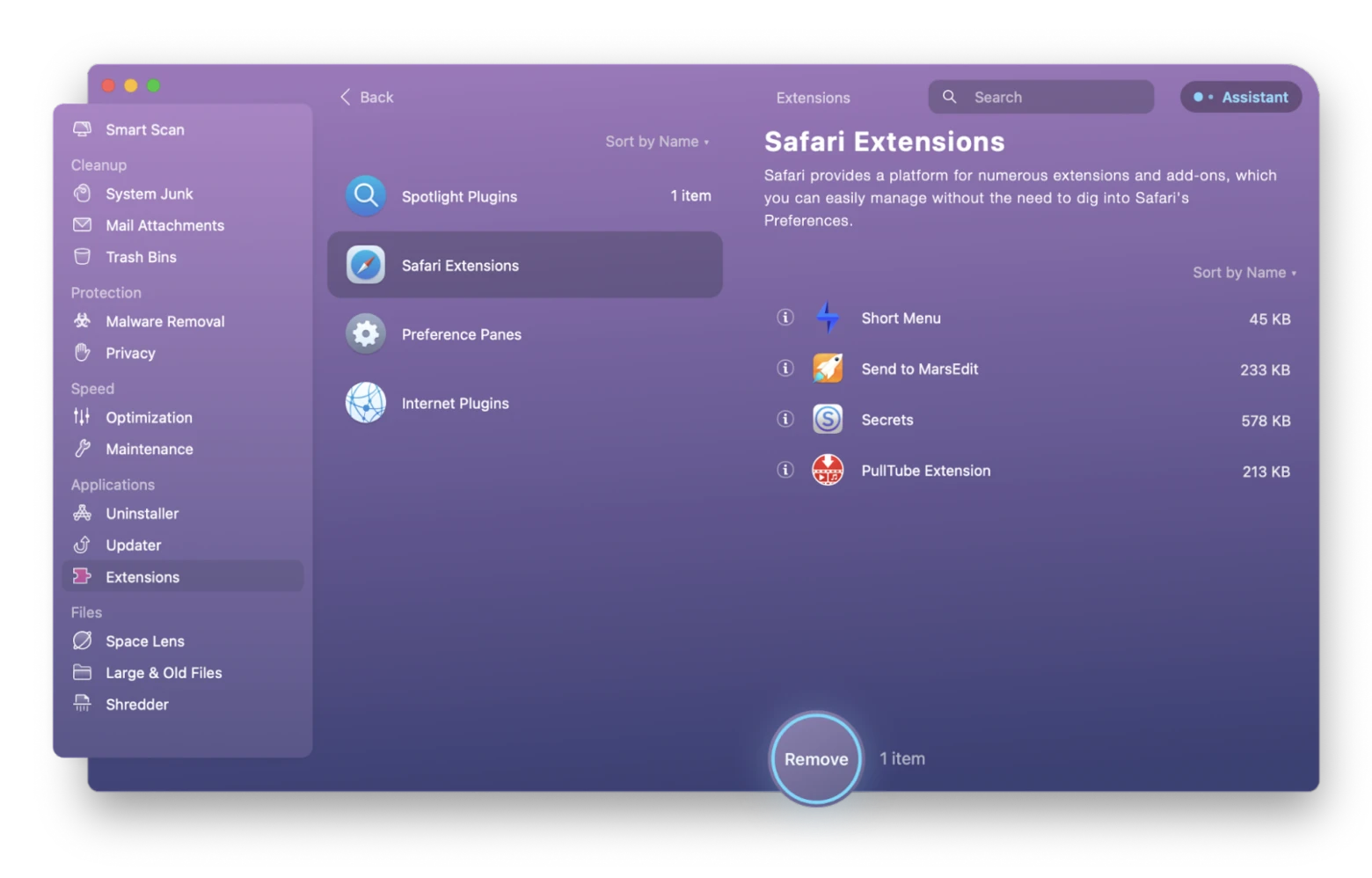 Is it alright to download Instagram videos?
Instagram wants to keep you tethered to the app. Its business involves serving you ads, which is only possible when you're using the app. This is the main reason why it won't allow downloads.
But there are so many good reasons to allow downloads from Instagram! Imagine trying to surprise your loved one with a video montage for their birthday. Downloading all your videos together is a great way to surprise them. It also makes editing the videos really easy. You can trim, splice, and append videos to one another however you see fit.
Note: You shouldn't download videos from the profiles of other people unless you've received explicit consent from them.
Find secure Instagram video download tools in Setapp
When it comes to downloading and managing videos, we love the workflow of Grids, Pulltube, AnyTrans for iOS, and AnyDroid for Android. Downloads are a snap, and moving those files to other devices is totally seamless.
All these tools, plus AdLock, JustStream, and CleanMyMac X, are available for free as part of a seven-day trial of Setapp, a platform with dozens of awesome apps for a Mac, iPhone, and iPad. Once your free week ends, Setapp is only $9.99 per month. Give it a try, and let the Setapp tools help you tackle almost any task faster and smarter.