How to change lock screen on Mac
Everything is shifting online, including assignments for school, buying stuff, booking tickets and hotels, and client negotiations. Of course, we want to be sure that the technology we store the entirety of our lives on is secure. That's where the lock screen comes into play.

The lock screen protects your Mac from unwanted access, so you can be certain that nobody will use your work documents or find any personal information like images, videos, and other crucial data if it is in place. In addition to helping you keep your data secure, the lock screen can make logging back into your user more fun because it's customizable. This means you can set any image as the background and even add a text message, for example, your favorite quote that inspires you.
In this guide, we'll show you how to change lock screen on Mac. Keep reading!
Customize your Mac's lock screen
Most likely, you've customized the menu bar, Dock, and other components of your Mac. Now you know that macOS also allows you to customize the lock screen to your preferences. There are three ways to customize it. As we mentioned before, you can add a personalized message, new user icons, and a background (wallpaper). There are certain nuances, but we'll handle everything. In a moment, you'll figure out how to change the lock screen on Mac, step by step.
How to change Mac's login screen image
Let's start with the icon. Here's how to change Mac profile picture you see every time you lock your screen:
Choose Apple menu > System Preferences > Users & Groups
If the lock at the bottom left is locked, click on it and type in your password
Select the user account on the left
Then click the user icon to edit it
You can set a memoji, emoji, monogram, picture from your camera, or picture from your Photo Library as a profile image
Click Save.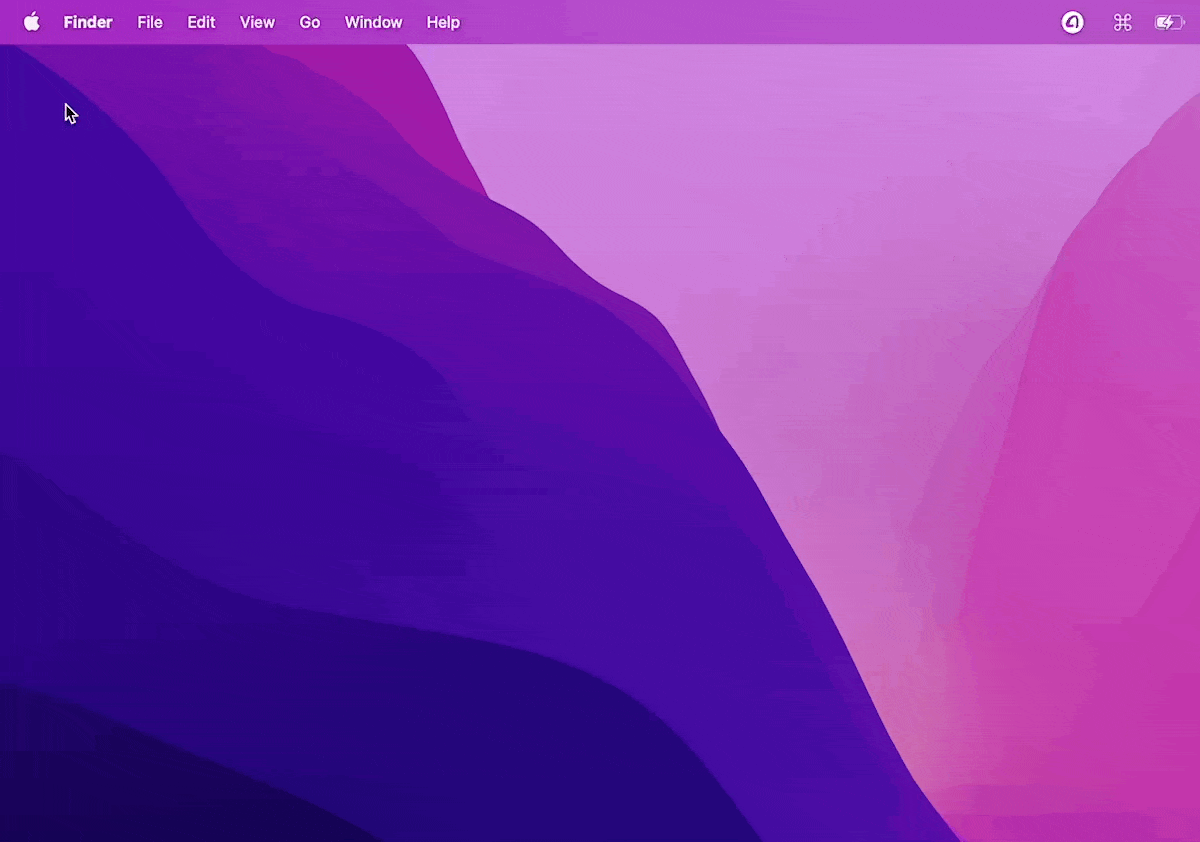 And if you need to improve your image quickly, use Luminar Neo, an AI-powered app for your Mac. First of all, try the AI Enhance feature. One slider with an intelligent algorithm balances up to a dozen basic controls, including shadows, highlights, contrast, hue, saturation, exposure, and detail. On top of that, Luminar Neo can automatically detect and select subjects. So you can remove the whole background behind a subject and use it as a layer or export it as a PNG file. View the Layer Properties feature.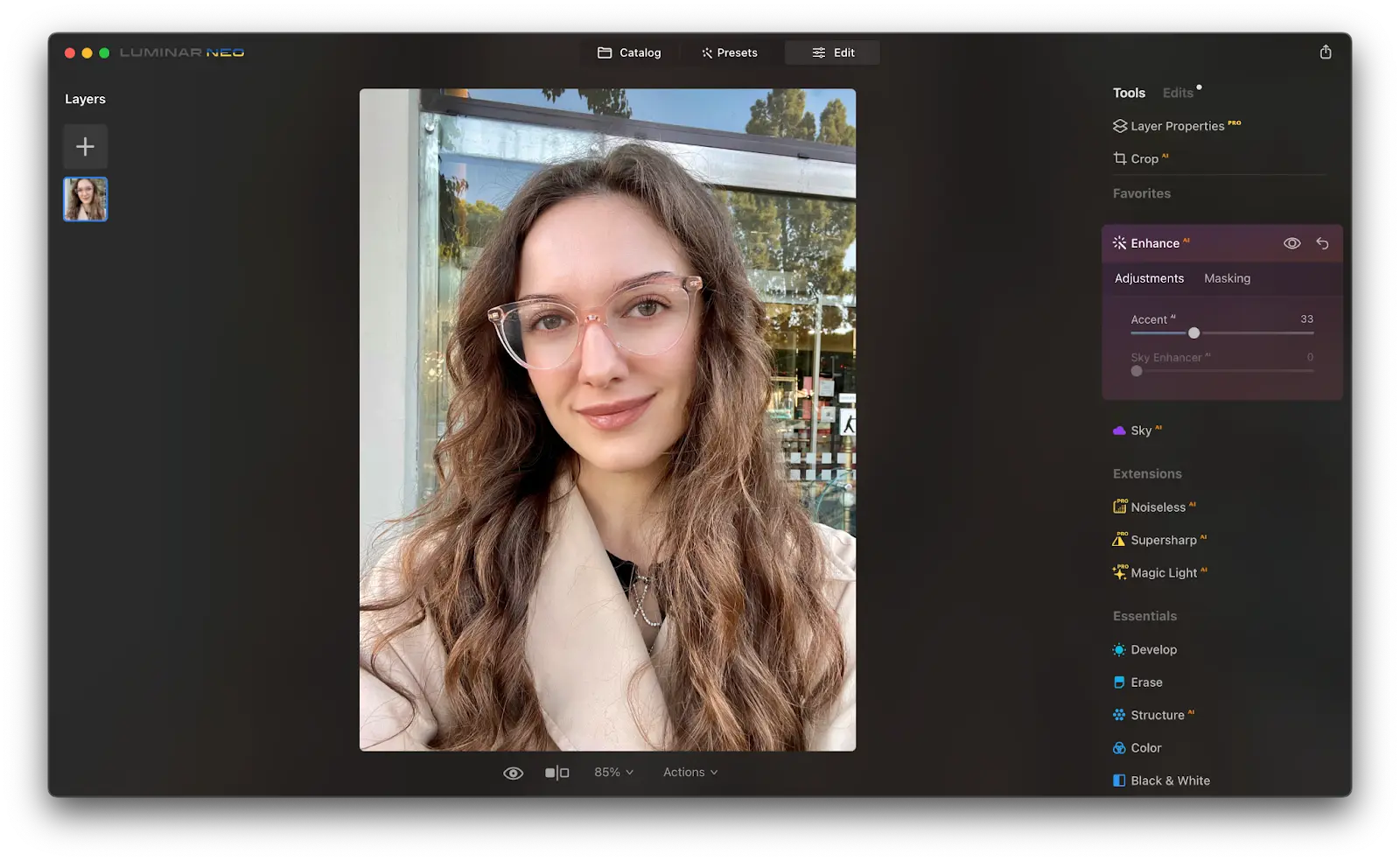 Now, when you know how to change lock screen icon on Mac, let's try other ways to personalize your lock screen.
Change your lock screen wallpaper
You found an image and wanted to change lock screen on Mac, but wait, you need to make sure that the wallpaper has the right size.
First, check out the dimensions of your Mac's screen. Here's how:
Go to Apple menu > About this Mac
Click Displays
There, you'll find your screen resolution.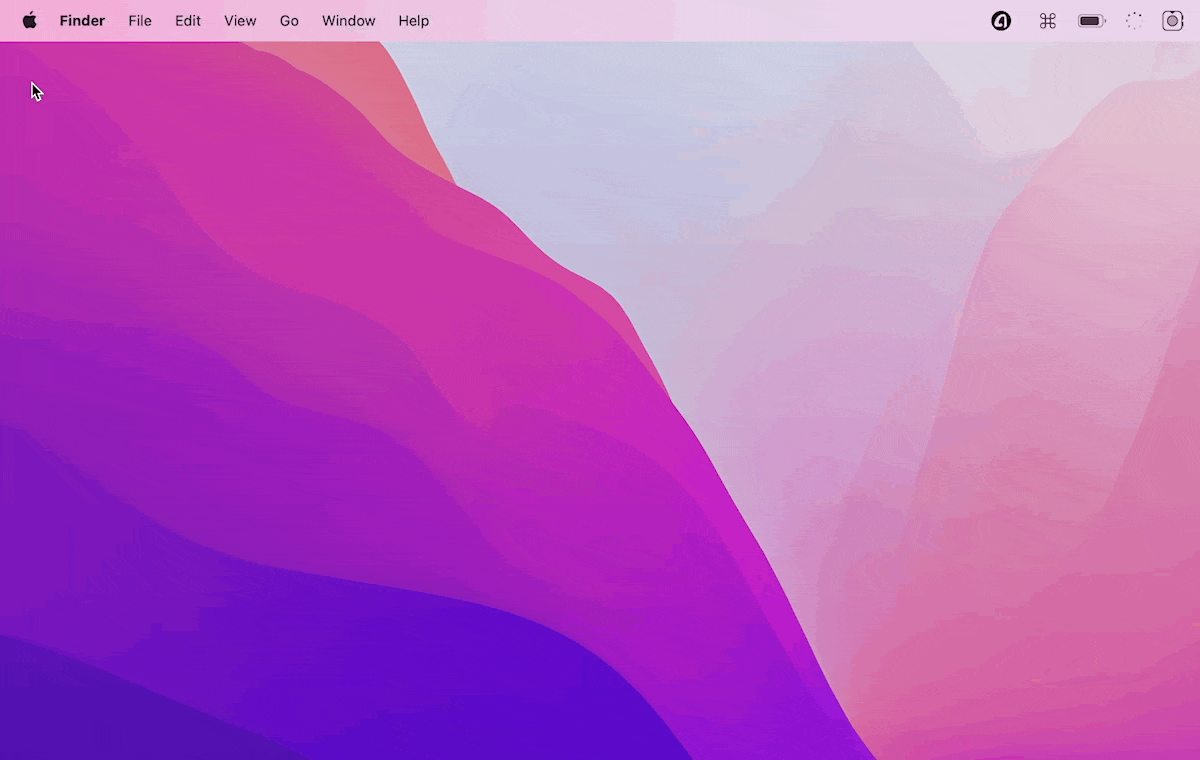 If you need to resize the downloaded image, use your Mac's Preview App.
Right-click on your image, hover over Open With, and click the Preview app
Then click Tools from the menu bar at the top of the screen and choose Adjust Size
Edit the resolution of your image to make it fit your Mac's screen size and click OK
Save the changes by clicking File > Save or Command + S.
Name your image lockscreen.png.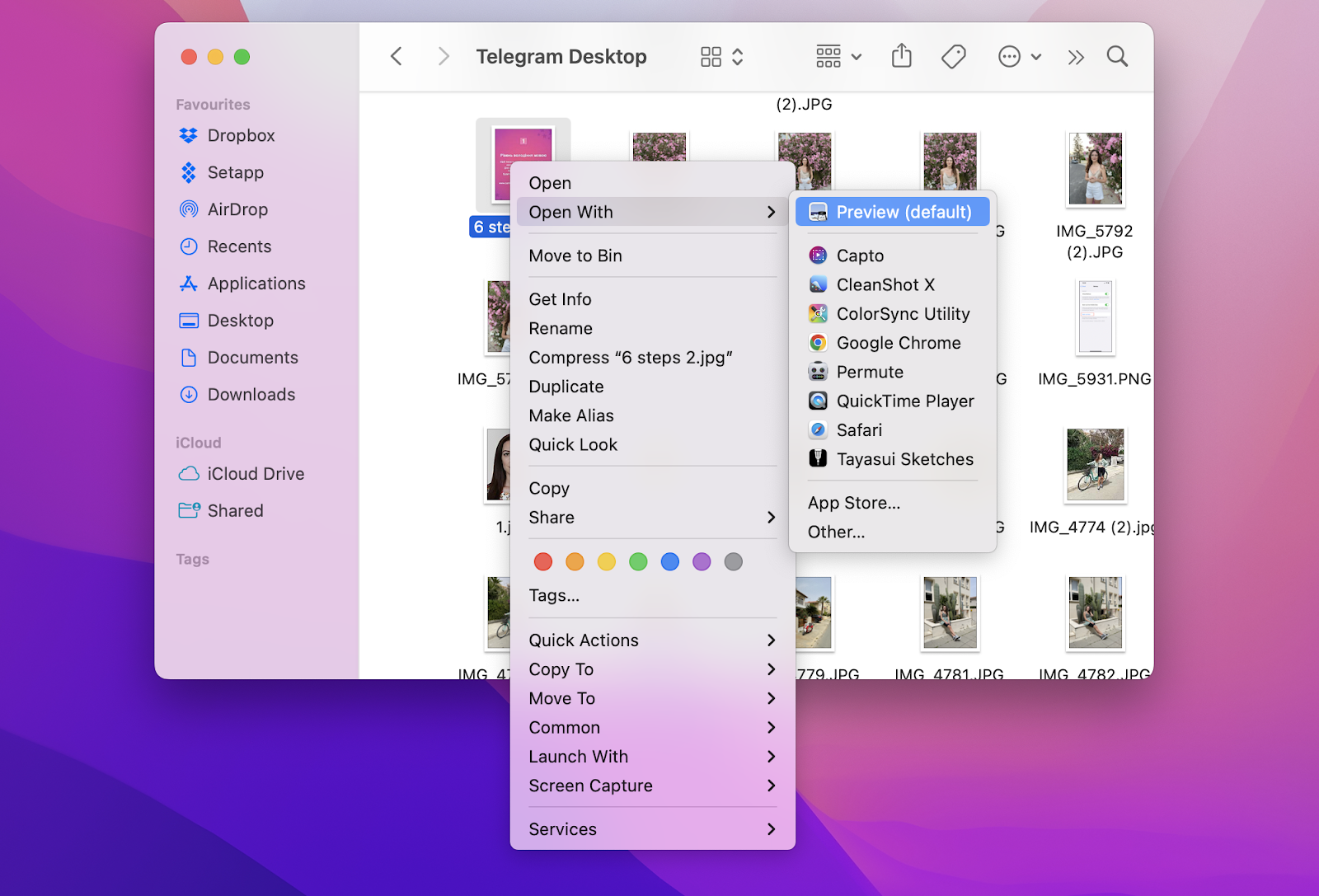 Now, we'll show you how to change lock screen picture on Mac.

In the Finder, Go > Go to Folder
Type /Library/Caches in the pop-up window and click Go
Drag the image you've chosen for your new lock screen into the Caches folder. When prompted, click Replace
If you aren't asked to replace the image, look for the Desktop Pictures folder in the Caches folder. Copy and paste your new lockscreen.png image into the Desktop folder. Note: When you open the Desktop Pictures folder, there might be more folders with complicated names. Open these folders to find the old lockscreen.png image and replace it with the new one.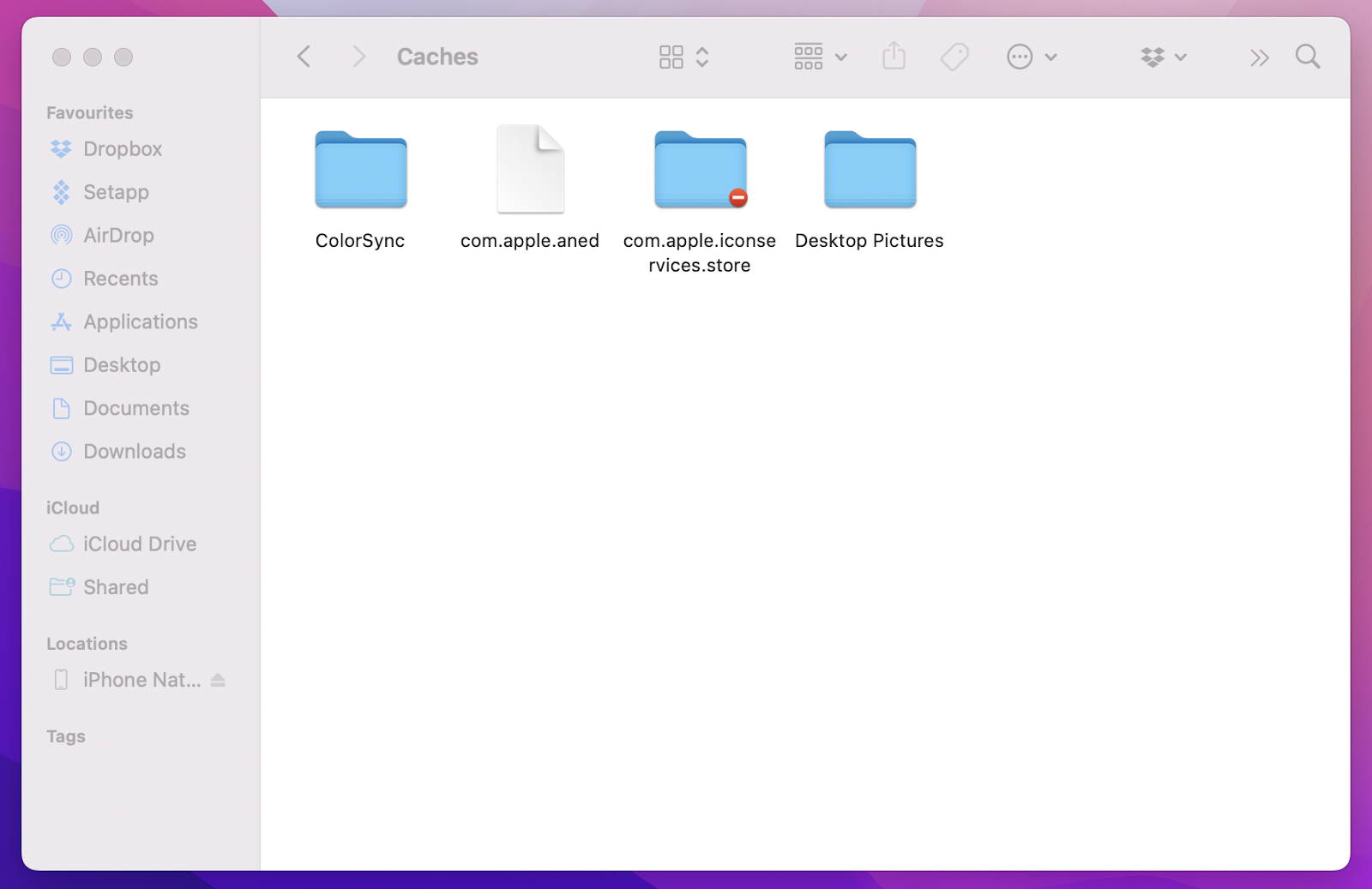 Remember that if you choose to update your computer's desktop background in the future, the lock screen will return to its default setting. If this occurs, go through the process again to change the lock screen image using the method described above.
Okay, now you know how to change Mac lock screen wallpaper! Let's play with the text?

How to add a custom text to lock screen
As we mentioned before, there's a way to display a custom message on a lock screen. See how to change MacBook lock screen message:
Go to Apple menu > System Preferences > Security & Privacy > General
If the lock at the bottom left is locked, click on it and type in your password
Check the box next to Show a message when the screen is locked. Then click Set Lock Message.
After you type the text, click OK.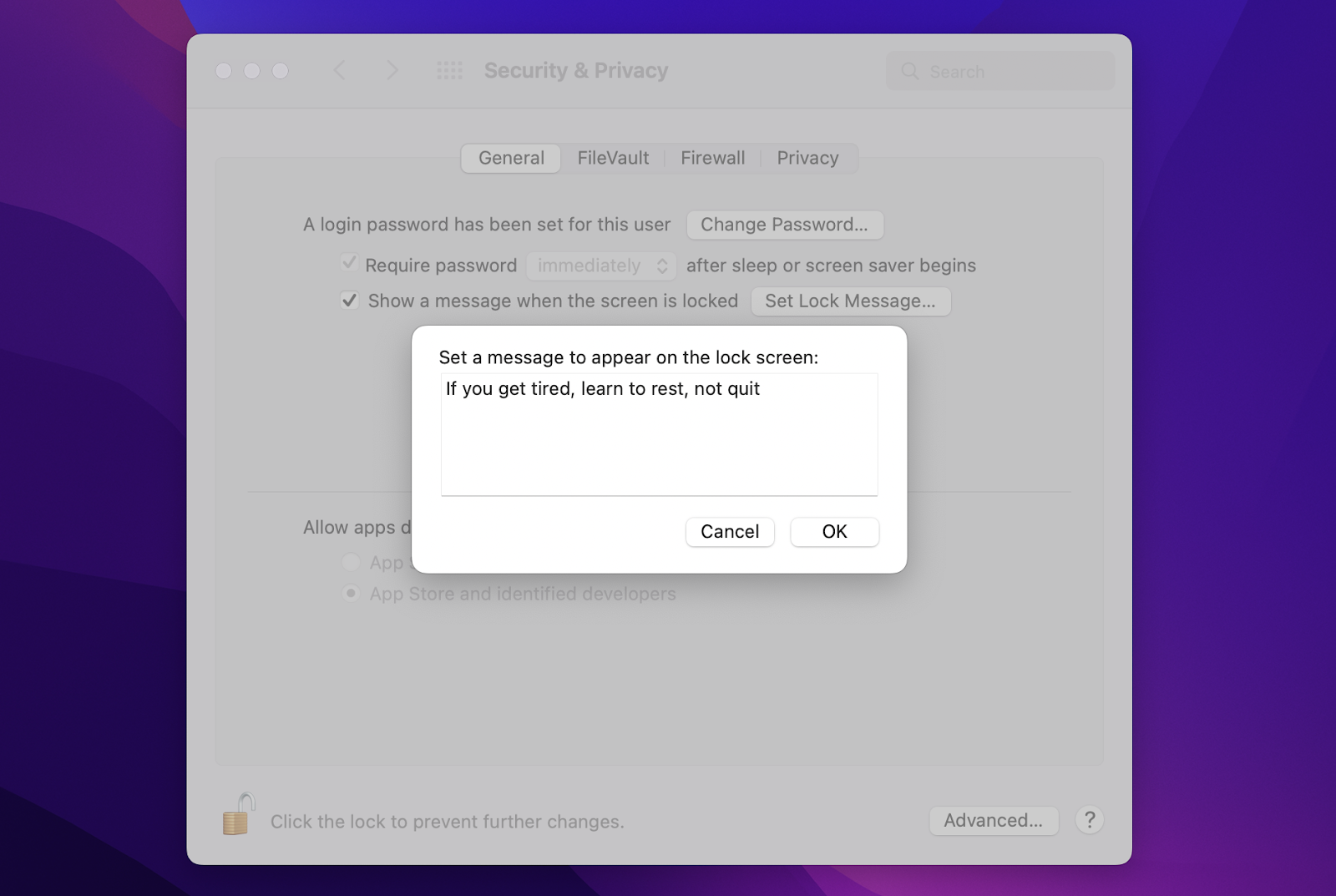 You'll see that message when your lock screen appears the next time.
How to change lock screen on Mac FAQ
If you still have questions about the options to change Mac login screen, here you go. We've got solutions for some common issues.
How do I lock the screen on my Mac?
To lock your screen, go to Finder > Apple Menu > Lock Screen. Alternatively, you can use the following command: Control + Command + Q.
How do I disable the Mac lock screen?
To turn off the lock screen on your Mac, follow the steps below:
Go to Apple menu > System Preferences > Security & Privacy
If the lock at the bottom left is locked, click on it and type in your password
In the General tab, uncheck the box next to Require password
Confirm by clicking Turn Off Screen Lock.
Are all images compatible to set as a lock screen?
Only the images that fit the screen will be displayed on your lock screen. So follow the instructions in the "Change your lock screen wallpaper" section to make your image fit the screen.
Is it possible to keep multiple images on the lock screen of one Mac?
Unfortunately, you can keep only one image at a time on your lock screen. However, you can change login screen Mac as often as you want.
Can multiple users have the same lock screen on Mac?
Basically, the selected wallpaper becomes the default lock screen for all users.
How to change lock screen on Macbook
If you're curious about how to change the login screen on Mac, you must know that the process is very simple and straightforward. Just follow our instructions, and you'll complete the task in minutes. Imagine, you don't even need to google for wallpapers! Because we introduced you to Wallpaper Wizard, you can get Retina-ready images for your lock screen instantly. Just open the app and pick the wallpaper that catches your eye.
You also don't need to mess around cutting out objects or blurring busy backgrounds if you want to set a new lock screen icon. SpeedCut allows you to get a transparent background for any picture in one click. Then add a finishing touch with Luminar Neo to improve your image color, contrast, etc. Voila – you've created a perfect personalized lock screen!
The best part: you can try the apps we mentioned in this article for free if you subscribe to Setapp. A single subscription will let you into a world of the best tools for your Mac and iPhone that will make your life easier. The collection contains apps in various categories, such as Creativity, Lifestyle, Productivity, Writing & Blogging, Task Management, Personal Finance, and many more. You can use Setapp's 7-day free trial and then decide for yourself, but we're pretty sure you'll love it!