How to save an image on Mac in multiple ways
People love to consume and share images — they make up a third of all Google searches, and we use them everywhere, from work presentations to social media and family gatherings. Science shows that our brains were built for visual information, so it's easy to understand why we on average keep about 2,000 photos on our devices.
Two of the fastest ways to get a new photo on your device are to take it yourself or save it from the internet. With almost 5 billion photos being taken by people every day, it's safe to assume most users know how to do it. Things become less clear when it comes to downloading images from the web. So let's get to know the most functional ways of how to save images on Mac and upgrade your photo library.
How to save a photo on a Mac
With over 3 billion images being uploaded to the internet daily, you're likely to come across those you'd want to keep for yourself. Apple's software is known for how simple and intuitive it is, always offering users more than one way to do any task. So if you're searching for how to save a picture on Mac, you'll come across multiple solutions.
Using your Mac's right-click shortcut is the most general, yet oftentimes most effective, way to save an image on Mac from the web, or simply download photos from Facebook.
Here's a universal way of how to copy and paste a picture on a Mac from the internet:
Right-click or hold down Control and click on the picture you'd like to save
Select "Save Image As…"
Name the picture and choose where you'd like to save it
Click Save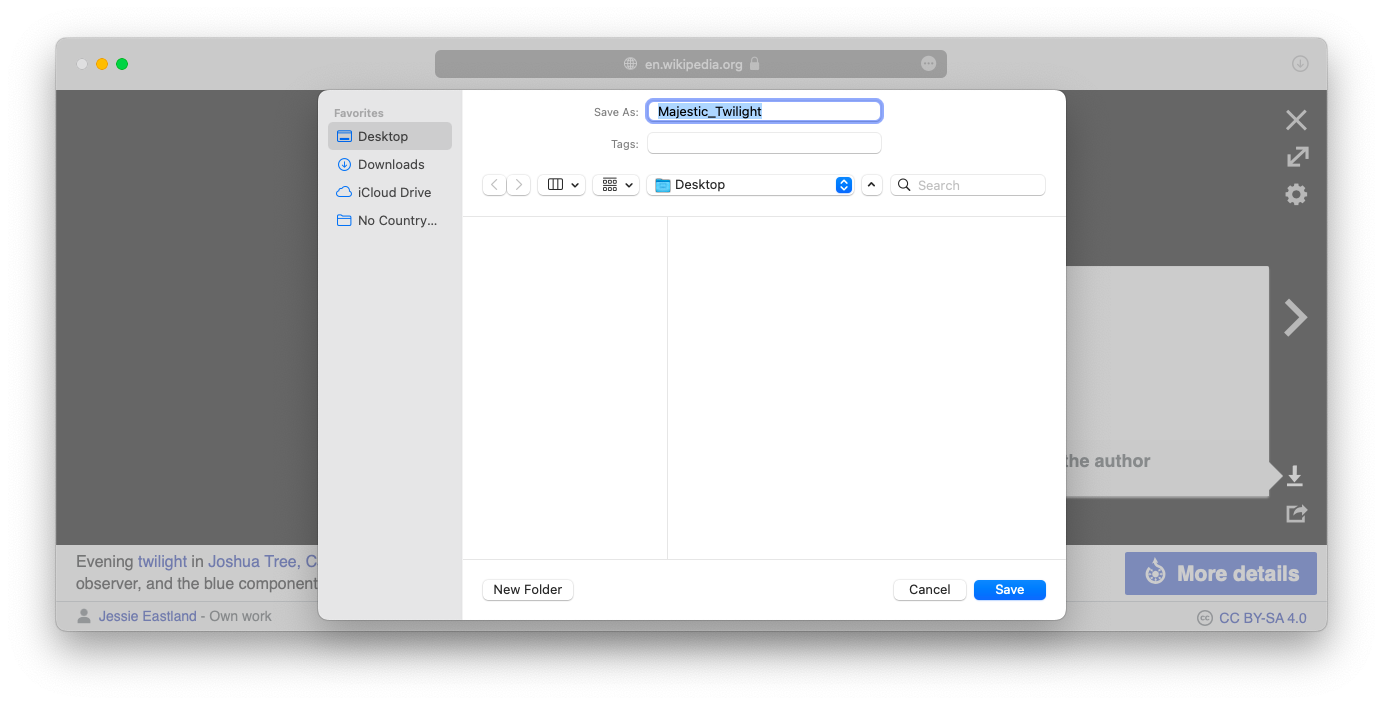 Another way to download an image on MacBook is by dragging the file over and dropping it in the chosen destination. This method, however, offers less control than right-clicking, since you can't rename the file.
And in case you've gotten tired of sorting through endless lists of browser downloads, Trickster is a tool for you!
Trickster is a handy menu-bar app that tracks every file, folder, and app that you've recently opened or worked on. The app's presets and custom filters let you choose the types of files you need remembered, letting you work with a free mind knowing that even if you lose an image you just saw, Trickster will find it for you.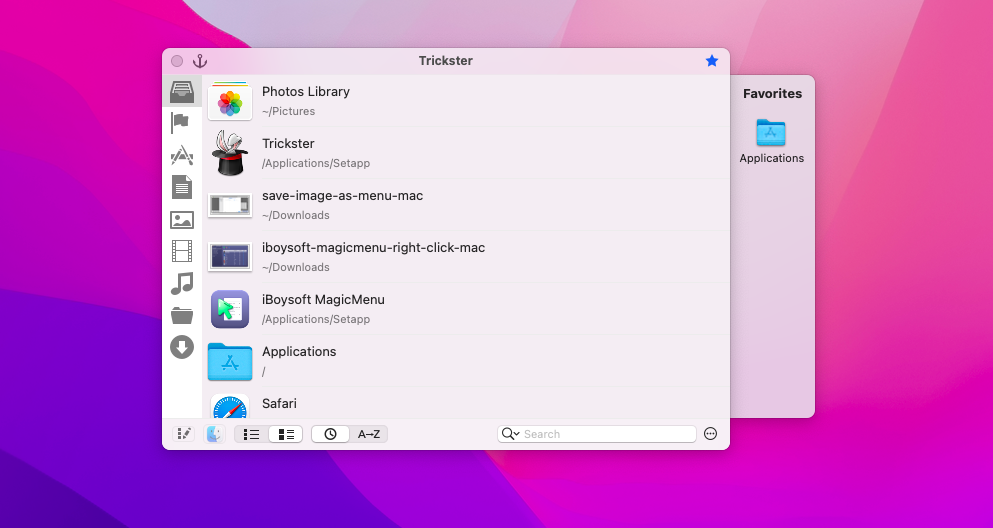 How to manage your files easily
Productivity is key in the world today and if you're looking to increase workflow efficiency on your Mac by organizing countless files, you won't find a better solution than a good file manager.
FilePane enables you to run many file manipulations from a single window simultaneously analyzing your items, and offering corresponding quick actions like image editing, sharing, converting to other formats, and more.
Click and drag any file on your Mac and a Drop Here button will appear nearby on screen. Drop the selected file or item over, and you'll see a command box with different action icons. Here's what you can do with FilePane:
Crop, rotate, resize, convert and compress images
Draw on top of images or screenshots
Share content through email, Twitter, Facebook, or Airdrop
Set and store desktop pictures
Copy and move files to custom destinations
Copy file size or path to clipboard
Convert text documents to PDF
Create new folders and files, and start editing in just two clicks
FilePane will be a true timesaver for everyone, especially creative professionals, whose work involves an online content component, as it works not only with files on your desktop, but also with images and text on websites.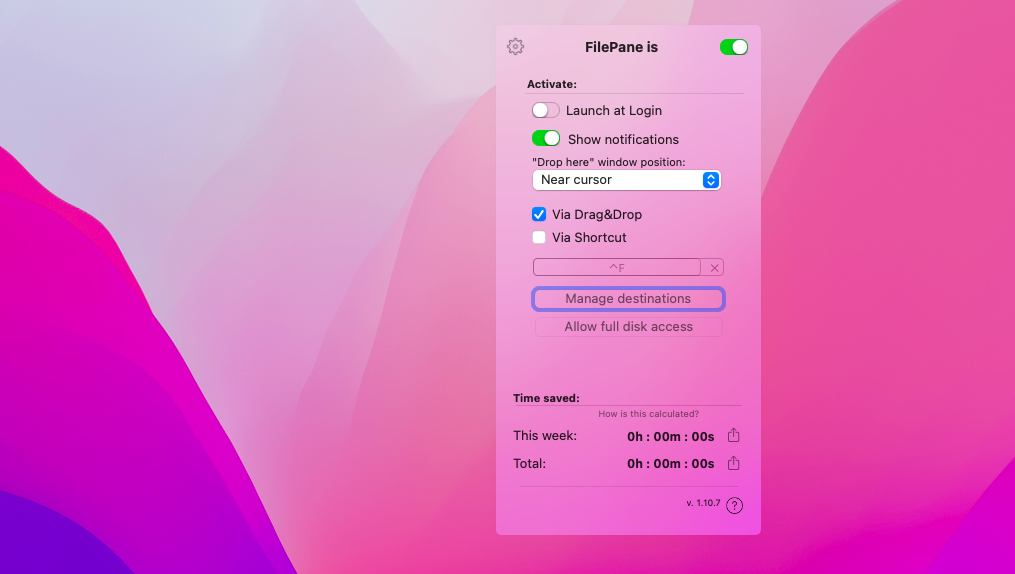 How to take a screenshot to download an image on MacBook
Screenshot is a Mac utility, which allows users to grab an image or recording of on-screen activity. Taking a screenshot is a fast way to save an image on Mac even from websites that don't allow direct downloads, like Instagram, for example.
Here's how to save picture on Mac using screen capture:
Hit ⌘ + Shift + 4 at the same time
Left-click and hold, dragging a box around the image
Taking a screenshot of the entire monitor is even more straightforward: just hit ⌘ + Shift + 3 at the same time. In both cases the image will be saved on your Mac's desktop, so you can easily find it there.
To become a screenshot whiz, try using CleanShot — the ultimate screen recording app made for macOS. Use it to swiftly capture Mac's screen without desktop icons, record and trim video, annotate, and save screenshots to a dedicated cloud. CleanShot's quick access overlay feature gives you an instant editing toolkit, plus saves you from searching and reopening screenshots.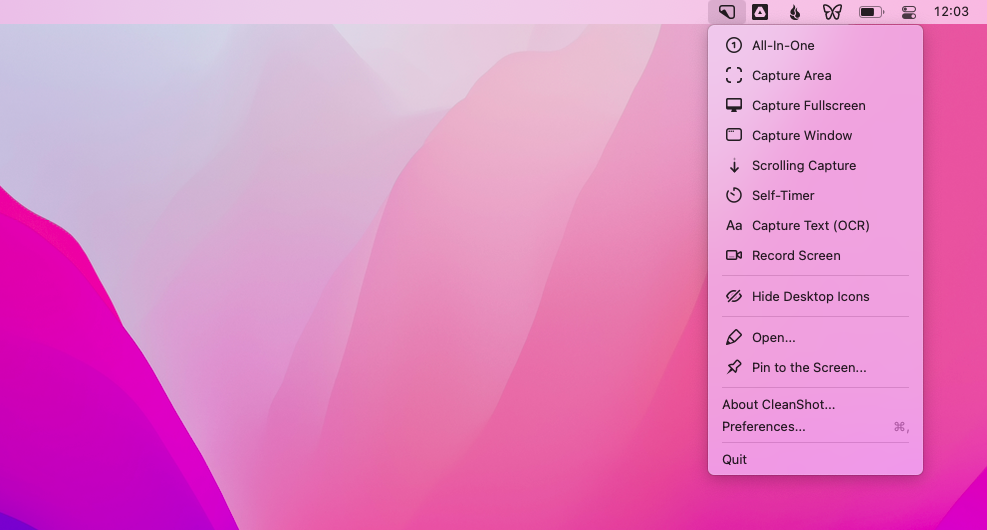 And if you watch a lot of educational videos, what's a quicker way to take notes than capturing a snap from the video without any delay?
SnapMotion is an easy tool to help you do just that: get only the visuals you need from your video files. Save an image on Mac in top quality and, in seconds, use all of SnapMotion's handy features, from batch processing to video rotation, and impeccable multiple file format compatibility.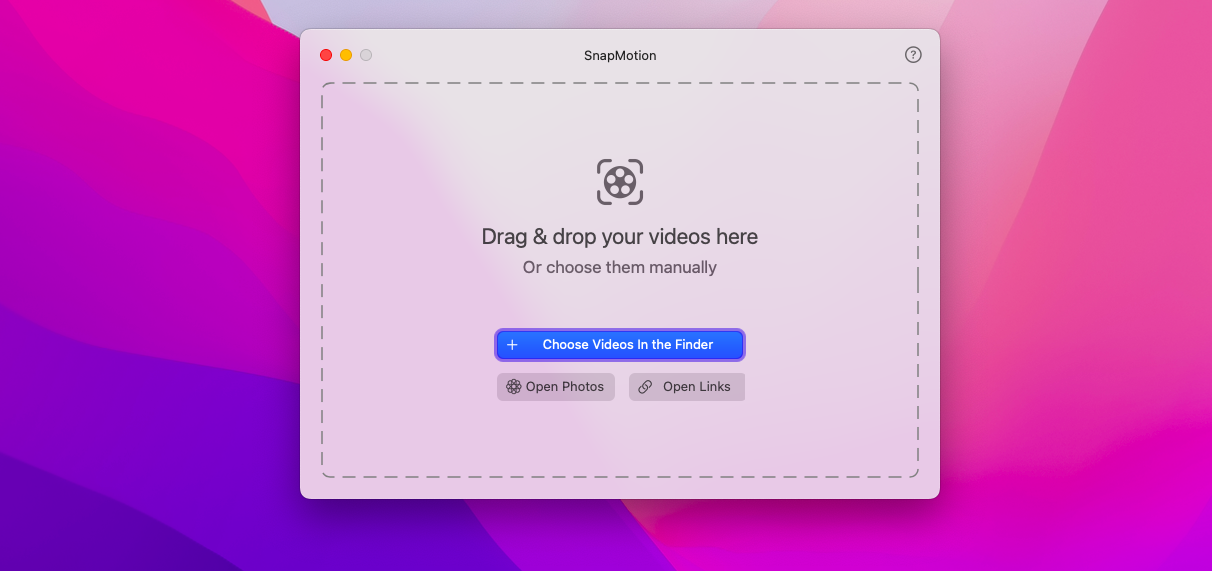 How to copy a picture on Mac from an external device
Whether you're making a switch to a new computer, or just need to get a memorable photo off of an old hard drive, it's common to want to transfer or copy files from an external device onto your Mac. Most users know about the simple drag and drop method, but there's another option of how to copy a picture on Mac, or even transfer a whole folder.
Here's how to save image on Mac without right click:
Connect the hard drive or another external device to your Mac
Click Finder ➙ Devices and select your external device
Select the folder or file you wish to copy
Click Edit ➙ "Copy (filename)"
Open the location you wish to copy the file to and click Edit ➙ Paste
When you're done, eject your external device safely before unplugging by clicking the Eject button on the Finder Sidebar next to the drive icon.
Tip: If you are copying over a big batch of images, there's a high chance you'll end up with duplicate files on your Mac. To prevent this from happening, try using a good duplicate cleaner like Gemini. It quickly scans your whole device for duplicates as well as similar files and presents the findings in a neat interface so it's easy to choose what you want to get rid of.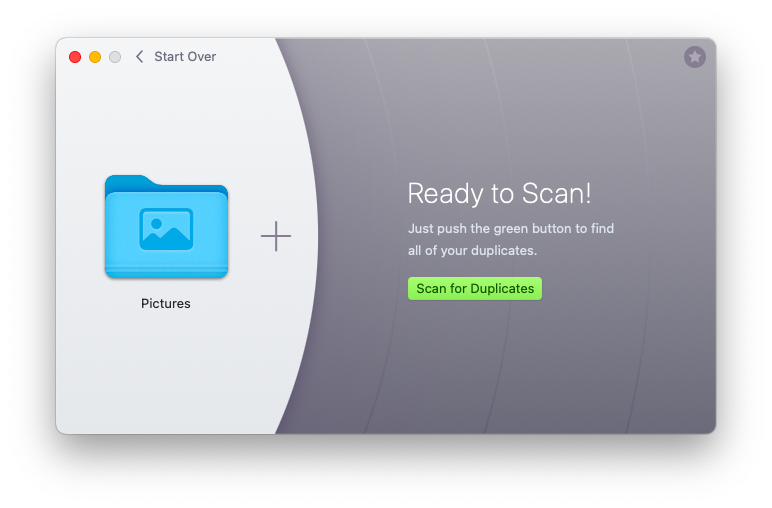 How to save images on Mac using download browser extensions
All the previous methods work perfectly well if you need to save an image on Mac, or maybe a few, but when it comes to downloading internet photos in bulk, the process can get tedious. The most effective way to download images on MacBook is with a browser extension.
Once you have a download extension installed in your browser, here's how to save Google images on Mac:
Go to the page you want to download images from
Click the puzzle icon
Select Image downloader ➙ Image
Click on the download icon next to each photo you want save or simply click Select All
For more details on how to save images on Mac using browser extensions, read our previous article, which has all the necessary information about them.
Simple solutions if the option to save image not working
How to copy and paste a picture on a Mac from the internet? It's easy, and now you know all the best methods for getting that done. Choose and enjoy the one that suits you best!
Since your image and file library is expanding, try Trickster and FilePane for more intelligent ways to manage your content, while SnapMotion and CleanShot will help you take better screenshots on your Mac.
All four apps — Trickster, FilePane, SnapMotion, and CleanShot — along with over 240 more high-performance apps are available to you for free through a seven-day trial of Setapp, a platform of best in class iOS and macOS apps. Try every Setapp app today at no cost and watch them help release your device's full potential!