Sounds good? Well it looks good too.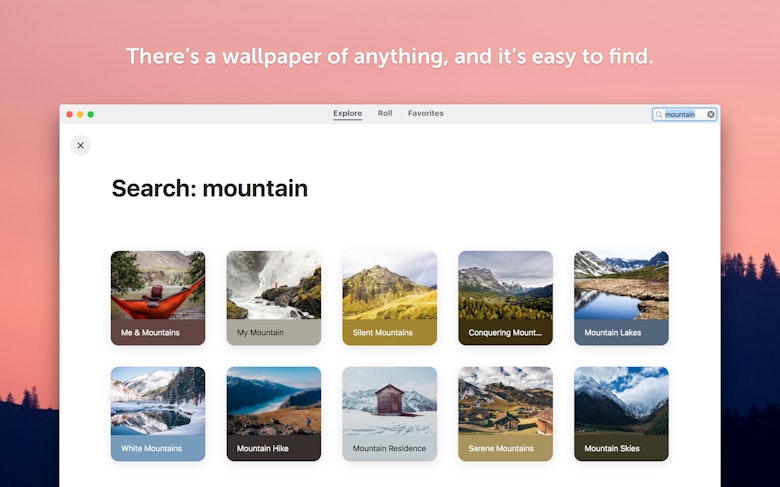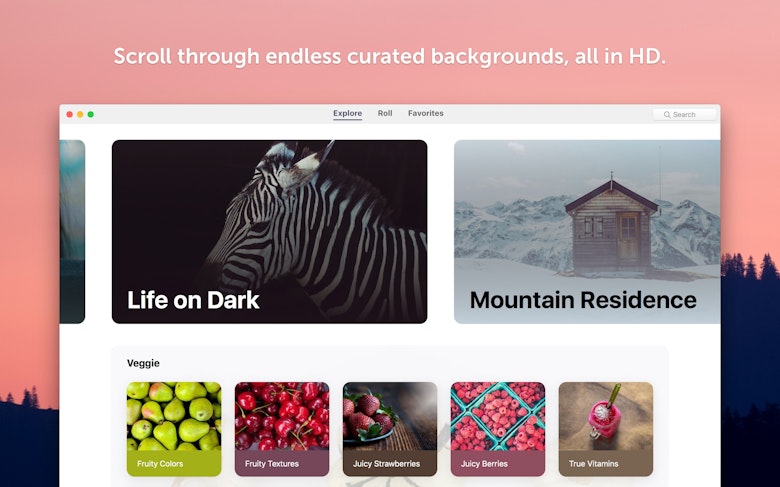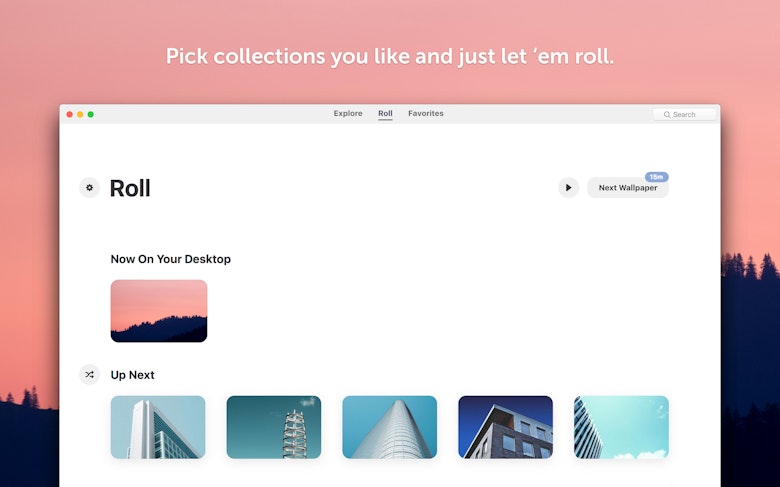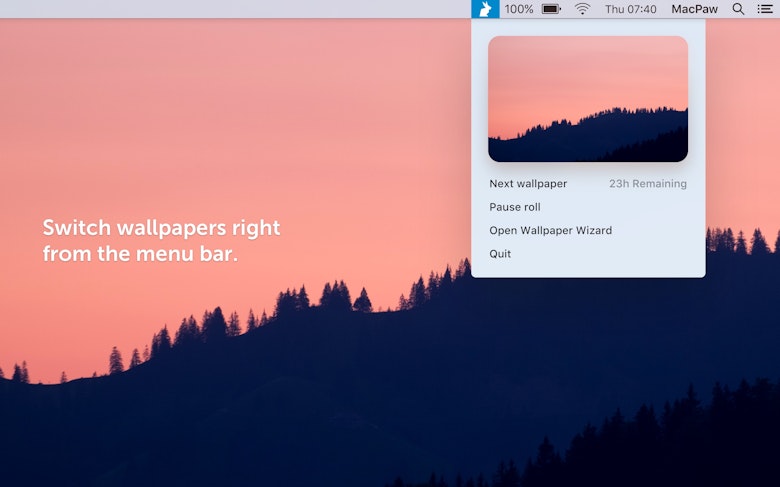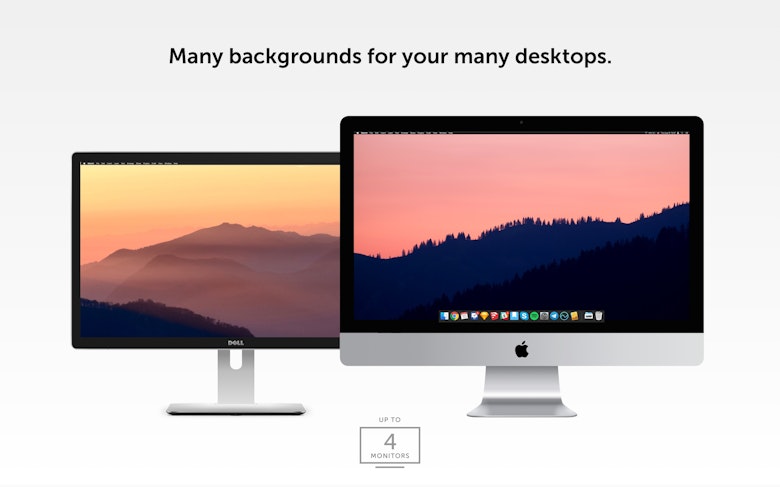 Wallpaper Wizard features
Curated wallpaper for your desktop
Even if you've had default Mac backgrounds all your life, you'll quickly get addicted to backgrounds from Wallpaper Wizard. They are talented photos picked in good taste — just the right fit for your beautiful Mac.
Over 25K images and growing
The amount of backgrounds in Wallpaper Wizard is massive, and there are new ones arriving every month. That means you won't run out of fresh backgrounds for your desktop even if you change them every day.
Favorites to save pics you like best
With that many wallpapers and backgrounds, it's easy to lose track of those that caught your eye. Add pictures you like best to Favorites and have them close at hand whenever you want them again.
Retina-ready photos in HD 4K quality
When you have a Retina display — especially one of those big 4K ones — image resolution can make it or break it. All desktop images in Wallpaper Wizard come in 4K quality to look sharp even on high-end displays.
New desktop pictures automatically
You can have a new background as often as you want without even launching the app. Just add all wallpapers you like to Roll, choose how often you'd like them to change, and gorge on gorgeous new pics all the time.
Multi-display to doll up all your displays
There are many options for your many displays: you can use the same desktop wallpaper on all of them, set different backgrounds that always change, or have a sequence of images that roll through your displays.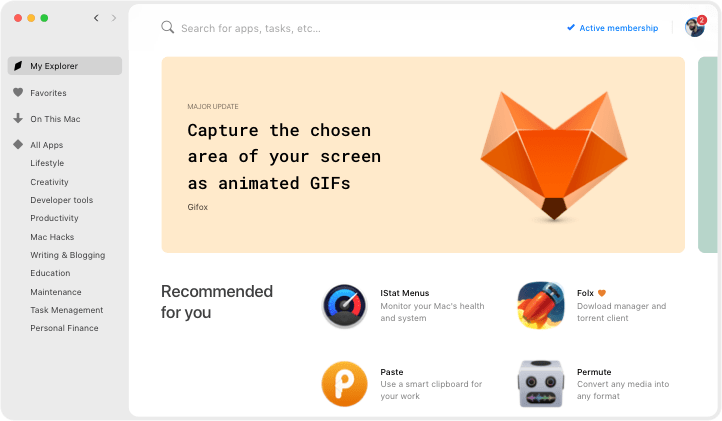 We love Setapp
---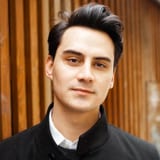 Very impressed with World Clock Pro @setapp @minimuminc. Making light work of time differences 🤘yew. How MacOS still doesn't have some kind of digital clock widget is mind boggling.
jessengatai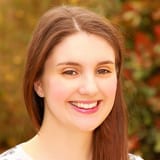 I have used Endurance (http://enduranceapp.com ) which is on @setapp to try and extend my battery life, 12 hour flight from Vienna to LAX and I spent about 8 hours working on an essay - not bad going!
Rosemary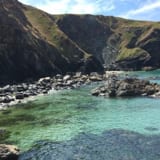 Wow just downloaded Setapp for my Mac - the value here is amazing. Some of the apps cost more than the monthly subscription alone and there are some amazing apps like Ulysses, RapidWeaver etc. @setapp
Mark Mitchell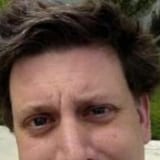 Discovered @PDFpen via @Setapp. Worth it just for the stellar OCR job it does on poorly-scanned assigned readings. Now to start playing with all those PDF editing features...
Nate Dickson