Is FMovies Safe to Watch and Download Movies From
FMovies is a downloading and torrenting brand of websites which offer many of the same shows you can find via popular streaming services like Netflix - but free. Its lack of payment processing or subscription is what makes FMovies and competing sites like Putlocker so popular.
But FMovies isn't quite as straightforward as Netflix, Hulu, or other streaming services. Here, we'll discuss what FMovies is, whether FMovies is legal, what to do if FMovies not working is an issue, FMovies alternative sites, why there are so many FMovies websites, and how to stay safe when downloading or streaming movies and TV shows online.
Let's start with the basics: FMovies is not new. It's actually been around far longer than Netflix, born in the days when your best option for streaming movies was cable-provided pay-per-view channels. So what's all the fuss about FMovies? Let's discuss!
Is FMovies safe?
At its core, FMovies is a torrenting site. Any content on FMovies is user-generated, which means some other user put it there so others could download a movie, TV show, or other media.
Because all content is user-generated, it's also possible whomever uploaded content did so with malicious intent. Each TV show or movies is a file, and like any other file downloaded from the Internet, it can be corrupted. You may be getting the movie or show you want, but you may also be downloading malware or other nefarious content to your Mac as well.
The sites themselves are also subject to sketchy popups or warnings. Some FMovies sites suggest you update Flash, or that your computer has malware and needs a scan. These are tried and true phishing attempts to get you to download really sketchy software.
All told, you should never assume FMovies or any other torrenting/downloading service is safe. Not only are the sites themselves a hotbed for sketchy software downloads, you just never know what you're getting when you download a file from a site like those. Neither streaming or downloading are safe options.
And that's true for a lot of the Internet, which is why CleanMyMac X is a critical tool every Mac should have. It's the absolute best tool for monitoring and optimizing your Mac; while the app does a lot, its dedicated Malware tool is critical for online safety and the health of your Mac. It has an always-updated list of known hacks, and performs a thorough scan of your entire system for compromised files or folders.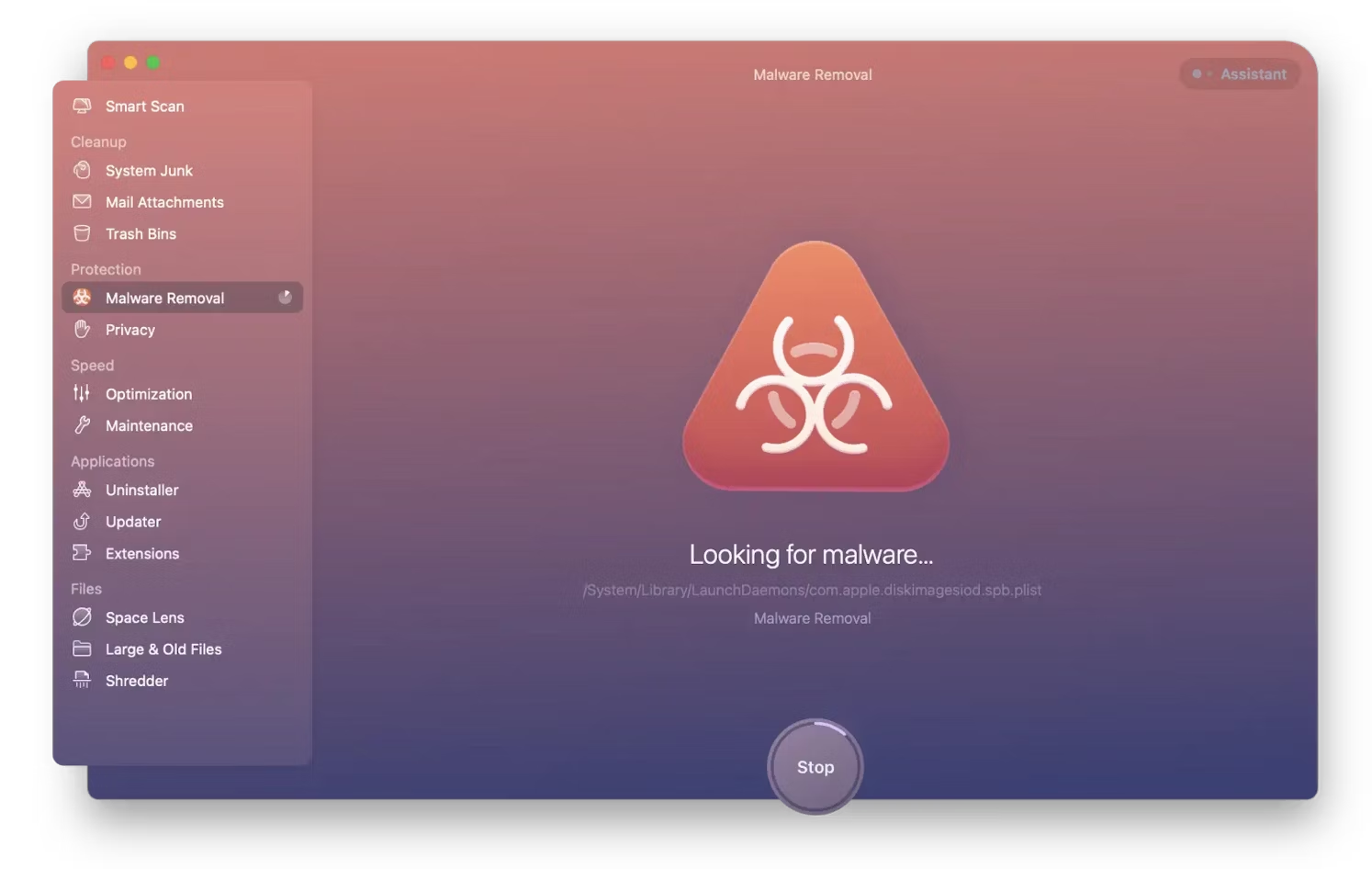 Is FMovies legal?
The legality of FMovies or sites like FMovies is always questionable. The original fmovies.com site was created in 2016, and subsequently sued and blocked from search traffic redirects to the point it was unable to flourish. In its wake came an FMovies new site, then many others. A quick search for FMovies yields several results, depending on which search engine you use, and it's unclear where any of those sites operate from.
This all presents an issue for those looking to download FMovies content, as there's no single FMovies downloader software or site. Because there's no single point of reference, the origin of any malware or other corrupt (and possibly illegal) files are difficult to pinpoint, especially if you're accessing multiple versions of FMovies.
You should assume using FMovies is illegal in your country. You can always check the laws around torrenting or downloading content from the Internet, but know the movies and TV shows on sites like FMovies is typically owned by major studios, and FMovies doesn't offer monetization for its downloads to those studios, which is why they fight torrenting so vigorously.
If you really need to use a site like FMovies, using a VPN is a really smart option – and there's no better way to manage your VPN setup than Shimo.
Shimo supports all major VPN protocols, and lets you optimize several when using the Internet. You can even trigger certain VPN networks on when you access the web, or particular sites. If you have a VPN that routes through an area without laws governing the use of sites like FMovies, you can use it for your torrenting needs.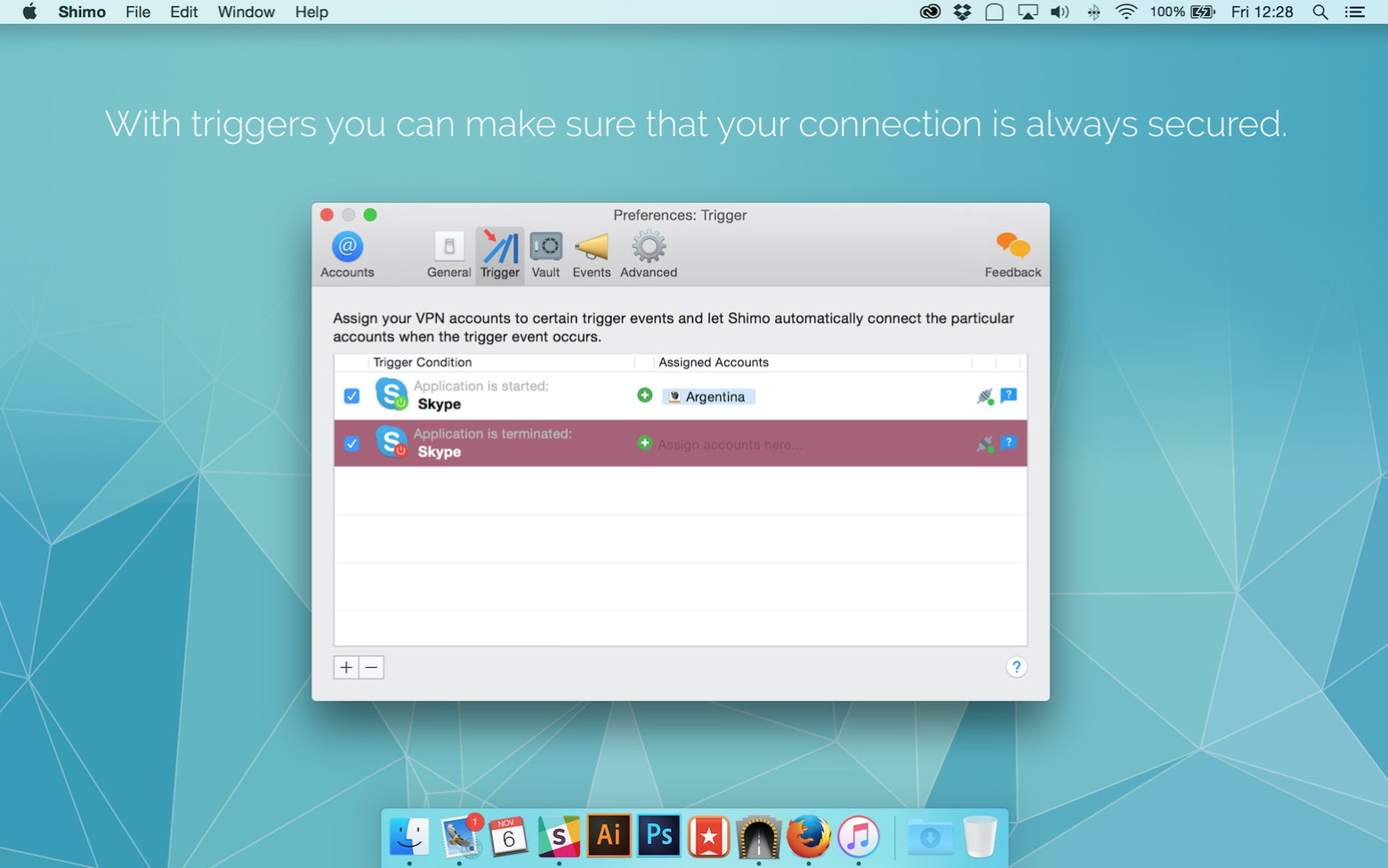 Best Legal Alternatives and Sites like FMovies
FMovies is far from the only torrenting site around; Putlocker, 123Movies, and others are designed similarly, and carry the same risks of malware and potentially violating the law by using them. In 2020, it's just safer, smarter, and simpler to use legal streaming options.
Though most cost you a few bucks, both Netflix and Hulu provide subscription options for under $10 per month. A third option, YouTube, has a massive library of content, but the backing of Google and advertising, which keeps it free to use.
Before streaming from any site, ensure you have a great Internet connection with WiFi Explorer. It shows you a full, rich list of the WiFi connections available to you, and a visual graph displaying the connection speed and health of those connections in real time. WiFi Explorer also scans your available networks constantly, and tells you which are strongest, which can enhance your streaming experience and avoid buffering or stalled streams!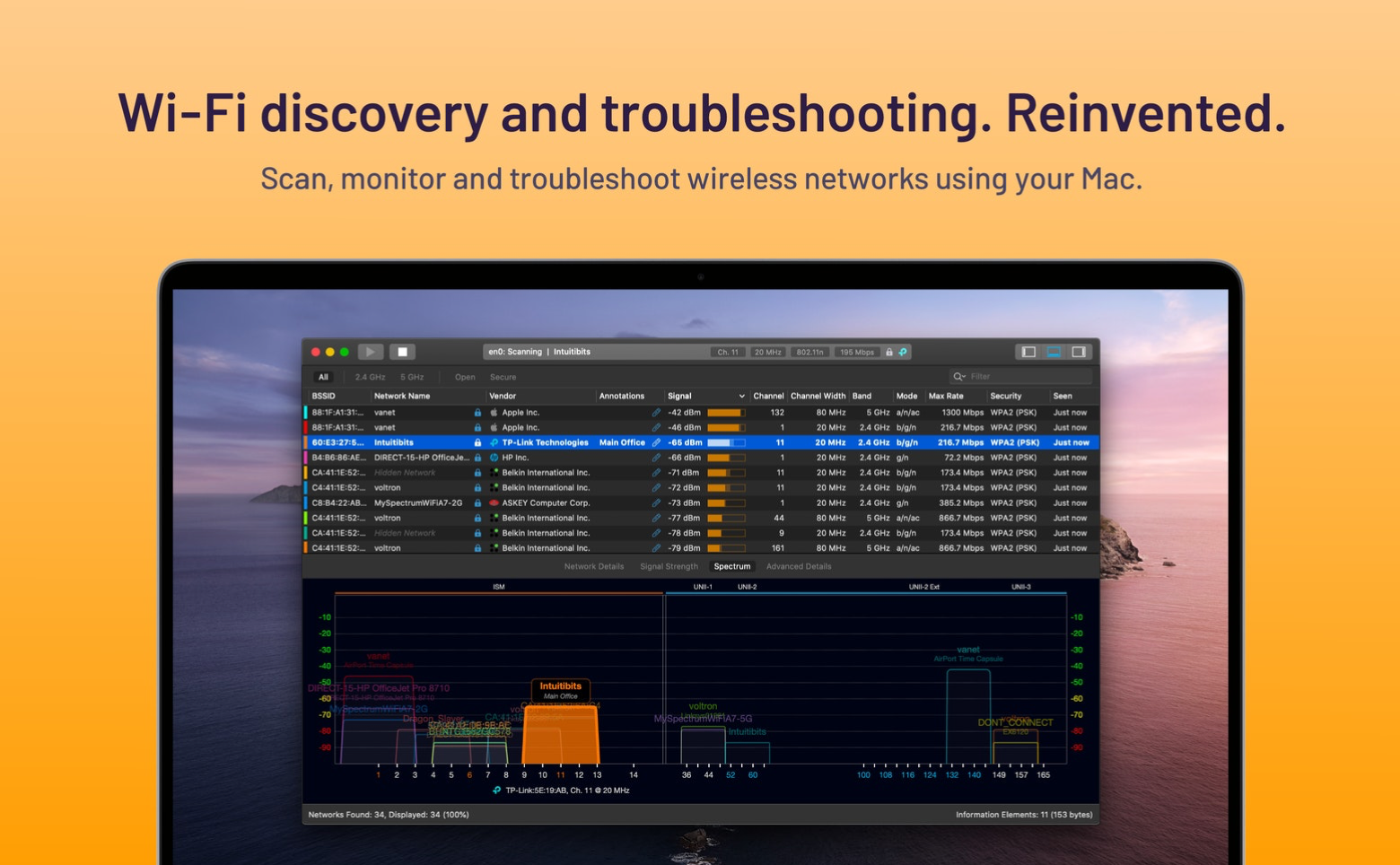 Netflix
Netflix is easily one of the most popular streaming sites in the world, and has a massive library of content produced by Hollywood studios in addition to tons of original content. Netflix also has some original content from others; YouTube recently provided its original show Cobra Kai to Netflix.
Where Netflix falters is downloading to a Mac. In the Netflix app for mobile devices, you can save shows for offline viewing, but that doesn't help when you're using a Mac. A workaround for desktop users is Capto, an app that lets you quickly and easily record your screen at up to 60 frames per second, including sound. You can stream a Netflix show, record the screen, and watch it later.
Just keep in mind you shouldn't share your Capto screen recordings of Netflix shows with others.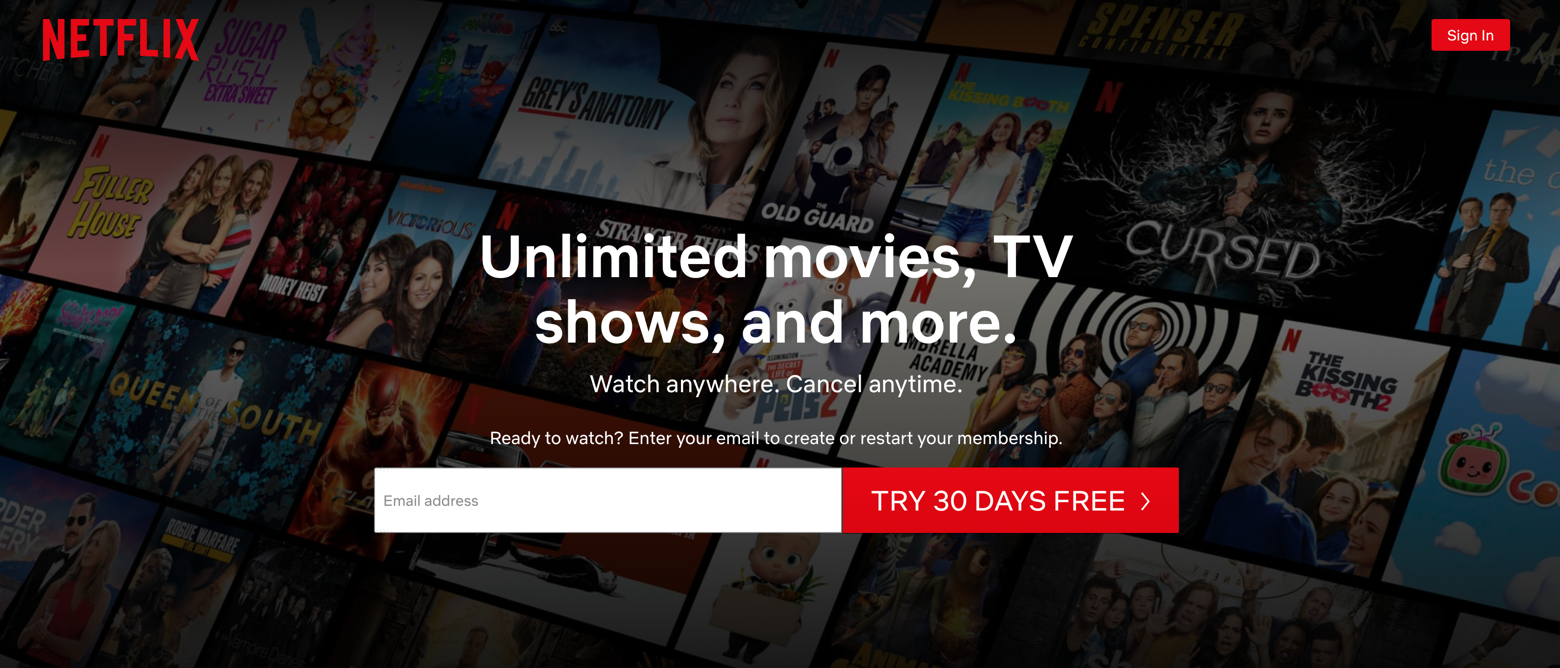 Hulu
Disney-owned Hulu is notable for having a ton of TV shows on its platform, perhaps more than any other streaming provider. Hulu also has movies, and a few award-winning originals and exclusives from other networks like FX.
Hulu arrives at $5.66 per month, but can be bundled with Disney+ and ESPN+ for $12.99 per month.
For those who love TV shows but don't have the time to catch them as they air, or the means to save shows to a DVR cloud-based platform, Hulu is perfect. Like Netflix, Hulu allows the option to save shows for offline viewing, but this option is only available with it's $11.99 per month mid-tier plan, which also removes ads from Hulu. Those yearning for live TV can get Hulu with live TV for $54.99 per month.
When you're ready to sign up for Hulu, check out our guide to getting started with Hulu!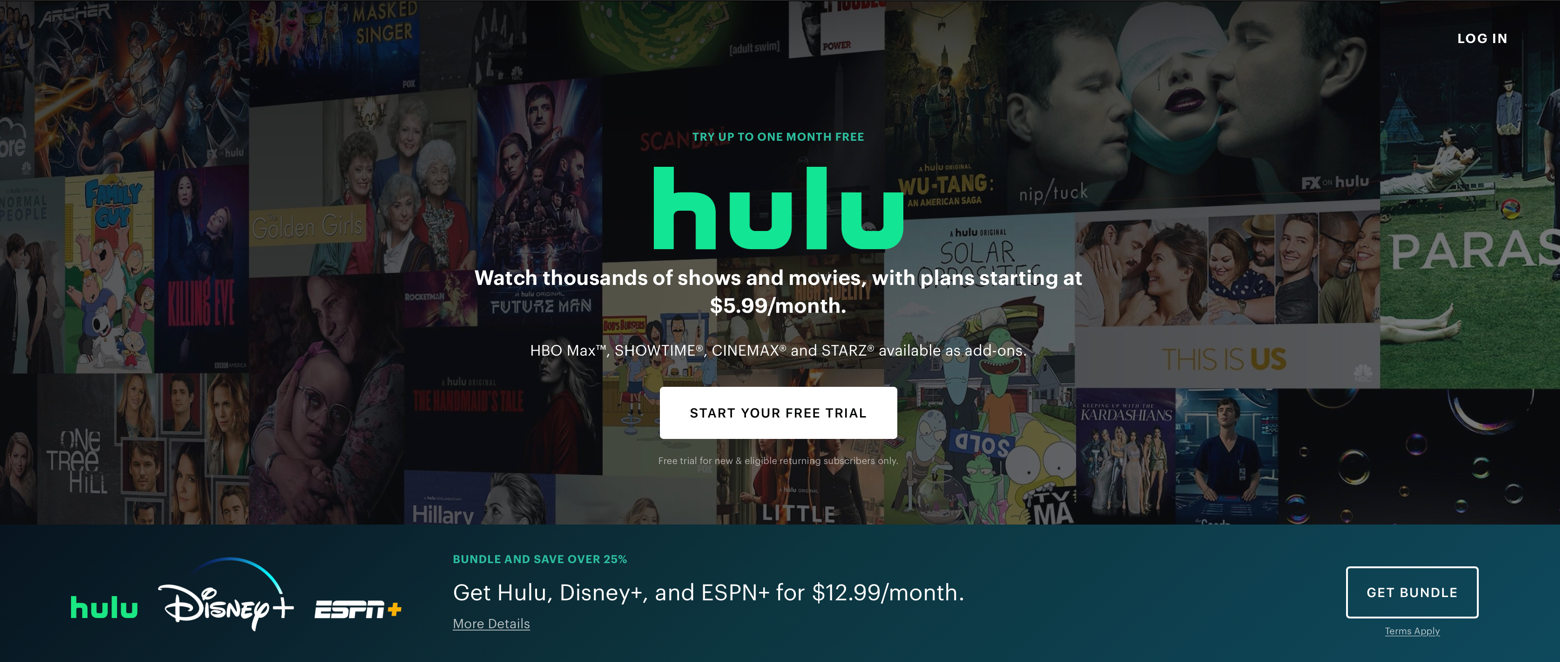 YouTube
YouTube also has a lot of user-generated content, but it's increasingly become a platform brands use to round out print journalism with video content, or house their own shows. HBO's Last Week Tonight with John Oliver is a great example; it shares the main story from Oliver's show every week after airing.
YouTube offers a 'watch later' service to save shows in a queue, but no true download option. For that, we suggest PullTube, which downloading content from YouTube and other services. All you have to do is enter the URL of the YouTube video you want to save into the PullTube, and it will give you options for downloading that video!
Mac-centric users should also check out JustStream, which lets you quickly cast content from your Mac to a TV. Simply play content on your Mac, click the JustStream icon in your mac's menu bar, and select the device you'd like to stream to.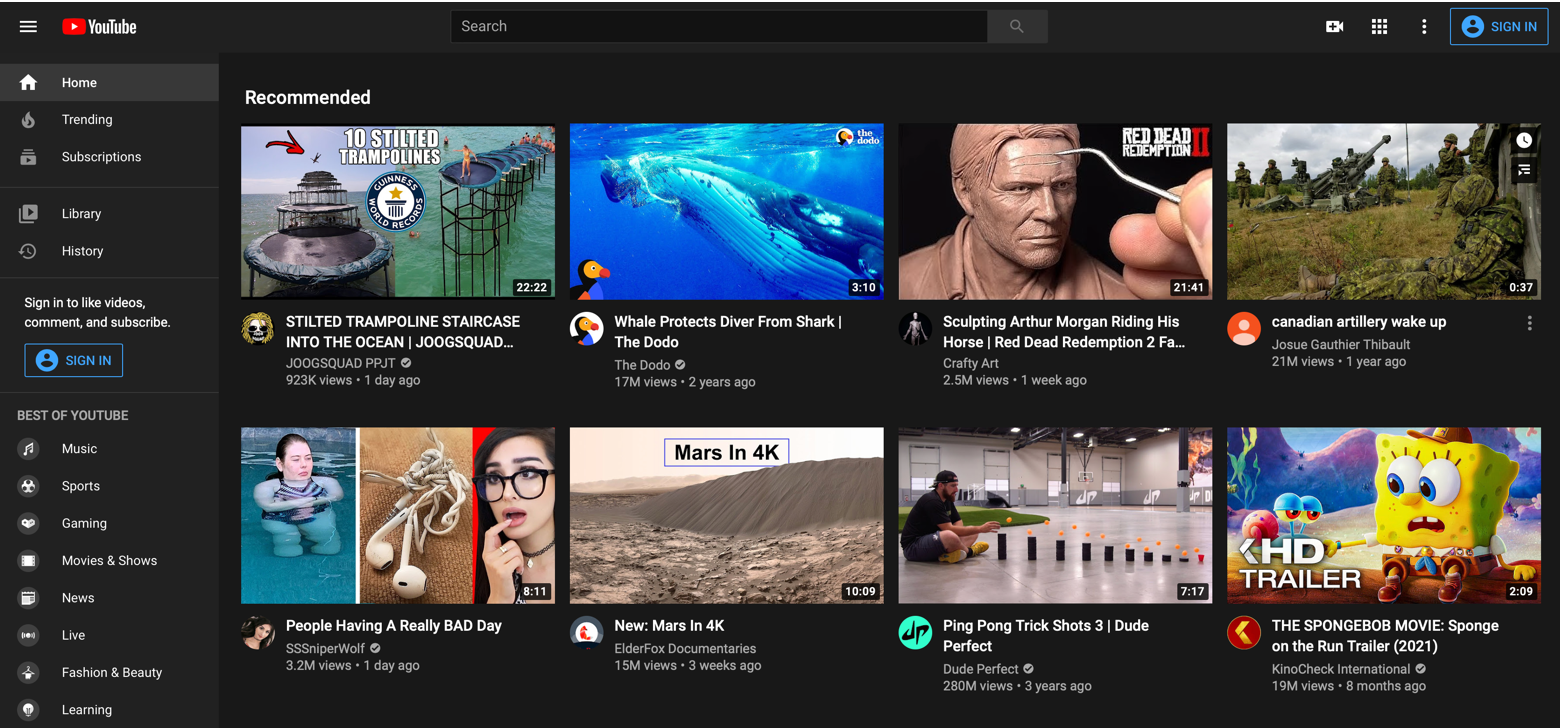 Conclusion
Streaming media is fun – just keep it legal. Netflix, Hulu, and YouTube probably have exactly what you're looking for, and enough content to keep you entertained for a lifetime.
The apps mentioned here today – CleanMyMac X, Shimo, WiFi Explorer, PullTube, Capto, and JustStream – all help you enjoy the best streaming experience possible, and each is available for free during a seven day trial of Setapp, the world's best suite of productivity apps available for the Mac. When you sign up for Setapp, you'll gain immediate and unlimited access to the full suite of nearly 200 apps on Setapp.
When your trial ends, Setapp is only $9.99 per month for continued access, so why wait? Give Setapp a try today!