How to use Netflix Party for movie nights with friends
Partying at home is no longer a rainy-weather entertainment. The year 2020 turned it into a legit social engagement — even though no one really asked for it. And it's nothing like a bunch of friends singing karaoke or having a pool party at your place. The modern home parties are all virtual.
We would probably be a bit happier if VR tech had gone mainstream before the pandemic hit. But until then, we have to think of something more real to connect with our loved ones. Zoom gatherings are the first thing that comes to mind. And once you're done talking and toasting into your Mac's camera, you could also try Netflix Party.
What's Netflix Party?
Watching Netflix together with a synced playback and shared group chat — that's Netflix Party in a nutshell. The service works as a free Chrome extension, which means anyone with an active Netflix subscription can use it. Netflix Party is only available on Chrome browsers on desktop computers or laptops. But the good news is you can take it to a big screen. Feel free to jump right to the end of the article to learn the best big-screen strategy for Mac users.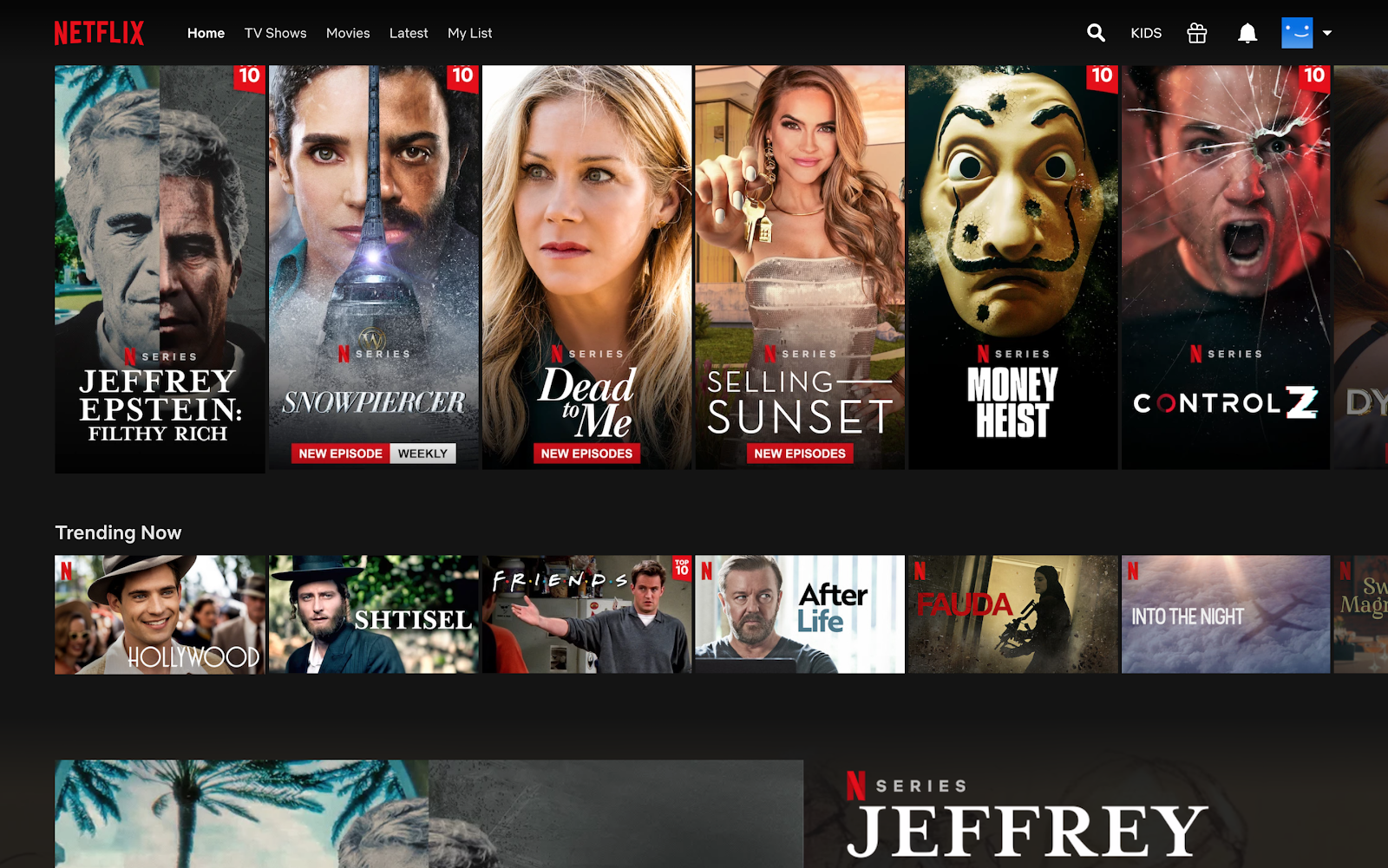 There are a few things you should prepare for before starting a Netflix party:
Spread Netflix. All your friends invited to the party will be asked to access from their own Netflix accounts. So before you pick the movie, run a quick poll to make sure everyone is subscribed. Remember that an active Netflix membership can be shared across six devices but only two simultaneous streams are allowed.
Decide on who controls the playback. A host can choose to be the only one with permission to fast forward and rewind. Unless the host selects this option, every invitee will have permission to control playback. This might mean you end up with too many popcorn refill breaks, though.
Set the rules for group chatting. Netflix Party allows you to customize the chat with user icons and creative nicknames. Use this opportunity to make it fun! You can also share GIFs, emojis, and even screenshots to express yourself in the chat.
Shared streaming is not limited in time, so you can watch Netflix together online for hours, even if it means 10 Tiger King episodes in a row (real-life example here). Netflix Party syncs the movie or TV show you're watching in HD quality, ensuring you all share the same Netflix moments and can discuss them on the spot. There's no restriction as to how many people can watch Netflix at once with the Netflix Party Chrome extension. Some sources mention a host can invite to 5 million people — so you don't really need to worry about this.
How to watch Netflix together with Netflix Party
It will take you a few seconds to start the party, which is a huge benefit of quarantine entertainment — let's just admit it. Joining with an invite link is even easier. Let us guide you through the quick setup process.
Here's how to host Netflix Party on Mac:
Go to the Chrome Web Store and download Netflix Party Chrome extension
Access Netflix in Chrome
Find the show or movie you want to watch and hit Play
Click on the red NP button next to the address bar
Check "Only I have control" if you want to be the one managing playback. Otherwise, every invitee will have permission to rewind and fast forward
Hit "Start the party"
Copy the URL and share it with friends.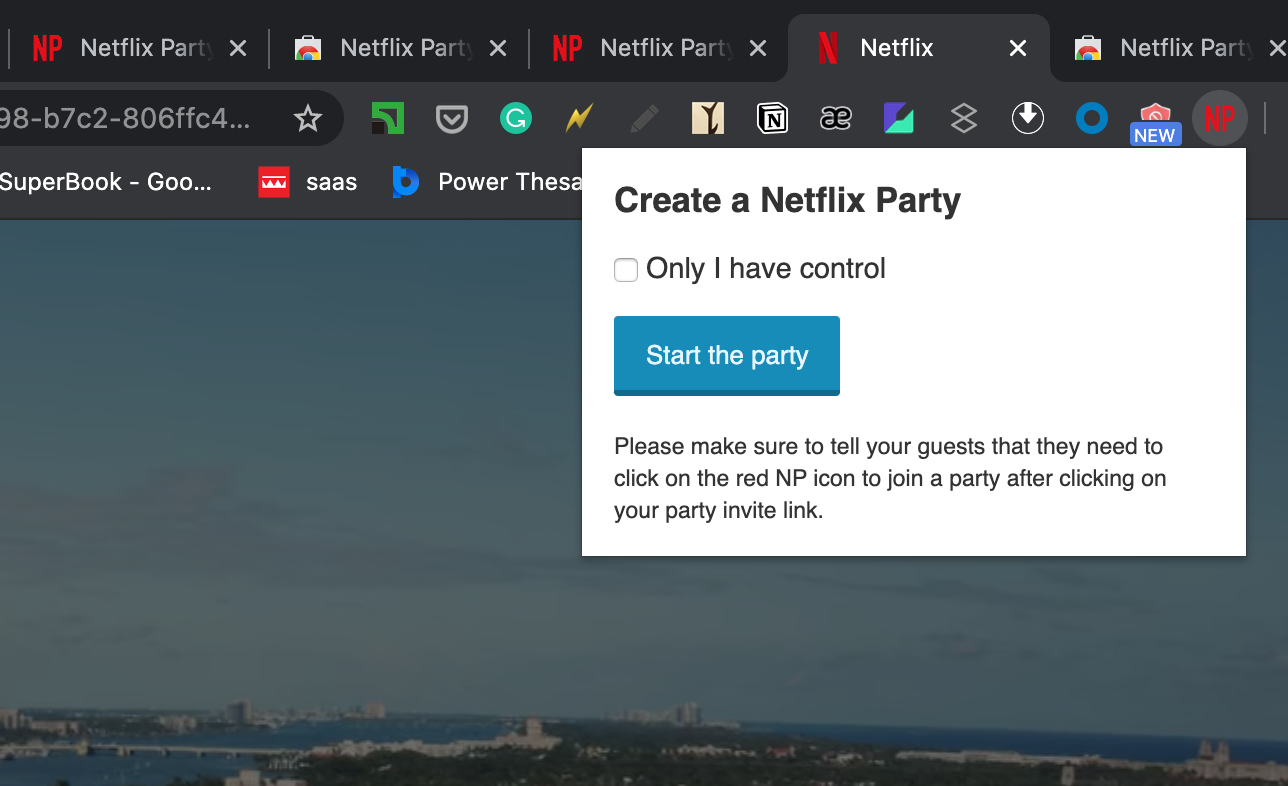 To join Netflix Party:
Go to the Chrome Web Store and download Netflix Party extension
Click your invite URL
Click on the red NP button next to the address bar and join the party
Pick your user icon and name if you're joining for the first time — this will help your friends recognize you in the chat
Get ready to binge-watch it all.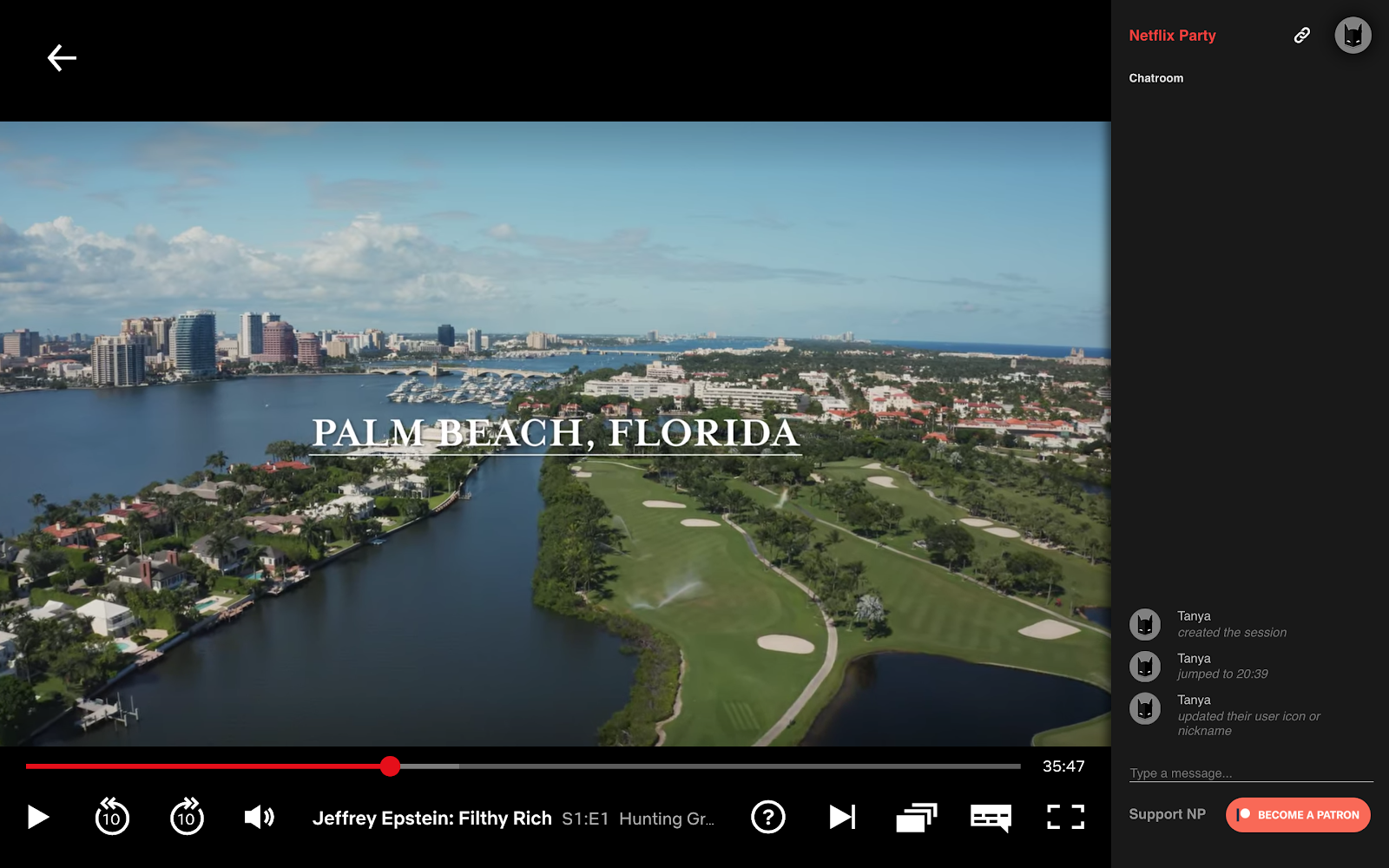 Netflix Party not working: Quick fixes
Before you take all your frustration to Reddit, check these three easy DIY fixes:
Don't panic over the grey button. There's one slightly confusing thing about Netflix Party. The NP button won't be active until you start streaming. This means your friends can't join you while you're scrolling through the dashboard or watching previews. You should actually hit Play so that the NP button changes from grey to red.

Restart Chrome. Quit all active Chrome tabs and windows, and then open it again. The trick is rather a no-brainer but since many users report it's been helpful, we recommend you try it too.

Adjust extension settings. Click on the NP button > Manage Extensions. On the Settings page, toggle "Allow access to file URLs." Go back to Netflix and give it another try. The Netflix Party extension should be working now.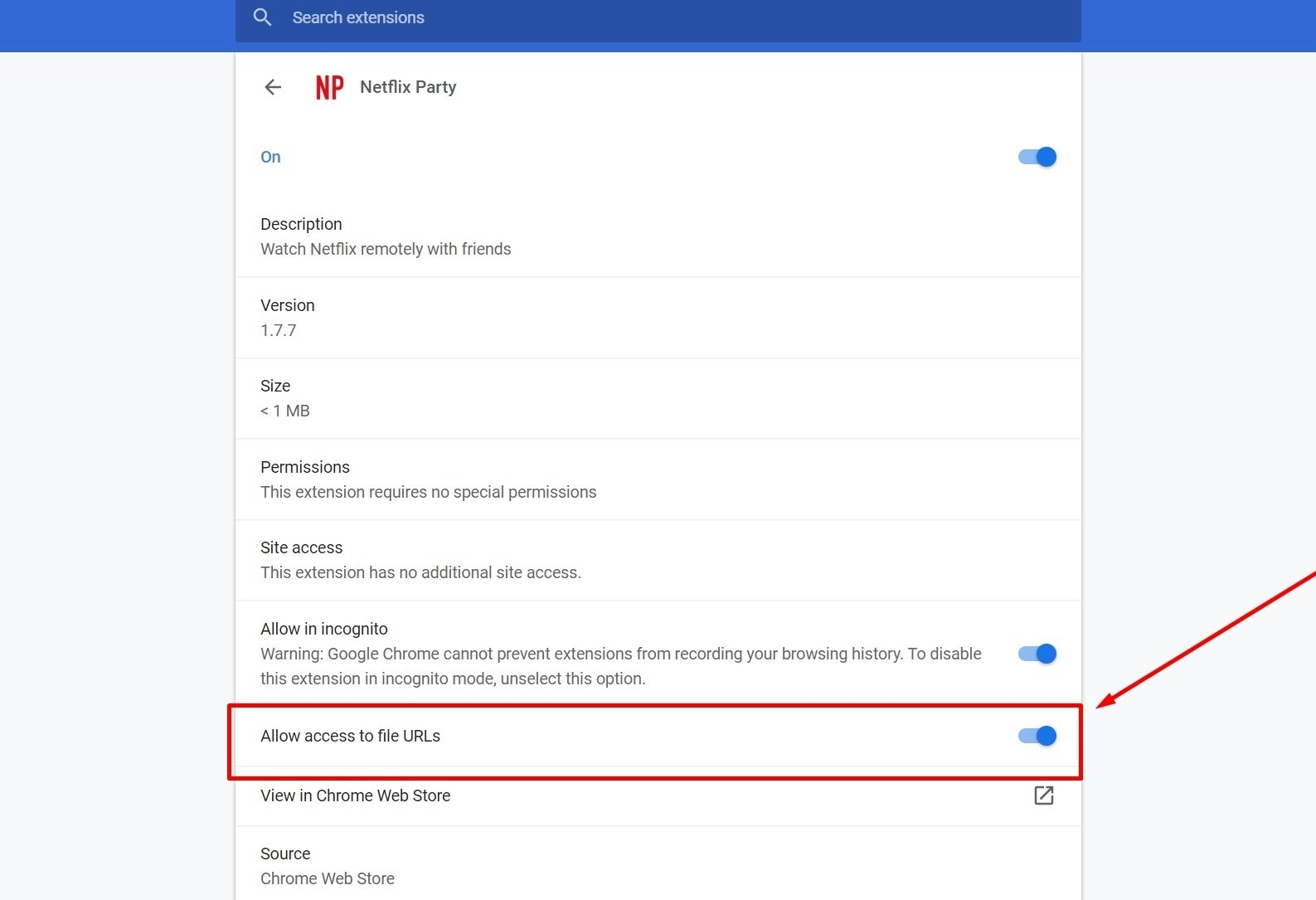 Is Netflix Party safe?
Just as Joey doesn't like sharing food, people don't like sharing their personal info. Netflix Party is a Chrome extension, which makes it look bad by default. Since Chrome add-ons are often the means to exploit malicious code, many people are having second thoughts about whether it's safe to use Netflix Party. The short answer is we don't know. But there are a few things you can do to stay on the safe side.
First of all, you should note that Netflix Party is a free third-party add-on for Google Chrome, and it's not been developed by Netflix. That's right, Netflix will take no blame for it. So before installing the NP extension, we recommend you check their Privacy Policy here. Here are the key insights:
Ask your friends to not share the link anywhere public. While there's no password protection, anyone with the link could join your Netflix Party.
Set parental controls for kids. In their Privacy Policy, Netflix Party states the users should be 13 or older. So make sure you've enabled parental controls if you have a younger kid with access to Netflix.
Put up with the tracking. Bitter truth: Netflix Party uses trackers that can analyze your browsing behavior. The service doesn't abide by the popular "Do Not Track" feature, so there's no way you can disable the tracking. Not a big problem if you're ok with targeted ads, though.
Are there Netflix Party alternatives?
Yes, there are a few similar services you can use for Netflix binge-watching together. And not only Netflix! For instance, you can get Metastream and live chat with friends while watching Netflix, Hulu, YouTube, Twitch, and more. The process is pretty much the same: Download the browser extension for Chrome or Firefox, host a party, and invite your friends by sharing a link. Once you start streaming, the video and a dedicated chat will appear in a separate window. Again, it's a third-party add-on, not associated with any of the streaming platforms.
If you want a native solution, check out Hulu. The service announced they are going to be the first to launch a native Watch Party feature. It covers a group chat and shared playback controlled by all invitees. Anyone with an ad-free Hulu membership should be able to use the feature by now.
Boost streaming quality with WiFi Explorer
Do you know who's the most vicious party pooper? It's WiFi. Stable streaming quality is one of the vital conditions for you to watch Netflix together — and actually enjoy it. Make sure you prepare well by installing a reliable network analyzer on your Mac. Ladies and gents, meet WiFi Explorer. The app works as a smart network analyzer that controls WiFi while you stay focused on your Netflix chats.
WiFi Explorer does two important things. First, it scans your network environment and figures out the best signal in your area. You can view detailed insights on the state of your network connection to make sure it's good enough for the movie night. Second, the app helps you troubleshoot network problems — in case of an emergency. This is brilliant because you can fix WiFi without any professional skills, using WiFi Explorer's toolkit. Netflix Party life-saver.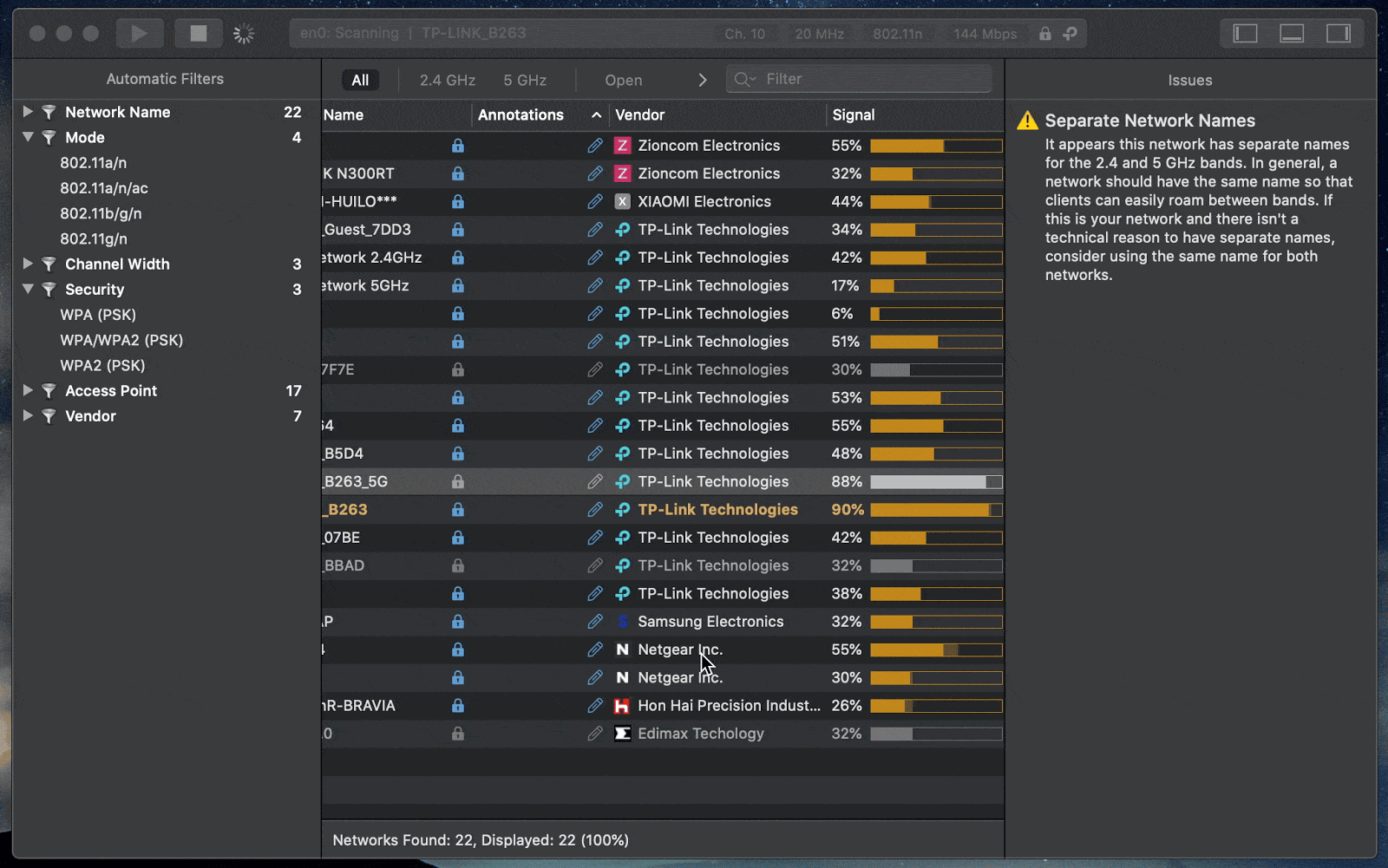 Watch on a big screen, separately but together
Think about what your ideal Netflix watching party would look like if all your friends showed up at your house. Number one: huge screen; number two: popcorn. Not necessarily in that order. Guess what, you can nail this real-life experience with a quick popcorn delivery and JustStream. JustStream is an all-mighty video streaming app for Mac. Popcorn, well, you know what popcorn is.
Unlike Apple's native AirPlay, JustStream takes away device limitations by letting you mirror movies from Mac to Chromecast, Apple TV, Smart TV, and any other DLNA device. As long as your devices are connected to the same WiFi network, it will work magically. Here's how to watch movies together long-distance, streaming from Mac to a large screen:
Pick a movie for your Netflix night
Launch JustStream and check your mirroring options in the menu bar
Pick the device to stream to by clicking on the arrow next to the AirPlay button
Customize playlist settings or add subtitles if needed — Netflix normally covers subtitles in a few different languages.
Hit "Start Streaming."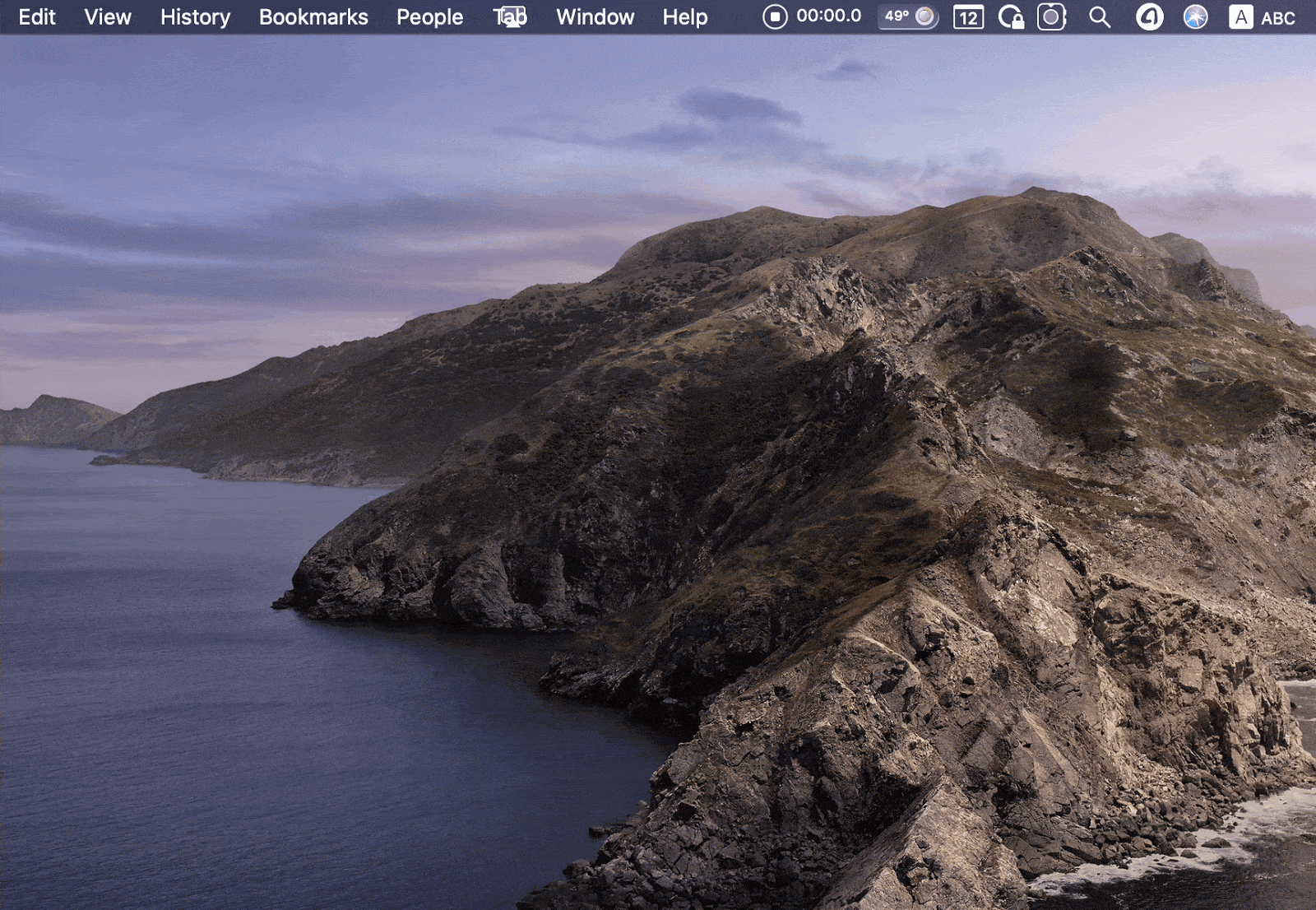 Used together, WiFi Explorer and JustStream make a great Netflix Party safeguard. The only thing missing here is cheese popcorn, really. Now the good news: You can totally use them together plus 180+ other top-notch Mac utilities on Setapp. It's free for 7 days, which gives you enough time to throw a spectacular Netflix party.