The 10 Best Shows on Netflix Right Now
Netflix is wildly popular, and for good reason. The streaming service has a ton of older shows and original content spanning just about every genre.
That popularity and deep catalog means finding the best Netflix shows can be difficult. Here, we'll walk you through some of the top Netflix shows you can steam right now, at least according to Netflix's own rankings.
Best Shows on Netflix
Finding the best series on Netflix – or even shows to watch on Netflix – can be difficult. Here's a roundup of the top ten shows and movies available on Netflix right now, according to Netflix's own rankings.
1. Space Force

Starring Steve Carrel and John Malkovich, this comedy takes a hilarious look at something real: the United States government's creation of the "Space Force," which is tasked with intergalactic protection. The duo are tasked with getting the newly created branch of military off the ground. Literally.
1 season
⭐⭐⭐⭐⭐
2. Jeffrey Epstein: Filthy Rich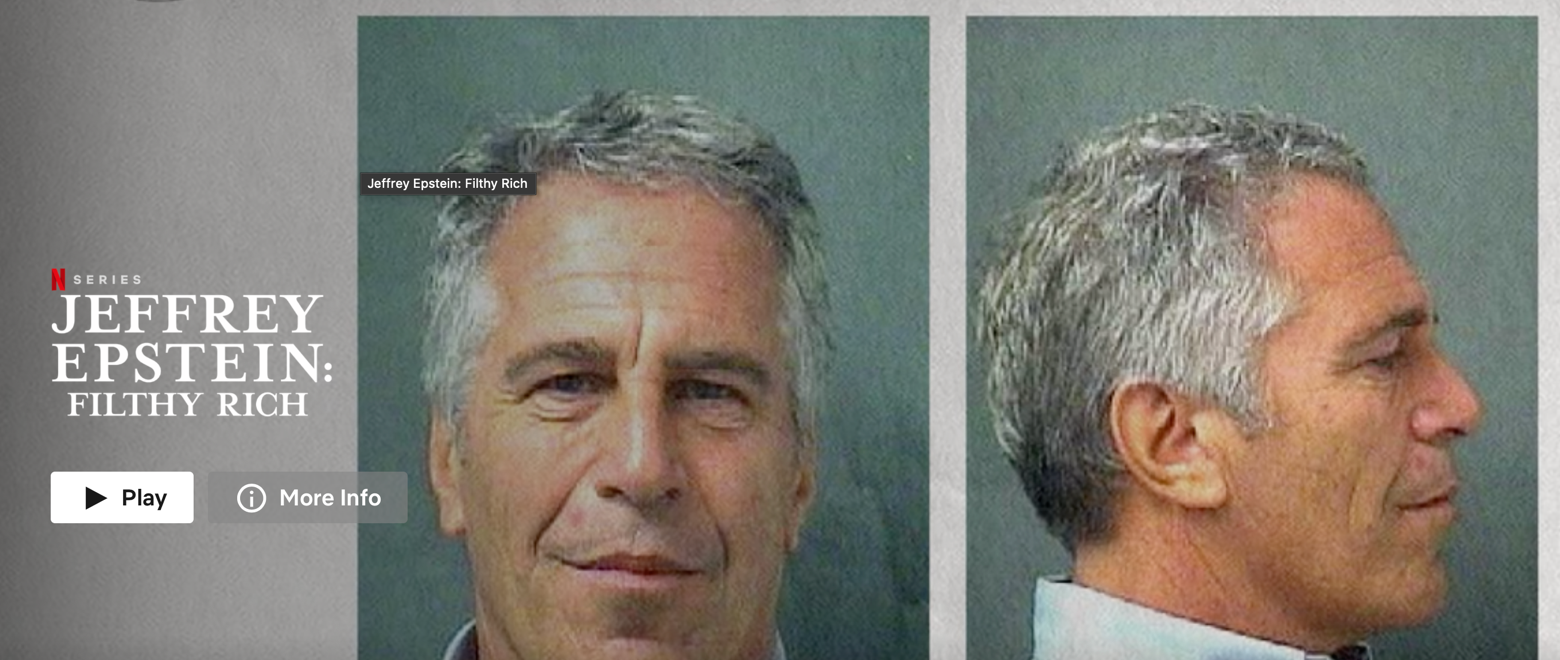 A documentary as only Netflix can do it. Survivors of Jeffrey Epstein's heinous crimes tell their stories, detailing how one man and his assistant used power and money to cover up years of abuse.
Limited Series
⭐⭐⭐⭐⭐
3. Uncut Gems

Adam Sandler stars in this gritty drama about a New York City jeweler besieged by angry customers, furious debt collectors, and other underworld personalities as he risks it all just to keep his shop open.
Movie; 2hr, 14min
Rotten Tomatoes Score: 92 percent
4. Sweet Magnolias

In the small southern town of Serenity, lifelong friends Dana Sue, Helen, and Maddie lean on one another through life changes like divorce and new careers.
1 season
⭐⭐⭐⭐
5. Avatar: The Last Airbender
Aang is awoken from a long hibernation by siblings Sokka and Katara. Aang then learns he's an Avatar with air bending powers strong enough to defeat the evil Fire Nation.
3 seasons
⭐⭐⭐⭐⭐
When it comes to watching movies and shows on the go, chances are you're using a mobile hotspot to stream. Whether it be a proper hotspot from your provider, or tethering to your phone, hotspots are a popular way to stream movies as well as the best tv shows on Netflix.
But streaming comes with a huge downside: data consumption. If you've bought a hotspot, you have a data plan associated with it. If you're tethering to your phone, you're draining from your phone plan's data limits. Even if there are no limits, every major cellular provider throttles users if they use a certain amount of data monthly – and streaming when throttled is next to impossible.
Note: You also may want to watch Netflix on your Mac, since it has the biggest screen when you're commuting or traveling. This means you have to tether your Mac to a phone or hotspot. And the Mac has a lot of various services that can absorb tons of data beyond streaming. It seems hopeless, but it's not.
TripMode solves all these problems with ease. It lives in your Mac menu bar, and allows you granular control over which apps work while tethering. You can easily temper data-hogs like Slack or gaming services that enjoy limitless data when you're on your home WiFi network.
It also allows you to set limits for each hotspot connection. As an example: if you and your partner both had iPhones with 10gb limits on your data plans, and you were going on a long trip, you could set limits in this app for each device when used as a hotspot. For example, you could easily set a limit of 2gb per phone/hotspot, which prevents either of you from using up your data plan for the month!
The app also lets you to set up notifications for each hotspot, which alerts you if you're close to hitting your desired data consumption limit.
TripMode is great for individuals or couples, but it's extremely useful for families as well. Kids who like to stream content from a Mac just don't think about data caps or spending extra for more data on a plan. It helps parents manage all for them.
6. Dead to Me

After Jen's husband dies, she finds solace with new friend Judy from a therapy group both attend. As the two grow closer, Jen begins to understand Judy has a complicated past she's hiding from, which unravels a lot more drama and comedy than Jen was expecting.
2 seasons
⭐⭐⭐⭐
7. Just Go With It

Danny is dating a much younger woman, and tells her he's a divorced family man. To cover up his odd lie, he recruits his employee and her kids to act as his family.
Movie: 1hr, 56min
Rotten Tomatoes Score: 19 percent
8. Riverdale

This modern-day take on the decades-old Archie comic strip has Archie and his friends dealing with things the wholesome comic strip never would have. Sex, murder, romance, and school are all broached in this drama.
4 seasons
⭐⭐⭐⭐
9. The Flash

On waking from a coma, forensics expert Barry Allen finds he has an incredible new superpower. As he races through the city at lightning-fast speeds, the fastest man alive challenges forces threatening to destroy his city.
6 seasons
⭐⭐⭐⭐
10. History 101

Using real archival footage and sharp infographics, Netflix tells the story of events, products, and movements through the lens of hindsight. This documentary takes a look at just about every major facet of life.
1 seasons
⭐⭐⭐⭐
Another popular workaround for watching the best Netflix series or movies is downloading them. Many people go to great lengths to download Netflix shows to their mobile devices, assuming they will want to watch those shows when they're traveling.
Note: But as we mentioned before, the allure of the Mac's large screen is hard to ignore. But after downloading your content to an iPhone or iPad, how do you watch it on the Mac?

AnyTrans is a great solution! Picking up where Apple's iTunes left off, it allows you to easily sync data from your iPhone to a Mac. The app is designed to make backups easy, and local, to help you avoid iCloud usage. Apple only allows 5GB free iCloud storage, and most of that is occupied by backups!
With AnyTrans, you can quickly and easily migrate files and photos without using iCloud, which makes it a really handy tool for downloaded media, like Netflix movies or shows. Once you download a series, show, or movie, simply back your data up to a Mac using this cool app.
The app also has a media downloader. Though Netflix has it blocked, it's a great way to download content from YouTube, Vimeo, and dozens of other sites!
Conclusion
At this point, Netflix is almost a must-have service. It has a ton of great content, and routinely catches the attention of the world with shows like Tiger King and Making a Murderer.
It also flies directly in the face of something that is must-have: a data plan for your mobile devices. Oddly enough, two of the things most of us find useful and/or necessary are juxtaposed. You can't stream Netflix without using your own data if you're tethering, even if you do so at a lower resolution.
But there are two apps that can help. We really like TripMode as it allows you to granularly control how much data you use. We also like that it allows you to focus on watching shows by throttling other services. If you're not distracted by emails or messages popping up on your Mac, you can simply watch your show or movie without using more data than is necessary.
AnyTrans is a great way to manage your data natively, downloaded videos or not. Many prefer the old iTunes method for updates and data backups, and the mentioned app is the best existing service to accomplish it. It's a great idea if you want to use an older device as a dedicated hotspot, too. You can backup the device, restore it to factory settings, and add it to a cellular plan as a secondary device just for streaming when you're on the go!
Both AnyTrans and TripMode are available for free via a seven day trial of Setapp, the world's best suite of productivity apps for your Mac. With Setapp, you'll have unfettered access to its full library with dozens of incredible native Mac apps spanning just about every use-case imaginable.
When your week-long trial period is over, Setapp is only $9.99 per month. If you want to pre-pay for a full year's access, Setapp's price immediately drops ten percent to $8.99 per month. For those with multiple Macs, Setapp's $19.99 per month family plan allows unlimited access to the full suite of apps for only $19.99 per month, which is good for up to four Macs.
Whichever plan is right for you, we're sure Setapp has everything you need. Give it a try today!