HBO Go vs. HBO Now vs. HBO Max: The Main Differences Explained
HBO began life as a premium cable network. An add-on to an existing cable plan, HBO promised viewers the chance to avoid movie rental stores like Blockbuster (remember Blockbuster?!) and watch movies without ever leaving home. It was an early look at what would eventually become the streaming media model Netflix, Hulu, and even HBO now cling to.
The network turned streaming service hasn't done itself any favors along the way. It currently has three services – HBO Go, HBO Now, and HBO Max – and recently announced one of them would be going away soon. It's all very confusing for users.
But that's why we're here! In this article, we'll explain the difference between HBO Now vs HBO Go, HBO Max vs HBO Now, HBO Max vs HBO Go, and HBO Go vs HBO Max. As you can see, there's a lot to unpack. Let's go!
HBO Go vs. HBO Now vs. HBO Max: Main Features
Here is what each service is, and what they offer:
HBO Go: First things first: HBO Go is going away. HBO's announcement it was getting rid of HBO Go was a welcome one. It was the earliest stab at HBO's streaming efforts, originally little more than a way to watch HBO shows without worrying about when shows were broadcast. It was on-demand, but limited to what HBO broadcast, and only kept shows around for a limited time (sometimes a week, sometimes a month – you never knew).
Eventually, HBO Go widened its lens and became more an on-demand streaming service like Netflix. It added older shows HBO was no longer airing, and kept most shows around indefinitely. It required an HBO subscription via a cable provider to view, which was also relaxed. Then came HBO Now.
HBO Now: The (now literal) successor to HBO Go, HBO Now eliminated the need for a cable subscription to HBO. It also ushered in an HBO free trial, which was not available via cable providers without a special promotional deal.
If you've ever wondered 'what is the difference between HBO Go and HBO Now,' don't feel bad. The difference between HBO Go and HBO Now was never clear. When HBO Now was launched, it was a lot like HBO Go – except you didn't need a cable subscription at all, though a cable subscription did grant you access to the app . It had the same content, features, and streaming capabilities.
The similarities brought on confusion by users, which is why HBO decided to shutter HBO Go at the end of July 2020. It also plans to rebrand HBO Now as simply HBO.
HBO Max: HBO Now subscribers saw their app turn purple recently, as the HBO Max service was gifted to them. This was available for those who subscribed via the app; anyone with a cable subscription to HBO which granted them access to HBO Now may still have HBO Now on their screens.
HBO Max adds original content, as well as added media from the Warner Bros. media library.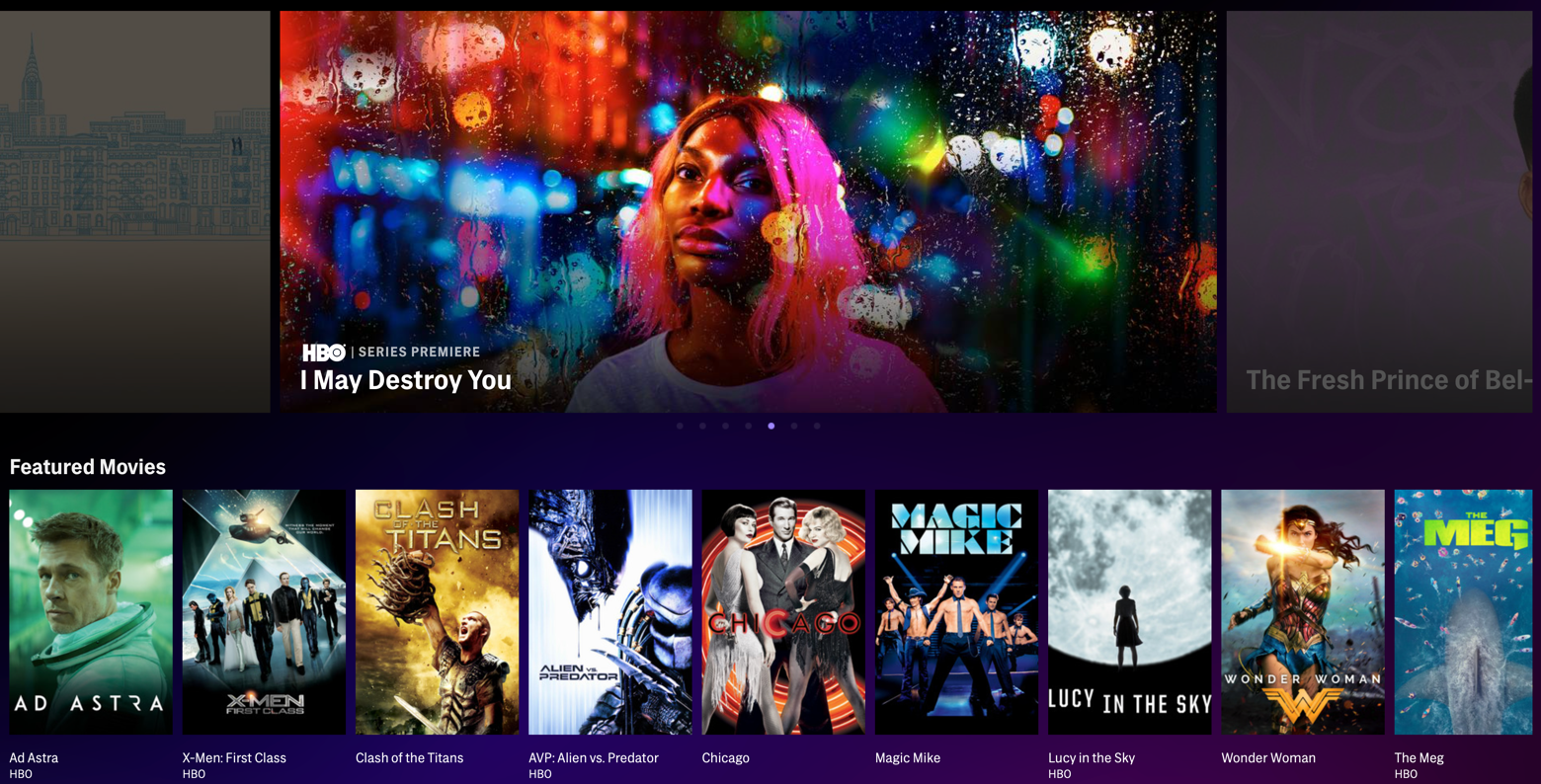 HBO Go vs. HBO Now vs. HBO Max: Price
As HBO Go is on its way out, the question 'how much is HBO go' is irrelevant.
How much is HBO Now
HBO Now has a seven day trial period. Thereafter, it's $14.99 per month.
How much is HBO Max
Just like HBO Now, HBO Max has a week long trial, then it's $14.99 per month.
The smart subscription is HBO Max. You get everything HBO Now offers – which has everything HBO Go ever did – as well as original content and a much larger media library.
We also know HBO Max won't be your only subscription. Between Netflix, Hulu, HBO Max, streaming music, and audiobook services – it all starts to add up quickly! It's one of the reasons we suggest an app like MoneyWiz.
MoneyWiz helps you track all of your expenses, which is really handy as subscriptions start to add up. Chances are, you just pay your monthly credit card bills and forget about what's contributing to your balance. MoneyWiz lets you import statements or link to online banking, and view all transactions across your cards and bank accounts in one place.
It's a great way to quickly take a look at your statements and spending, which may get you thinking about which services you do (and don't) need. We all forget about subscriptions from time to time; MoneyWiz reminds you what you're spending money on.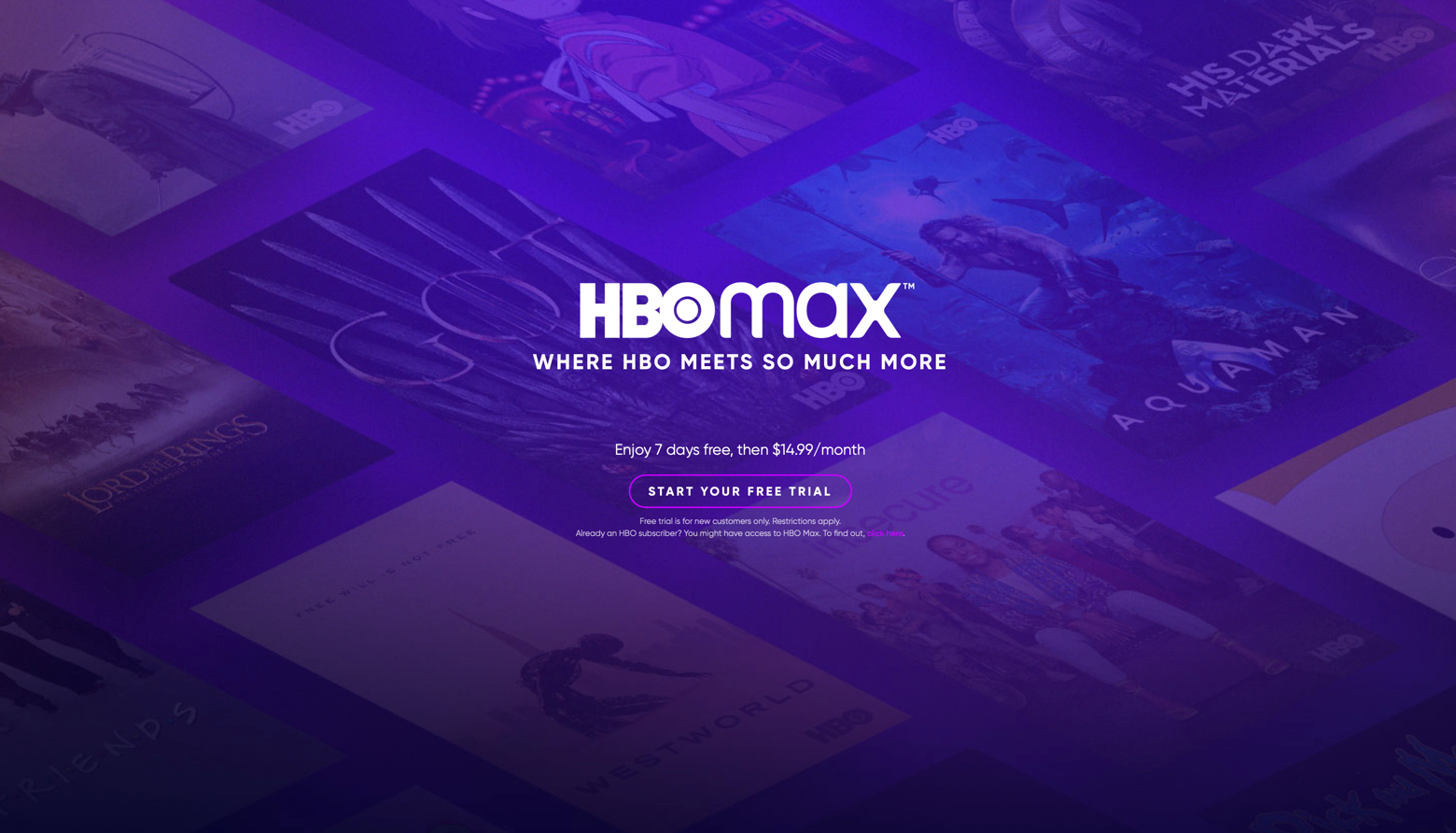 HBO Go vs. HBO Now vs. HBO Max: Supported Devices
Again, as HBO Go is on its way out, there's no reason to call it out specifically, here. That said, it supports all the same platforms and devices as HBO Now:
Amazon Fire TV
Android TV
Apple TV
Chromecast
Roku
Samsung Smart TVs
PlayStation 4
Xbox One
Android phones and tablets
iPad
iPhone
Fire Tablets
Web browser (HBONow.com)
HBO Max supports the following platforms and devices:
Android phones and tablets (with Android OS 5+)
Android TV (OS 5+)
Apple TV (4th gen and later)
Chromebooks
Chromecast
iPhone, iPad, and iPod touch (with iOS 12.2+)
PC and Mac computers
PlayStation 4
Samsung TV (2016+)
Xbox One
You can get HBO Max and HBO Go on the App Store, but keep in mind HBO Go will eventually vanish. If you search for HBO Now, you'll get HBO Max because as we said earlier, HBO just sorta changed it over without warning.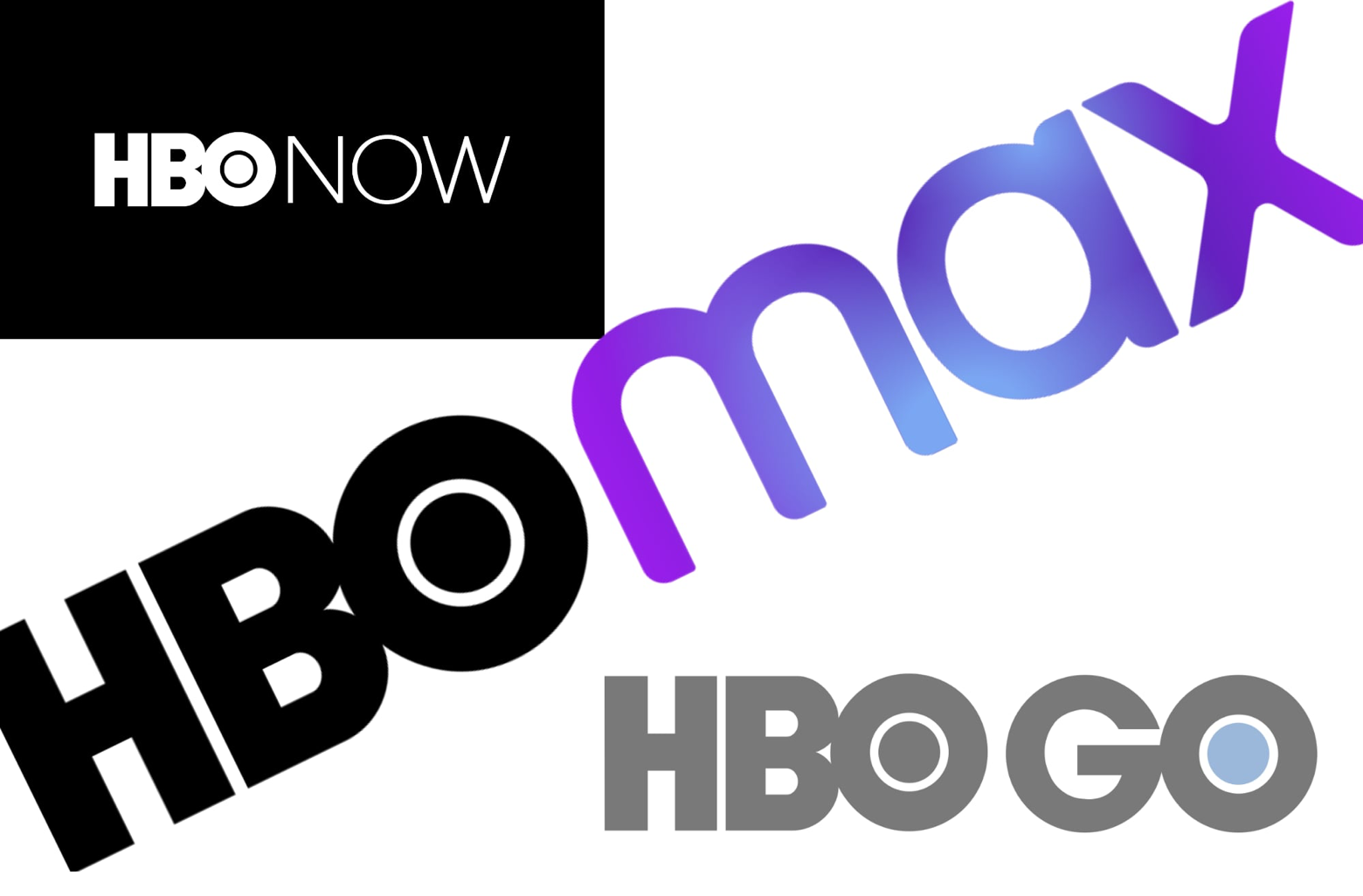 HBO Go vs. HBO Now vs. HBO Max: Shows and Movies
HBO Now and HBO Max both have the same HBO content, including popular shows like Game of Thrones, Last Week Tonight, Euphoria, and Watchmen.
HBO Max has a much larger library. In addition to all the HBO content you would get via HBO Now, HBO Max offers original shows like Craftopia, On the Record, Love Life, and Legendary. Warner Media content such as Rick and Morty, Pretty Little Liars, Friends, and the full Harry Potter series. It has the full catalog from networks and studios like Warner Bros., New Line Cinema, TBS, Studio Ghibli, TNT, Cartoon Network, CNN, New Line Cinema, The CW, Crunchyroll, and Adult Swim.
That's a lot of streaming! You'll need a good WiFi connection. We suggest WiFi Explorer, an app that makes it really easy to identify which WiFi networks you have available to you, and discern which have the best signals for streaming. In addition to the normal download and upload metrics, WiFi Explorer tells you which networks have the best signal to noise ratio, an important factor to consider when streaming media.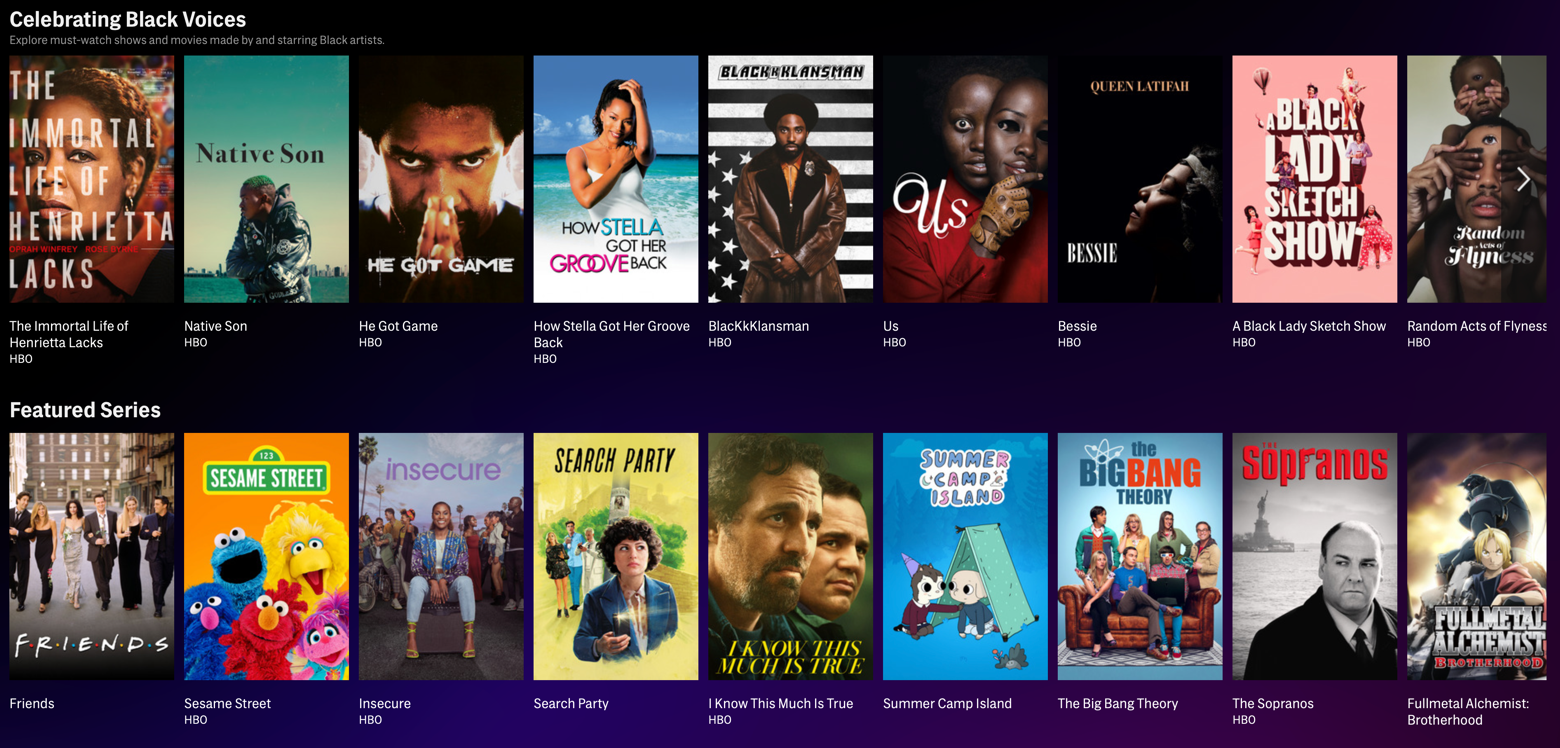 HBO Go vs. HBO Now vs. HBO Max: Streaming and Watching Offline
Mac-centric users don't have the pleasure of a proper HBO Max app, which means they will need to use a web browser to view content. Often, you'll want to watch a show on a TV, but that means spinning up the HBO Max app on your TV and searching for a show all over again. Ugh.
But you can watch all of HBO's streaming services online. HBO Go, HBO Now, and HBO Max all have unique websites. Again, HBO Go will be unavailable at the end of July, and HBO Now is essentially HBO Max at this point, so we'll focus our energy on HBO Max. That said, our advice for streaming and watching offline applies to each website/service.
Instead, try JustStream. The app can broadcast your Mac's screen to any smart device on the same WiFi network, which is great when you just want to stream a show you just found. It also lets you stream downloaded content directly from your Mac to any smart TV or streaming device.
[Want to stream media the easy way? Setapp has tons of apps that make streaming, downloading, and viewing media a pleasure.]
If you want to view media offline, HBO Max allows you to save up to 30 shows or movies for offline viewing at any given time, but there are no options to download content. If you'd rather download HBO Max shows, we suggest Capto. The app lets you record an entire screen or section at up to 60 frames per second, which is great for high definition movies or content on HBO Max.
All you have to do is start watching HBO Max from your browser, and set Capto to record your screen or the media viewer. Once you stop recording, the file is available immediately!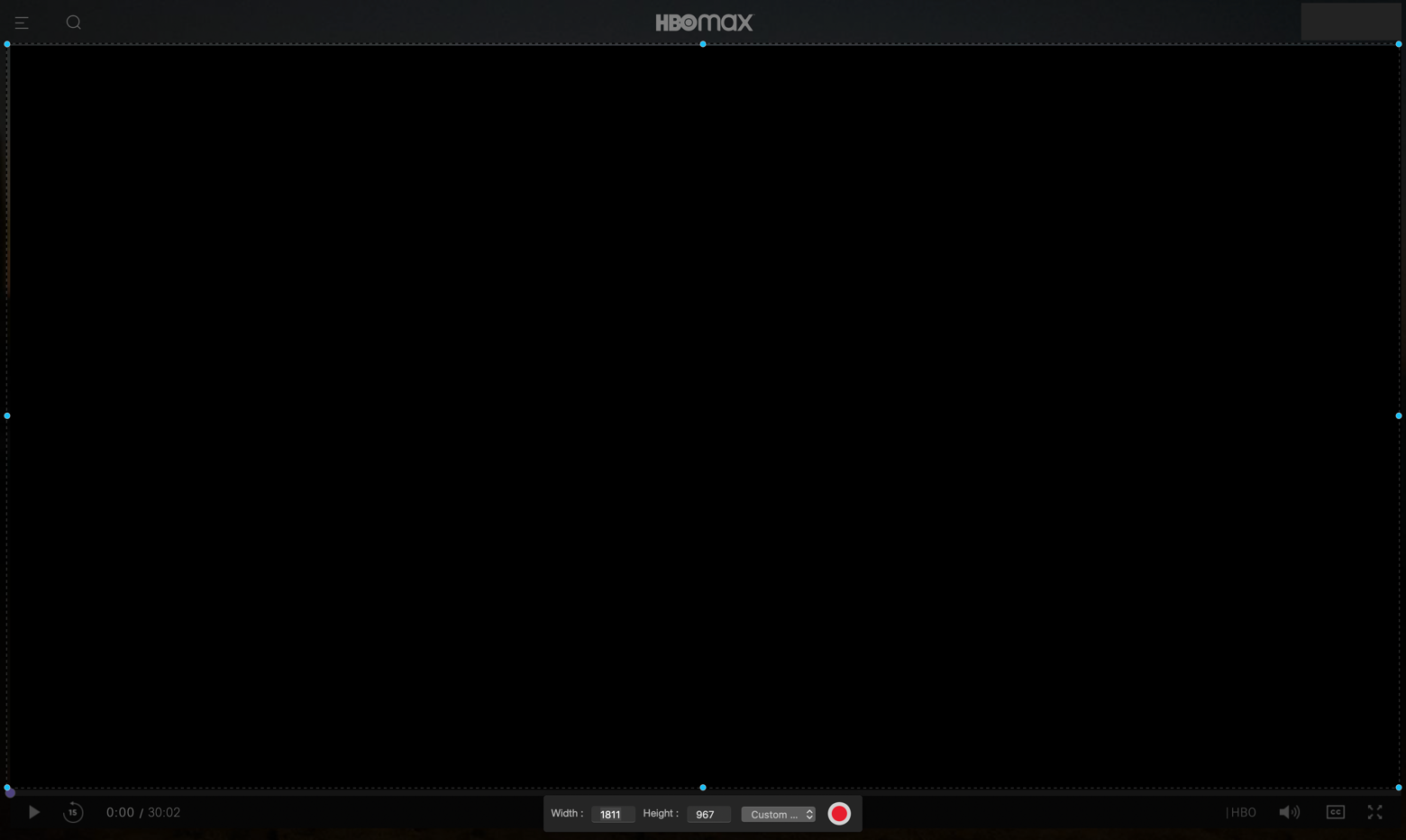 Conclusion
HBO Max is a great addition to your streaming arsenal, but it's imperfect. You can't download shows, and in our testing it's a lot more sensitive to imperfect WiFi signals than other streaming platforms.
This is why we suggest WiFi Explorer, Capto, and JustStream. With these three apps, you can monitor WiFi performance, record a show for viewing later, and cast your screen or shows to any device. It sews up all the issues we have with HBO Max.
Even better: these three apps are available as part of Setapp, the absolute best suite of productivity apps for your Mac. you can check them out for free as part of Setapp's seven day trial, which is only $9.99 per month thereafter for unlimited access to over 180 apps for your Mac!