Apple TV+ App Guide: Dates, Shows, Price, And Other Facts
Long gone are the times when we had to stop at Blockbuster on our way home to rent a movie to watch that night. Or time our dinner to coincide with our favorite show on TV. Or even download a whole season to binge on from The Pirate Bay.
Today, streaming services have made choice so abundant and content delivery so seamless that paying a monthly subscription fee for all this convenience is a no-brainer. Netflix, Amazon Prime Video, and HBO Now are the go-to platforms for nearly all current movie and TV show consumption.
On March 25, 2019, however, during the "It's Showtime!" event, Apple announced that it's about to enter the on-demand video subscription market with its brand new offering — Apple TV Plus.
What Is Apple TV Plus And How Does It Work
Apple TV Plus is an upcoming streaming service that will only be available through the Apple TV+ app. Although Apple hasn't revealed much information about the service since the announcement, there are quite a few facts and tips in existence to be able to construct a more or less complete picture. Let's go.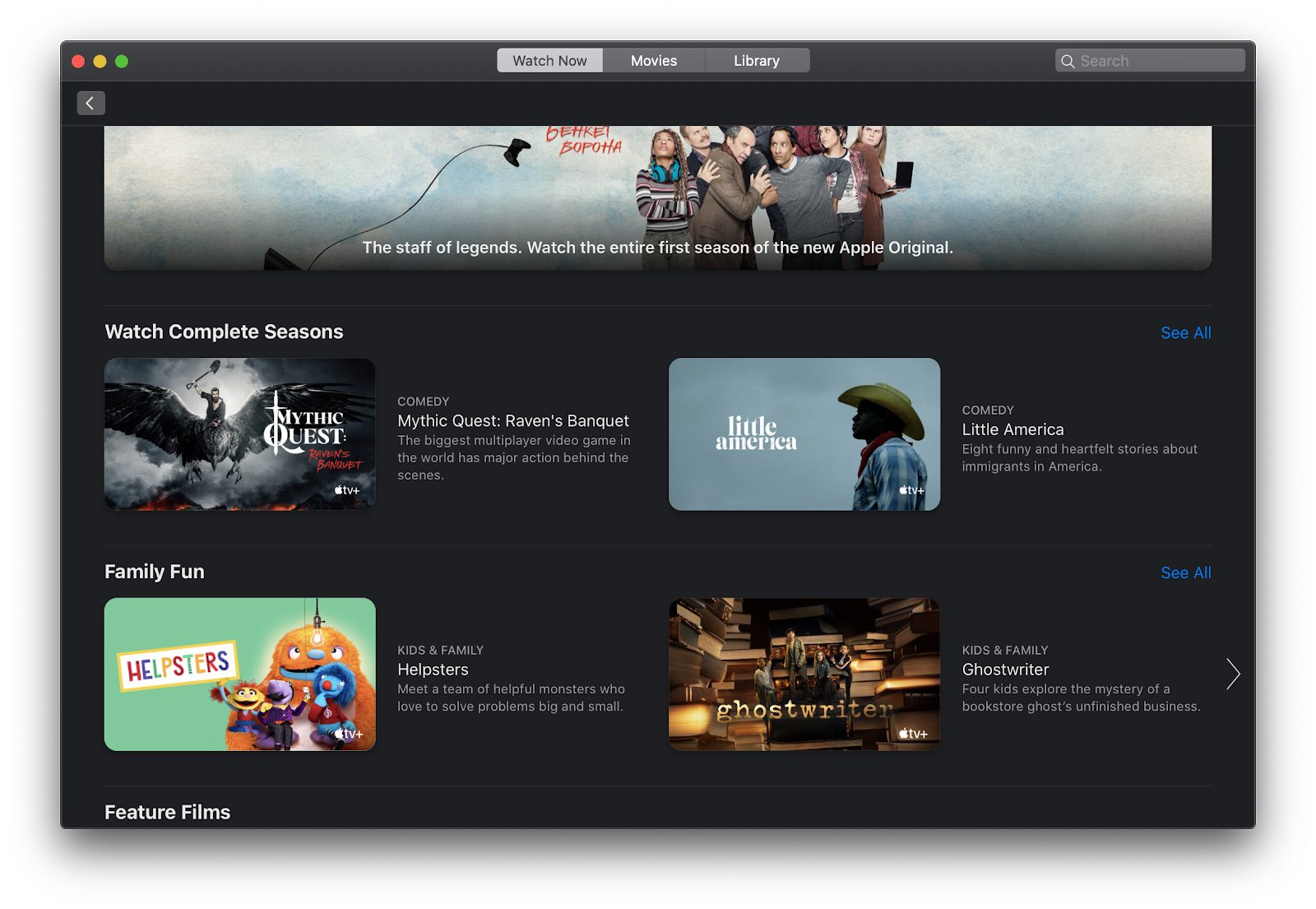 How much does Apple TV Plus cost?
The first question on everyone's mind when they hear about the new Apple service is "How much does it cost?" The correct answer would be, "We don't know." Apple TV Plus price hasn't been disclosed yet and is expected to be announced closer to fall 2019.
What we do know is that to capture significant market share, Apple has to enter the streaming space with a competitive offering, on par with Hulu, Netflix, and HBO — likely in the $10–20 a month range. A big differentiator here for Apple is the ability to include Family Sharing into the service, thus making it available to the whole family (of up to six people) on a single subscription.
Where is Apple TV+ content going to be available?
During the presentation, Apple mentioned that the new service is going to be available exclusively on the Apple TV+ app, which is coming to iPhones, iPads, and Apple TVs late spring, and Macs in fall.
It's likely that all the eligible devices would have to support their latest respective operating systems to run the Apple TV+ app.
Outside the Apple ecosystem, the Apple TV+ app will be additionally supported by a variety of smart platforms, such as Samsung Smart TVs, Amazon Fire TV, Roku, etc.
Will Apple TV Plus have ads?
As the new Apple TV Plus service is nearly 100% going to rely on subscriptions, it's not likely to show any ads. That would go against the premium feel Apple is aiming for and require the company to get into the ad business, which it has been actively avoiding in the last few years.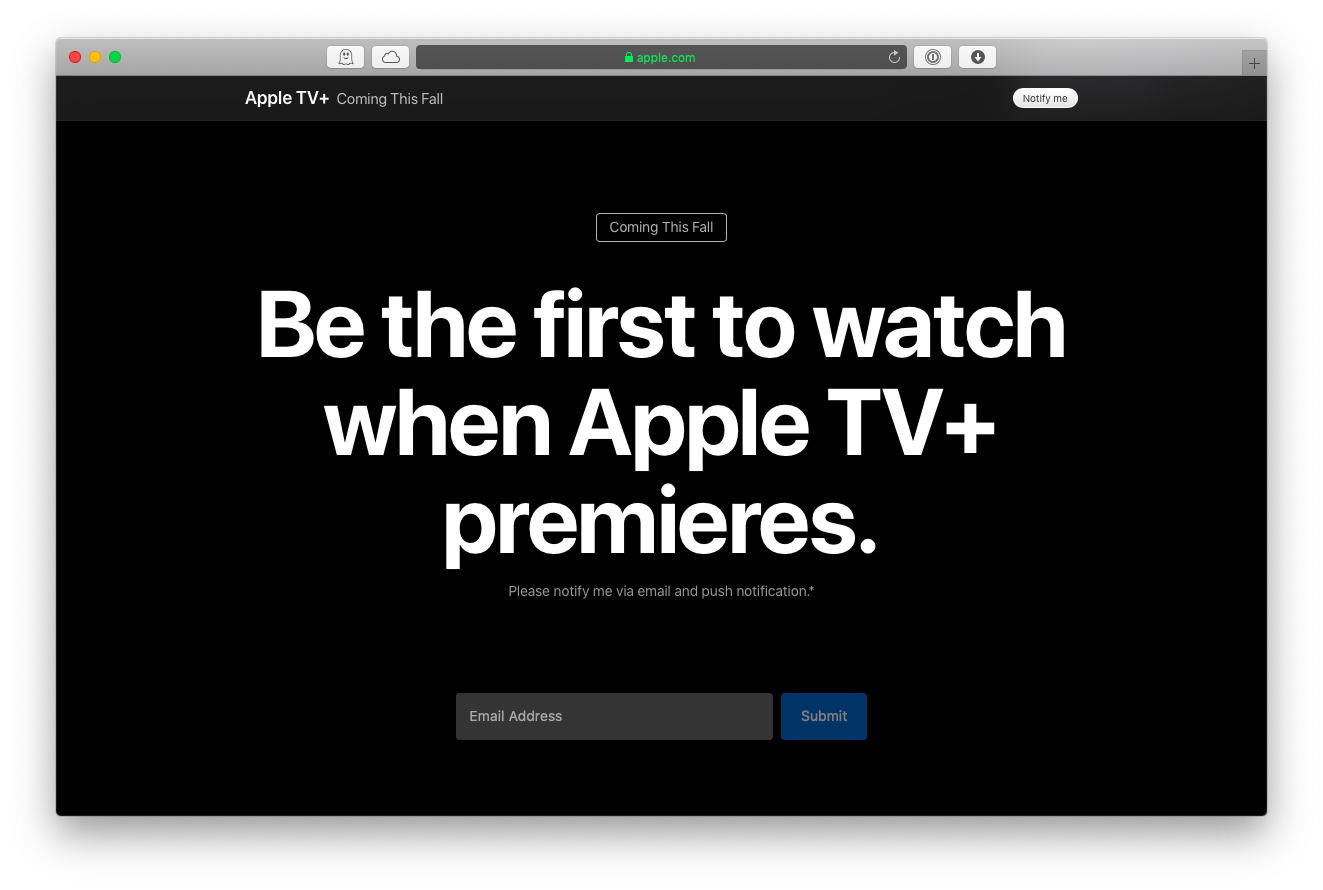 Is there a difference between Apple TV+ and Channels?
Even if you've seen the Apple announcement live, you might still have some questions. For example, what's the difference between Apple TV+ and Channels?
Apple TV+ is a subscription service for all the Apple TV Plus shows (originals and maybe more). Apple TV Plus Channels is a separate option to subscribe to existing content providers like HBO, SHOWTIME, CBS, Smithsonian, etc.
In addition, it seems like the Apple TV+ app is going to continue supporting other streaming services and direct you to third-party apps just as the original Apple TV has been doing.
Will Apple TV Plus replace Netflix?
Without a doubt, the video streaming landscape is shifting fast. While Netflix, Amazon Prime Video, and HBO are dominant today, new powerful entrants such as Apple and Disney will have a major impact on the marketplace and probably movie and TV show industries in general.
However, it's likely that Apple and Netflix can peacefully coexist. Apple will primarily create original Apple TV Plus shows and is not likely to license any existing content (which is already available to rent or buy in iTunes), whereas Netflix produces more and more of its own originals and licenses all the existing content it can get its hands on.
So the competition between Apple TV Plus and Netflix is less content-based and more on the time spent watching particular service and the amount of subscribers.
What's included in the Apple TV Plus subscription?
As we already know, Netflix is not going to join the Apple TV+ app. But its competitors Amazon Prime Video and Hulu are in, as well as over 150 other streaming apps:
Mubi

CBS

Comedy Central

Sundance Now

Smithsonian Plus

SHOWTIME

HBO

PBS Living

History

MTV Hits

and many more
It's likely that Apple will create an easy process to subscribe to all of these. Otherwise, there would be too many logins to manage.
Is Apple making its own Apple TV Plus shows?
Yes. Besides consolidating all possible channels and content producers, Apple is heavily investing in original content, as it yields more control and better margins. Reportedly, the company has spent one billion dollars on production in 2018 and is aiming for two billion this year.
By watching Apple's own promotional videos on its website, we can see who are the most famous filmmakers commissioned by Apple right now:
Steven Spielberg is creating Amazing Stories

Jason Momoa is starring in See

J.J. Abrams is producing Little Voices

Steve Carell, Jennifer Aniston, and Reese Witherspoon are hosting The Morning Show

Oprah

Richard Gere is acting in Bastards

Terry Gilliam is writing Time Bandits

Ed Sheeran is filming Songwriter

Damien Chazelle (La La Land) is working on an untitled drama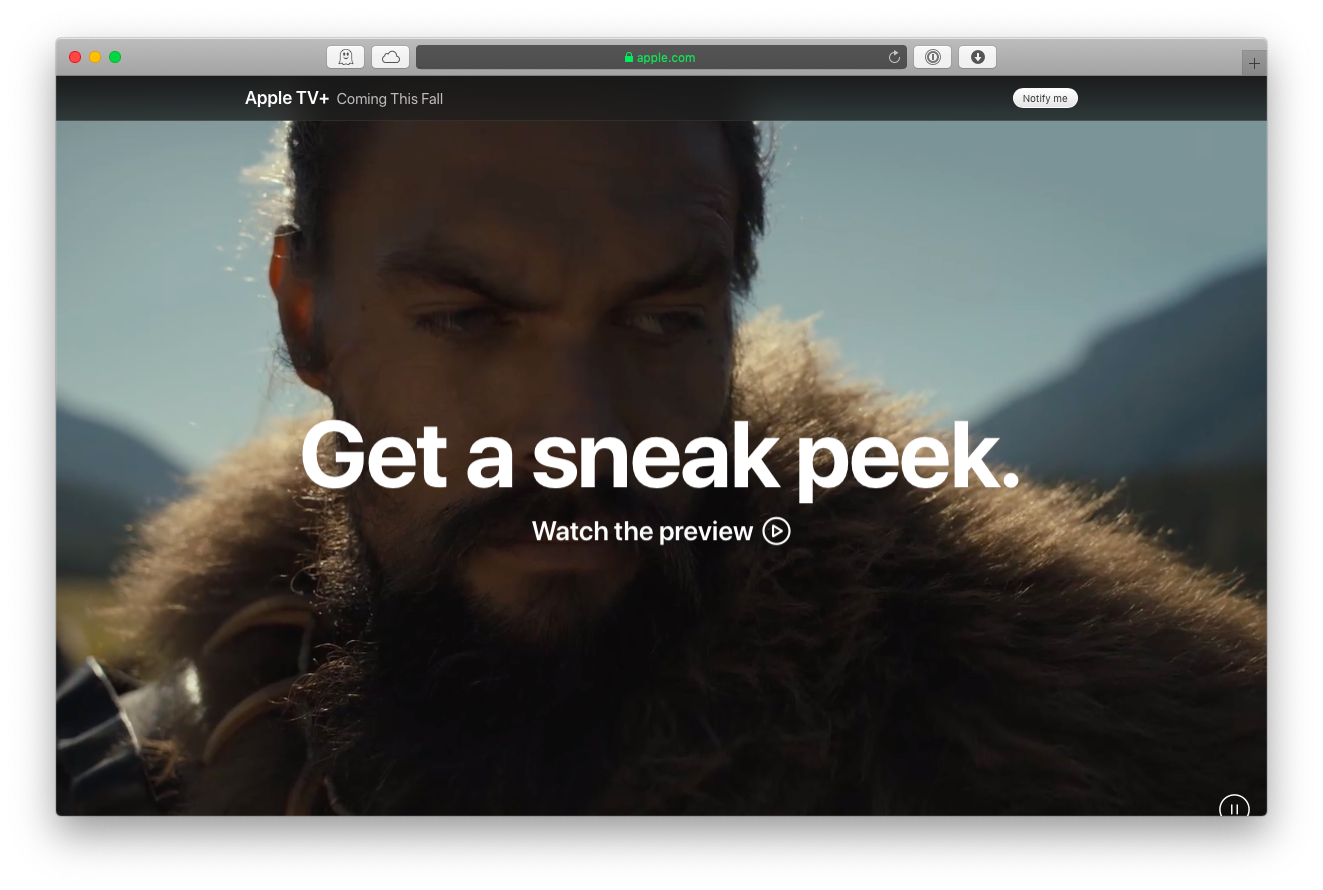 What are Apple TV Plus alternatives right now?
Since Apple TV Plus is not going to be released until fall 2019, we only approximately know how does Apple TV work in its new home. Of course, Apple TV 4K is going to stay and Apple TV remote control will not go away. But other design decisions might surprise us.
So what are our video consumption options before the new Apple TV Plus release date? Of course Netflix, Hulu, and HBO are at the top, as is Amazon Prime Video and maybe even the ever expanding iTunes rental library.
Whatever your choice, it's evident that subscriptions have taken over. The convenience of paying once to access a whole library of movies or music (in the case of Spotify) can't be beaten.
Similarly, more and more people happily subscribe to Setapp, an ever-growing platform with more than 200 Mac apps for all your daily needs.
For example, when it comes to saving videos offline, there's nothing better than Pulltube. The app allows you to download media from anywhere, be it YouTube, Vimeo, or Facebook, and then play it right on the spot. You can also trim videos before downloading, add or remove subtitles, and extract audio.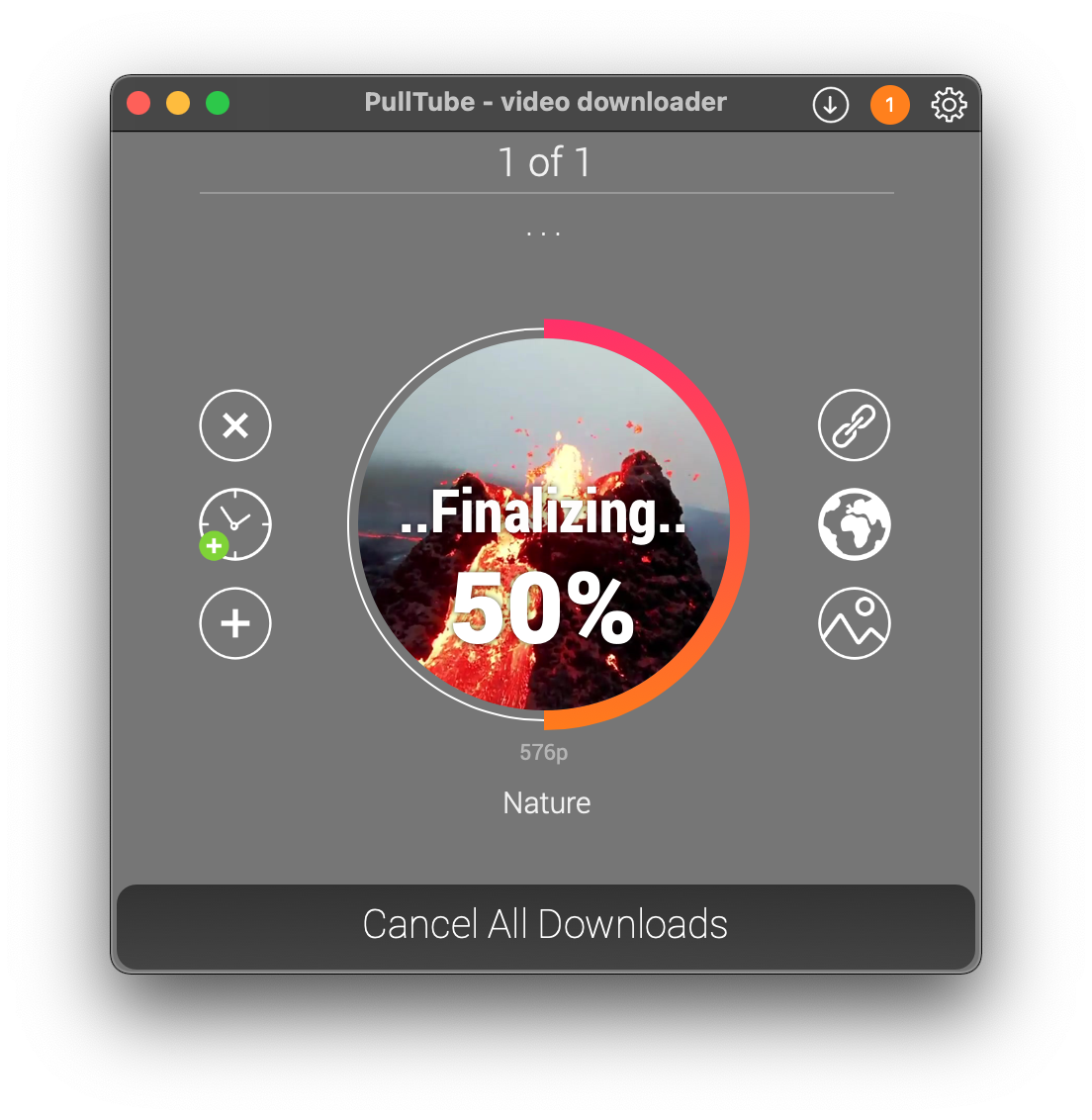 If you're a fan of iTunes, you absolutely need to try iFlicks — your automatic converter and assistant that helps with anything from getting your video library into iTunes-compatible formats to sourcing artwork for movie covers. Must-have for every cinephile.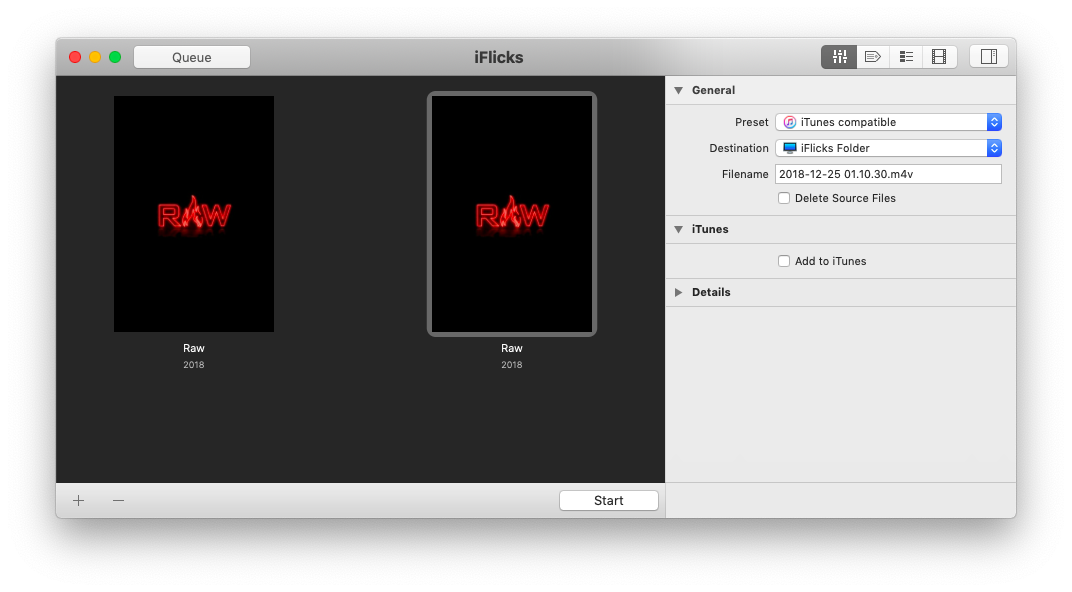 And even if you want nothing to do with iTunes, Setapp has something great for you too. Movie Explorer Pro is your personal straightforward movie catalog. Add DVDs, local video files, and scan barcodes from your physical collection to organize it all in one place. Build a watch-later list and share it with all your friends!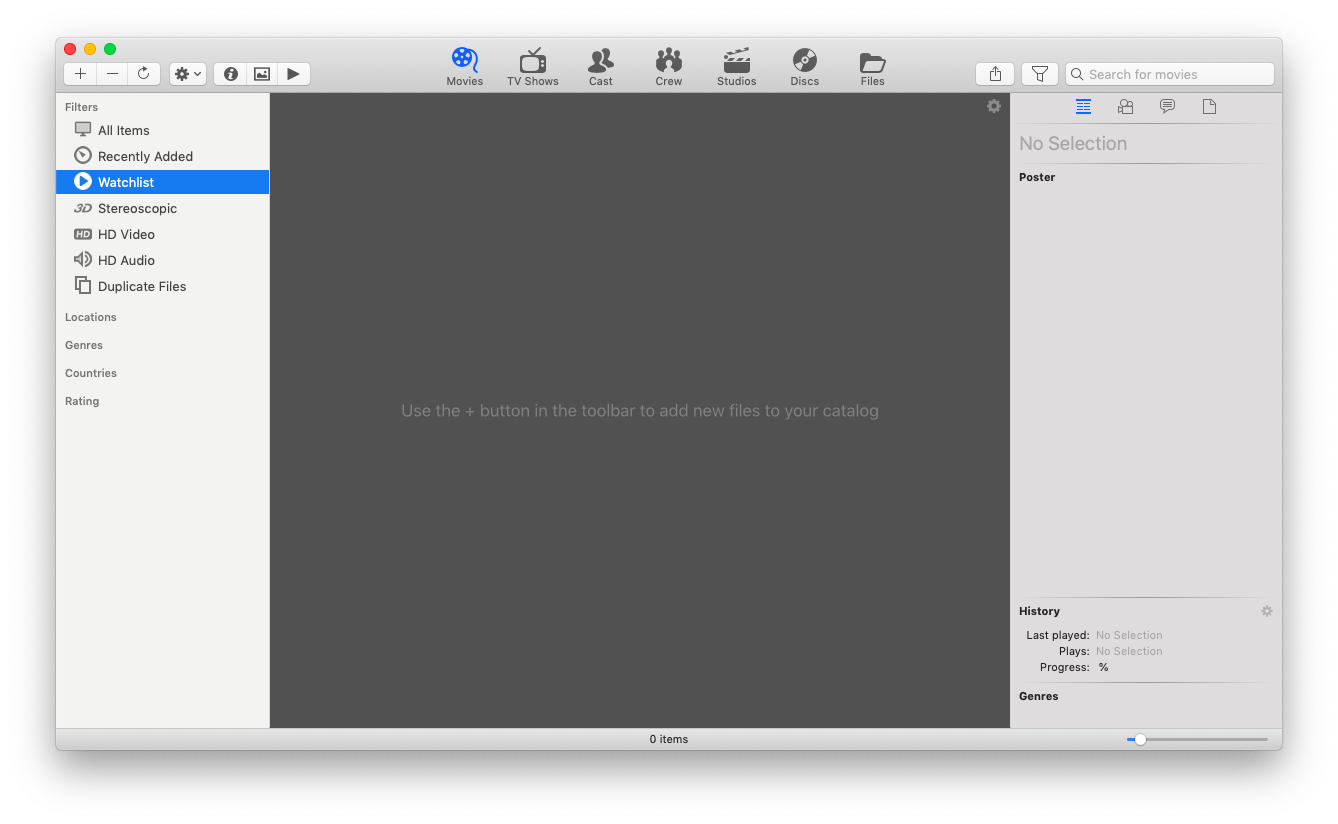 That's only the beginning of the Setapp's Mac app collection. Explore more apps that help you with your productivity, photography, writing, and more — there's truly lots to do before Apple TV+ content becomes available to us all.