How to See Battery Percentage on your iPhone
If you are using an iPhone X or later model, your phone only shows a visualization of your battery percentage in the status bar, but not the actual number. And there are so many situations when you might find yourself looking for the exact percentage left on your battery.
Say, you are about to take an important video call – you definitely want to be sure your phone won't die in the middle of it. If you are leaving the house and don't want to take your charger, battery percentage check just makes sense. And even if you are at home, charging your phone – you might prefer to charge it only to 80%, so battery percentage check is something you'll definitely do. And since we are talking about battery health, you might want to prevent your charge going down too low before you charge.
Whatever the reason, we've got you. Here are all the ways you can quickly find out the exact battery charge percentage on your iPhone.
How to show battery percentage on your iPhone
If you are using an iPhone 8 or an earlier model, you can turn battery percentage display in your phone's status bar. Go to Settings > Battery and move the Battery Percentage toggle to the on position. But if your phone is an X model or later, you'll need to use one of the ways outlined below to quickly access your battery status.
View from the battery widget
One way to quickly view your iPhone battery percentage is to add the respective widget to one of your Home screens. To do that, simply long press on the home screen and tap on the + button in the top left corner. Scroll down to find Batteries widget option and tap on it to select your widget shape: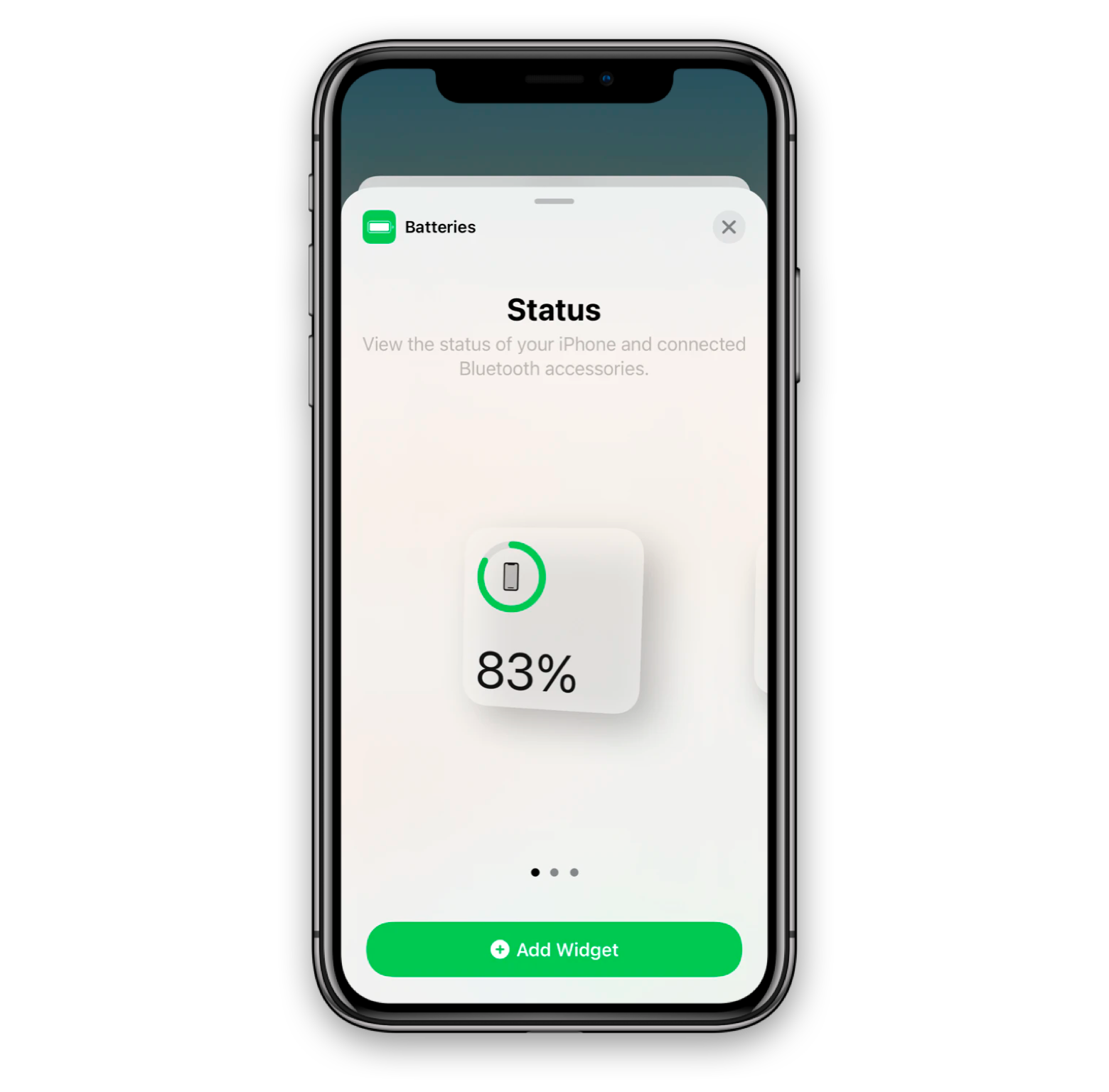 Tap Add Widget > Done, and now your screen shows your battery charge at all times: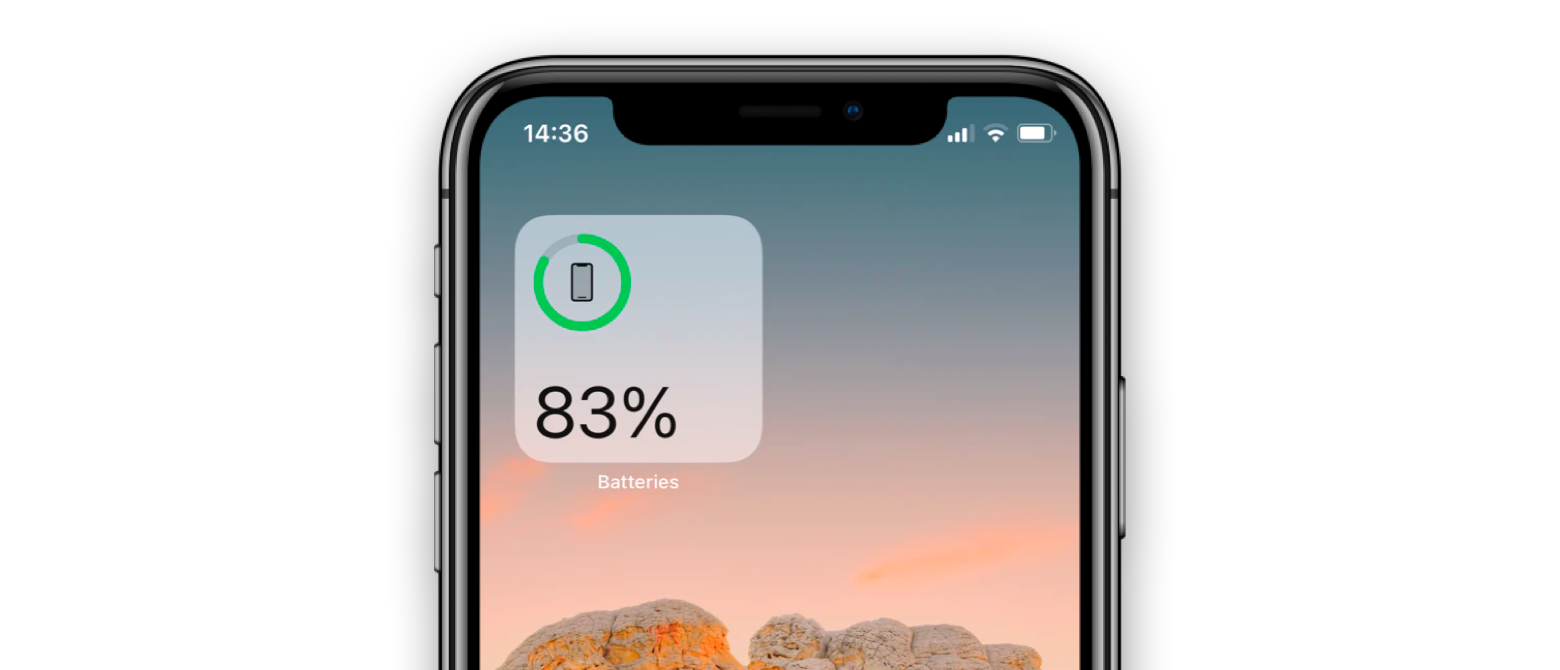 If you don't want the widget right on your Home screen, you can add it to Today View.
To do that, simply go to Today View by swiping right on your Home screen. Next, tap and hold on an empty space anywhere on your Today View. Tap the + button in the top right corner. Browse widgets and add Batteries as shown above.
Now you battery widget is available on your iPhone Today View: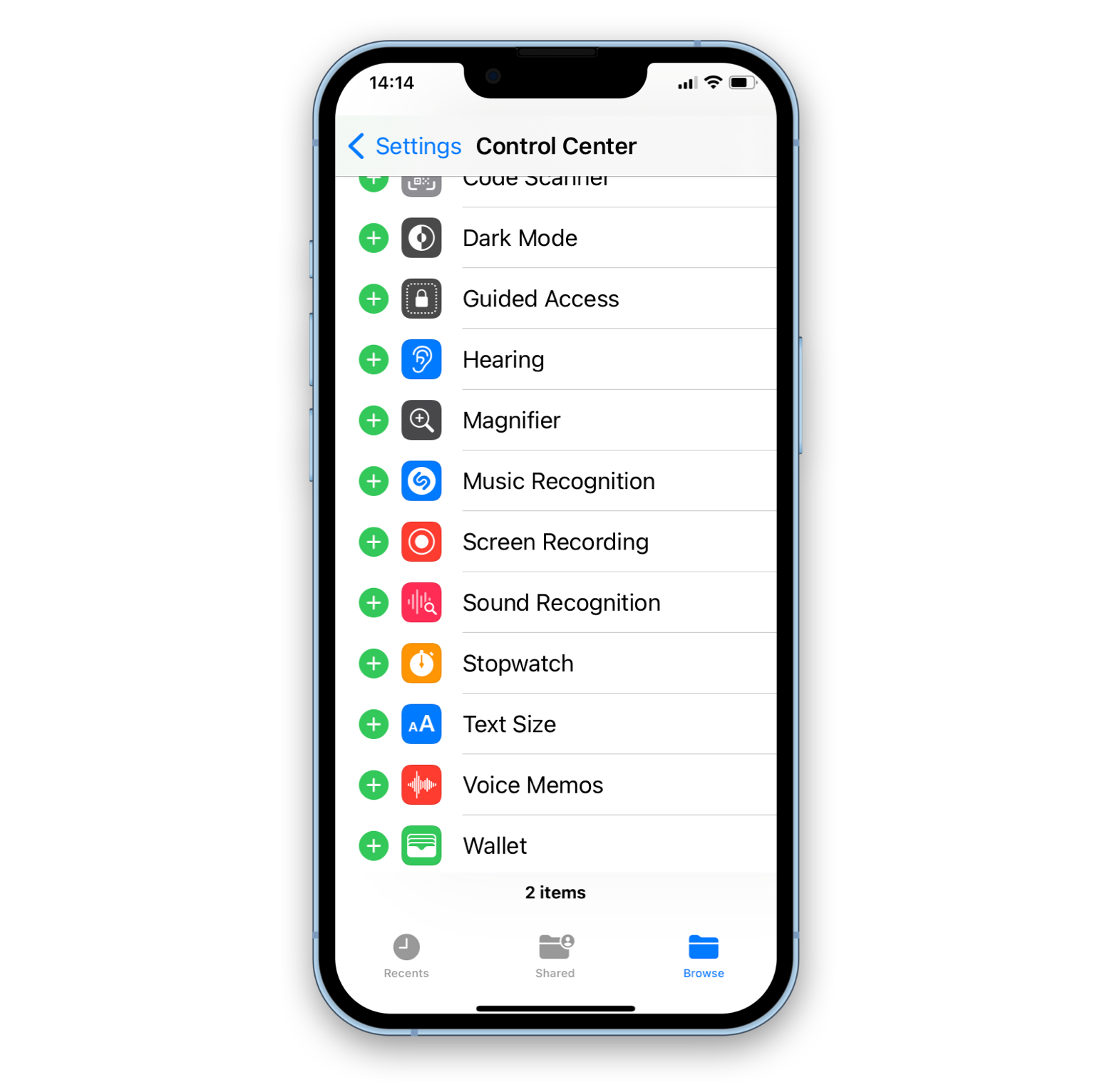 Use your Control Center
If you don't mind not having your battery meter on your iPhone home screen, you can quickly find it in your phone's Control Center. To access it, just pull down from the top right corner of your screen: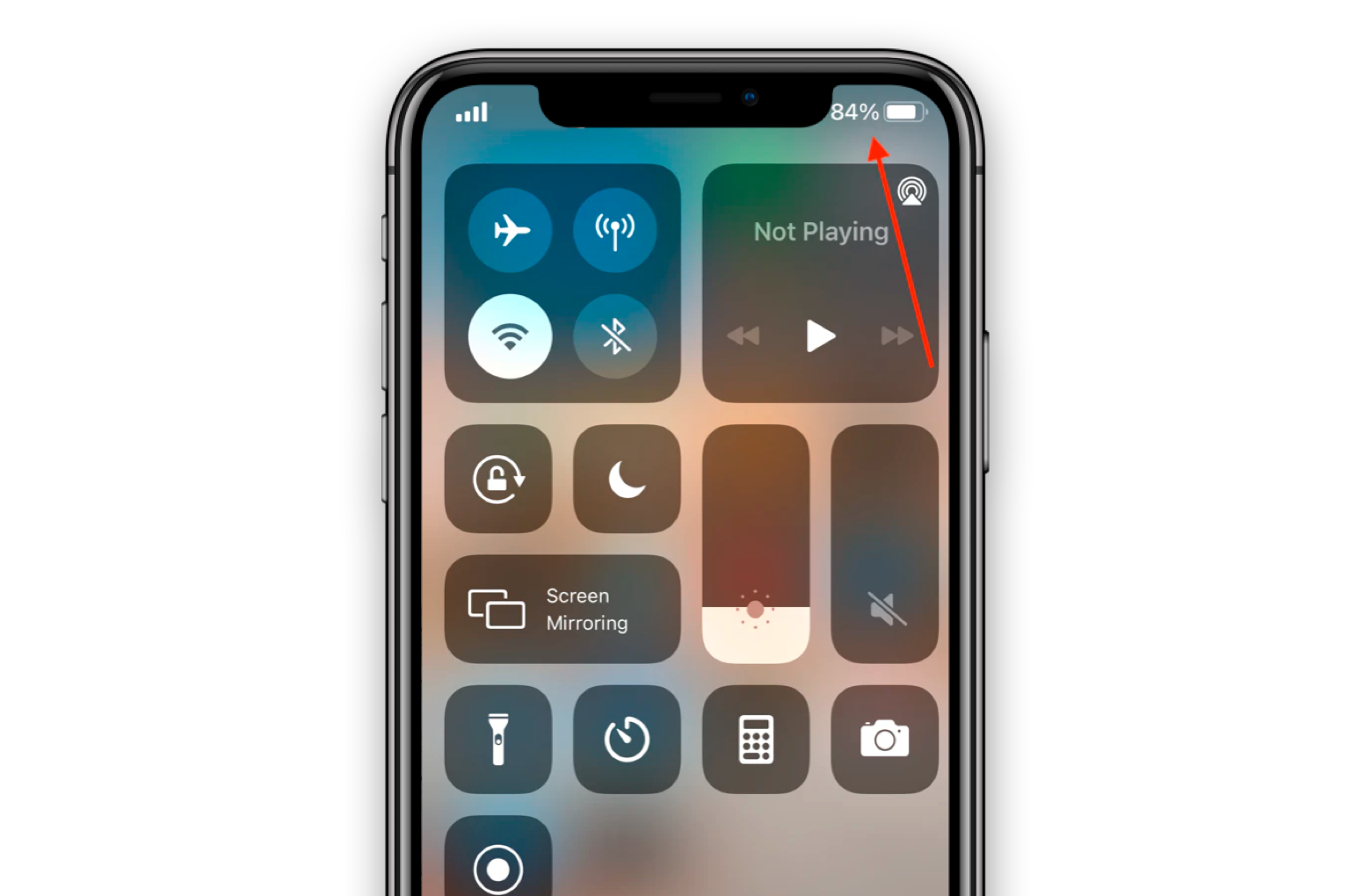 iPhone battery percentage will show up right next to your battery indicator.
Connect to a charger
Another easy way to check your phone battery is connecting the phone to a charger. Battery percentage will show up on your screen:

Ask Siri
And finally, you can just ask!
Make sure you have set up Siri (pull down on your unlocked iPhone screen to reveal Search, type in Siri, click on Siri & Search, check that the toggle is on for Listen for "Hey Siri" or Press Side Button for Siri) and say something along the lines of "Hey Siri, what's my battery percentage?" The cool thing about this is, of course, that you don't even need to unlock your iPhone for the battery check (unless you choose in settings to prevent Siri from reacting when the phone is locked).
You do need to be connected to the Internet for Siri to work.

Bonus tip: How to keep your iPhone organized
Now that you know how to show battery percentage on iPhone XR, 11, 12, and even 8, you can optimize your phone's battery performance with helpful apps that help your phone work a little smoother.
Gemini is a simple duplicate file finder that you can use for both your Mac and your iPhone. The app allows you to scan folders for duplicates and delete them easily. What's more, Gemini can actually spot similar files, which can be super useful when you took a dozen or several selfies that you forgot all about until your storage is getting too cluttered.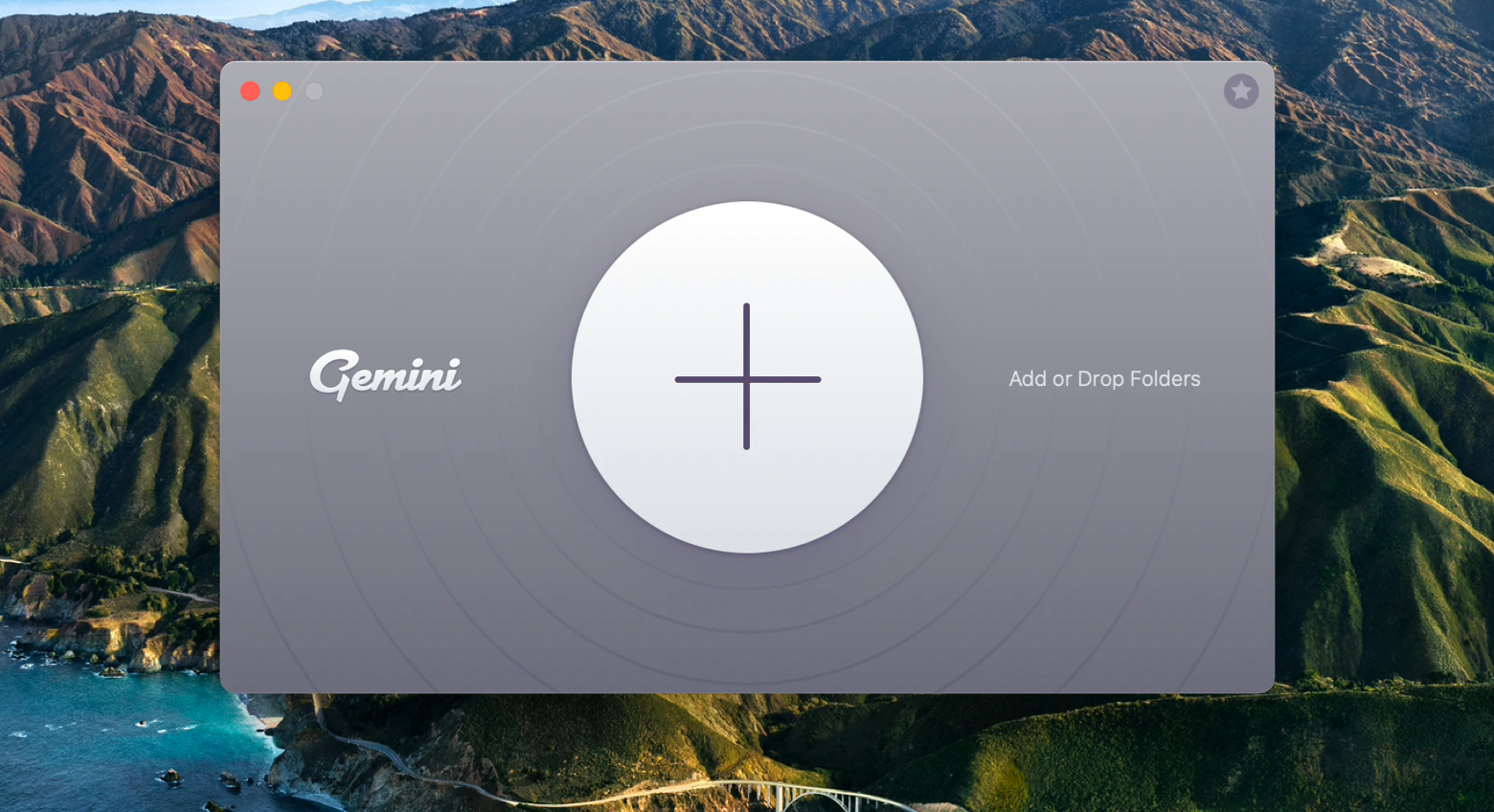 AnyTrans for iOS is an app to help you backup your phone, migrate information, and even backup your WhatsApp or Viber.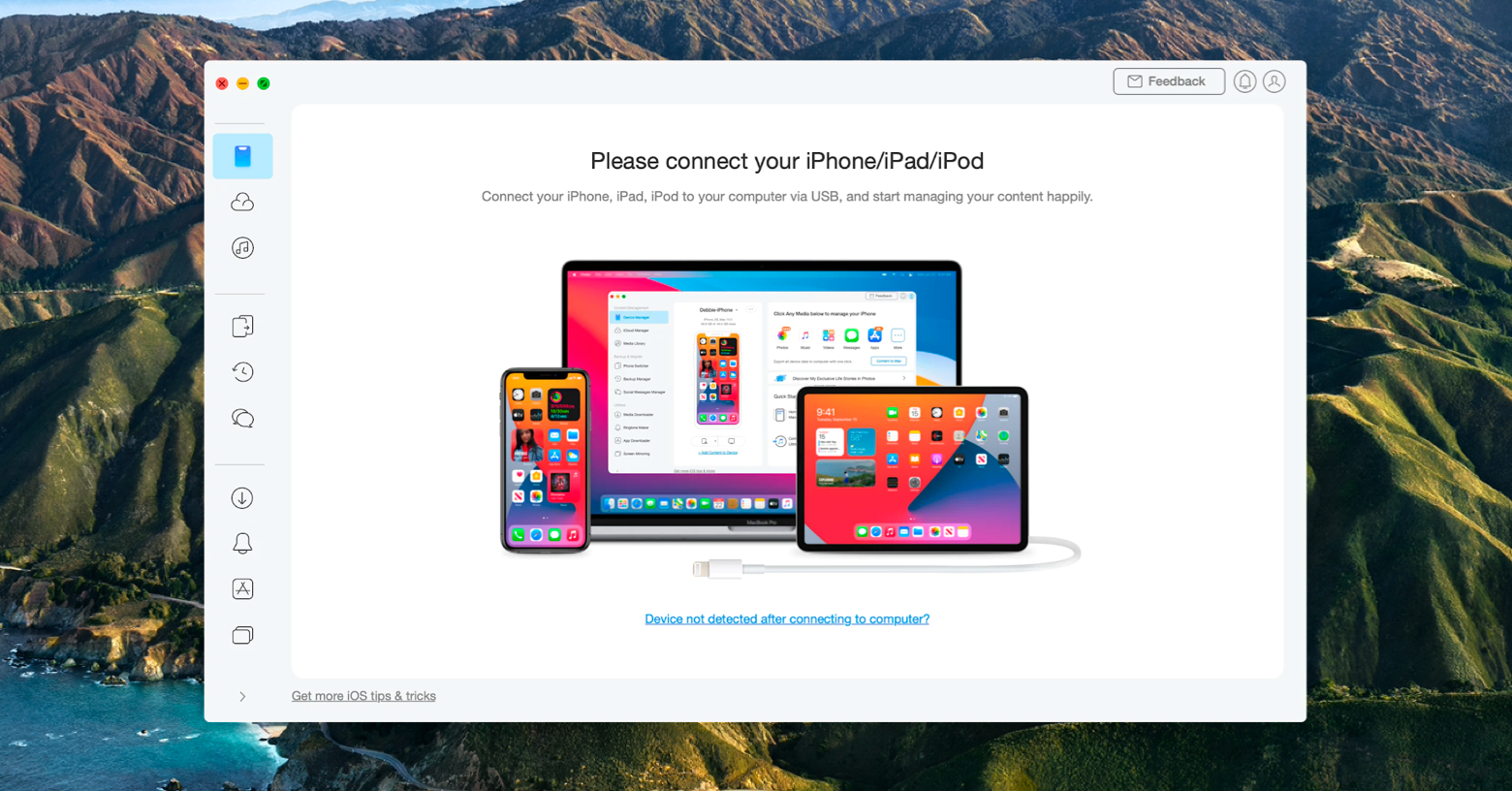 Conclusion
As you can see, there are plenty of ways for you to check the exact battery percentage on your phone. If you have an older iPhone, you may even be able to turn off the percentage to show up in the status bar, as we've discussed above.
If your phone's battery health is not very good (check battery health in Settings > Battery > Battery Health), you may need to monitor your battery status often. If you are about to have an important call, are heading out for a while and do not want to take your charger with you, exact battery percentage is the information you do need handy.
And if you find yourself in a beautiful landscape or setting where you just have to take a bunch of photos or even videos, monitoring your phone's battery becomes mandatory as it will be getting depleted much faster than usual.
You can access battery status in your Control Center or add Batteries widget to your Home screen or Today View. You can also just ask Siri for the battery percentage or note the indicator when plugging in to charge.
Once your battery indicator issues are settled, you can take some time to optimize your device. You can try Gemini to clean out duplicate photos and AnyTrans for iOS to backup your phone to your Mac.
Both of the apps are part of the Setapp 210+ app collection. You can sign up for a free 7-day trial to try out these two apps and many more.
Setapp is a handy solution of a single subscription that allows you to access 210+ apps within its collection without paying for each app individually. Just pay your Setapp subscription and use dozens of apps for productivity, maintenance, creativity, task management, your Mac personalization, and more!
Setapp's app collection spans both Mac apps and apps for iOS.