New iOS 15.5 features and how to upgrade
Apple brings some exciting improvements to Home, Wallet, and Podcasts on iPhone with iOS 15.5 update. While we're all waiting for iOS 16, it's important to keep your current iOS 15 updated in the meantime, so you can benefit from every tiny improvement. In this article, we outline the key changes and explain how to download iOS 15.5.
New iOS 15.5: The features you should know about
Not every Apple iPhone iOS update has the potential to reinvent your workflow, but every update lays the groundwork for future changes coming to iPhone. iOS 15.5 is not an exception. Released on May 16, 2022, after a series of beta iterations, iOS 15.5 brings some small tweaks that will make your experience smoother, as well as offers some insights on what's coming to the major iOS 16 upgrade. Let's look at each of them.
Wallet
There are a couple of changes coming to Wallet with the iOS 15.5 update.
First, there's a lot of renaming you should pay attention to. iPhone Pass is renamed to Apple Balance (which makes total sense, considering that iTunes is pretty much out of the picture). So now, you'll find Apple Balance listed as a separate card in your Wallet. Also, the Apple Pay Messages app in Messages is now called Apple Cash Messages.
A more important upgrade are the new "Send" and "Receive" buttons in Apple Cash, a digital card in Wallet that lets you send and receive money via Messages. This simple change will save you a couple of clicks by letting you manage your money directly from Wallet, without interacting with the Messages app.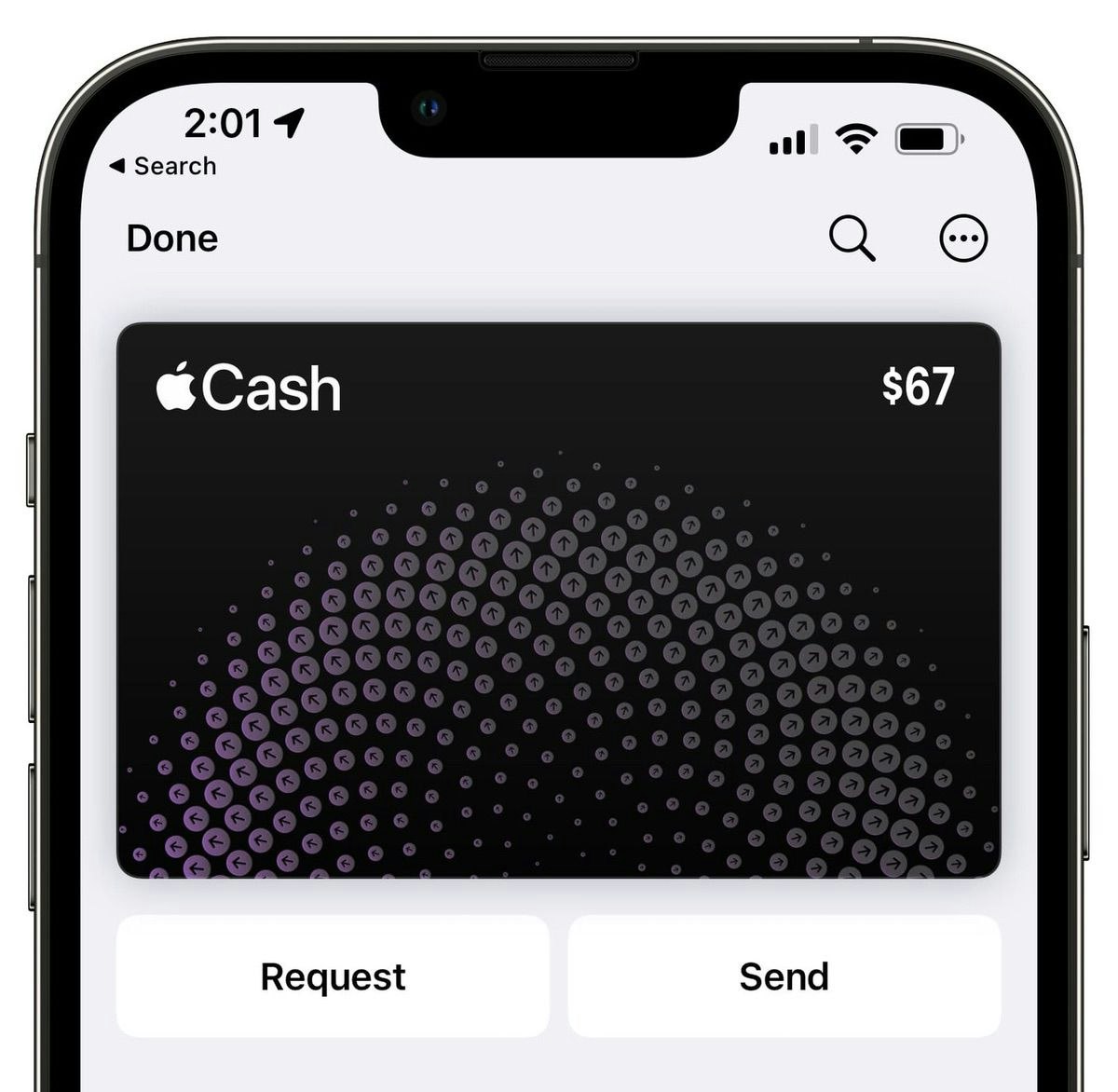 image: MacRumors
Home
With the new update iPhone brings improvements to the Home app. If you're a HomeKit user, note that your Home app can now send "critical alerts" — notifications that will work even in Do Not Disturb mode. So in case there's an emergency, let's say the smoke or leak sensor has been triggered, the Home app will break through the silence on your iPhone to notify you.
Another minor Home app enhancement is that it now shows the Wi-Fi signal strength for HomePods (access the HomePod's Settings > Wi-Fi Network).
Podcasts
Next up, Podcasts. Remember we said each minor update lays the foundation for the larger overhaul? That's the case with Podcasts. In preparation for a new streamlined distribution of podcasts across different platforms, Apple started rolling small invisible changes with iOS 15.5. If you're a podcast creator, stay tuned for more with the next release.
Podcasts users get one of the iOS 15.5 features that will help save space on your phone. You can now choose how many podcasts you want to download in the Podcasts Settings. Older episodes will be deleted automatically to save space.
More iOS 15.5 changes
Here are other small and not so small tweaks Apple iPhone iOS 15.5 brings to the table:
Sensitive Locations in Photos. Photos will no longer show photo memories from "sensitive locations," which are mostly places related to holocaust for now.
References to Apple Classical. There have been rumors about Apple complementing Music with Apple Classical, a new classical music tool Apple acquired a while ago. Although Classical is not part of iOS 15.5, there are some mentions of it in the code, so we can expect it arriving with the future releases.
SportsKit updates. Following the release of Friday Night Baseball on Apple TV, there's evidence of Apple actively working on new SportsKit updates.
Communication Safety available in more countries. Communication Safety in Messages scans the messages on childrens' devices for nudity. In case such content has been identified, the iPhone owner is notified. Previously available in the US, the feature is now coming to the UK, Australia, New Zealand, and Canada.
How to download iOS 15.5 right now
iOS 15.5, along with iPadOS 15.5, is available as a free download starting May 16, 2022. To install the update on your phone, go to Settings > General > Software Update > Download and Install. Make sure you have enough free space on your phone to install the update (here, once again, Gemini can be very helpful. You'll need around 700 MB of space to install iOS 15.5.
If you're upgrading from iOS 14 or earlier, you should first check if your iPhone is compatible with iOS 15.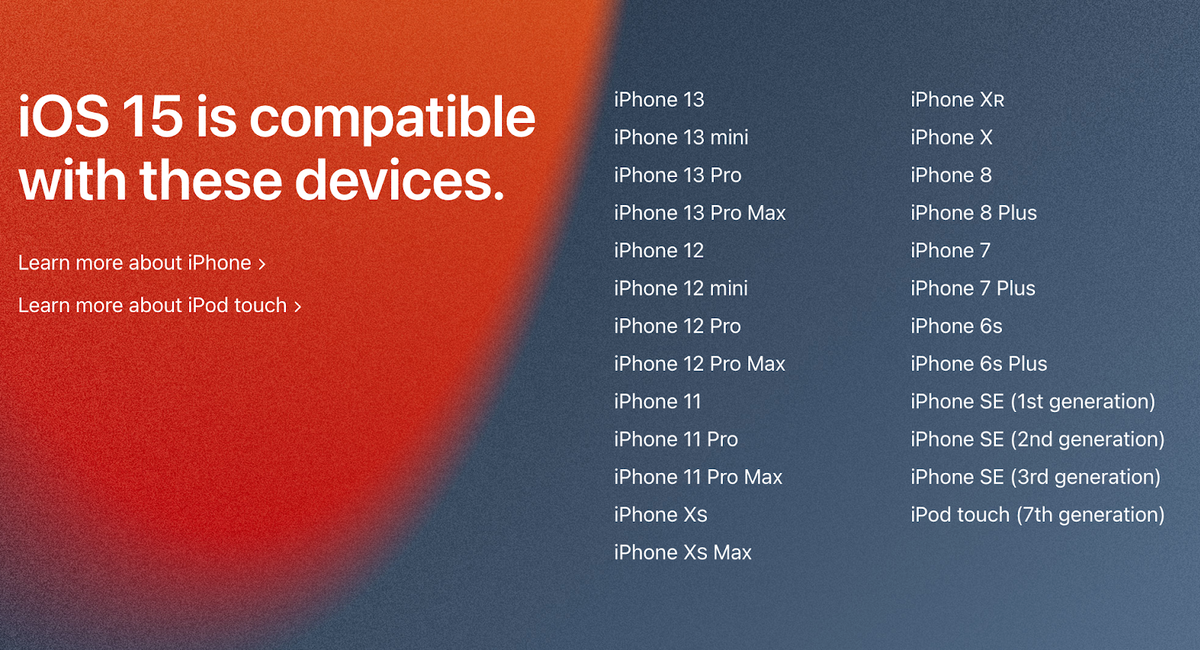 image: Apple
Prepare for new OS with Setapp
Each year, apart from many minor improvements, Apple completely overhauls iOS, macOS, and other operating systems, announcing a range of brand-new features during its annual WWDC event. Many years in the business of Apple updates, we've learned that Setapp is always a great complementing toolkit for both macOS and iOS.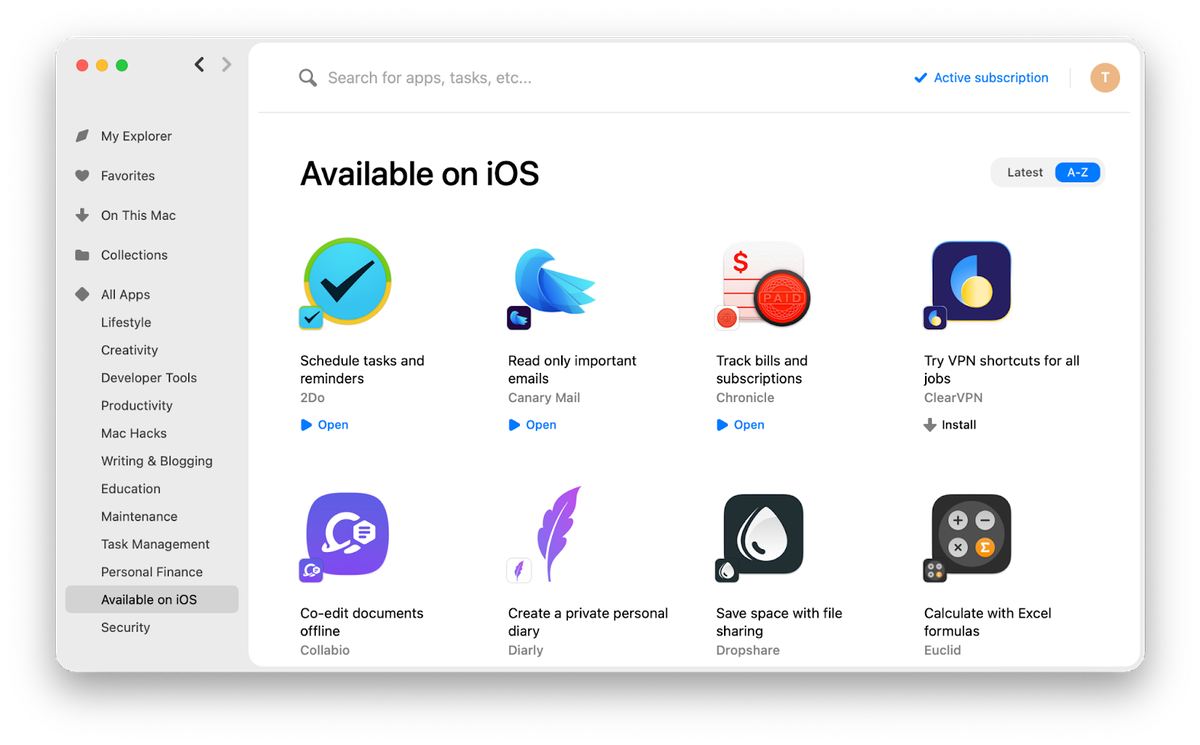 Setapp is a productivity platform with 230+ Mac and iPhone apps that enhance the power of Apple's native utilities and give your device extra capabilities. From storage cleanup to file recovery to photo editing. Get ready for the upcoming iOS and macOS updates with a Setapp membership, free for 7 days.