How to get iOS 16 beta on your iPhone
WWDC 2022 unveiled some epic changes for iPhone and iPad, which are set to arrive with iOS 16. Although the official release is planned for September, everyone can test iOS 16 as a public beta starting July. The biggest changes include a redesigned and insanely customizable Lock Screen, Undo send and Scheduled send in Mail, and improved Focus settings.
In this guide, we explain how to update iOS if you want to check out new features right now, what to consider before upgrading, and how to roll back to iOS 15. We also cover the list of iOS 16 supported devices. Let's go.
iOS 16 release date
The new iOS 16 operating system for iPhones debuted on June 6, 2022, at the annual WWDC event, which Apple hosted in person for the first time since the pandemic started. As usual, the developer beta has been available since day one of the WWDC. The free public beta arrived later in July. Finally, the official release of iOS 16 should take place sometime this fall — supposedly, at the end of September.
How to download and install iOS 16 public beta
There are some important things you should consider before you update iOS:
Check iOS 16 supported devices. It won't be possible to install the new iOS 16 operating system on iPhone SE (2016), iPhone 6S and 6S Plus, iPhone 7S and 7S Plus. This means iOS 16 is only available for iPhone 8 and later.

Back up your data before installing iOS 16 beta. Ideally, you should always install betas on a secondary phone because betas are buggy. If you only have one phone, make sure you back up your iPhone on iOS 15, so you can get back to it in case iOS 16 doesn't work for you.
Tip: Install AnyTrans for iOS on your Mac to create quick iPhone backups. It's a great tool with end-to-end encryption that lets you copy all your iPhone data (or only the essential files) and save it as a backup on Mac, external drive, or cloud. If you want to downgrade, you can simply restore your backup with one click using AnyTrans.
Learn how to downgrade to iOS 15. There should always be an option to roll back to your previous operating system. If you notice iOS 16 has serious performance issues you can't put up with, you can downgrade to iOS 15.5. We provide instructions on how to downgrade below.
All things considered, are you ready to give iOS 16 a go? If yes, read on to find out how to get iOS 16:
Open the Apple Beta Software Program page on your iOS device
Sign in using your Apple ID credentials
Go to Enroll Your Devices page > iOS
Click Download profile
Once the profile is installed, open Settings > Software Update
Update iOS with one click.
If you don't like the iOS 16 beta or your iPhone doesn't support it, that's not the reason to forget about new productivity features. Remember, you can always install Setapp for iOS and get your hands on dozens of different apps that give your iPhone superpowers. There's Canary Mail, an app that has Undo Send and pretty much all the features brought to Mail with iOS 16; a beautifully designed VPN app ClearVPN, an advanced notes app NotePlan, and many more.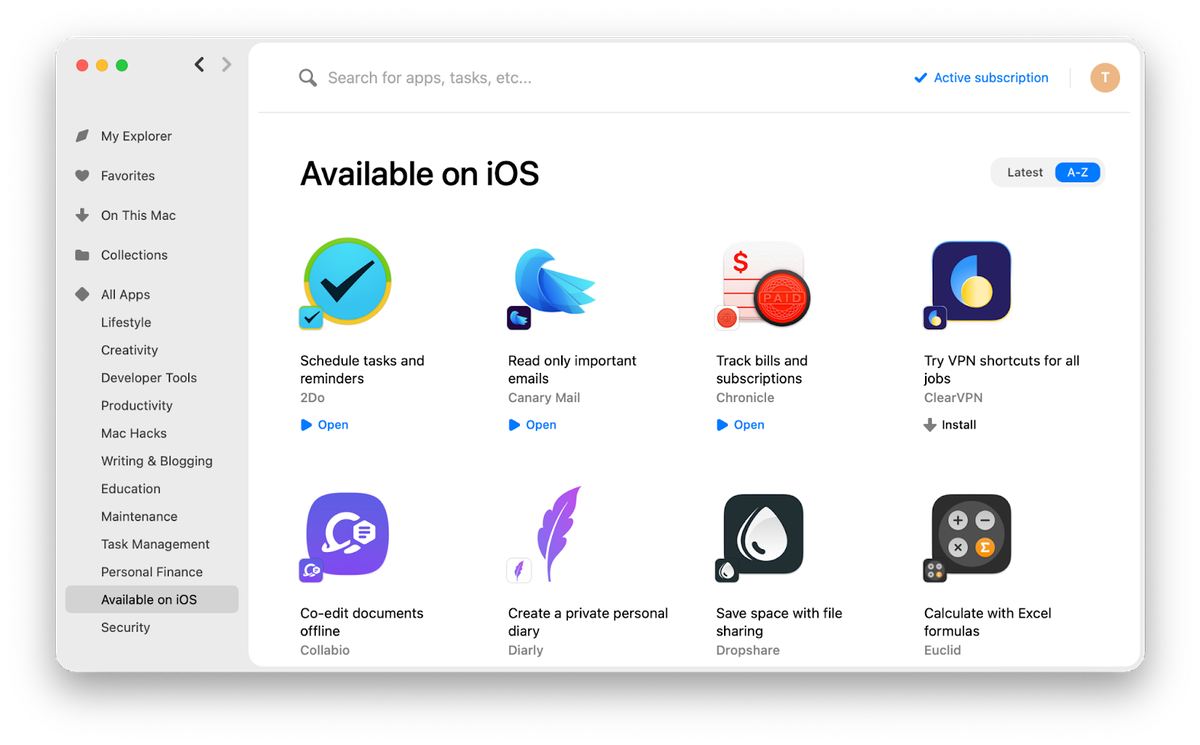 How to downgrade from iOS 16 beta
Note that you can only downgrade to iOS 15.5 and not the earlier versions. Here's how:
Turn off Find My on your iPhone: Settings > Apple ID > Find My > Off
Connect your iPhone to Mac using a cable
Put your iPhone into Recovery Mode: Press and release the Volume Up button, press and release the Volume Down button, then press and hold the Side button until you see the Recovery screen
Follow Finder's prompt to Restore iPhone (this will erase your phone)
Once the phone is restored, you can start afresh or restore your iPhone 15 backup with AnyTrans for iOS to pick up where you left off.
Is it a good idea to install iOS 16 beta?
Operating system betas usually arrive with bugs and unpolished features — well, the point of releasing betas is to test things and collect feedback, after all. This is why, we recommend that you are extremely cautious about installing developer betas and always know how to downgrade and restore all your data in case the beta doesn't work for you.
That being said, the new iOS 16 operating system for iPhones is a big step forward, both in terms of personal productivity and device security. Did you know that with iOS 16 Apple rolls out automatic security fixes that will be installed separately from OS updates on your phone? This will help maintain the highest level of security, even if you hold off updating iOS.
Productivity features that arrive to iPhones with iOS 16 sound pretty impressive, too. For the first time, you get to fully control the look of your Lock Screen, customize Focus, split the cost of your purchases into four payments with Apple Pay Later, edit messages after you've sent them, and save your photos to Shared Library.
If you feel like something is still missing out, you can always fill the iOS gaps with Setapp for iOS, a stellar productivity service for iPhone, with all the software you need to stay productive. You can also extend your productivity to Mac and install Setapp on your Mac — the macOS version has AnyTrans, CleanMyMac X, Bartender, and many other outstanding apps. Setapp is free to try for 7 days, then it's $9.99/month.