How to easily change your iPhone screen timeout
By default, the screen on your iPhone or iPad will automatically turn off after 30 seconds of inactivity. This seems like a good, battery-saving feature, until you need to use your iPhone without touching it for a while. For example, while timing an activity with a stopwatch or cooking and looking at the recipe while your hands are dirty.
Also, if you pass your phone to a friend, they have to tap it at least once every 30 seconds to prevent auto-locking.
Luckily, there's a way to modify the default screen timeout iPhone feature. Let us show you how.
What is screen timeout on iPhone or iPad?
iPhone screen timeout is a safety and energy-preserving feature of all the iPhones and iPads today. Without the default screen lock time, your iPhone battery would drain much faster, and you'd expose your data to much more risk, since screen timeout can also auto lock iPhone.
Overall, screen timeout is a useful feature, and we encourage you to keep it activated. However, it's also valuable to know how to increase screen time on iPhone or temporarily stop screen from timing out.
How does screen timeout affect battery life?
It's no secret that your screen on iPhone and iPad is the most battery consuming part of the device. So if you keep your screen turned on for longer, whether by using your phone or extending the screen lock time, your battery will be drained faster.
In order to not forget to charge your phone in time, just use Batteries.
Batteries is a lightweight utility for your Mac that lives in the menu bar and tracks the battery levels of all your Bluetooth-compatible devices. Not only is it useful to know the charge on your iPhone or iPad, you can also monitor battery levels in your AirPods, keyboard, mouse, etc.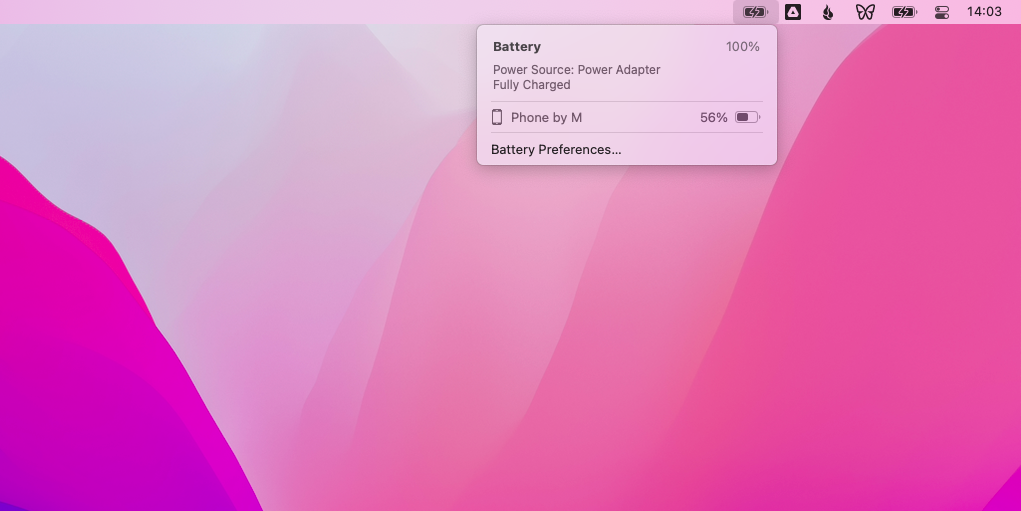 Can no screen timeout damage your iPhone?

What if you set your iPhone screen timeout to Never? Would it be damaging to your phone?
Just as with Macs and iPads, iPhones have multiple safety levels built-in to ensure you don't damage them with regular use. Turning off your screen timeout setting will definitely shorten the battery life of your phone but, provided that your phone doesn't overheat, it's not likely to be damaging for your phone in other ways.
Note: Newer iPhones (iPhone X and later) with OLED screens might suffer from burn-in from prolonged usage. This is considered normal behavior by Apple and is not covered by the basic warranty.
How to increase screen timeout on iPhone
You can change screen timeout iPhone settings at any time. It's actually very easy to do. Since screen timeout on iPhone is tied to the screen auto-lock, you need to adjust the latter to change both.
Here's how to extend screen time on iPhone or iPad:
Launch Settings
Scroll to Display & Brightness
Tap Auto-Lock
Choose any value higher than your current one. Default settings are 30 seconds, 1/2/3/4/5 minutes, or Never.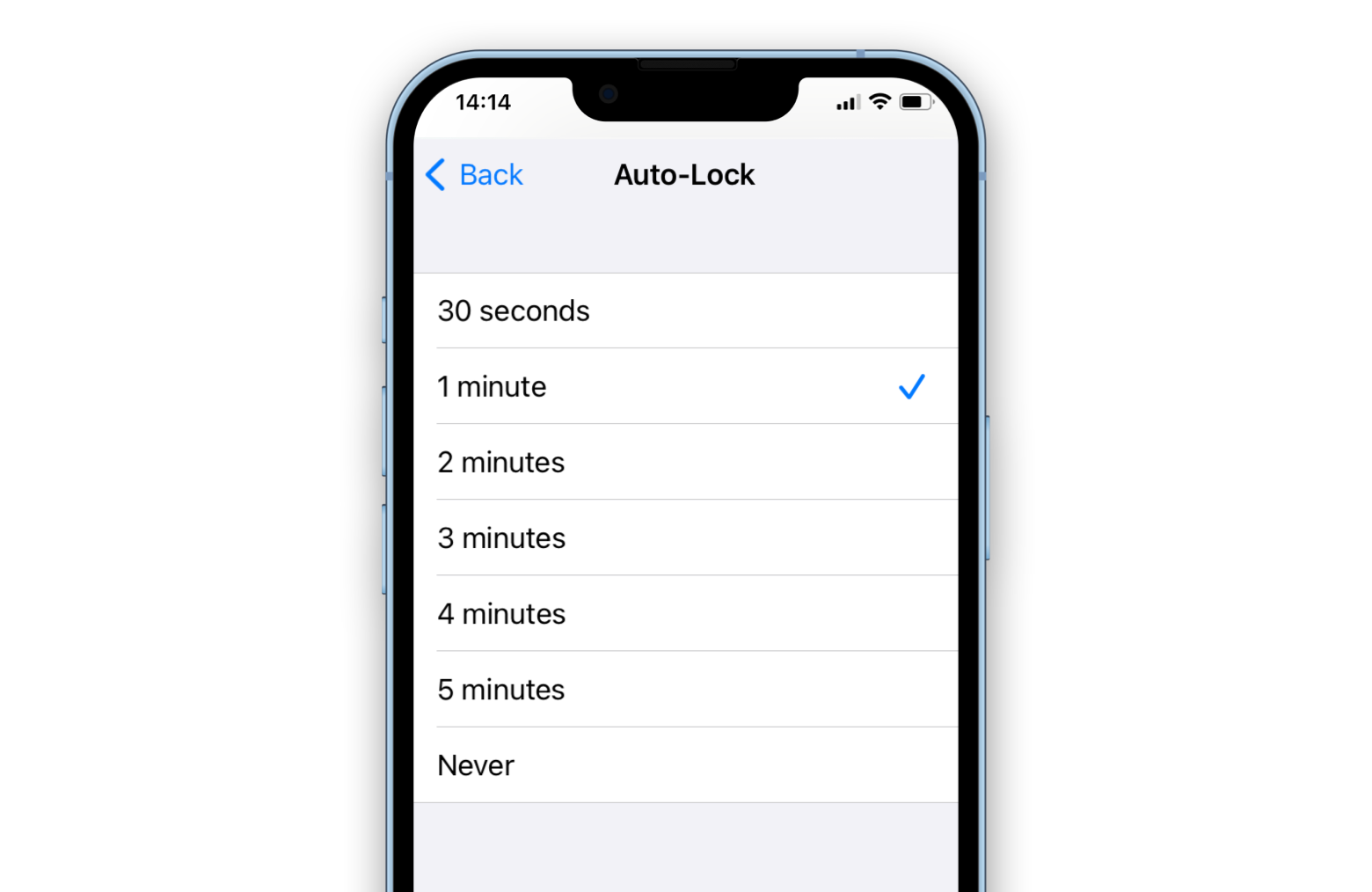 Alternatively, to decrease screen timeout, select any value lower than your current setting. You can go back and forth as many times as needed.
How to always keep your iPhone turned on
While it's not recommended to turn off your screen timeout and auto-lock completely, it might be useful in a few situations described above (e.g. using a stopwatch).
So, if you want to change iPhone screen timeout to Never:
Go to Settings
Open Display & Brightness
Tap Auto-Lock
Tap Never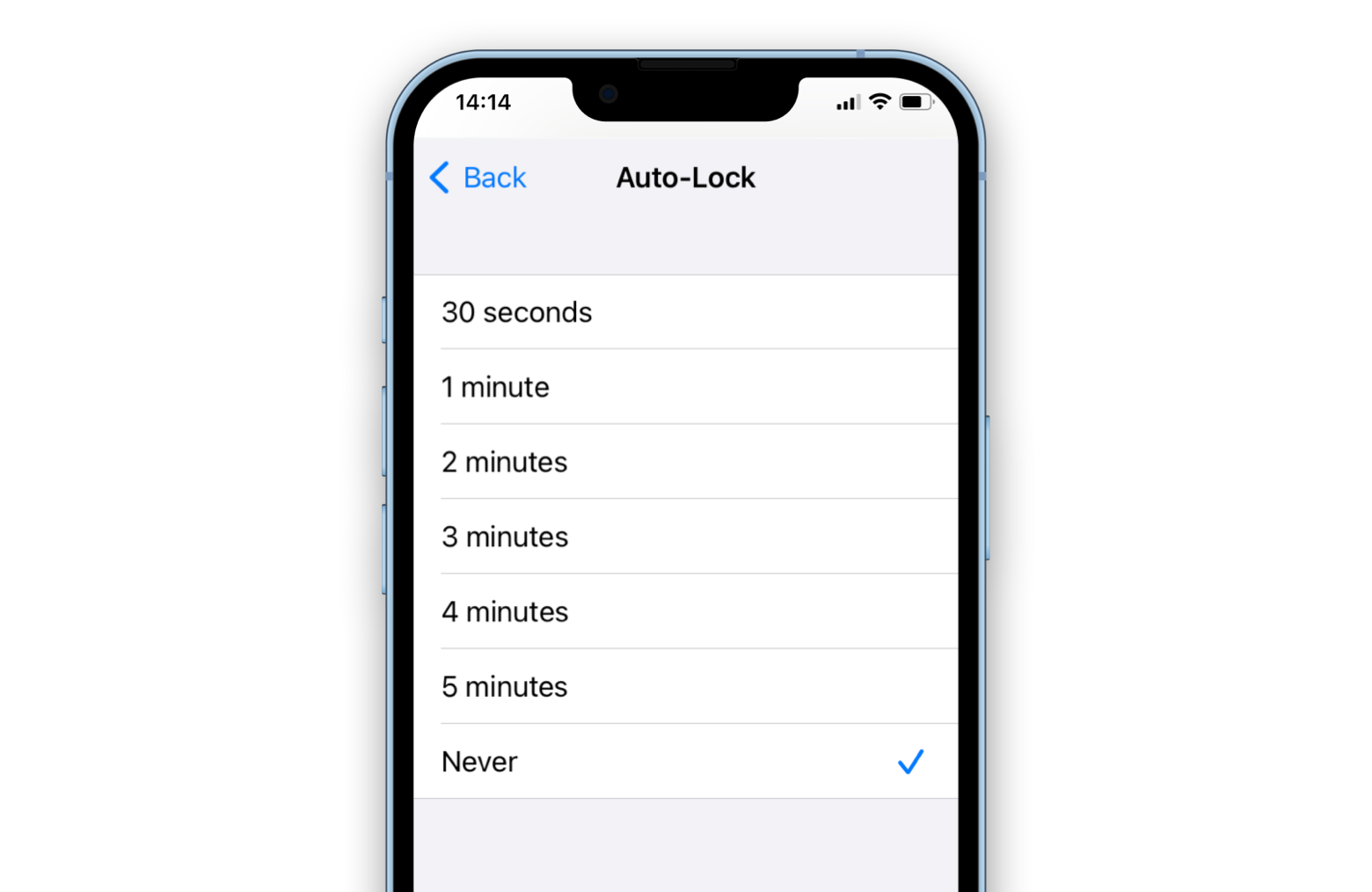 By the way, if you want to stop screen from timing out on your Mac as well, you can do so in just one click with apps like Lungo and One Switch.
Lungo is a small utility that lives in your menu bar and lets you switch the screen timeout time anywhere from 10 minutes to 12 hours, and even indefinitely, in just one click. It's a perfect app for anyone who needs to frequently change the screen timeout time of their Mac.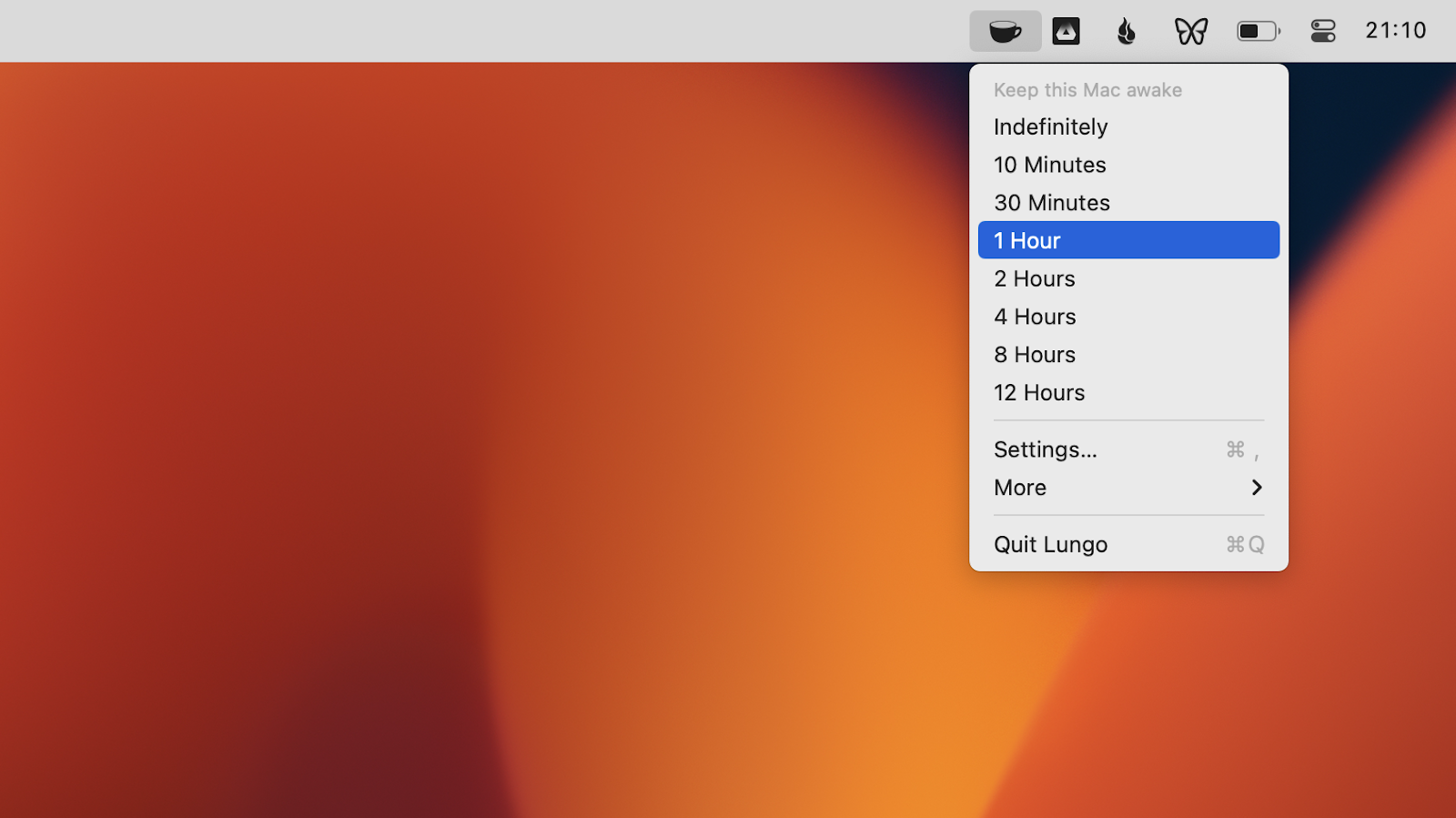 One Switch is another nifty menu bar utility that includes the keep awake functionality, similar to Lungo, but also expands it much further, with options for a screen saver, headphone connections, Do Not Disturb, Night Shift, and more. All can be activated in a click.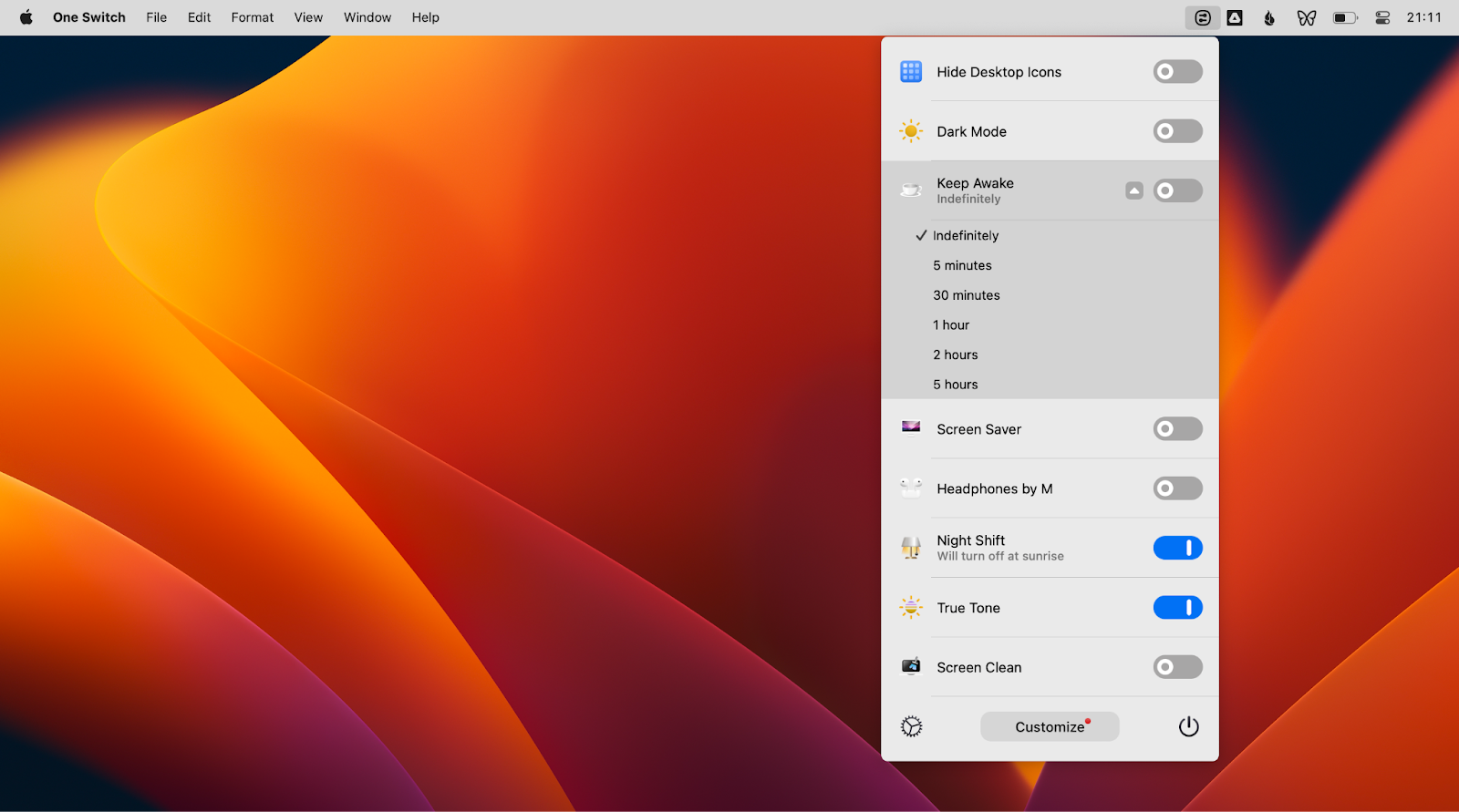 How to change the screen timeout on iPhone and more
Now you know how to increase screen time on iPhone and a few other tips. But you can also go much further with iPhone customizations. Check out Launcher with Multiple Widgets.
Launcher with Multiple Widgets lets you customize your Home Screen and Today View widgets to the extent you could never do before. Add people you contact the most, get live directions, save your favorite websites, run shortcuts, play music, and much more.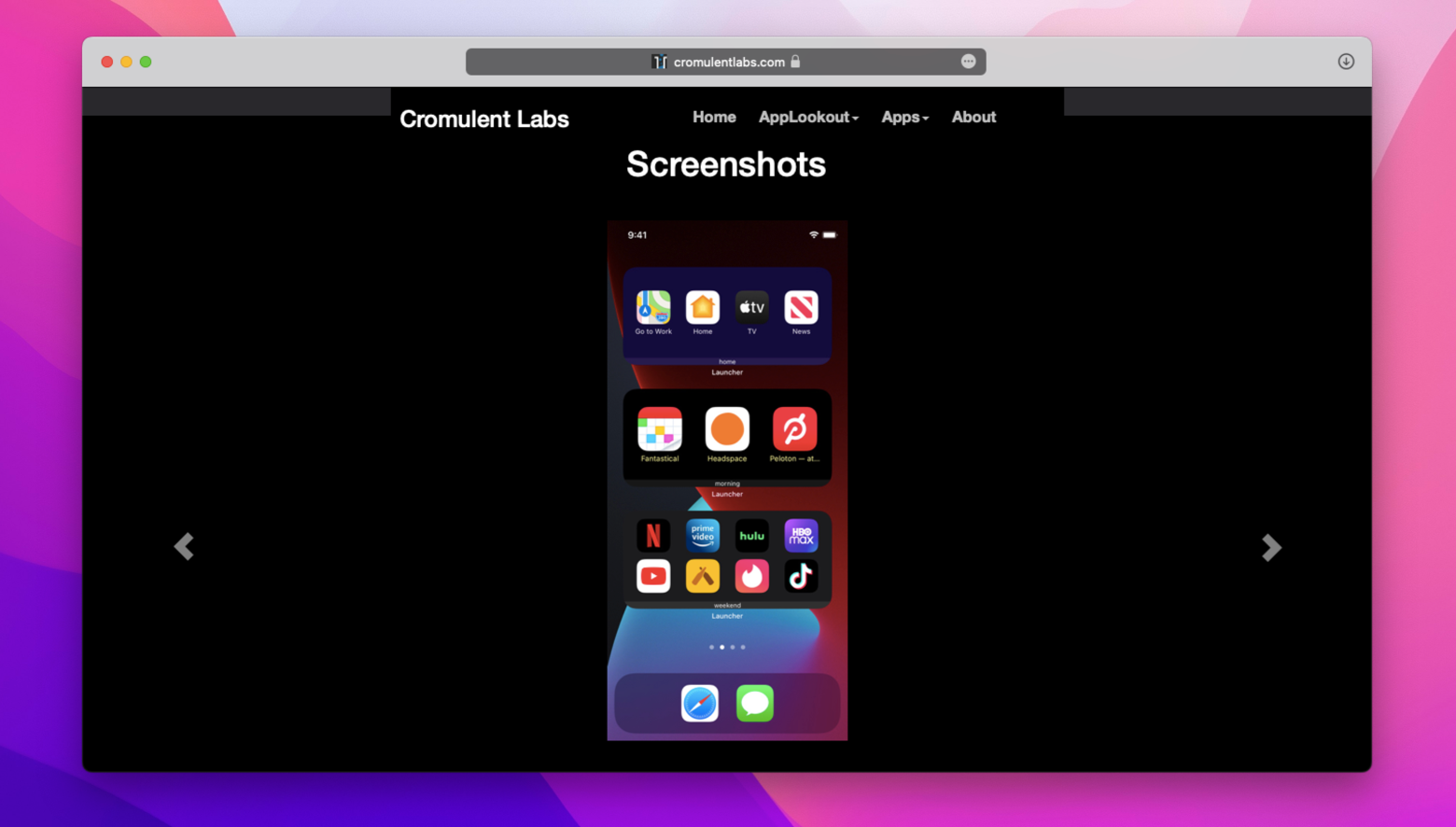 As you can see, the auto lock iPhone feature is easy to modify to your liking. If you decide to extend it, however, make sure you monitor your iPhone's battery with Batteries. Try Lungo and One Switch to keep your Mac awake too. And get Launched with Multiple Widgets to completely customize your iPhone — takes just a few minutes!
Best of all, Batteries, Lungo, One Switch, and Launcher with Multiple Widgets are all available to you absolutely free for seven days through the trial of Setapp, a platform with more than 230 outstanding apps for Mac and iOS. Try every Setapp app today at no cost and start building your own awesome collection.