How to take a full page screen capture on a Mac
Screenshots on macOS devices are equally easy to do and share with others, or upload online and across social networks. But, when capturing webpages, your captures are limited to what is viewable on the screen. What if you need to capture an entire webpage?
Here at Setapp, we've compiled this handy 1 minute shortcut for how to take a screenshot of a whole Web page on a Mac. Now you can capture webpages entirely, print, or copy to clipboard, and share with friends.

Take webpage screenshots entirely, edit and share them faster
This is how so-called scrolling screen capture works with it:
Open the web page you need to snap.
Launch Capto.
Click on the Capto icon on the menu bar.
Select Snap active browser URL.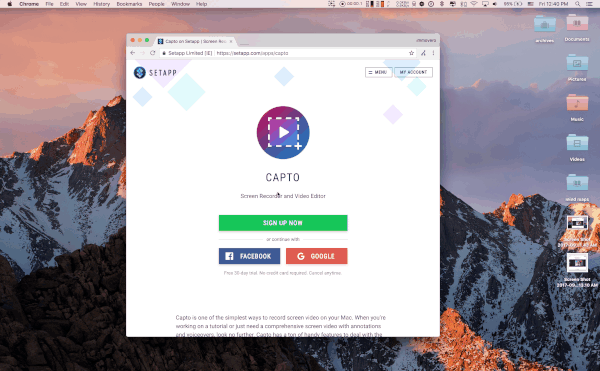 When you make screen capture with Capto, the image is saved to Library. The app lets you easily edit, organize and share all your images.
Capto is useful for anyone who needs to take screenshots, send them with one click - that making this app perfect for creative professionals, marketers, students and teachers.
How to capture a screen with keyboard shortcuts
All Mac keyboard shortcuts will suffice if you need to grab just the visible part of your screen.
Hold down the ⌘-Shift-3 buttons. This will record your entire screen as a screenshot.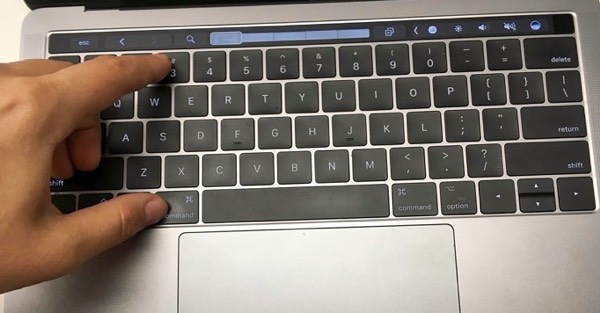 To screenshot an area of your Mac screen hold down the ⌘-Shift-4 buttons, and your pointer will turn into crosshairs. Move this crosshair over any area that you want to screenshot.
Most Mac devices also make it possible to take a screenshot of a visible part of window, e.g. the files in your Desktop, just hold down ⌘-Shift-4 followed by the Space.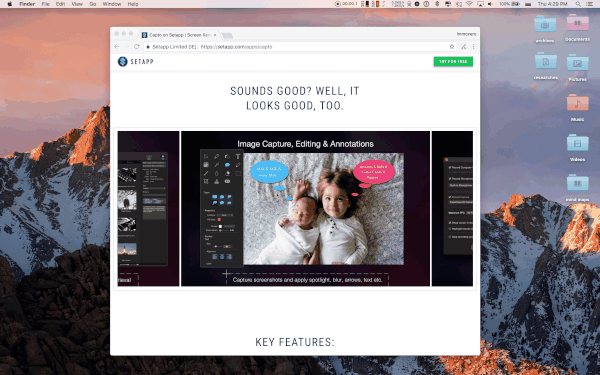 When you take a screenshot on a Mac with keyboard shortcuts, the image is automatically saved to your desktop as a .PNG file with the time and date stamp for when the image was taken as the file name. You can later convert into other image formats, such as a JPEG/JPGs, GIFs, etc.

Now you can use your Mac's Preview app to crop, resize, rotate, and add some text and arrows. It offers basic tools for editing images.