How to share location on iPhone with your friends
Location sharing might sound dreadful to anyone who's even a tiny bit privacy-conscious, but it shouldn't be — because you can fully control who and when you're sharing your location with. If you know how to use Find My Friends and how to turn off location on iPhone, it's completely safe. Even more, if you know how to share location with your loved ones, you might feel safer in new locations or when you're getting home late.
In this article, we'll guide you through the key share location iPhone methods and explain how to track an iPhone of your friend or family member, how to stop sharing location without them knowing, and more.
How to enable sharing location
Location sharing on iPhone is available through Find My app — it's like using Find My iPhone for a friend. To make it work, you should first of all turn on Location Services and then enable family sharing. Let's start with the first one:
Open Settings
Go to Privacy
Make sure Location Services are toggled on.
If you tap Location Services, you can customize sharing permissions for specific apps. For example, if you don't want Facebook Messenger to track your location, you can disable it.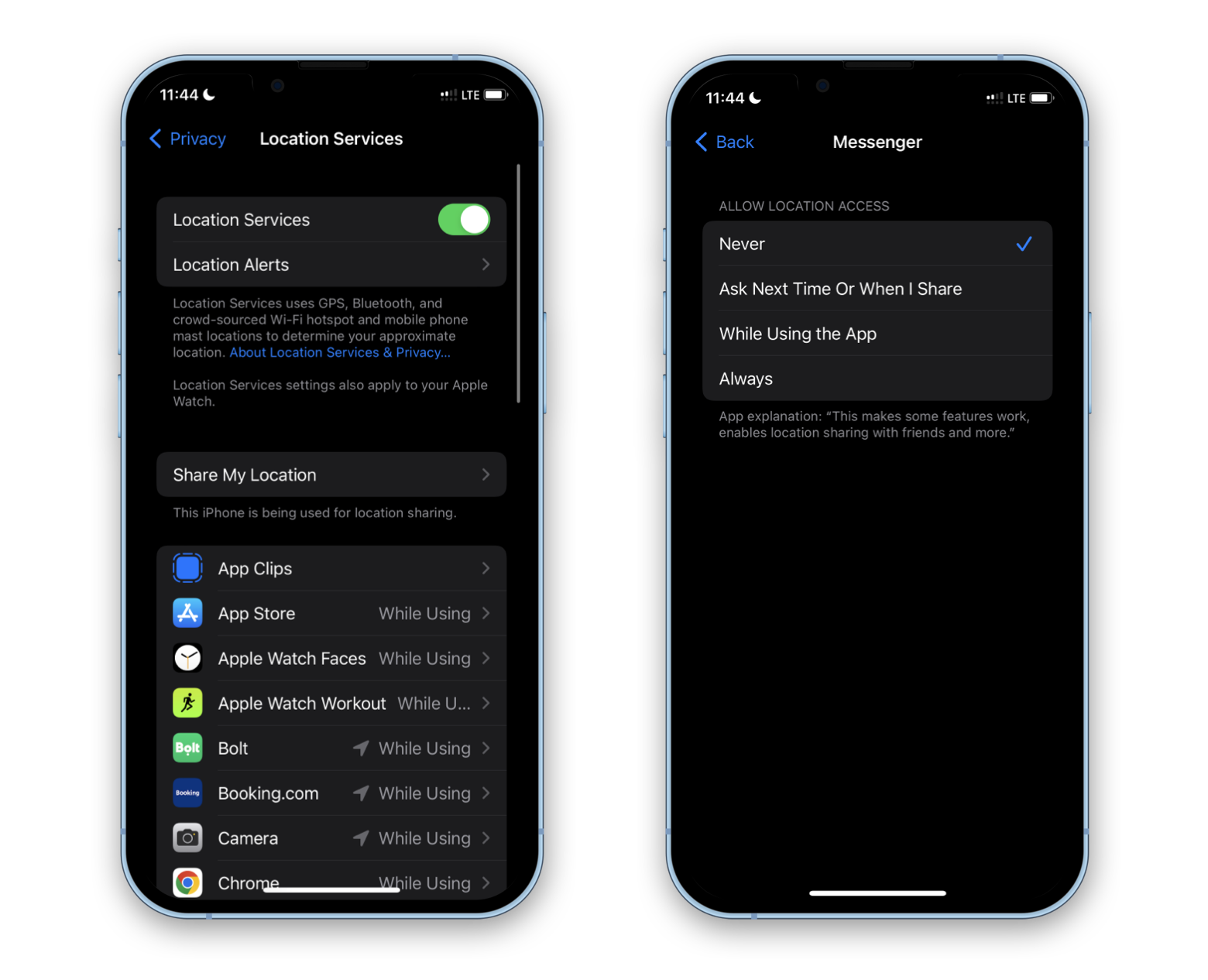 Many messengers and apps you use every day have their own "share my location" feature, but location sharing will only work if you have Location Services enabled on your iPhone and proper sharing permissions provided to the app.
To share your location with a select group of people, you should enable Family Sharing:
Open Settings and tap your account name
Choose Family Sharing and follow the instructions to add your family members
See the list of what's being shared with your family and choose Location Sharing. You can also share your subscriptions, iCloud, etc.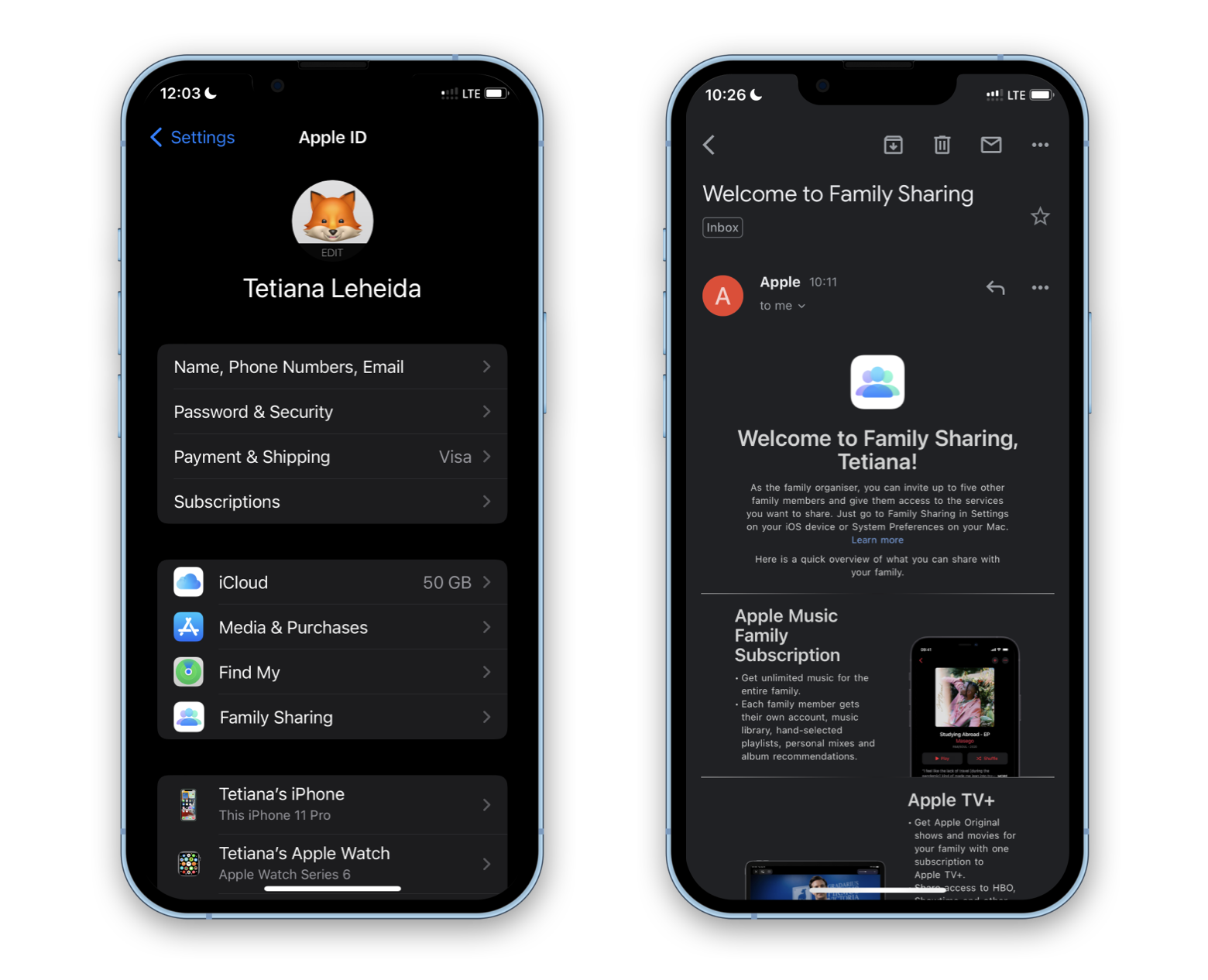 Last step, make sure you have Find My iPhone enabled:
Open Settings and tap your account name
Tap Find My iPhone
Toggle on Find My iPhone
Toggle on Find My network to allow sharing location when your device is offline
Toggle on Send Last Location to share location automatically when the battery is low.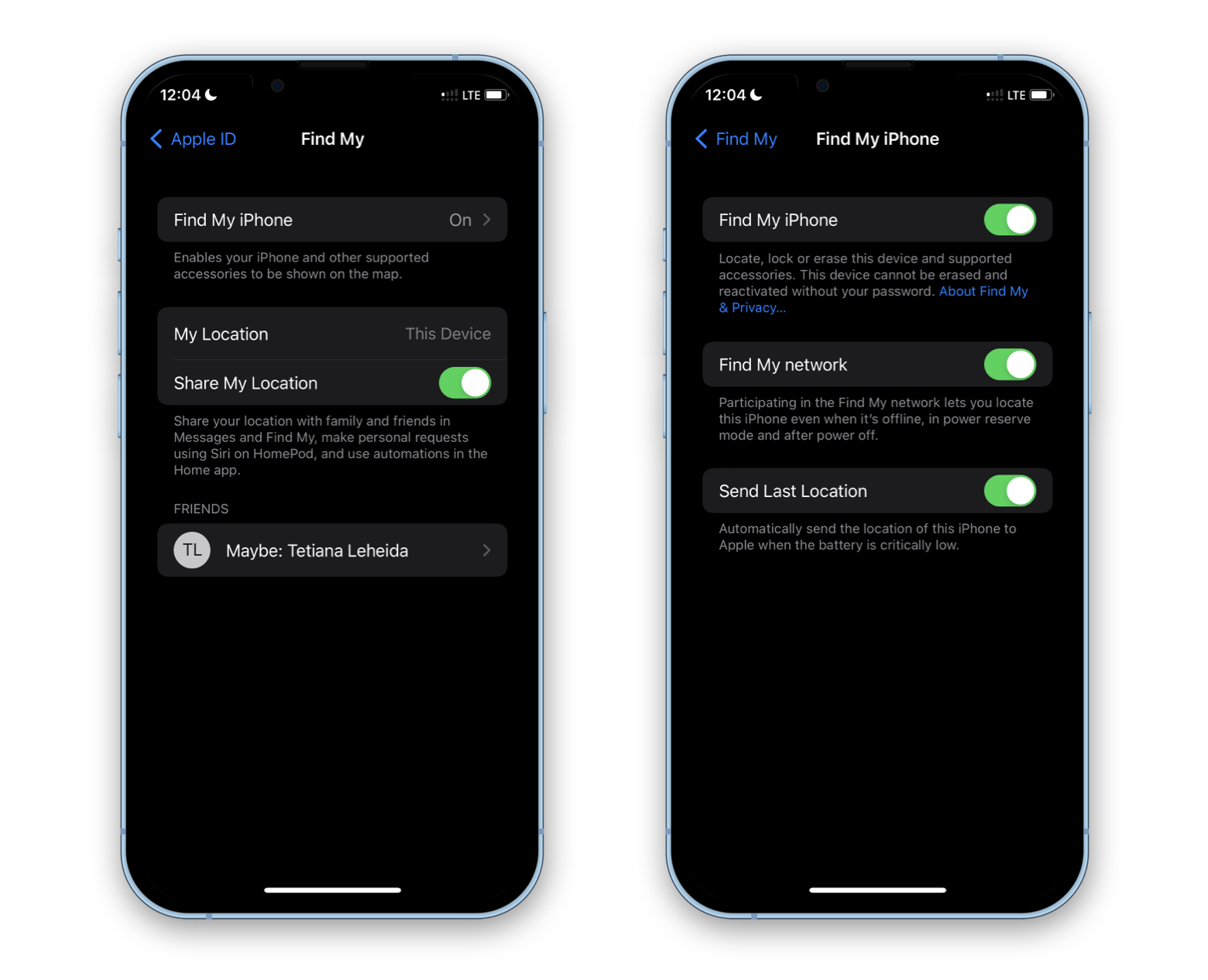 You can also access and edit your Family Sharing settings on Mac:
Open System Preferences
Click Family Sharing next to your account name
See what you're sharing and with who. Add new members if you like.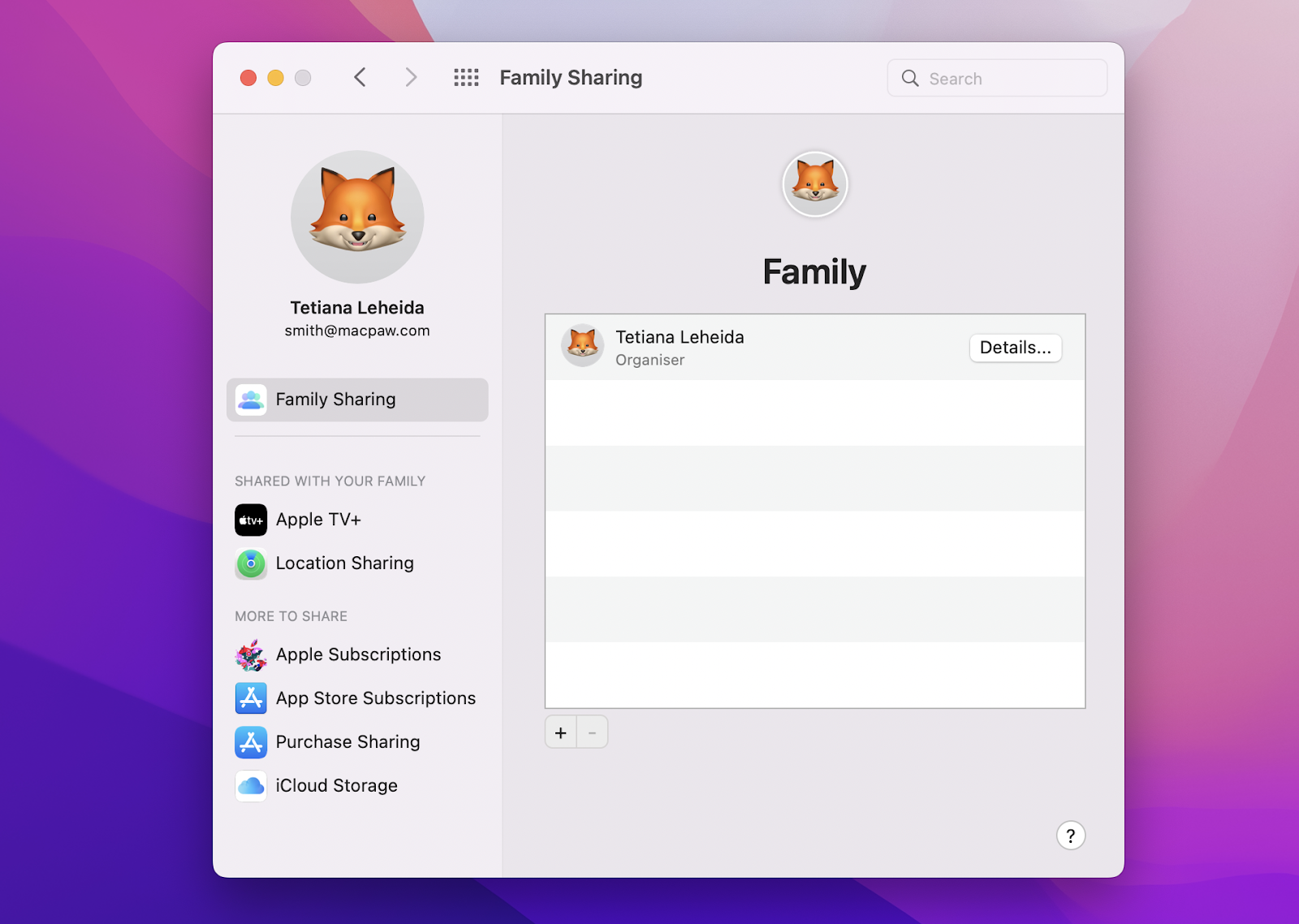 How to start tracking your contacts (family and friends)
Now when you have it all set up, here's how to see someone's location on iPhone:
Open Find My app on your iPhone
Switch to the People tab
If they have allowed location tracking, you'll see them on the map
Tap the name of the person you're tracking to interact with them — you can contact them, tap Directions if you want to see directions to their location, or set up a notification that should be sent to you once they reach a certain location.
On Mac, you can enjoy all the perks of Find My Friends with your Find My app, too.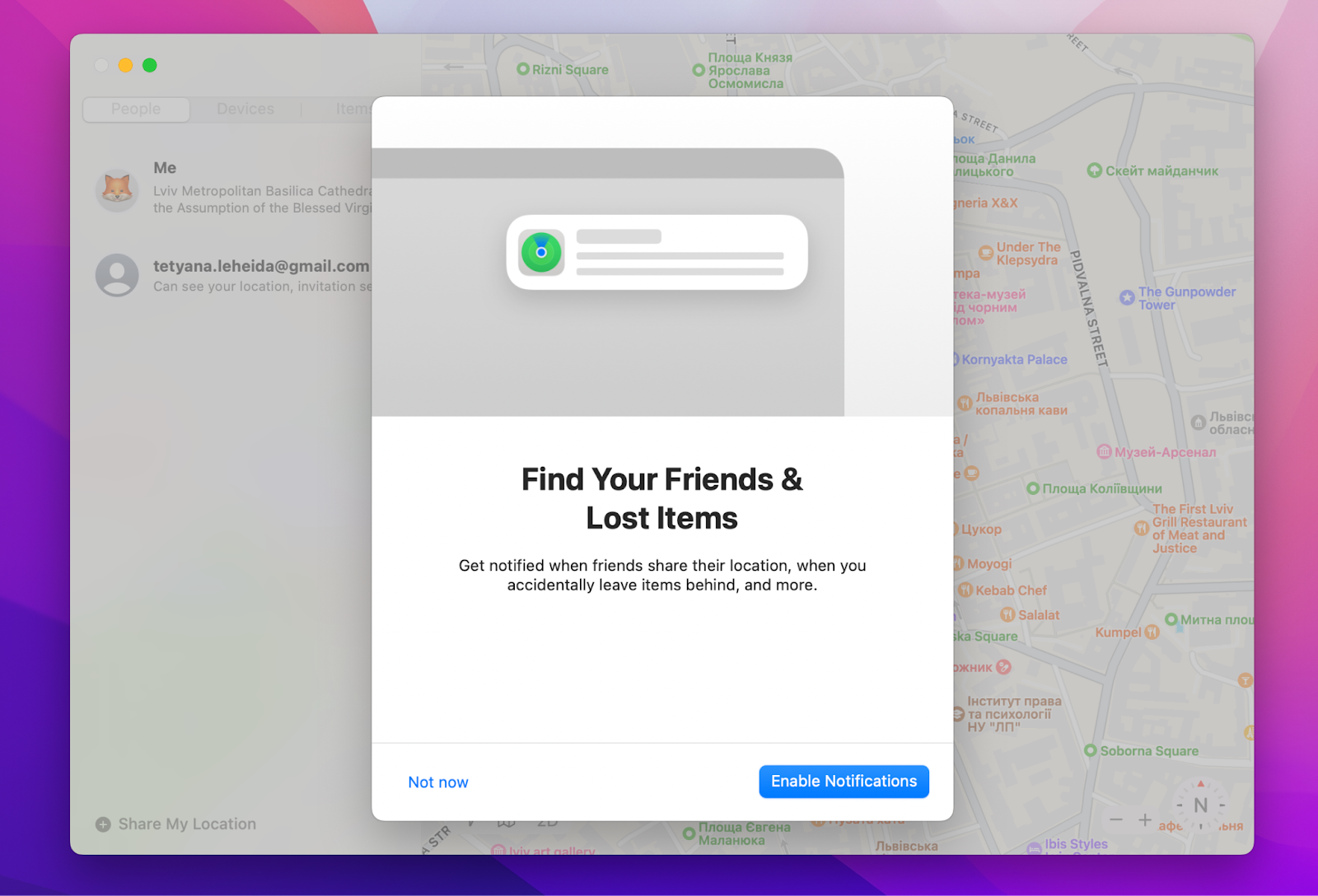 What to do if location sharing doesn't work
Let's say you've learned how to share location on iPhone but you can't share your location or follow other people. What could have gone wrong? Well, there are a couple of things.
Here's the checklist we recommend following if share my location iPhone doesn't work:
Go to Settings > Privacy and check if Location Services are turned on
Sign in to your iCloud (Find My uses iCloud to locate your device)
Check your Find My app to ensure location sharing is turned on
Allow Find My to use your Location Services — you'll typically be asked to provide this permission during the app setup.
How to stop sharing your location
The next question to answer after "how do I share my location?" is "how to turn off location on iPhone." If you need to go untraceable, the fastest way would be to disable Location Services on iPhone (Settings > Privacy > Location Services). This will cut off family tracking, as well as prevent all the apps from seeing your location, which includes apps like Maps and others where location tracking is essential.
If you want to stop sharing location with Family without disabling Location Services on your device, here's what you need to do:
Open your Find My app on iPhone or Mac
Choose "Me"
Turn off Share My Location.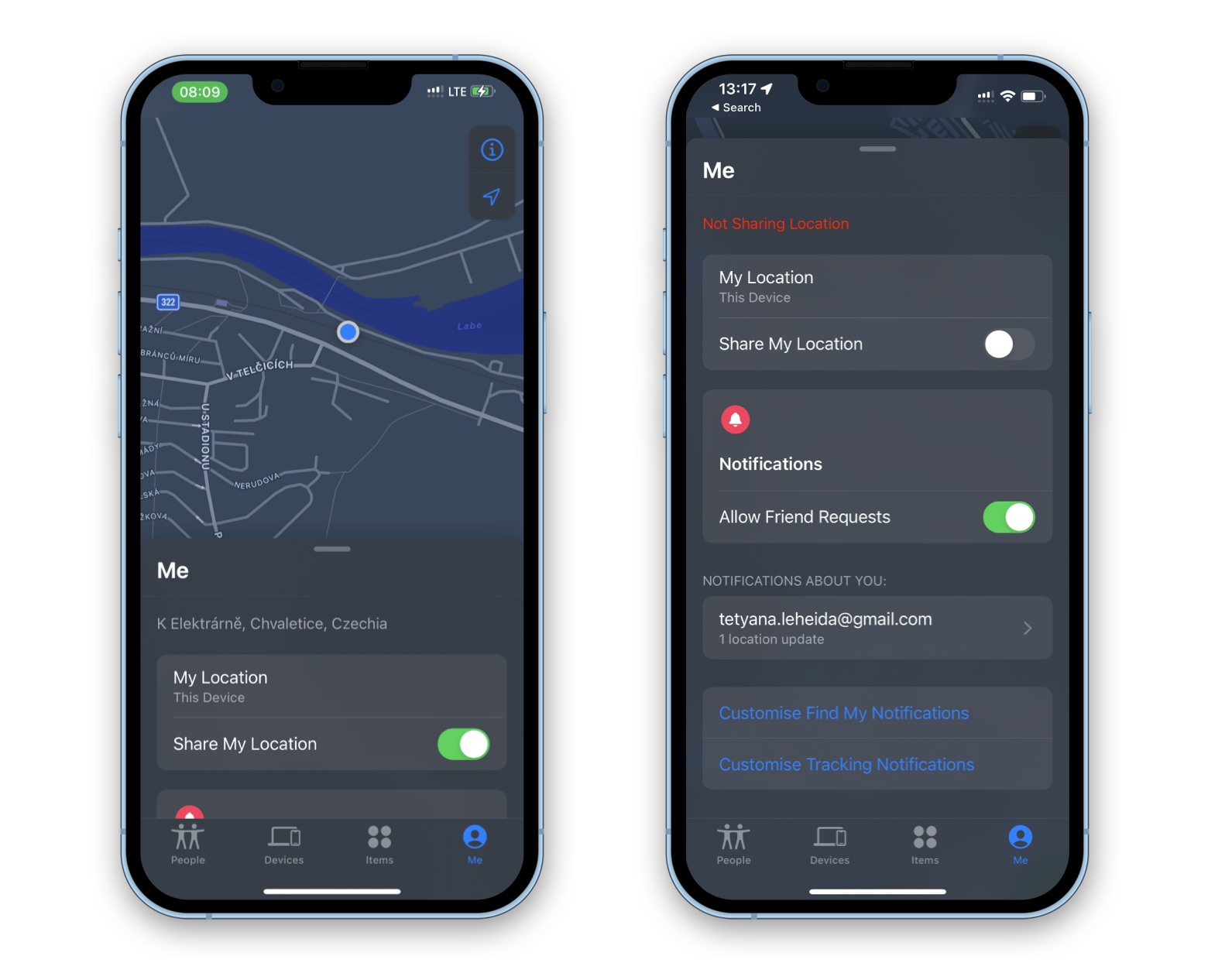 To stop sharing location with certain family members:
Open your Find My app on iPhone or Mac
Go to People and click or tap the name of the person
Select Stop Sharing My Location.
How to share my location on iPhone with enhanced security
Worried about privacy? You should remember that all the people who're tracking you will always ask for your explicit consent before adding you to their Family and tracking your location, so you can be sure no one can invade your privacy. However, you can always take an extra step to secure your online interactions and browsing.
ClearVPN is a beautifully designed VPN and browsing protection app for Mac and iPhone. It comes with shortcuts — one-click settings you can toggle on and off easily when you want to switch to a different location, block ads, or anonymize your browsing.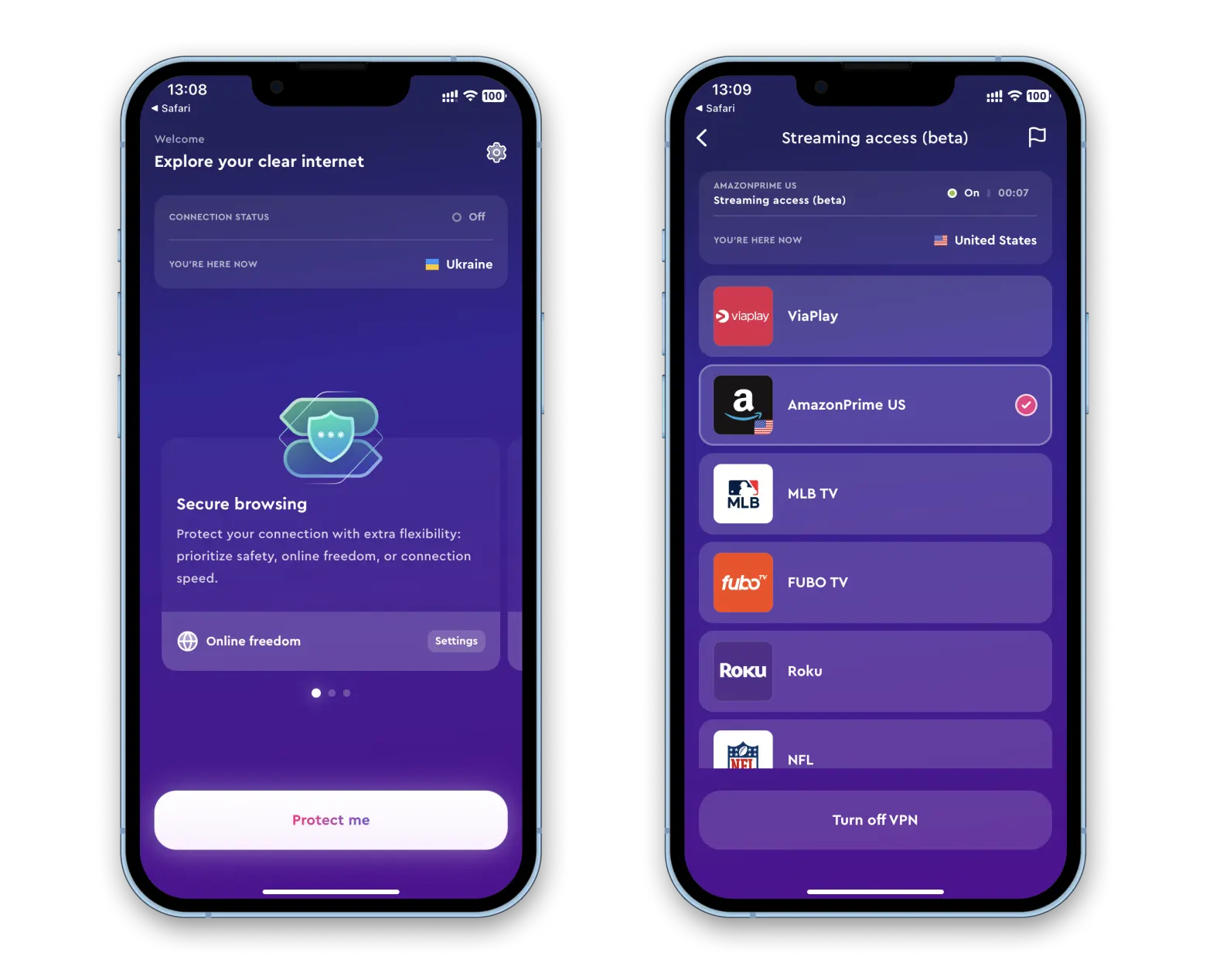 Ready to give it a try? Sign up for Setapp — it offers ClearVPN within its 7-day free trial as a part of a larger toolkit of apps. Alongside ClearVPN, you get a collection of top-tier iOS software, all available with a single subscription.
Setapp has long been the top place to discover, try out, and install Mac apps. And it's wonderful that it has expanded its catalog to iOS apps! With it, you get full access to apps for meditation, self-care, customizing your iPhone home screen, and more.
Once the trial period is over, you'll be able to enjoy the entire Setapp suite for just $9.99 per month! That's a fantastic deal considering the incredible range of apps available.
But wait, it gets even better! You can also share your subscription with up to three other people, whether they're family members, friends, or teammates. By signing up for the Family plan and inviting your loved ones to join through your account, each user will be able to use Setapp on two authorized devices: a Mac and an iPhone or iPad. And the best part? You'll only pay $19.99 per month for all four users.
So why wait any longer? Try Setapp today and open up a world of amazing possibilities.
FAQ
How to send location on iPhone to a specific contact
Open Find My > People and tap the name of the person you want to share your location with. Enable Share My Location.
How to track someone location with phone number
You can invite people to your Family or add them directly through Find My, using their phone number. There's an option to send an invite via Messages, so once they accept and allow location tracking, you will see them on the map.
How to stop sharing location without them knowing
When you stop sharing your location with any of your contacts via the Find My app, they won't be notified, so you shouldn't worry.