How to find the best scheduling app for Mac
Keeping track of your plans in time of digital communication and countless invites to online events has become almost impossible without a good digital calendar where you can integrate all your events, plans, and to-dos, as well as links to your Zoom meetings, Google Duo meetups, Facetime calls, and just daily work and household plans and tasks on your to do list.
In this post, we've selected the best scheduling apps you can use on your Mac for improved productivity and smoother task management. Browse through our selection and find just the right tool for your day-to-day planning.
What is an appointment scheduling app?
Appointment scheduling app is your best friend when it comes to managing a tight schedule. You can keep track of all your plans, meetings, and events with a simple piece of scheduling software on your desktop. Just add and manage your events in your digital calendar and have it handy whenever you need it. Get timely reminders to be ready for your next meeting.
Some appointment apps aggregate your meetings from other calendars, while others require you to create events manually. Apps also differ in their functionality when it comes to meeting notes, attachments, customizability of various aspects of the calendar – for the layout to colors and fonts.
Just weigh the pros and cons of each app depending on your personal preferences and schedule demands, and you will be able to find the right scheduling and planning app for your needs! Also – if you try one and it doesn't quite fit, you can just switch to another.
Why you might need it
A scheduling app is not just for the super organized, it's a great tool to use even if you don't have a busy schedule – sometimes you just want to keep track of the appointments you have scheduled way ahead and might forget by the time they arrive. Scheduling app reminders will save you from the trouble.
Appointment scheduler is also an excellent tool for small business. You can manage projects and meetings, add colleagues to your events, and share links to online meetings to keep your project organized and on task. The good news is that appointment software in the form of digital calendars has so many variations that you are bound to find just the right tool for you and your team's daily use.
Best scheduling apps for Mac
Whether you need an appointment calendar, a digital planner, or a scheduling tool that will work flawlessly with your daily Mac routine, we've got you. We've selected some of the best scheduling apps for Mac and highlighted the features you might love to use in your day-to-day.
Let's start.
Tidy up your calendars with BusyCal
BusyCal is a versatile calendar app that you can sync with your iCloud or manage one directly on your Mac.
Create calendars and groups of calendars, manage your day, use fonts and colors to make the calendar your own. BusyCal's built-in travel time option allows you to factor in the time spent getting to the location of your meeting, so you never overbook.
The calendar supports Dark mode, adds weather forecast to your calendar, and displays to-dos and reminders, if you want them on hand. You can also add icons and emojis to make your plans more visual.
And if you are working, in a meeting, or just winding down and watching a movie, turn the Do Not Disturb mode for the alarms to be suppressed.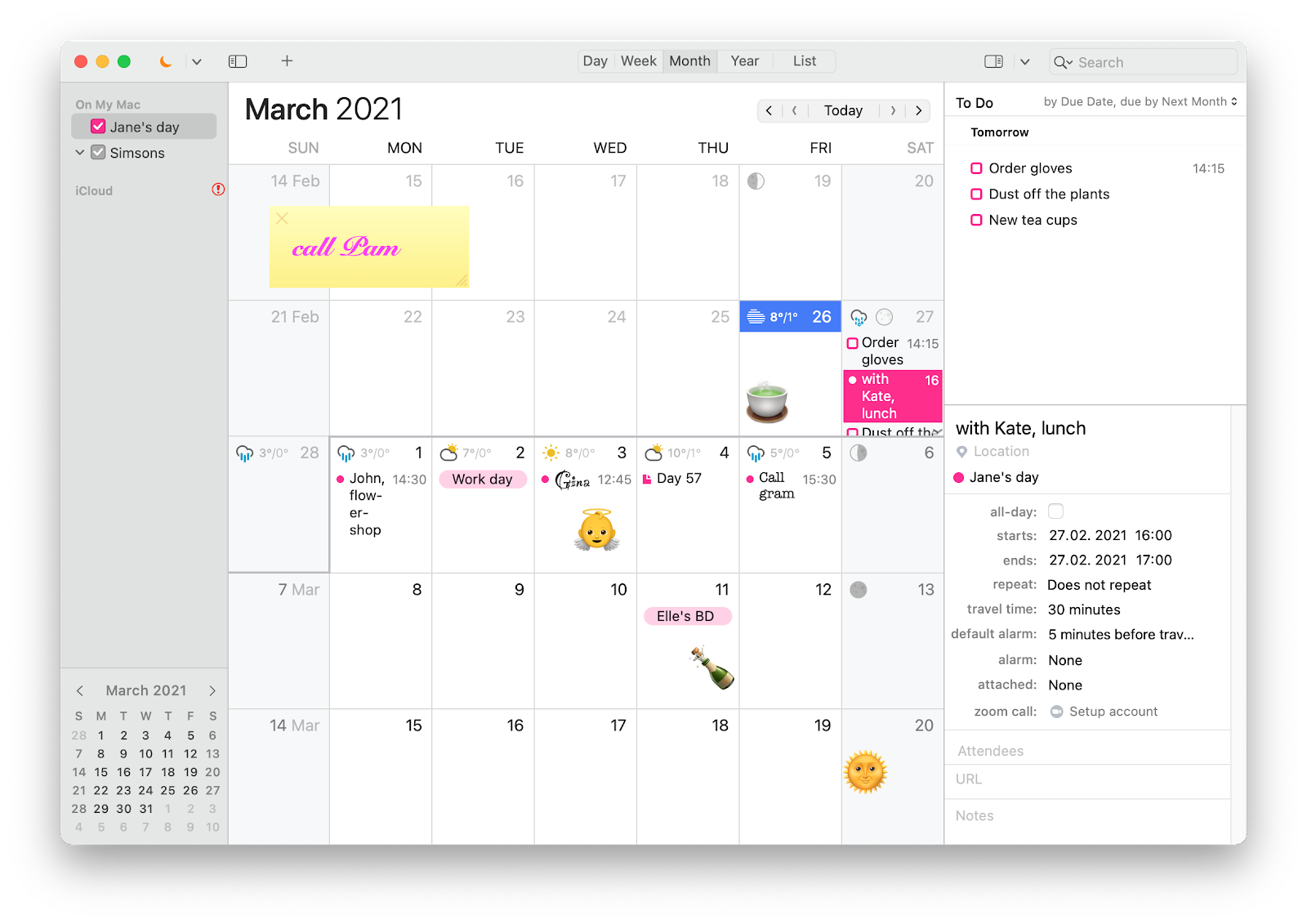 Aggregate online calls with Meeter
Meeter is your go-to if you need to integrate a collection of various calendars and meetings. Sometimes we are not at our own mercy when it comes to the digital platform for an online meeting. Sometimes we need to integrate multiple calendars to avoid missing reminders and important meetings. Looking through all your email invites to find the link to the right meeting can get stressful, confusing, and just plain exhausting.
Sync your calendars and online meetings with Meeter, a web meeting aggregator that lives in your Menu bar. Just click on the app icon in your Mac's Menu bar and see all your upcoming meetings with buttons getting you directly to your call right next to them.
The app automatically aggregates your calendars linked with your default Mac calendar.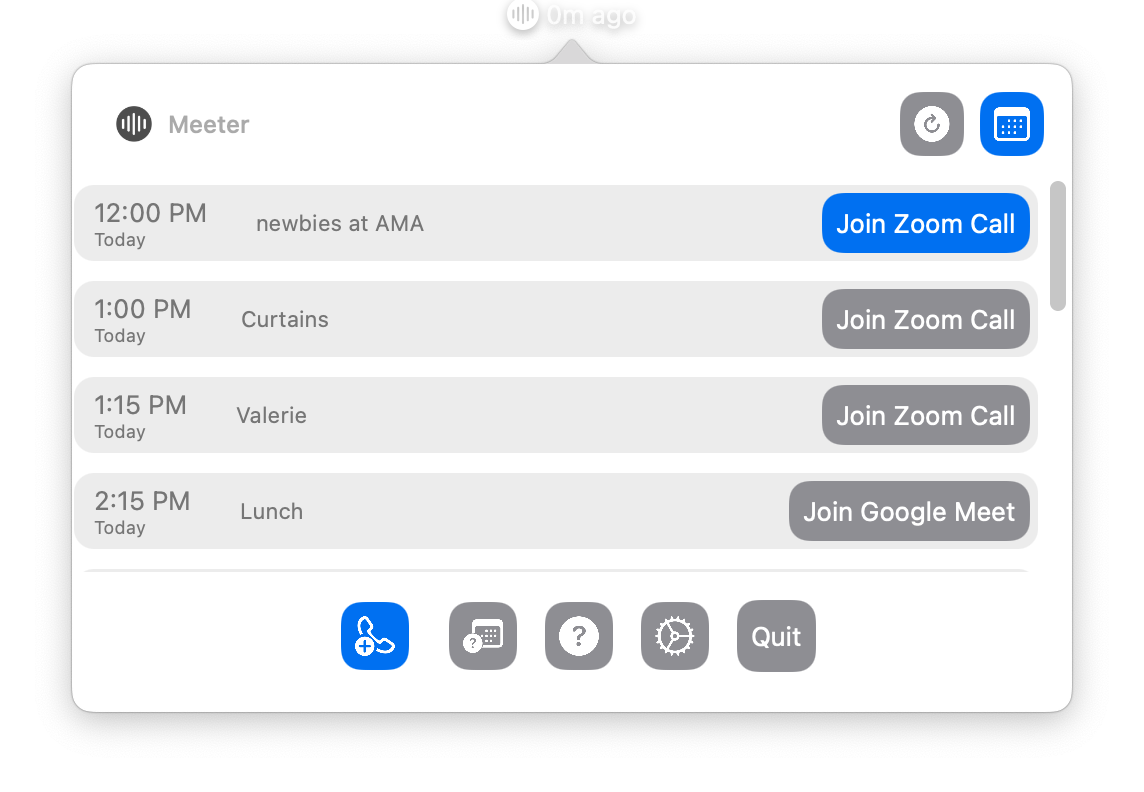 Take full control of your projects with Aeon Timeline
Aeon Timeline is the app you did not know you needed. It allows you to view, plan, and manage your projects in a coherent, visualized, uncluttered timeline. You can choose the app's templates for drawing up and running a timeline for your business projects, hobbies, function, and more.
You can use the app's customization options to track timelines for small-scale projects that span days and for historical research spanning years. There's also a numeric timeline with numbers instead of dates.
If you are writing a novel or a script, Aeon Timeline offers an invaluable set of tools to plan out your work's, well, timeline. Keep track of all your storylines and avoid plot holes masterfully! Don't let me tell you what an invaluable tool this can be if your story jumps back and forth in time. And in the app's screenplay format you can even track the timing of your script.
The app also has a dedicated timeline template suitable for legal practitioners.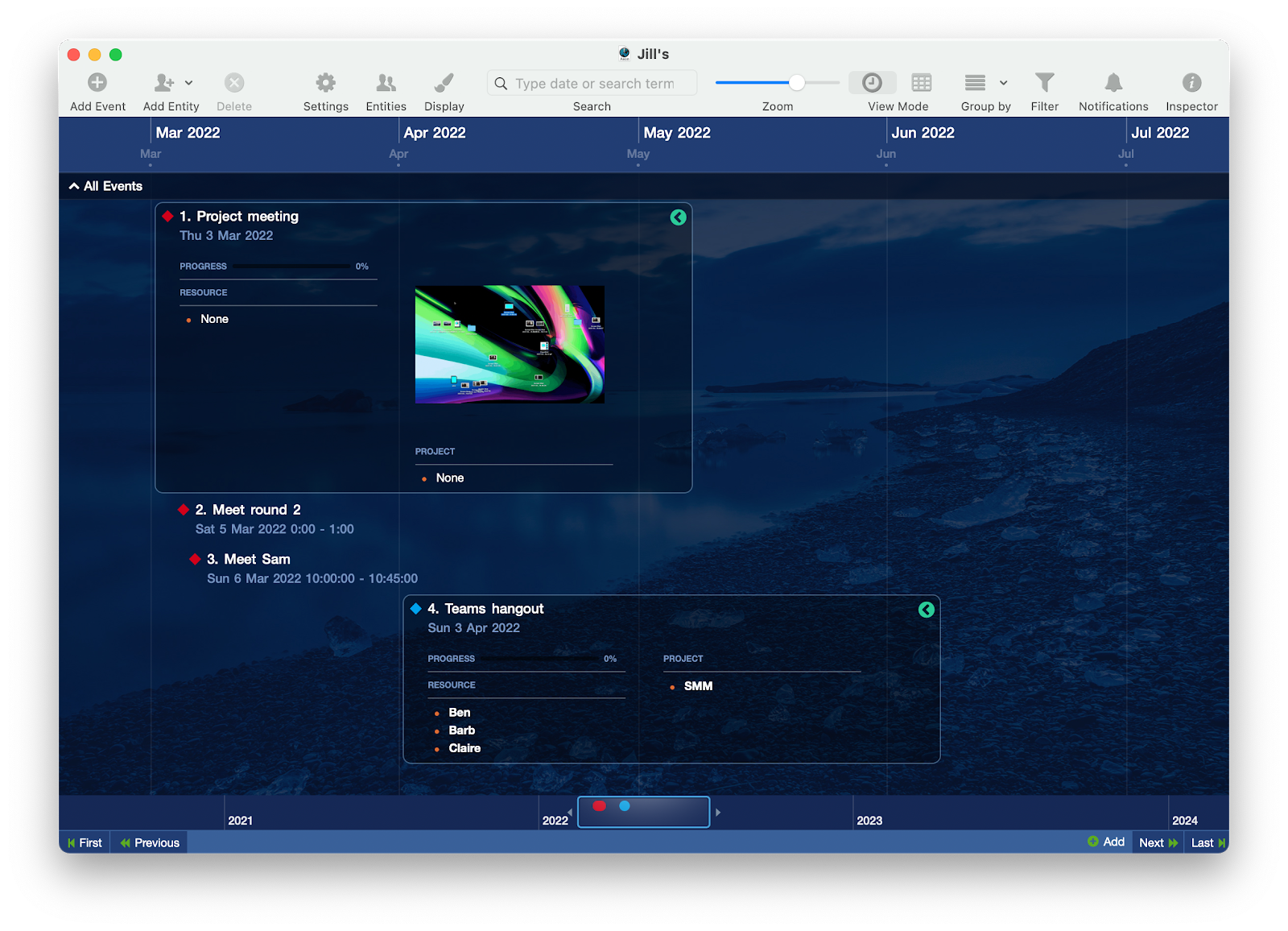 Get instant reminders and track your schedule with InstaCal
InstaCal is a compact app that lives in your Menu bar. It syncs your calendars and is easily customizable to manage your events and reminders. You can also switch to having InstaCal in your Dock, depending on your preference.
The app allows you to manage upcoming events and add new events to your calendars that you've synced with the app. Set up alerts for all events and don't miss a thing!
Switch between tasks and reminders to keep track of your tasks at a glance, create and manage events and reminders, and hide completed tasks to clear up your task board.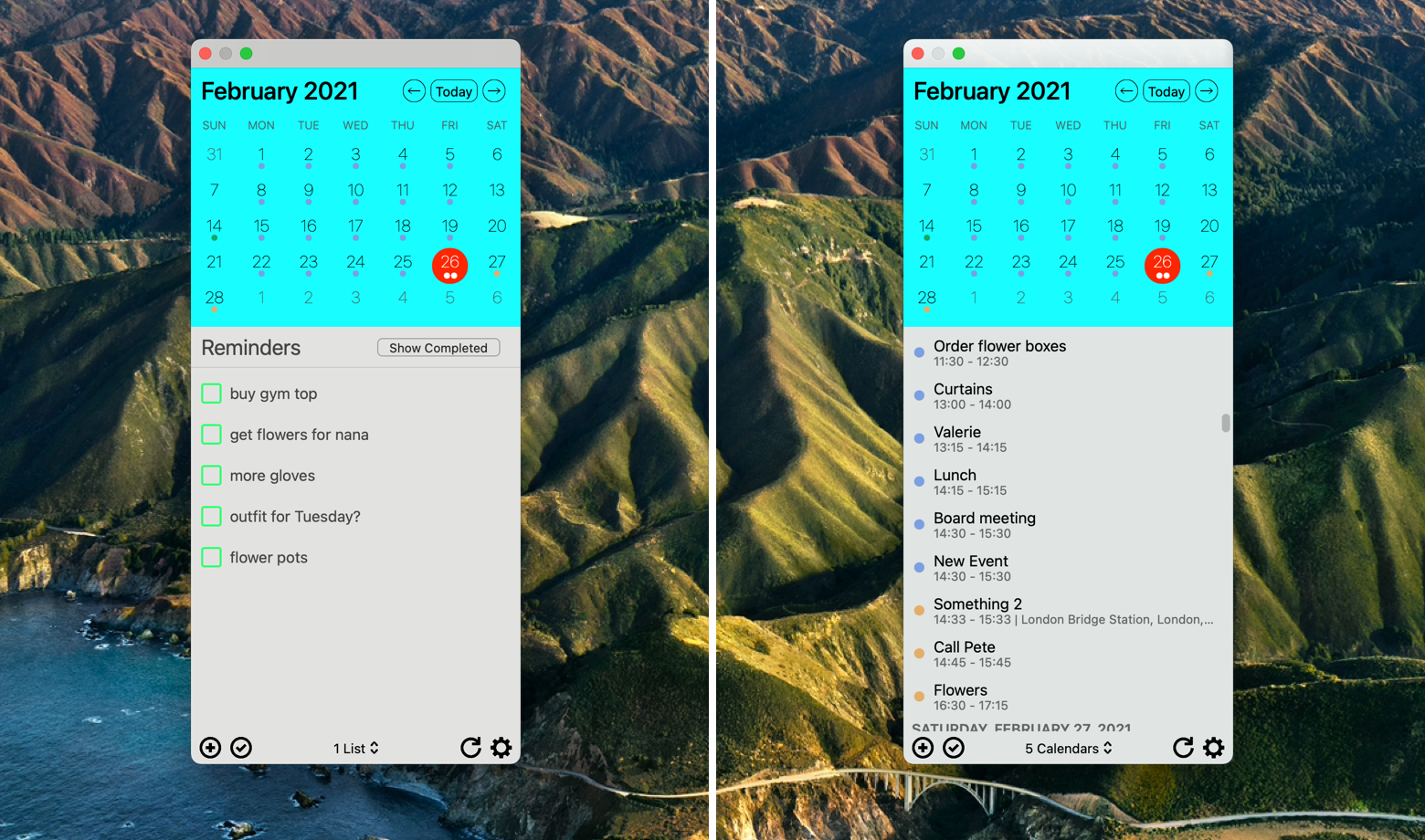 Plan your activities with 2Do
Task scheduler 2Do is an app for keeping all your tasks, events, meetings, and projects in order. Track your upcoming to-dos, tasks, events, meetings in color-coded lists, add tags and notes to better structure your plans: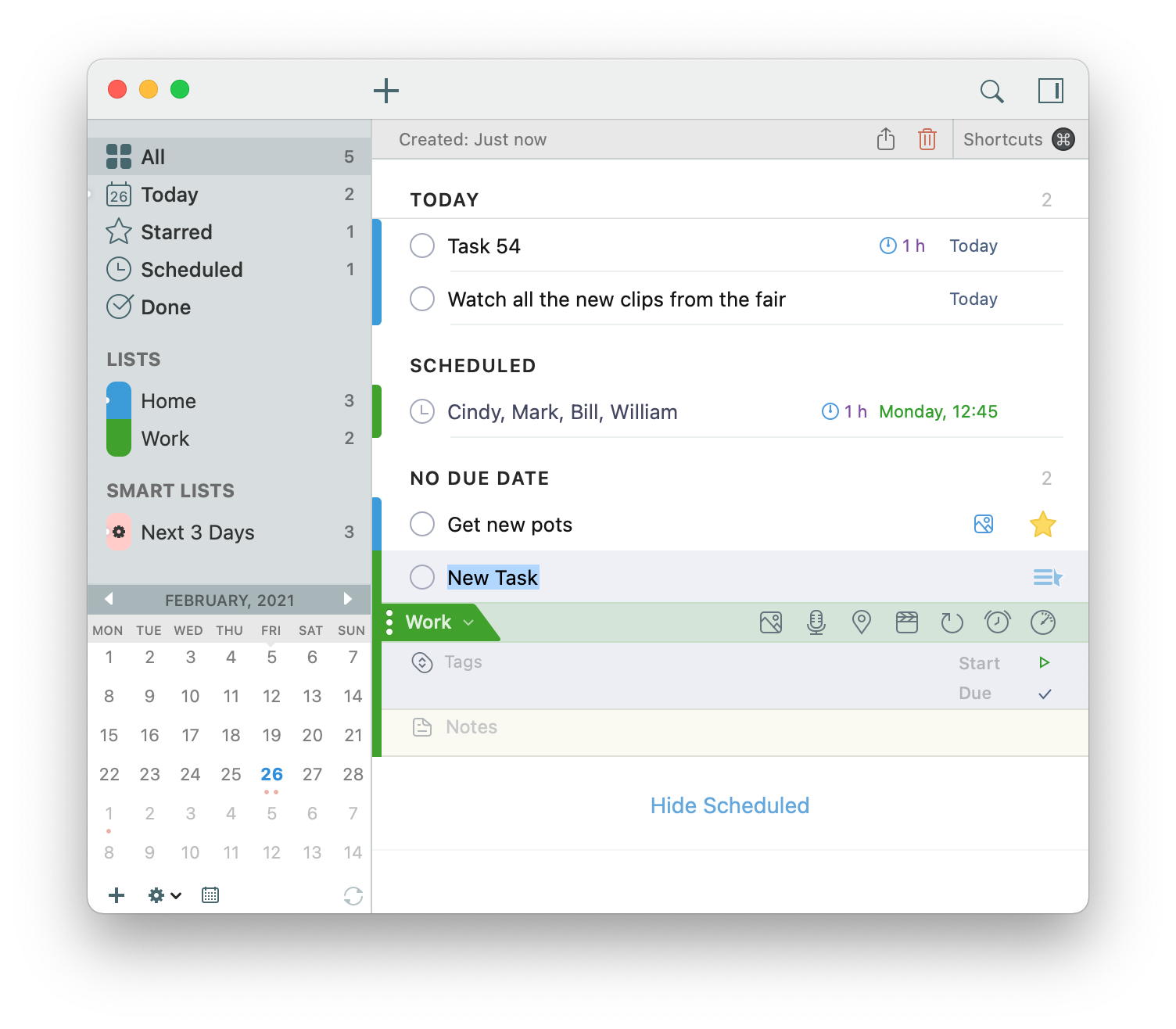 Create tasks and events in 2Do by simply clicking the + at the top and adding all the necessary information about your plan.
2Do offers a cool security feature of setting a master password for the app.
To do that, open the app, go to the 2Do menu at the top of the page and click on 2Do. Select Preferences > Security. In the Protection tab you can set a master password, customize autolock to fit your security needs with the app.
We chose the option to Lock everything, and the app now requires our 2Do master password to unlock the app's UI. And while we do need to remember our 2Do password for various menu settings, the app conveniently allows the password feature to work with TouchID. All we had to do was tick the respective box in the Protection menu and now are using TouchID to unlock the app:

Go pro with your meeting management with iMeetingX
If a large chunk of your work revolves around meetings and they are tightly integrated into your work assignments, using iMeetingX is what you need. The app provides a comprehensive toolkit to manage meetings within your project, add participants, create meeting agenda, take notes, add attachments, and keep all your meeting decisions, tasks, and files on hand.
You can easily send your meeting notes via email by clicking the airplane icon in the app's menu when you are in the respective meeting. You can also send them to print.
To manage your projects and meetings in iMeetingX, first initiate a project, add participants, and project details. Next, create meetings for your project and add as many details as you wish.
In the app's Tasks tab, you'll find Smart Lists to track your notes, decisions, meetings, and more.
iMeetingX provides an advanced vessel for people whose projects require precise record of meetings, distributed tasks, joint decisions, and the like.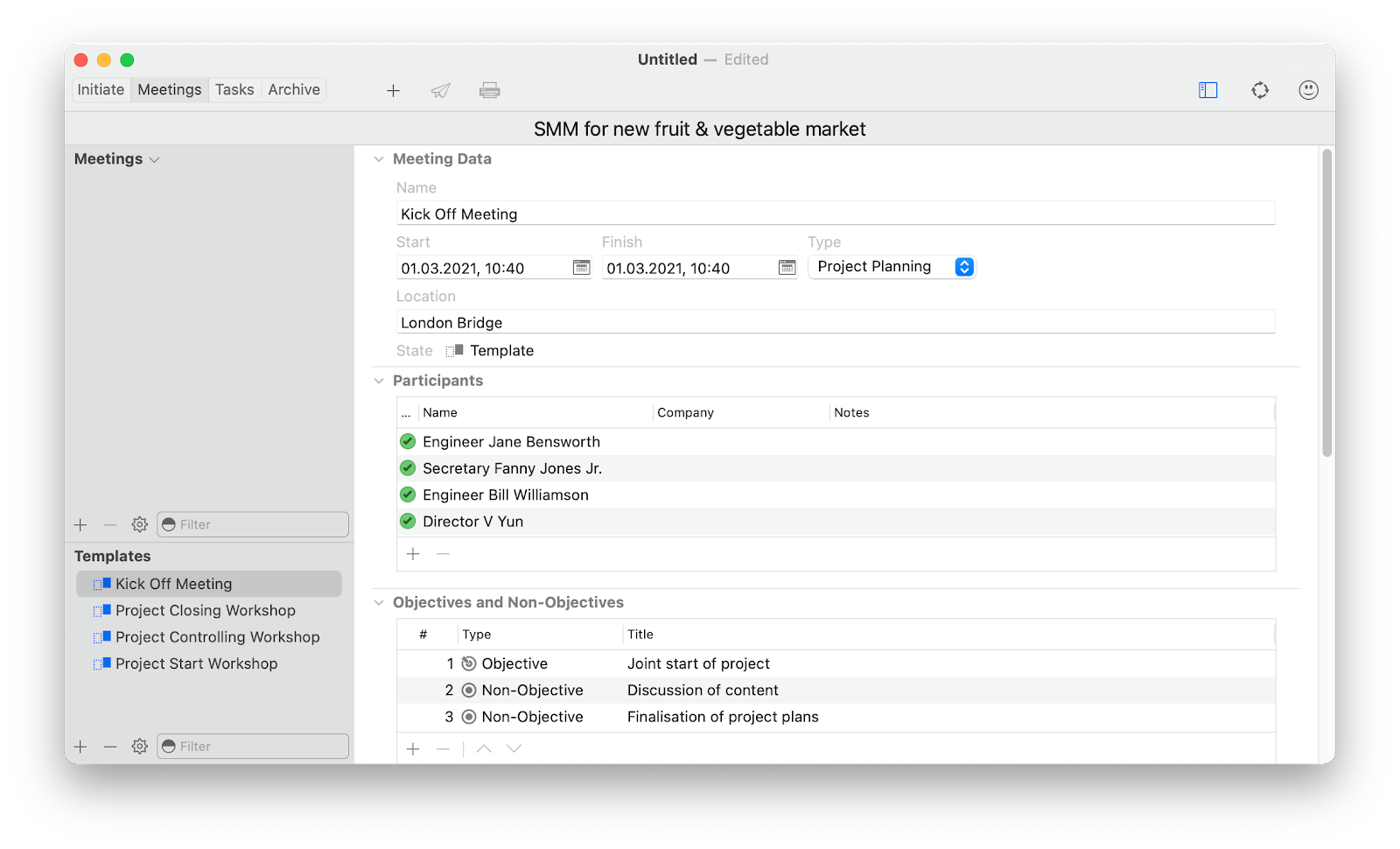 As you can see, your choice of an app to plan your work and home projects and meetings is pretty vast. You can go with something minimalist to keep track of your day out of the Menu bar or you can go all out with detailed planning, notes, and meeting minutes.
Depending on your individual schedule and needs, you can pick the best appointment scheduler and day planner for your Mac. BusyCal, Meeter, Aeon Timeline, InstaCal, 2Do, and iMeetingX are all excellent choices for planning and managing your projects.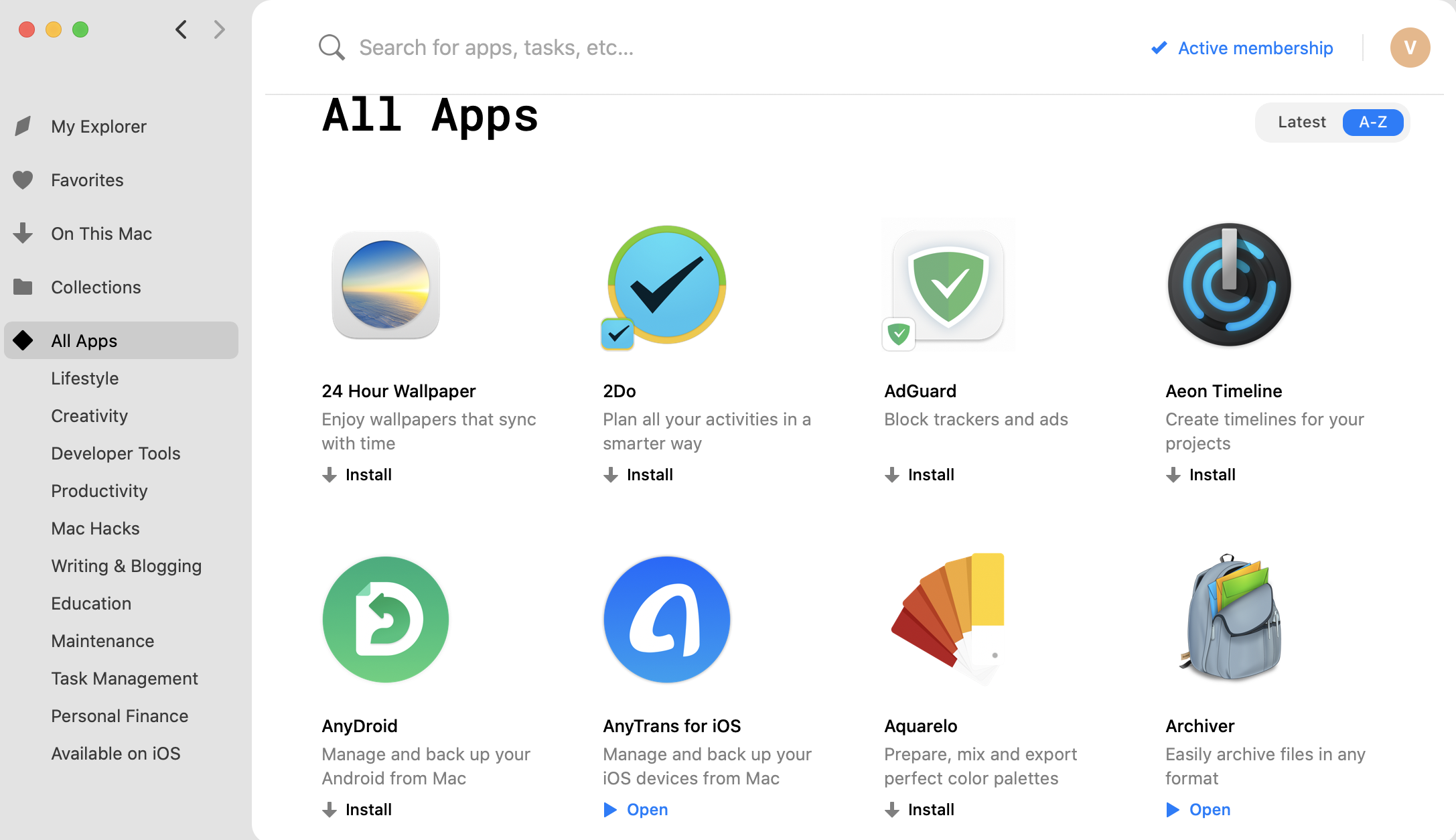 And if you want to use more than one – that's never been easier as these apps are available with your Setapp subscription. You can also try them and 200 more apps with Setapp 7-day free trial.