How to crop a video on your Mac
Whether you need to crop video footage you took with your family and friends, edit a screen recording you've made, or clip a B-roll for your vlog, you can do it on your Mac. There are several tools at your disposal when it comes to video editing and cropping, so let's take a look at your options.
How to crop video in iMovie
There is a built-in app on your Mac called iMovie where you can edit videos and create clips out of media in your library.
To crop your video with iMovie, open Finder > Applications > iMovie.
Click Import Media to add the video you want to crop
Select your imported video and click the crop icon on the right side of the screen
The cropping tool will allow you to set the cropping area
Click on the blue checkmark to confirm your selection and crop the video. Now you can export your file by clicking the export icon at the top right side of your screen (a square with an arrow pointing up), preview your crop by clicking the play icon at the bottom center of the editing area, or perform other edits with your footage, e.g. rotating it.
To crop another video, click on the upward-pointing arrow at the top left side of the editor. You can also simply drag and drop your video file onto the My Media area of the iMovie app.
The convenience of using iMovie to crop videos is that the app is built in and you don't have to install it. It provides video editing functionality and works with a variety of files, including MOV, GIF, JPEG, MPEG-4 SP, iFrame.

If you don't use iMovie often and/or are short on space on your Mac, this 2.77 GB app (at least, that's the app's size on our machine) might feel like it's taking up space and you end up deleting it, only to need to crop a video later. The good news is – you can reinstall the app from the App Store easily and cut your video in iMovie or try other tools to crop your footage.
Crop a video on Mac without iMovie
If you don't want to use iMovie, need more features, or have uninstalled this built-in Mac app, you can crop your clip with other apps. Let's see how to crop a video on Mac without iMovie.
If you want a video cropper that can also do a screen capture, you can use Capto, a screen recorder and video editor app.
To crop your video in Capto, all you need to do is run the app, go to Video, and drag and drop your video file onto the app. Capto maintains the default aspect ratio of your video, but you can uncheck the respective box to change your aspect ratio.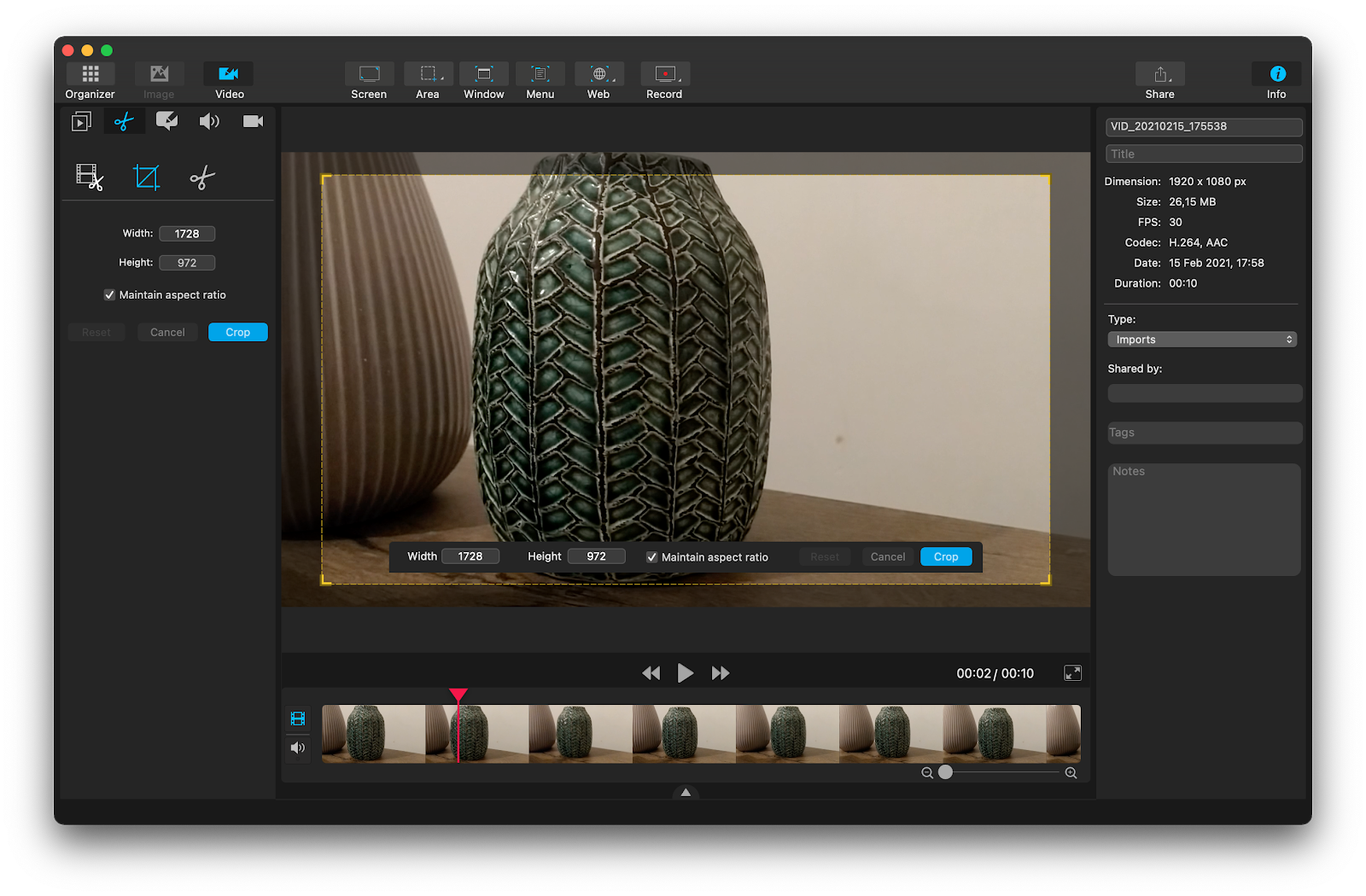 The app's tools also allow you to blur parts of your video and add cool artifacts.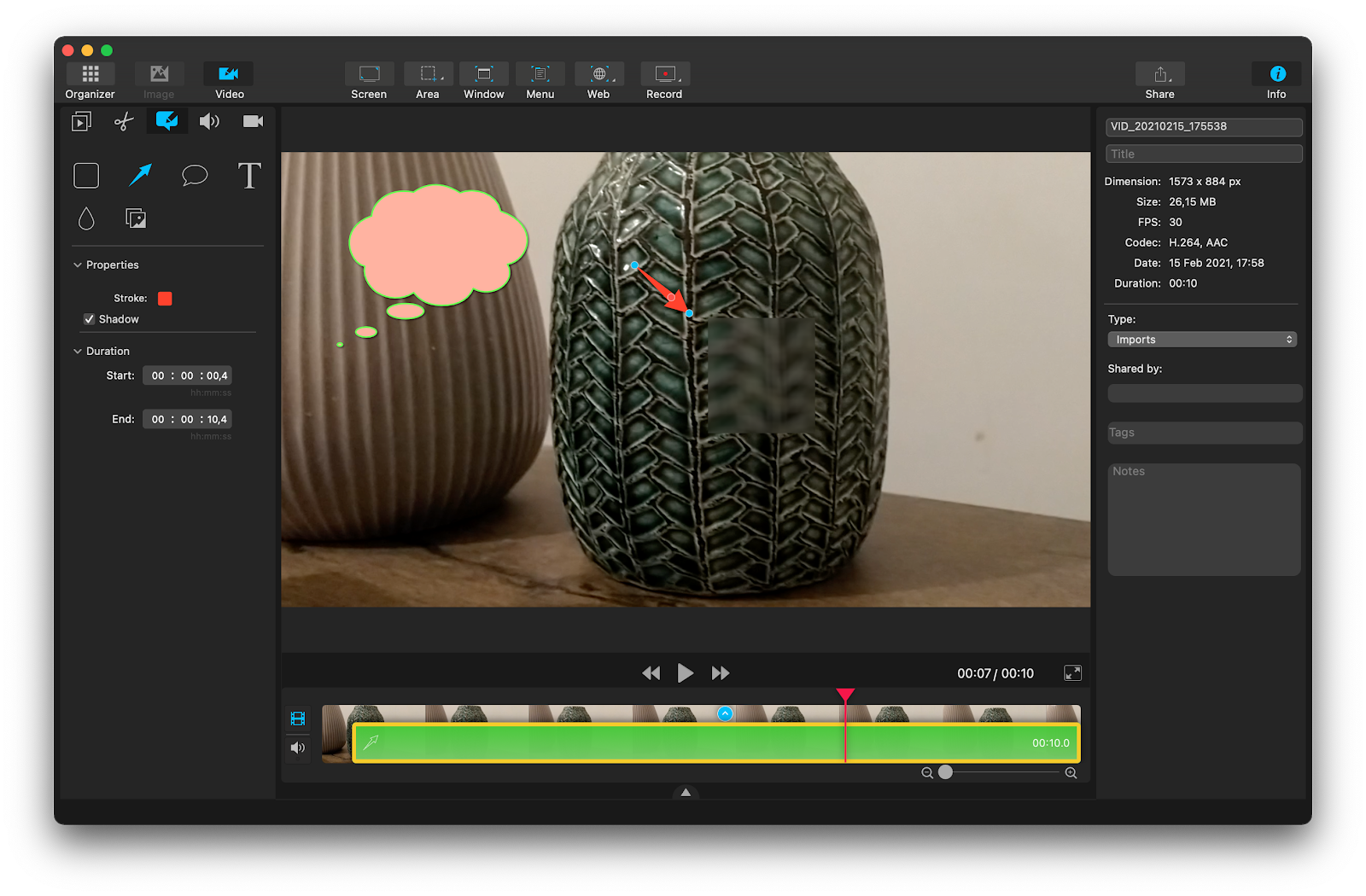 When you are done, save your edit by pressing Command + S and export the file by going to File > Export. Set your desired file name and location, and voila.
Capto's video cropping functionality along with other video editing features will come in handy for times when you need to create a YouTube tutorial or explainer, as you can easily stitch clips together, add images or text, adjust the volume or mute the clip altogether, and blur out private information like addresses on your mail-in packages or info on your computer screen as you vlog.
Alternatively, you can use a video editing app CameraBag Pro to crop your video.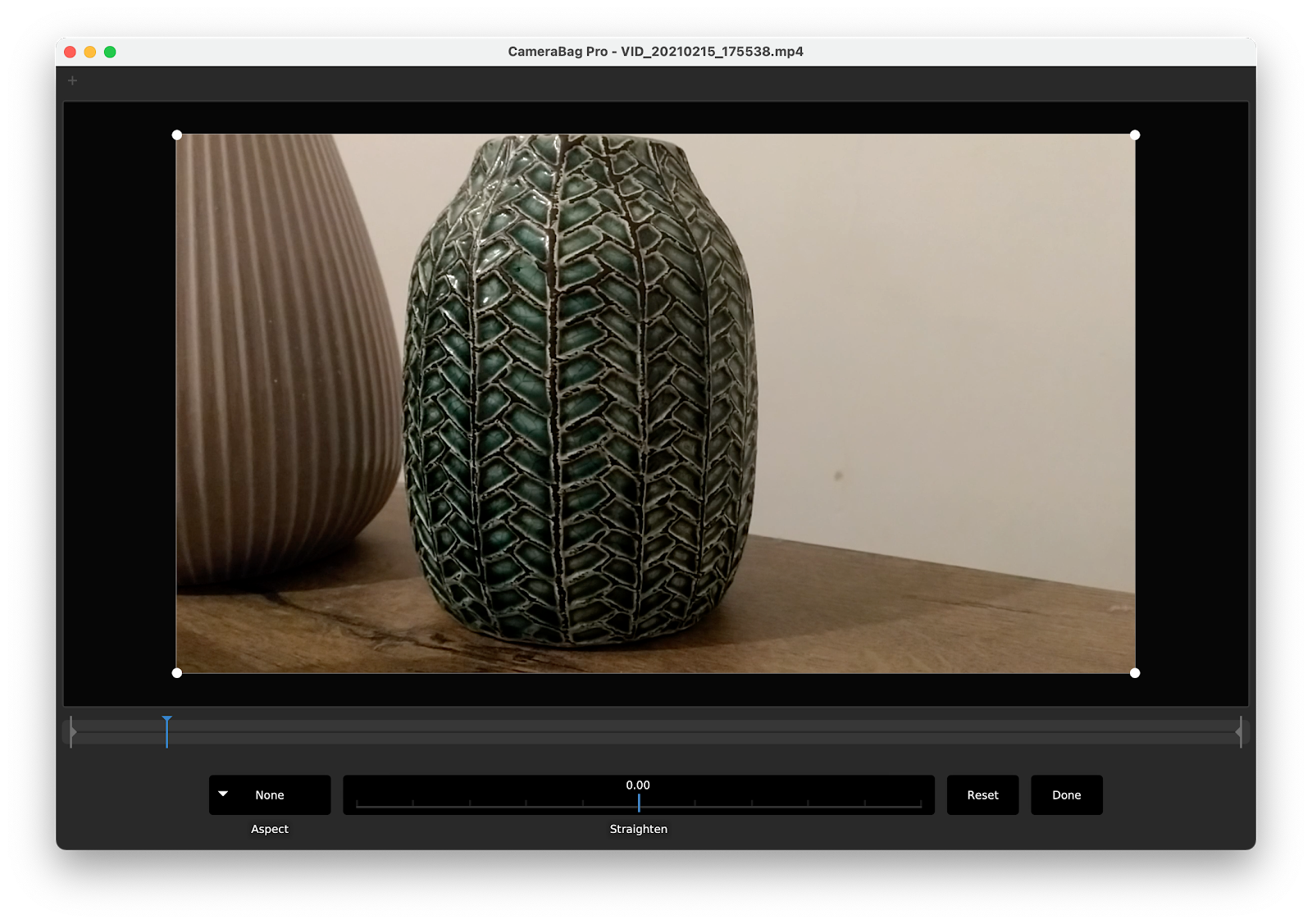 Just open your video in the app, adjust the crop frame, and click Done.
The app has a selection of standard aspect ratios so you can easily pick the one that fits your needs. It also can help you straighten your video if it's a little crooked.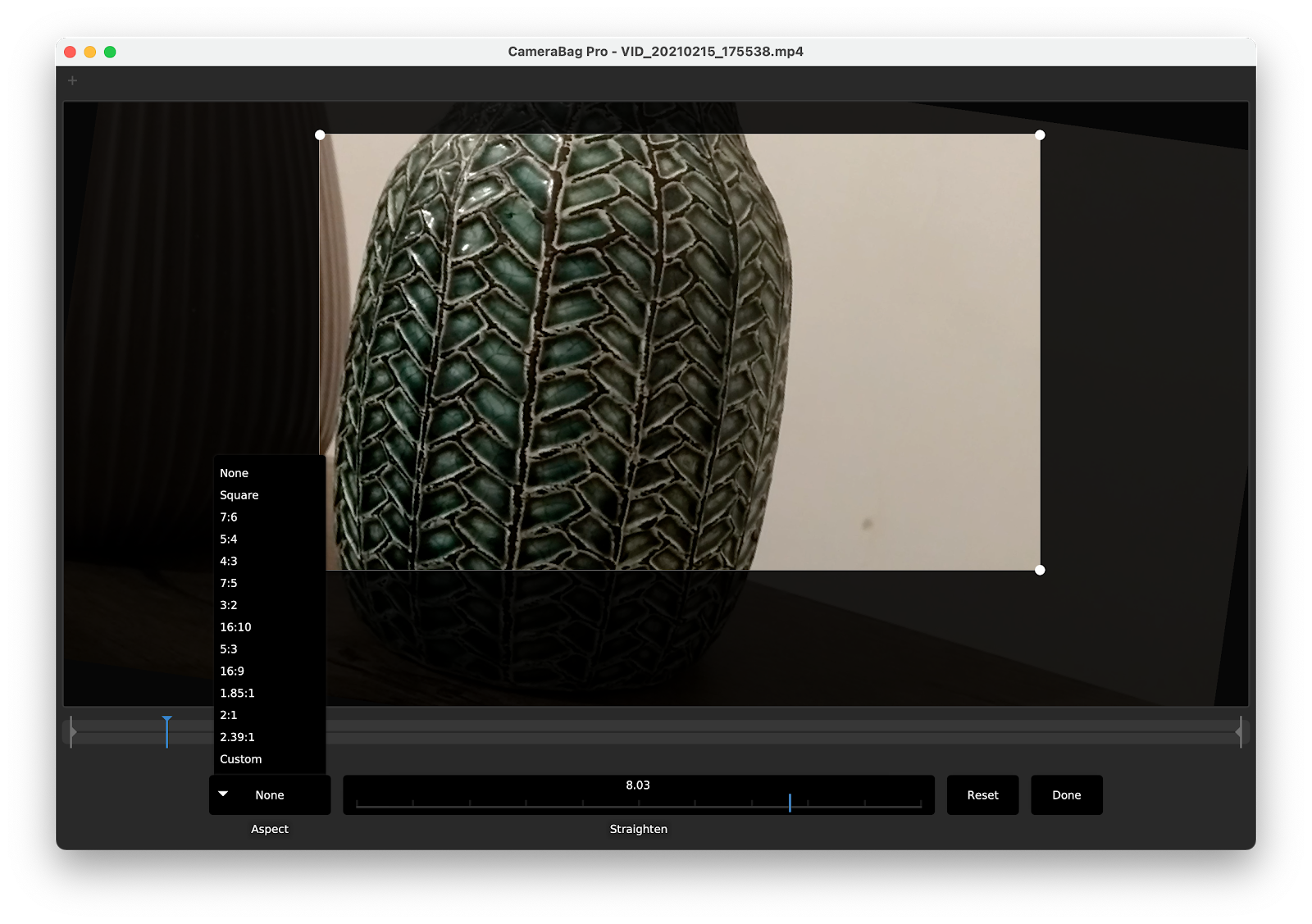 To save your edited file, click File > Save as. You will be able to select the file type for your video, name, and location. Output video files include MOV, MP4, and M4V.
CameraBag Pro will be a great solution if you are looking to edit videos (and photos) with a more professional interface and video features. The app is designed to process your edits quickly and efficiently. CameraBag Pro can also help you make and save batch changes.
You can use this app to adjust contrast, saturation, temperature, exposure, and white balance in your video: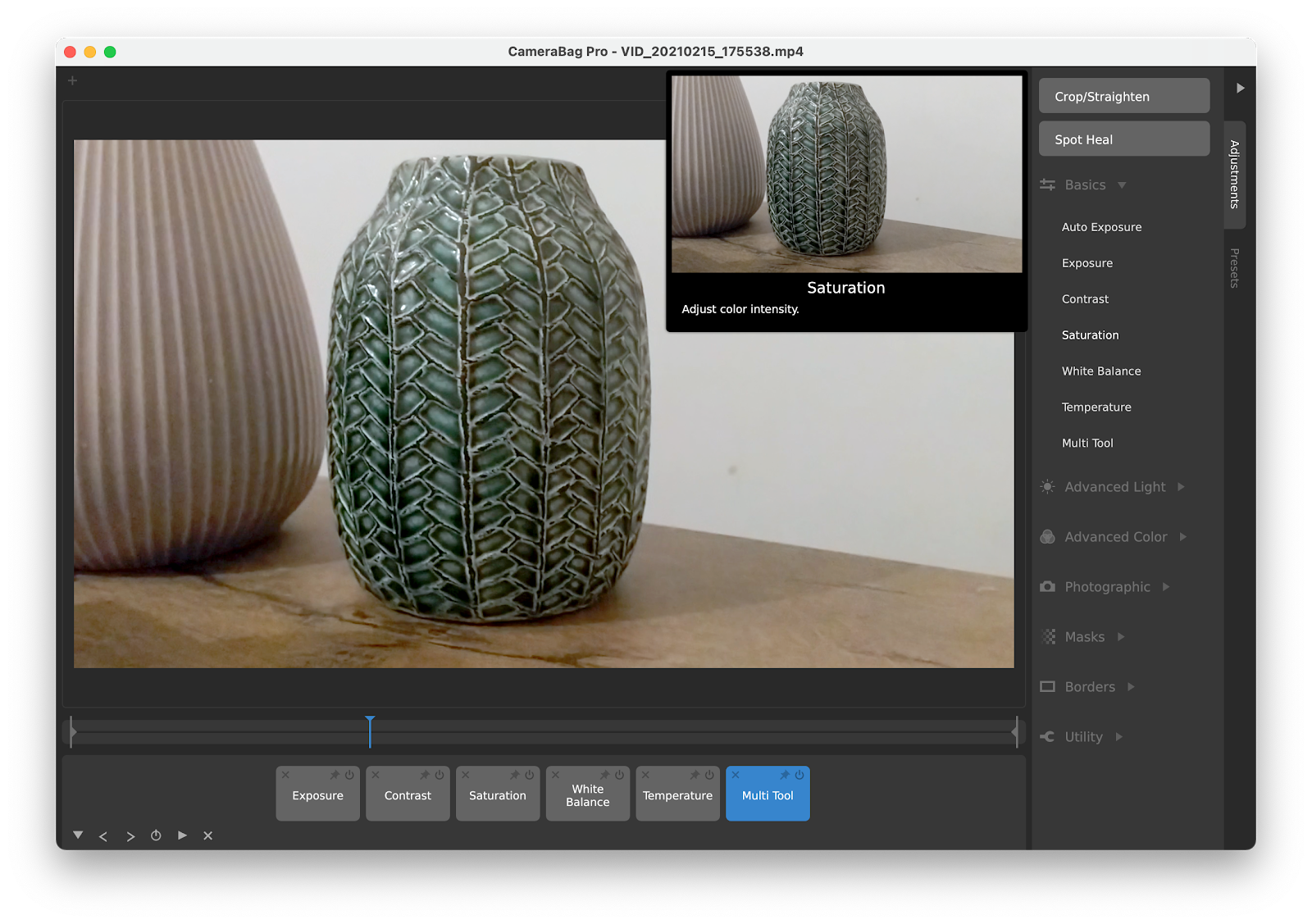 Mac's built-in video player QuickTime can also serve as a basic video editing tool, but it won't crop video unless by crop you mean trim. This built-in Mac video player can help you trim your video footage.
To do that, open your video file in QuickTime and click Edit > Trim.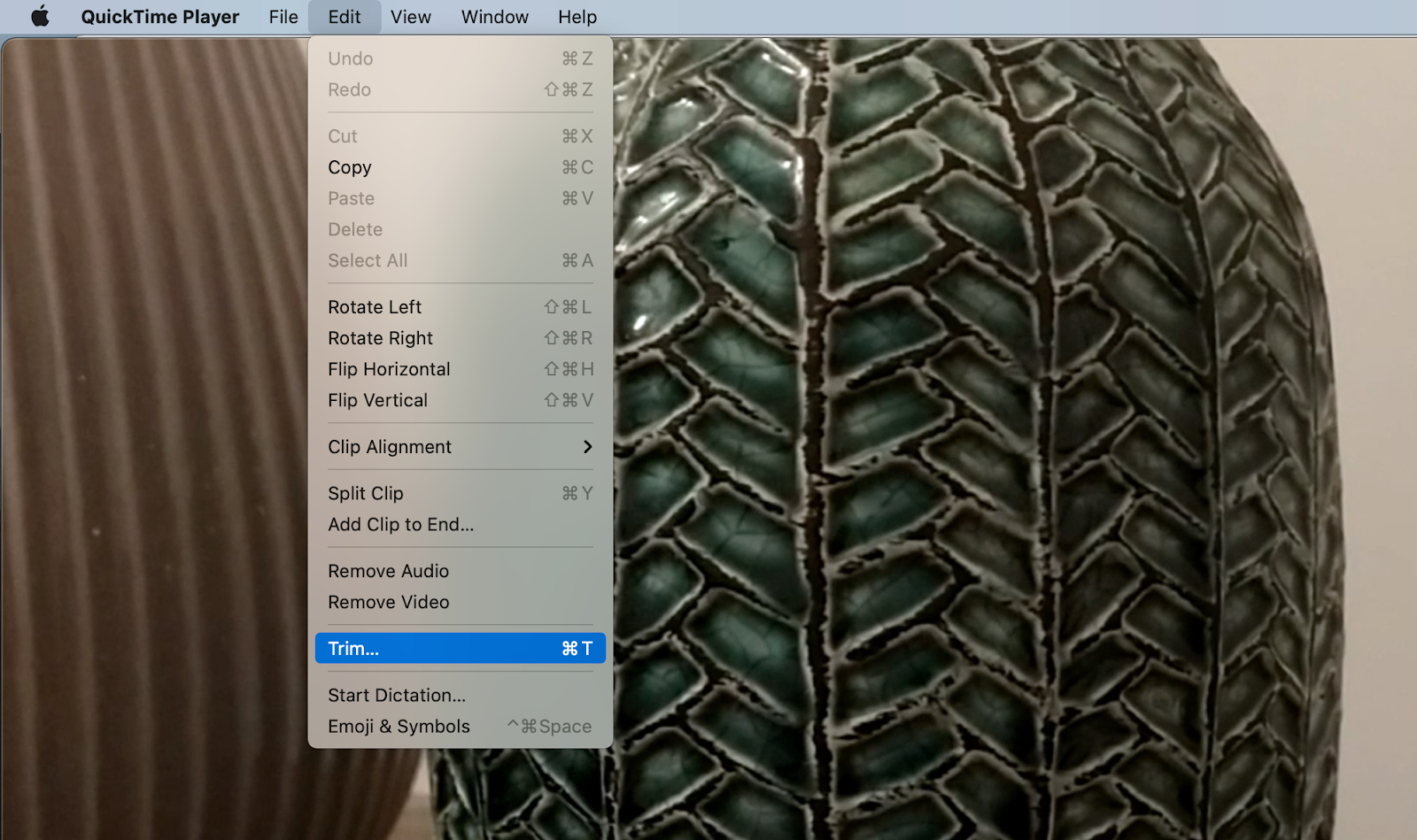 On the timeline editor, drag the yellow indicator to mark the part of your video you want to keep and click Trim to get your trimmed down video.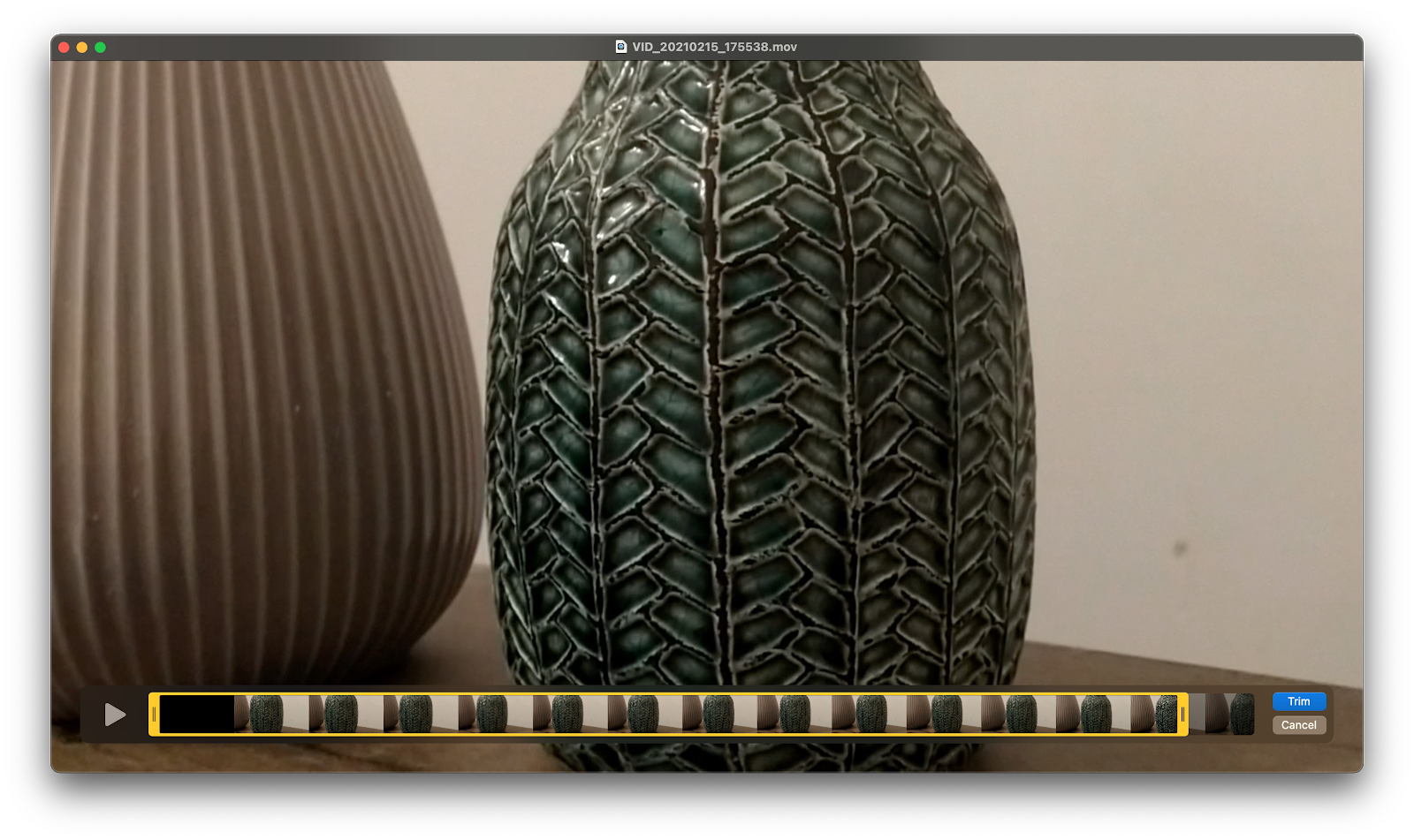 Crop a video online
If you don't crop videos much and your file size is small, an online video cropping can be the solution for you. To crop your video online, all you need to do is take your pick – EZGif, Clideo, Kapwing are just some of the options you get when searching for an online video cropper.
EZGif will crop your video if the file size is 100 MB or less. The formats the tool accepts include MP4, WebM, AVI, MPEG, FLV, MOV, 3GP, among others. And you don't even have to upload your actual file – you can use a URL.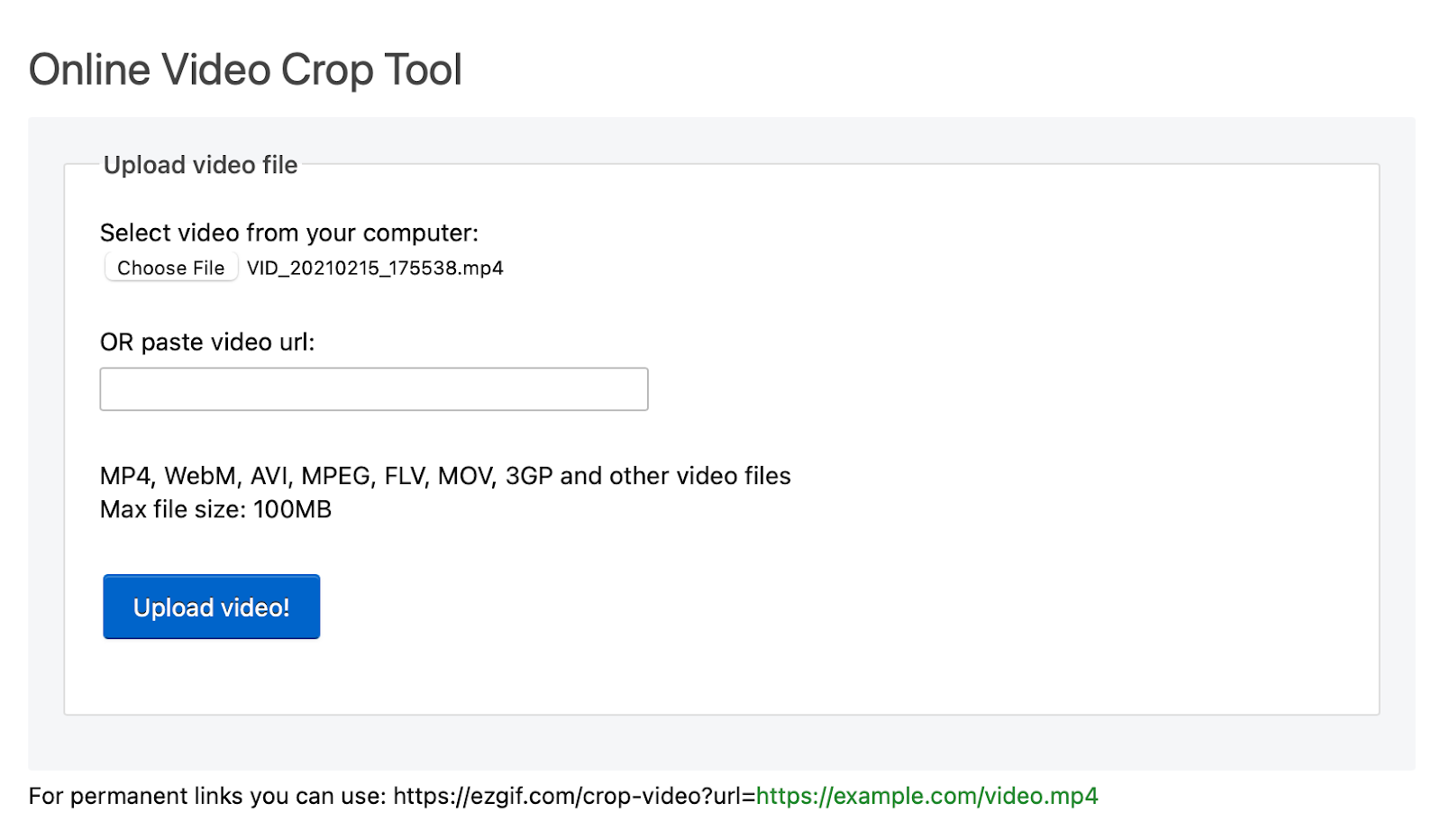 Hit Upload video and get to cropping: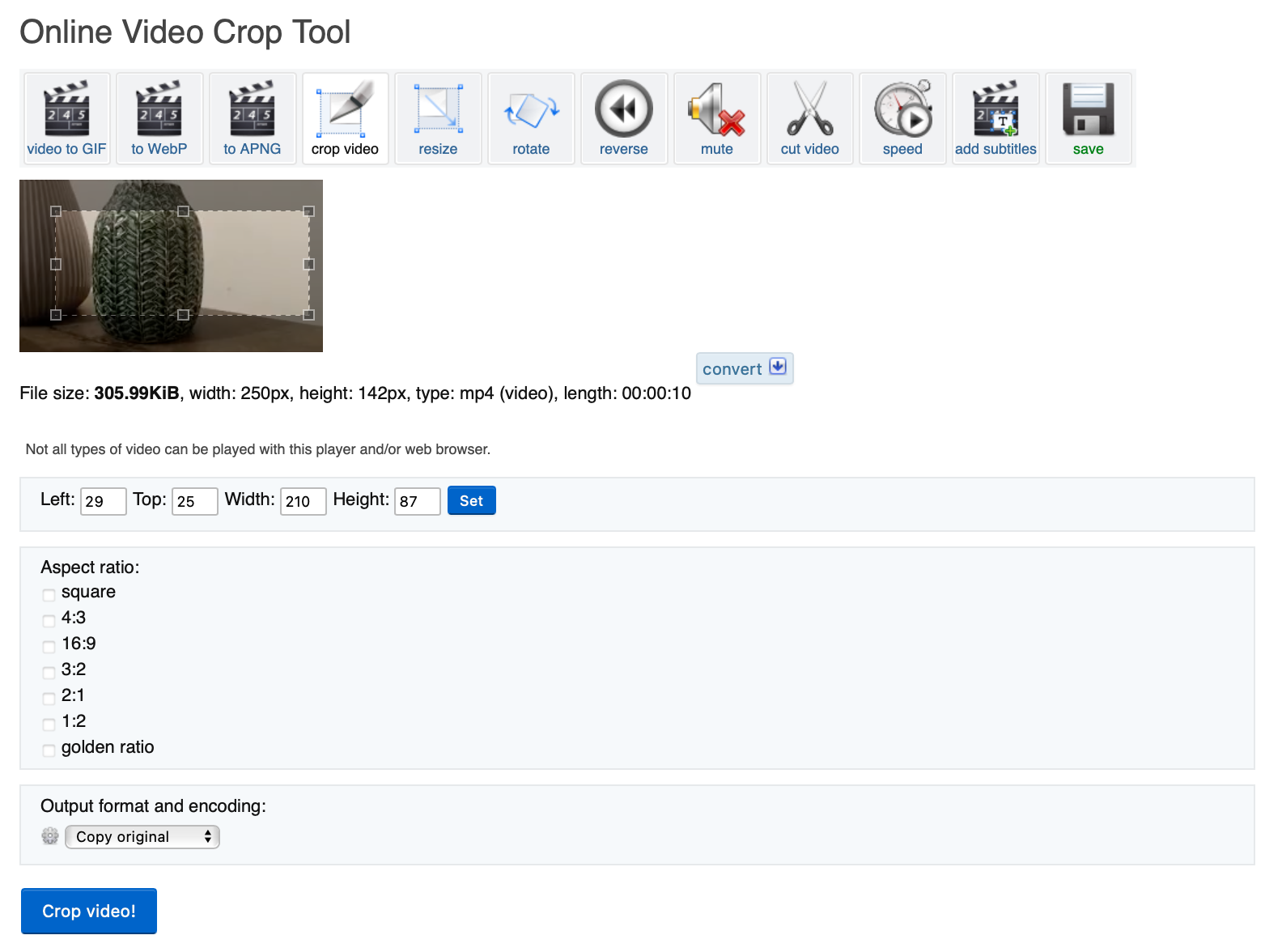 After you crop your video, you can also convert it to GIF, resize it, rotate, cut, or mute. Additionally, you can adjust video speed or add subtitles.
Another online video crop tool is Clideo. It supports a variety of video formats, including AVI, MOV, MPG, MP4, WMV, and allows you to upload videos from your PC, Google Drive, and Dropbox, as well as via links: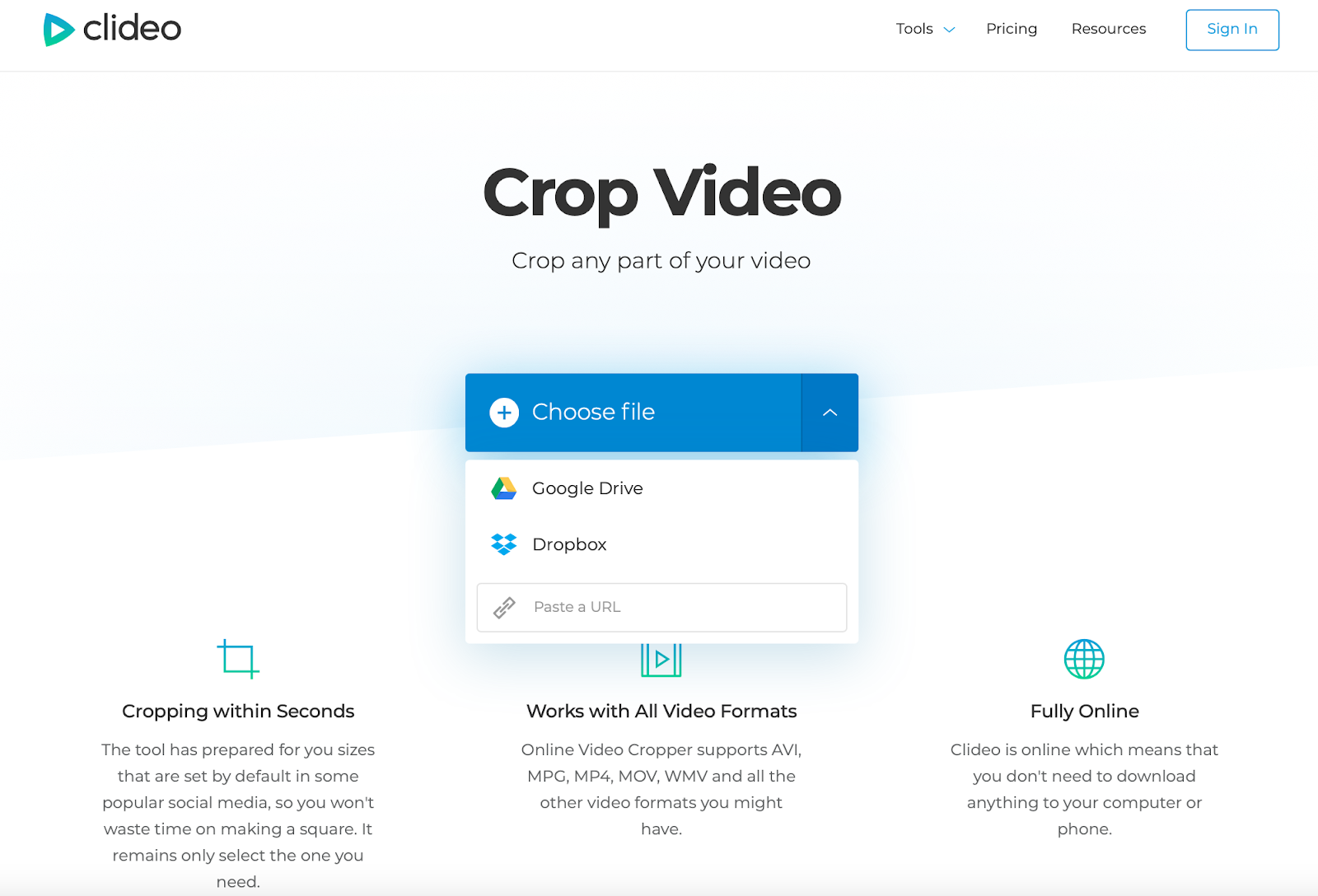 Crop your video and select the format for your final file (if you want it converted):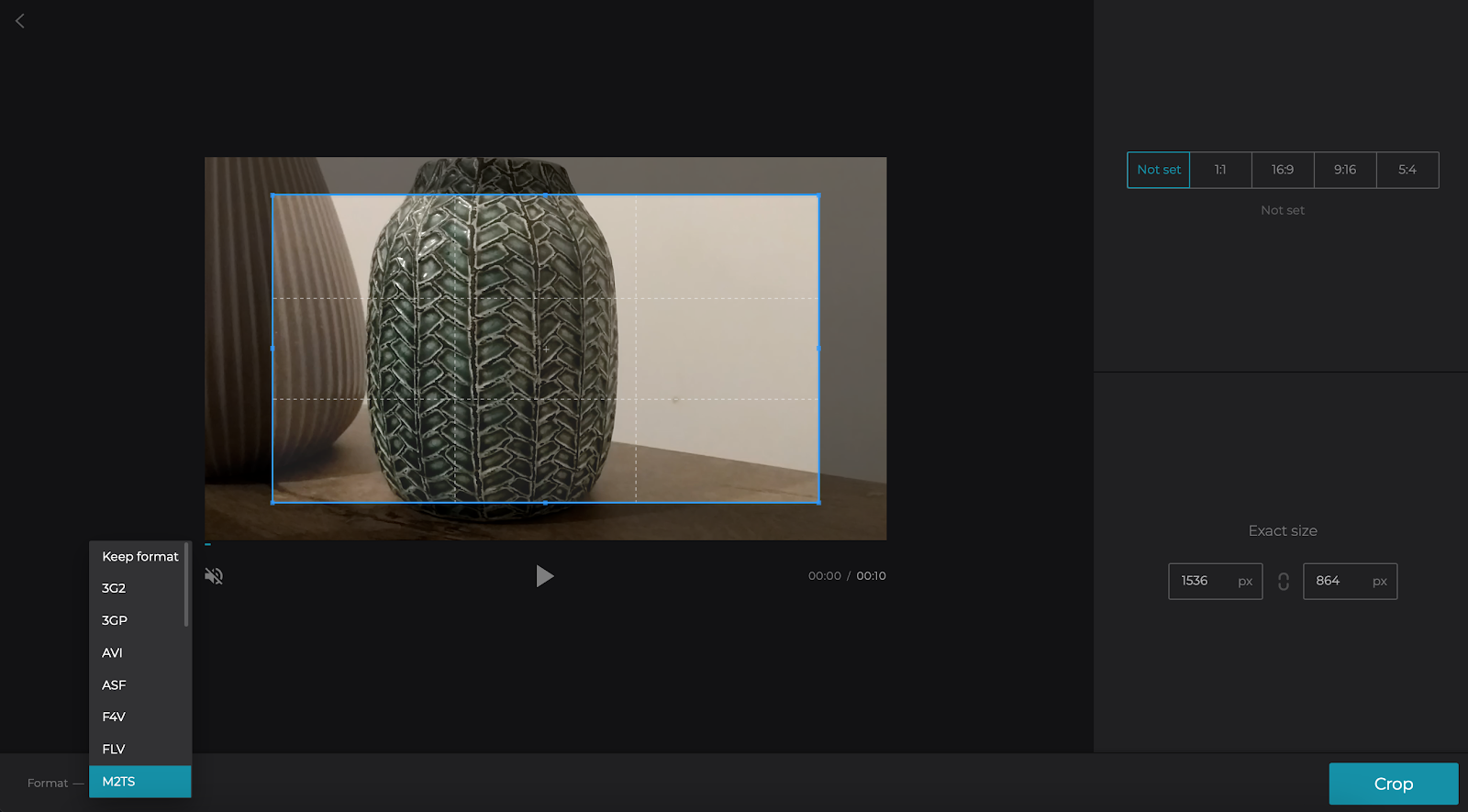 In the free, no-signup version of the tool our end video had a watermark: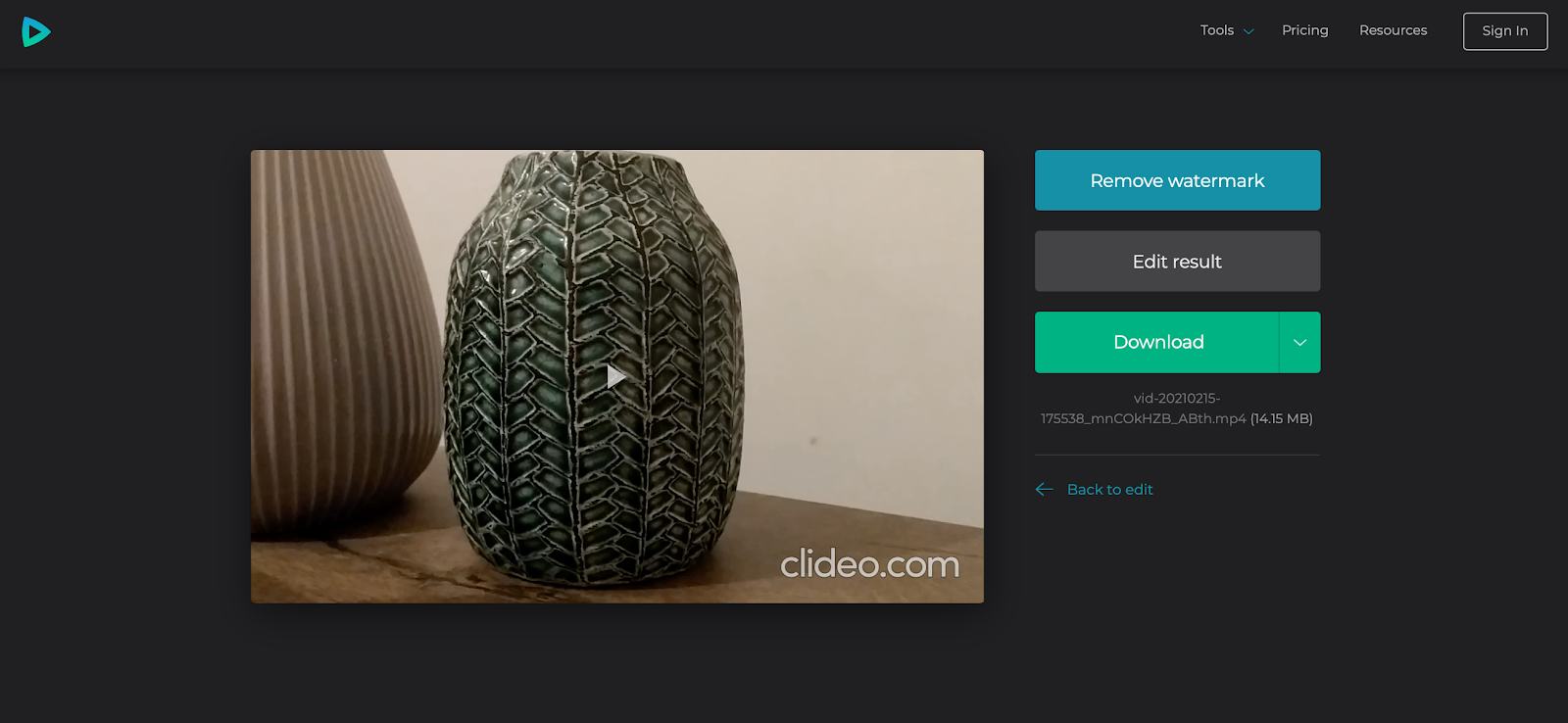 Online video editor Kapwing also offers an online video crop tool: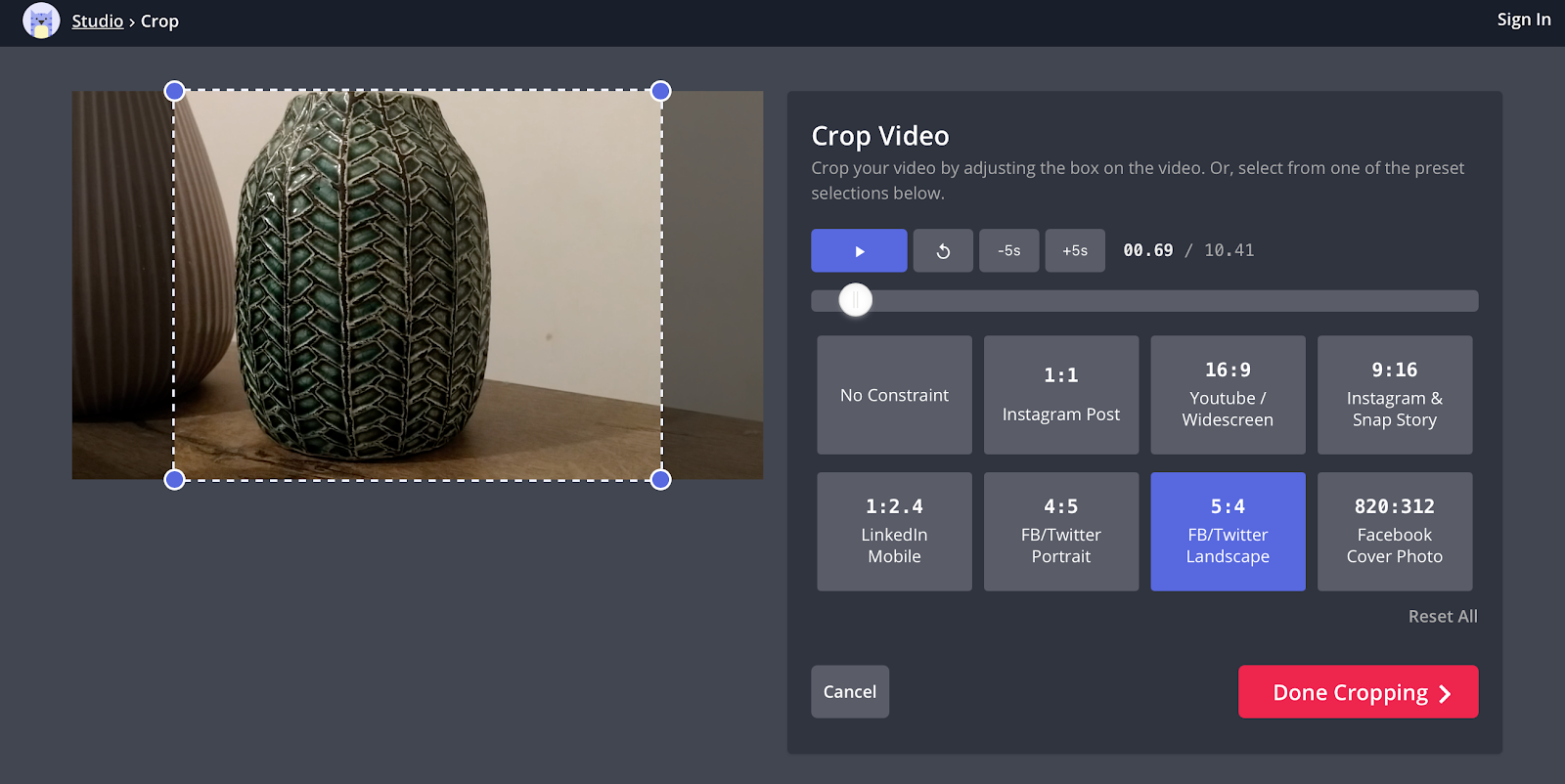 You can add comprehensive edits to your video after you crop: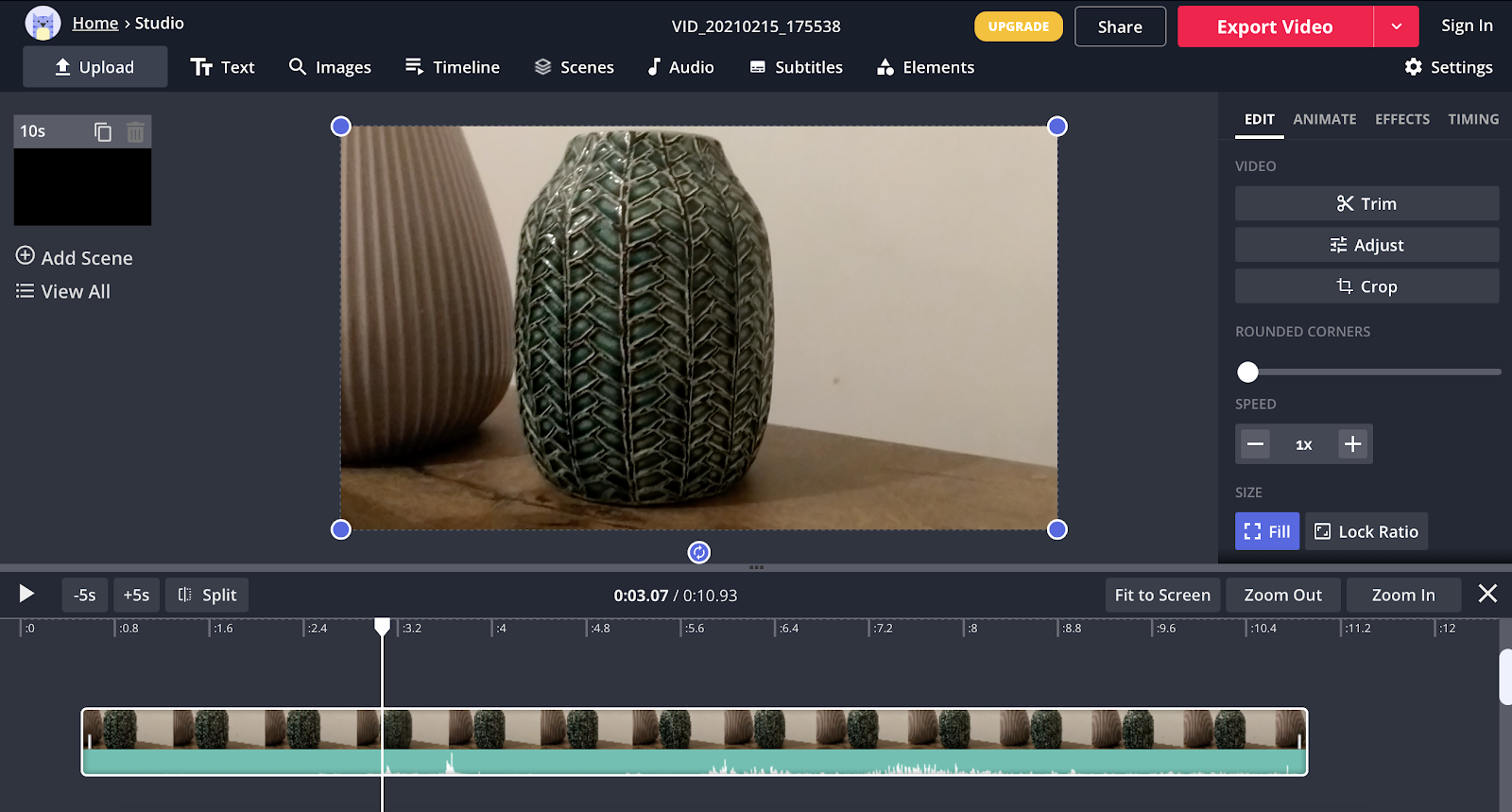 We created our crop in the free, no-signup version, so it came with a watermark. The tool's free subscription option allows to save videos without the tool's watermark but with some limitations, including in file size and length (as of this writing – max 250 MB for file upload, up to 7 minutes long for exported files).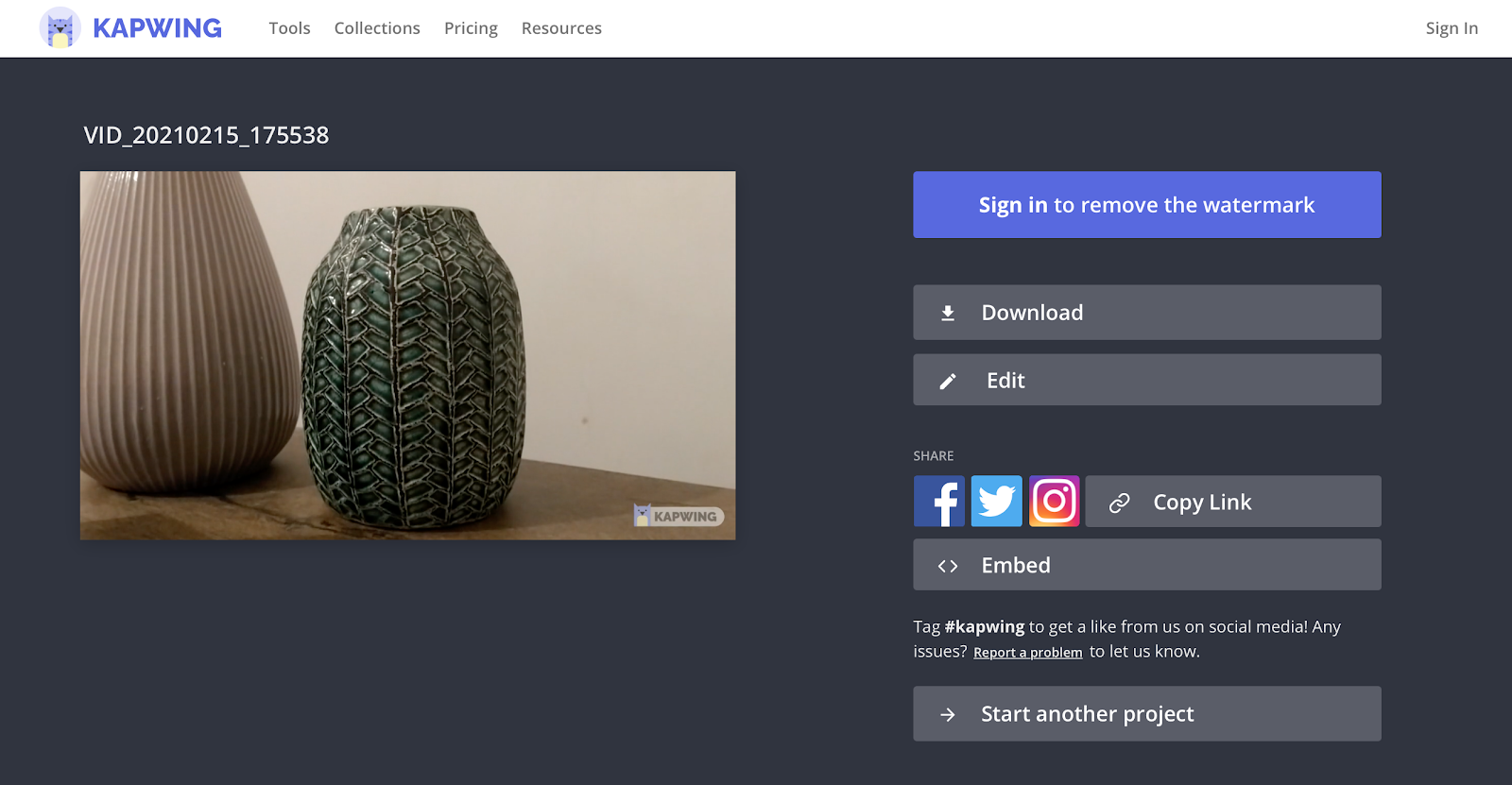 As you can see, if you need to crop a video on your Mac, there are plenty of tools for you to choose from. While you can't quite crop a video in your Mac's built-in QuickTime (only trimming), you can use the built-in iMovie app to crop and edit your video clips on your computer.
You can also crop a video on your Mac without iMovie – using third-party apps, like Capto and CameraBag Pro, or online video croppers discussed above as well as multiple others available if you search "crop video online".
While both Capto and CameraBag Pro can crop your video, each of them offer a different set of video editing tools for different needs. And since both are available with a Setapp subscription, you don't have to choose one – you can use them both!