Sounds good? Well it looks good too.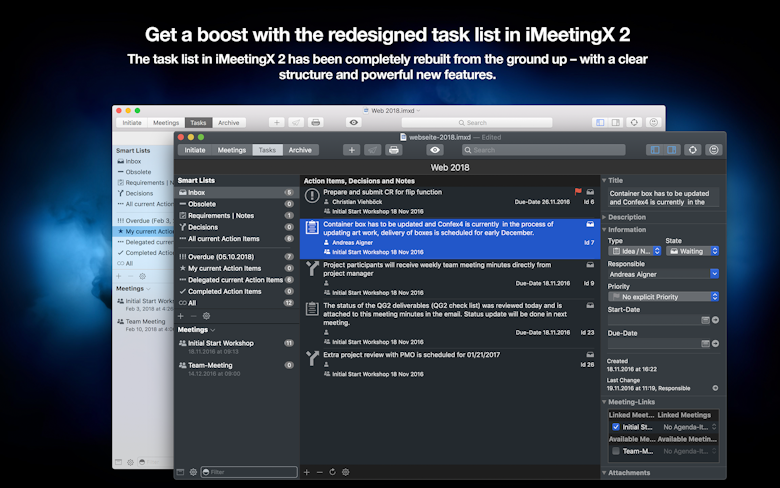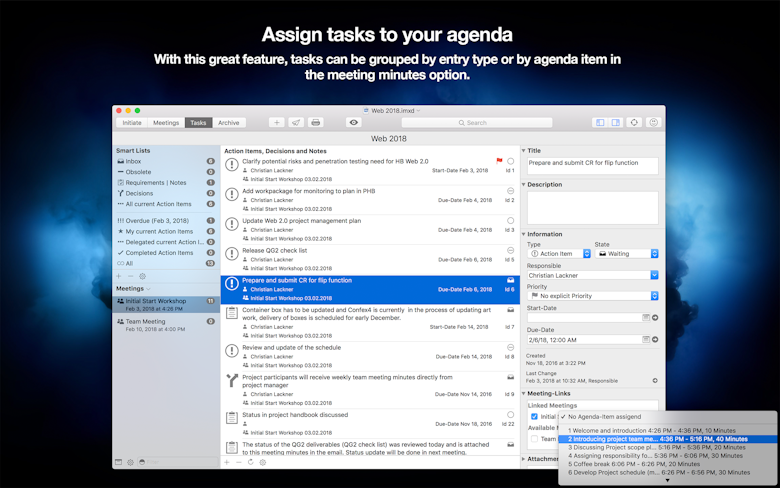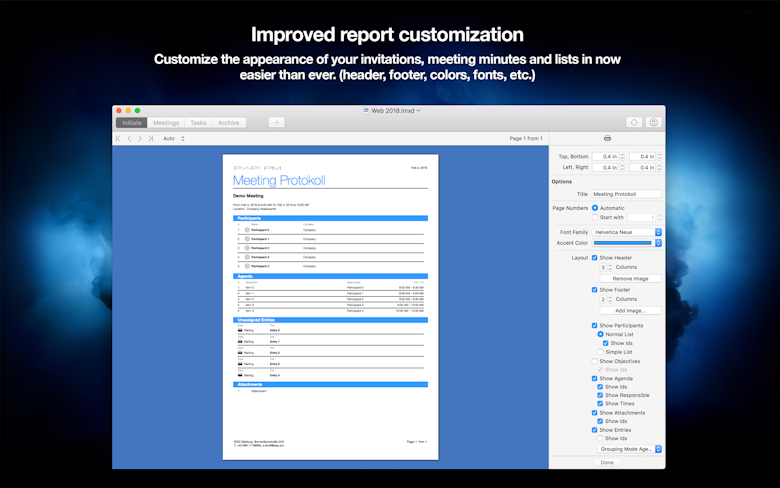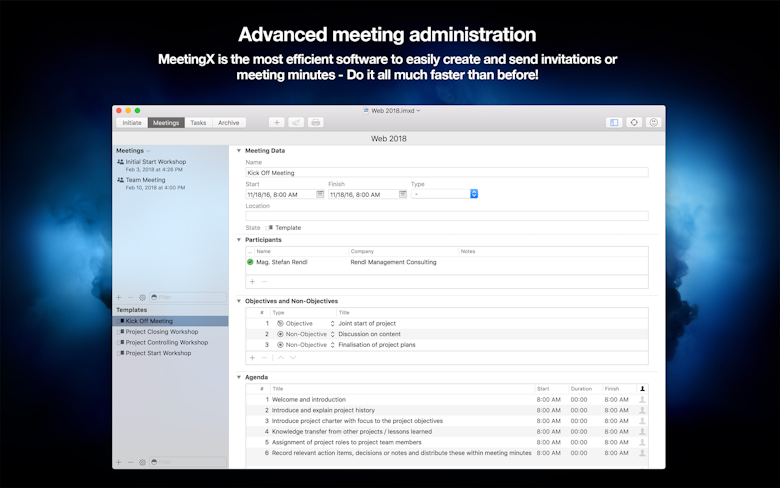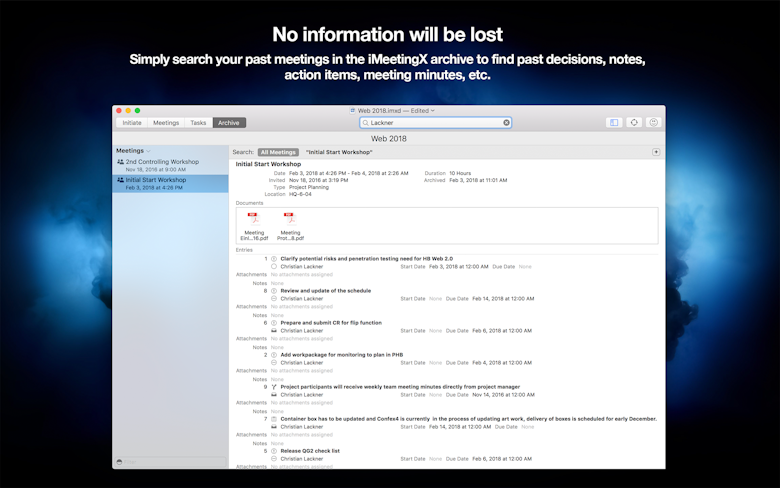 iMeetingX features
Initiate projects
Weave your meetings into a project, keeping everything you need in one digital spot. Select Initiate in the top left corner to start a project. From there, add participants, create distribution groups, and pick meeting types – you can give your project any shape.
Send invites and meeting minutes
Due to robust integrations with Calendar, Contacts, and cloud services, data import in iMeetingX is a one-click thing. This means you can batch upload participants lists and attachments instantly. Once it's all there, prepare invites and meeting minutes for an easy share.
In-built task manager
With a full-featured task management tool, iMeetingX creates links between your projects and to-dos. From action items to requirements to decisions, the app allows you to group and organize different types of tasks. Easy to handle, easy to get done.
Smart lists
To keep track of multiple tasks across projects, bring your goals into smart lists. These allow you to easily track progress, filtering tasks by any set of attributes. You can use default lists or create new ones, based on custom task specifications.
Ready-to-use templates
iMeetingX comes with basic templates for meeting notes, entries, and invitations, which you can grab under "Meeting Types and Appearance." What's more, the app has agenda templates as well as suggests objectives for different types of meetings – from project kick off to closing.
Restore from archive
Another feature that the app can boast is its endless memory. Whether you've lost notes from the last year's meeting or have to review an old project, anything can be restored with iMeetingX. Click on Archive, quickly locate the item, and give it a second life.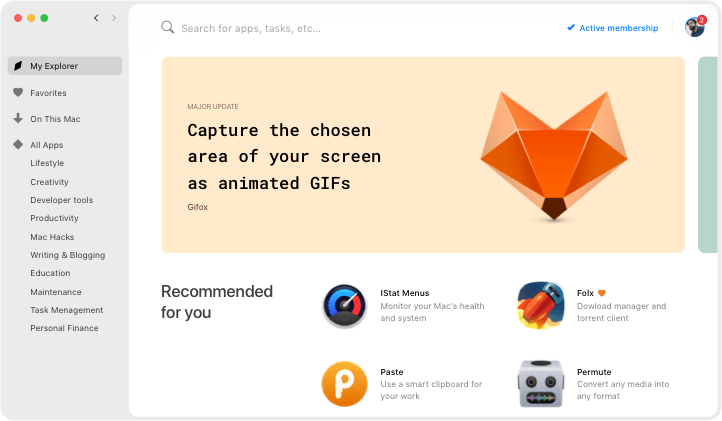 We love Setapp
---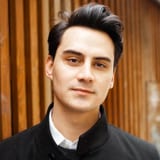 Very impressed with World Clock Pro @setapp @minimuminc. Making light work of time differences 🤘yew. How MacOS still doesn't have some kind of digital clock widget is mind boggling.
jessengatai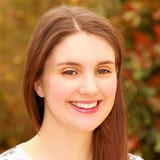 I have used Endurance (http://enduranceapp.com ) which is on @setapp to try and extend my battery life, 12 hour flight from Vienna to LAX and I spent about 8 hours working on an essay - not bad going!
Rosemary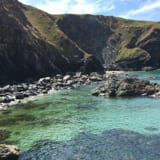 Wow just downloaded Setapp for my Mac - the value here is amazing. Some of the apps cost more than the monthly subscription alone and there are some amazing apps like Ulysses, RapidWeaver etc. @setapp
Mark Mitchell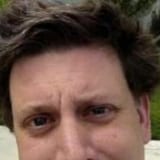 Discovered @PDFpen via @Setapp. Worth it just for the stellar OCR job it does on poorly-scanned assigned readings. Now to start playing with all those PDF editing features...
Nate Dickson