Sounds good? Well it looks good too.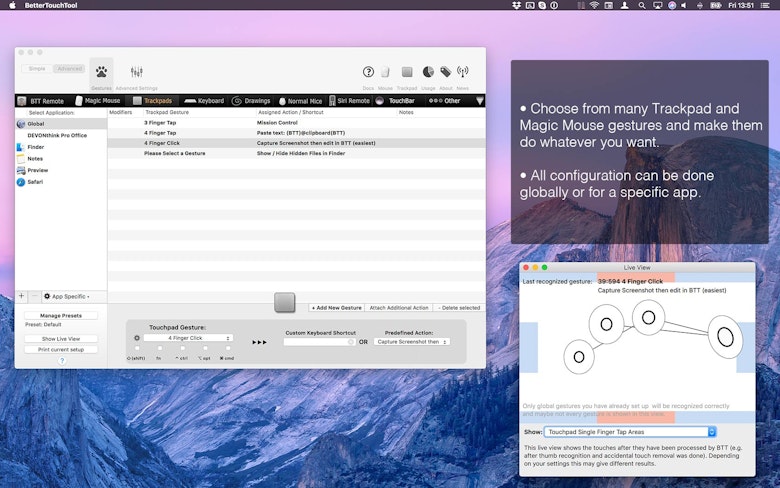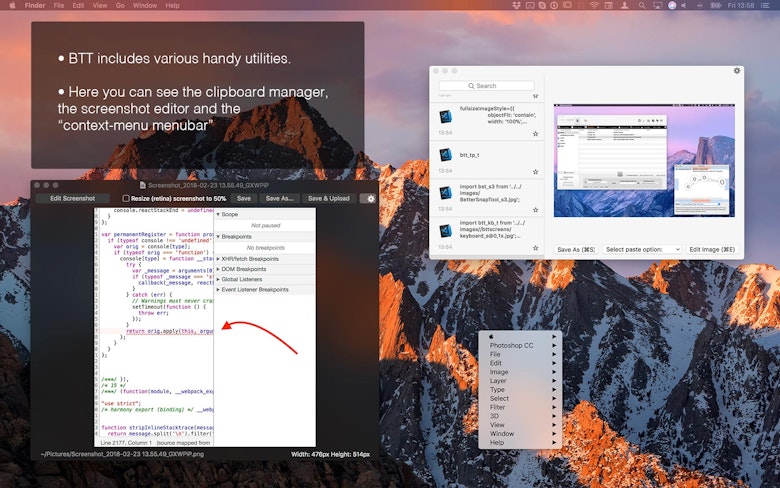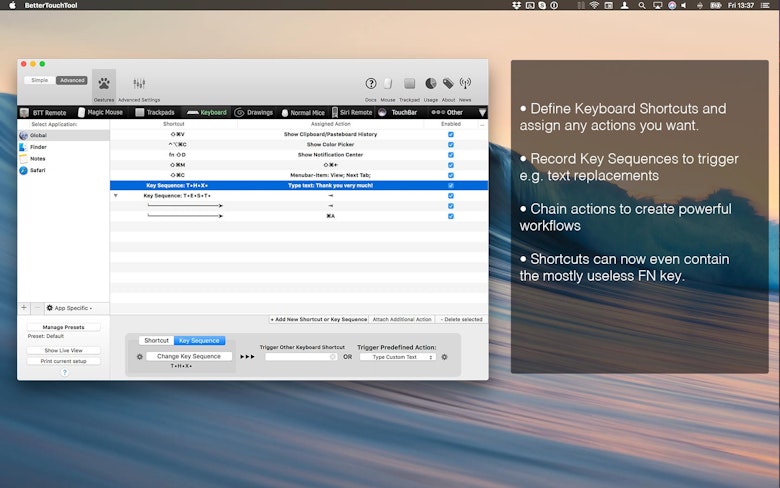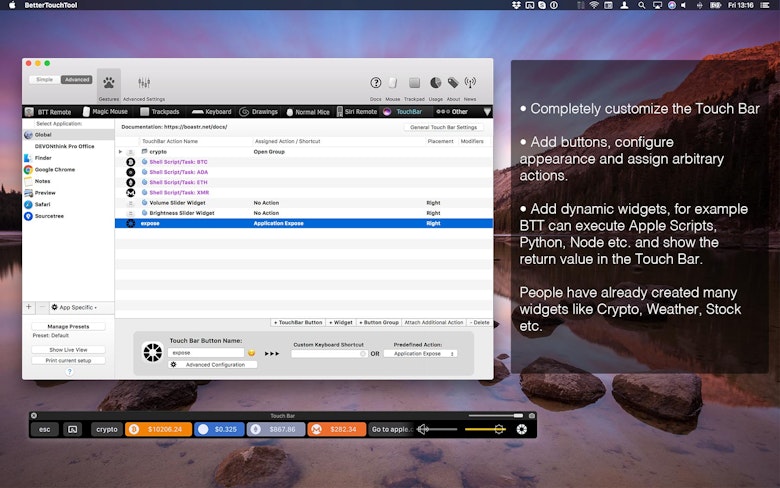 BetterTouchTool features
Use all input devices
The most unique feature of BetterTouchTool is the range of input devices it lets you control. You can use your trackpad, Magic Mouse, regular mouse, keyboard, Touch Bar, iPhone or iPad (with BTT Remote), as well as Siri and Apple Remote to precisely trigger the actions you seek.
Customize the Touch Bar
BetterTouchTool enables you to reimagine the Touch Bar the way you've always wanted. From precisely editing the existing setup to creating new functional buttons to even defining the spacing between elements, your Touch Bar will be able to encompass unique triggers that perfectly complement the way you work.
Create any shortcut
Forget about Command + C! The limited set of keyboard shortcuts that you've been using every day until now dwindles your productivity. With BetterTouchTool, you can not only record new expanded shortcuts for any device but also dream up unusual key sequences, movements, gestures, and even drawings to replace the default options.
Target specific apps
Sometimes you wish you could use a convenient shortcut in different ways for different apps. BetterTouchTool lets you do just that. For every shortcut you create, you can specify in which apps it will work and in which it will be disabled. This opens lots of possibilities to rewrite your whole keyboard to suit certain apps better.
Save with clipboard manager
Besides simply replacing existing shortcuts with new ones, using BTT provides you with a few extended capabilities, such as an integrated clipboard manager to copy multiple items at once and a powerful screenshot tool so you can adjust your images on the fly. That's at least two extra apps you don't need to install anymore.
Code custom widgets
If AppleScript, custom URL schemes, and working on a web server via HTTP requests is something that you routinely do every day, you can apply your skills to BetterTouchTool as well and craft your own widgets to be displayed in the Touch Bar. Some examples of popular ones are cryptocurrency trackers, weather forecasts, and stock movements.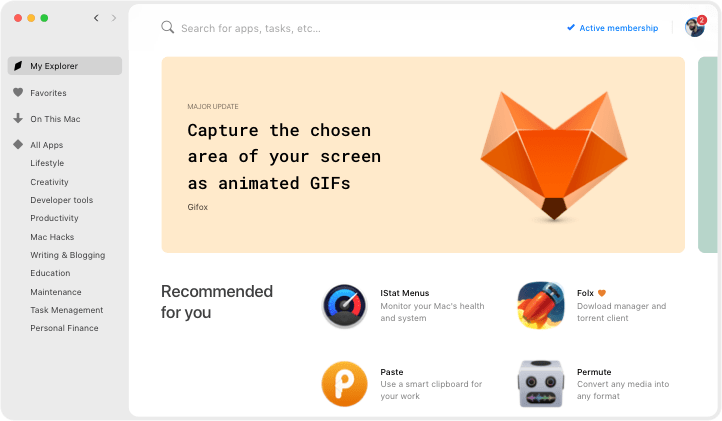 We love Setapp
---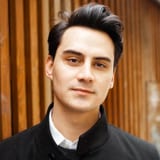 Very impressed with World Clock Pro @setapp @minimuminc. Making light work of time differences 🤘yew. How MacOS still doesn't have some kind of digital clock widget is mind boggling.
jessengatai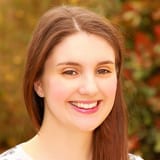 I have used Endurance (http://enduranceapp.com ) which is on @setapp to try and extend my battery life, 12 hour flight from Vienna to LAX and I spent about 8 hours working on an essay - not bad going!
Rosemary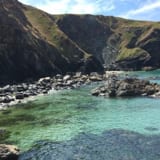 Wow just downloaded Setapp for my Mac - the value here is amazing. Some of the apps cost more than the monthly subscription alone and there are some amazing apps like Ulysses, RapidWeaver etc. @setapp
Mark Mitchell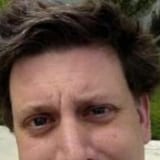 Discovered @PDFpen via @Setapp. Worth it just for the stellar OCR job it does on poorly-scanned assigned readings. Now to start playing with all those PDF editing features...
Nate Dickson