Sounds good? Well it looks good too.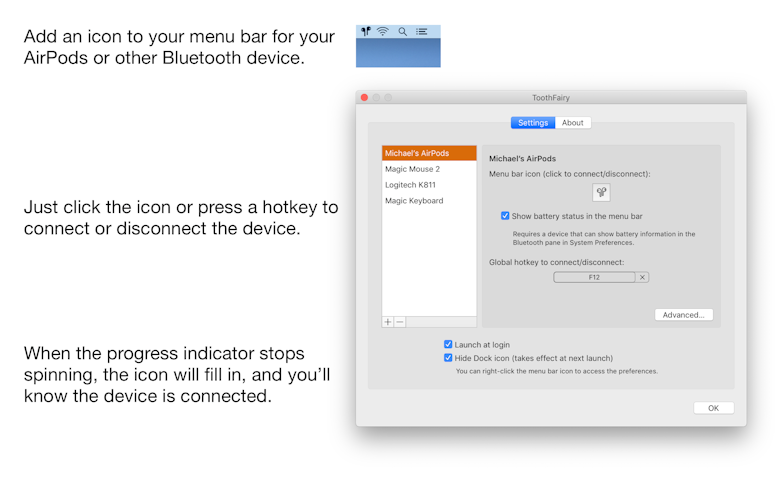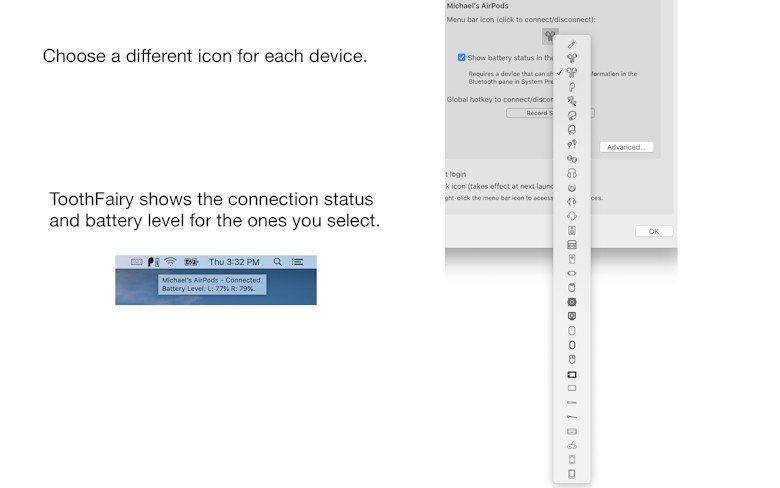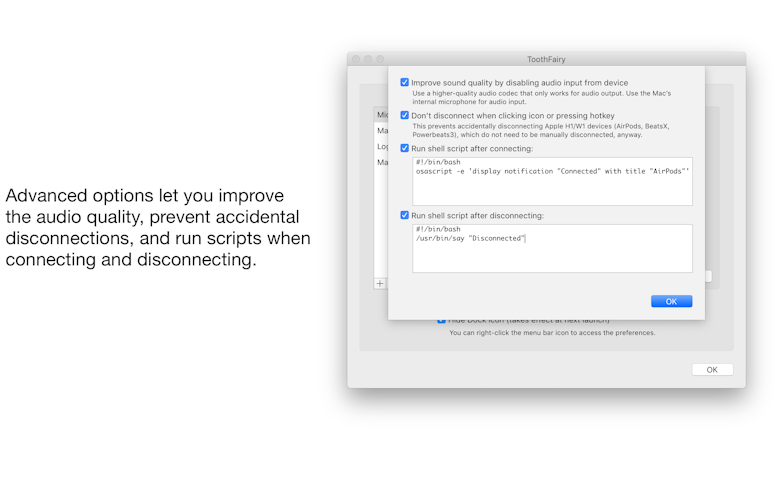 ToothFairy features
One click Bluetooth pairing
Now you can connect and disconnect devices like AirPods with a single click. Simply click the icon for your paired device in the menu bar to enable or disable it, making the switch between your Mac and iPhone a breeze. ToothFairy will automatically launch when you log in, so it's ready to go right away and always there when you need it.
Customized for you
Make your Bluetooth devices work for you with customizable shortcuts to navigate through them. ToothFairy lets you change the icons used for each device in the menu bar so you can instantly see what's connected right now. You can even add hotkeys for each device, making it easier to switch between them.
Works with most Bluetooth devices
Bring your one-click wonder to almost any Bluetooth device. ToothFairy works with AirPods, headphones, speakers, headsets, controllers, keyboards, and mice. ToothFairy will add them all to your menu bar so you can switch between them with ease.
Get better audio quality
Fine-tune the best audio experience for your favorite headphones. As macOS automatically uses the SCO audio codec to allow both audio output and microphone input from your audio devices, ToothFairy lets you swap to the high-quality AAC codec when you only care about audio output, so you can get to the best listening experience when you want it.
Stay on top of your devices
See what your Bluetooth connections are doing at any moment. ToothFairy's simple menu bar interface comes with helpful indicators, which let you know when the device is connected and its battery level. Now you can be sure you're using the right device at the right time and stay on top of your charging before the battery runs dry.
Advanced power-user features
Get more out of your Bluetooth devices. ToothFairy comes loaded with advanced features to help you customize your setup. Prevent accidental disconnection, improve audio quality, or even run custom shell scripts when you connect or disconnect a device. For example, launch your favorite music app as soon as your headphones are connected.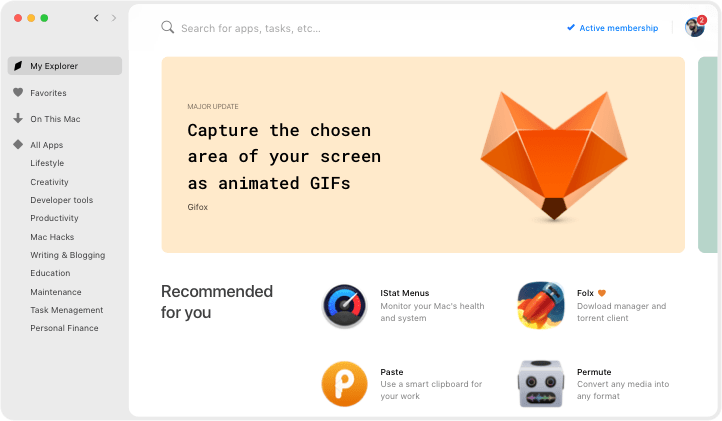 We love Setapp
---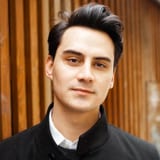 Very impressed with World Clock Pro @setapp @minimuminc. Making light work of time differences 🤘yew. How MacOS still doesn't have some kind of digital clock widget is mind boggling.
jessengatai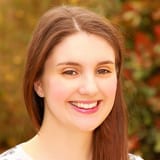 I have used Endurance (http://enduranceapp.com ) which is on @setapp to try and extend my battery life, 12 hour flight from Vienna to LAX and I spent about 8 hours working on an essay - not bad going!
Rosemary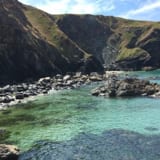 Wow just downloaded Setapp for my Mac - the value here is amazing. Some of the apps cost more than the monthly subscription alone and there are some amazing apps like Ulysses, RapidWeaver etc. @setapp
Mark Mitchell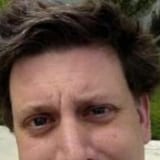 Discovered @PDFpen via @Setapp. Worth it just for the stellar OCR job it does on poorly-scanned assigned readings. Now to start playing with all those PDF editing features...
Nate Dickson