Sounds good? Well it looks good too.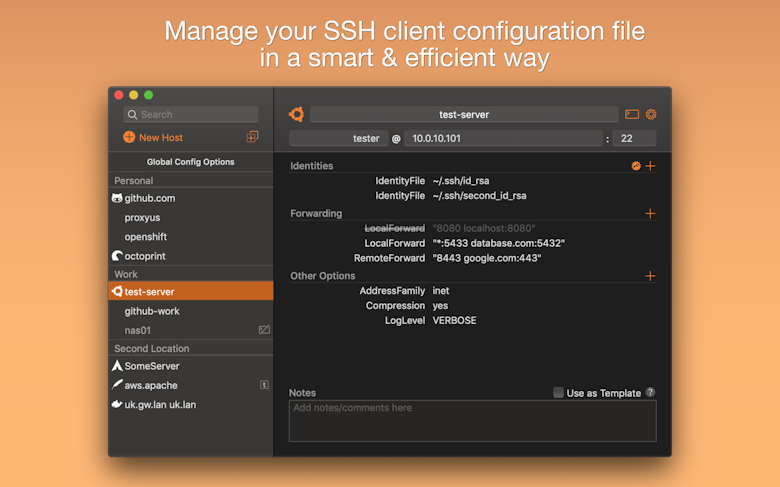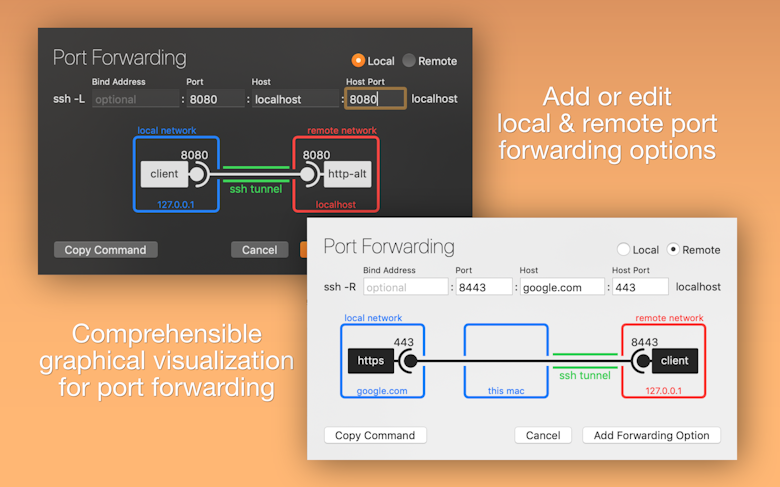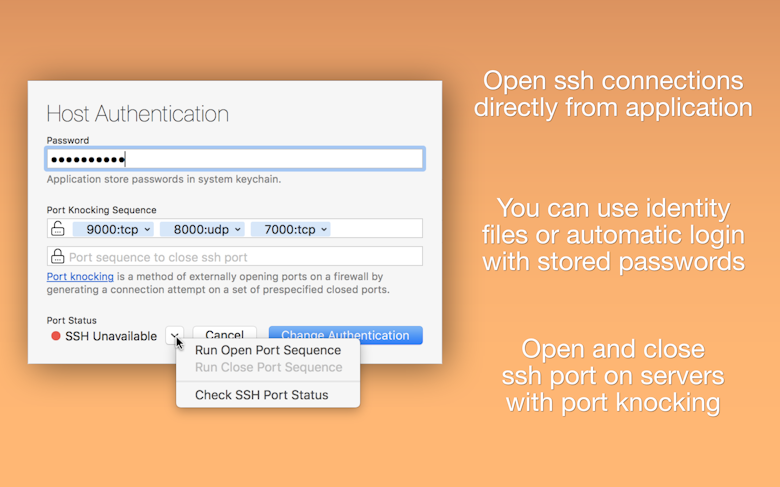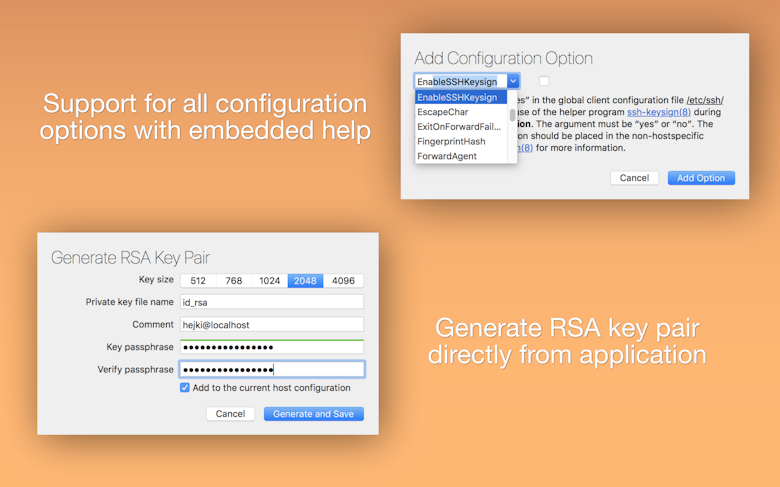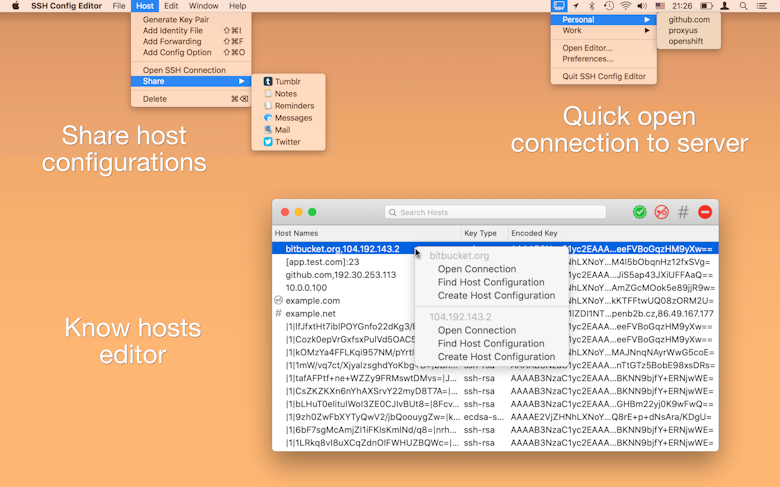 SSH Config Editor features
Robust editor
Instead of limited text editing, you get an intuitive system — a powerhouse of all SSH options and settings. Easily search across host settings, reorder host configs with drag and drop, and disable configurations that are no longer relevant. With separators for visual group hosts and dedicated sets of icons for specific systems, it's all sorted for you.
Instant connection to host
All your SSH connections are accessible from the app. Plus, you have an extra benefit of automatic login with securely stored passwords. Set identity files per host, benefit from port knocking sequences, or customize default terminal in Preferences. Every feature brings you a step closer to a quick host connection.
Local and remote port forwarding
The beauty of SSH Config Editor is that it visualizes the port forwarding process, giving you perfect visibility of local and remote forwarding. Thanks to easy SSH copy ID, templates for similar configs, and multiple editing options, you can streamline the whole experience — once and for all.
Manage known-hosts files
You can browse through all host entries, including the encrypted once, in the app's search. Edit or customize revocation states, remove or comment on invalid hosts — SSH Config Editor gives you all the rights you need to manage known-hosts files with ease.
Generate RSA key pairs
Secure access by generating a unique public or private RSA key pair. Simply click on the key icon next to Identities, pick the size, create and verify a passphrase, and save your key pair in a flash. You can also choose to automatically copy key pair to the current host.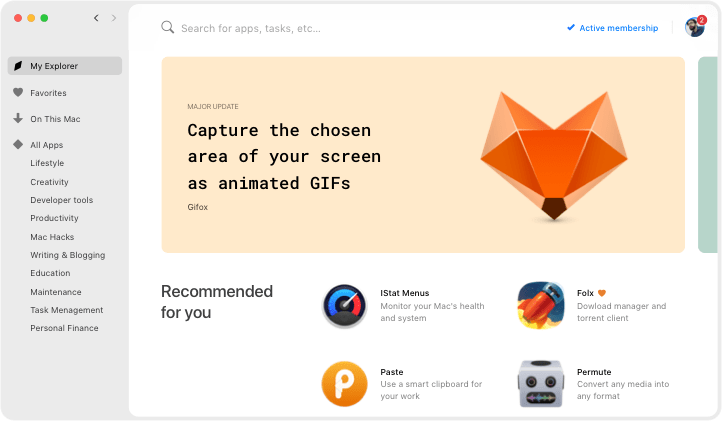 We love Setapp
---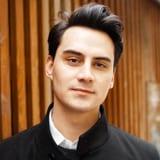 Very impressed with World Clock Pro @setapp @minimuminc. Making light work of time differences 🤘yew. How MacOS still doesn't have some kind of digital clock widget is mind boggling.
jessengatai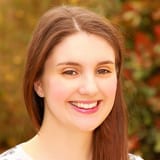 I have used Endurance (http://enduranceapp.com ) which is on @setapp to try and extend my battery life, 12 hour flight from Vienna to LAX and I spent about 8 hours working on an essay - not bad going!
Rosemary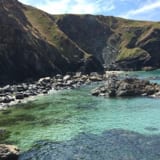 Wow just downloaded Setapp for my Mac - the value here is amazing. Some of the apps cost more than the monthly subscription alone and there are some amazing apps like Ulysses, RapidWeaver etc. @setapp
Mark Mitchell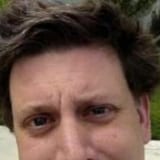 Discovered @PDFpen via @Setapp. Worth it just for the stellar OCR job it does on poorly-scanned assigned readings. Now to start playing with all those PDF editing features...
Nate Dickson