Sounds good? Well it looks good too.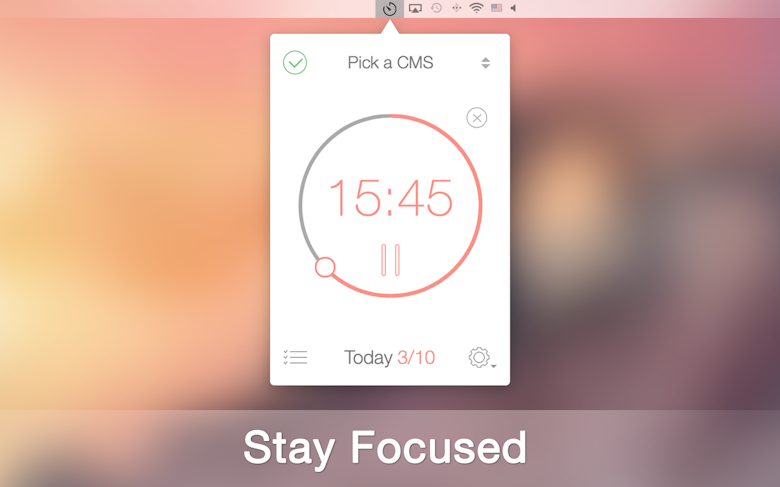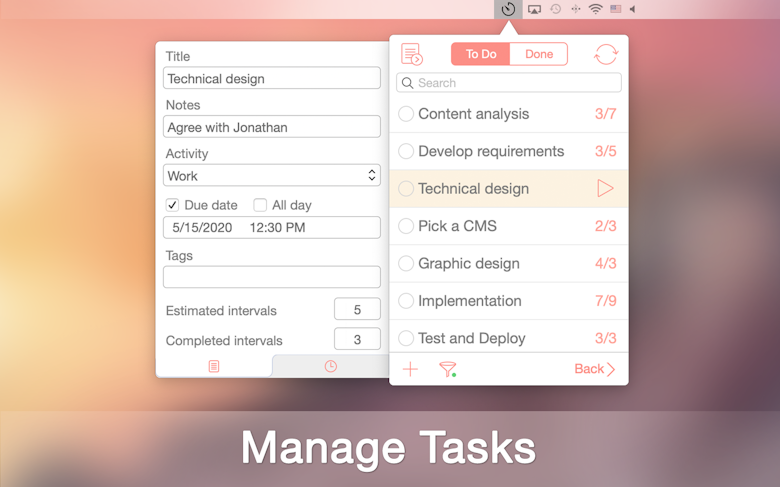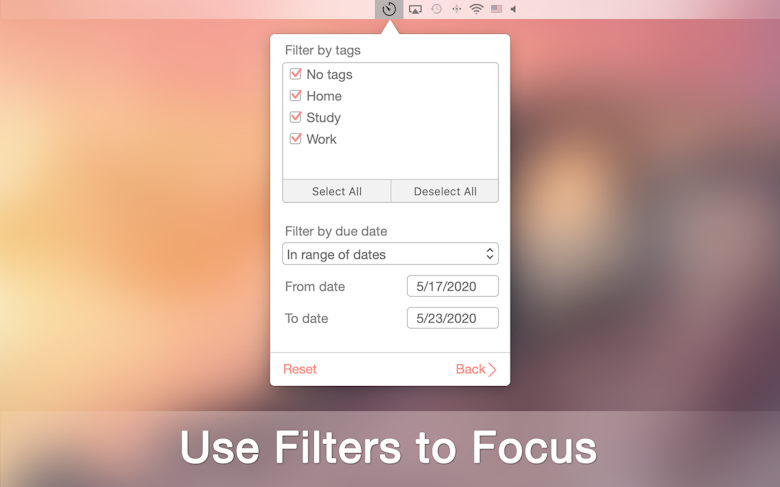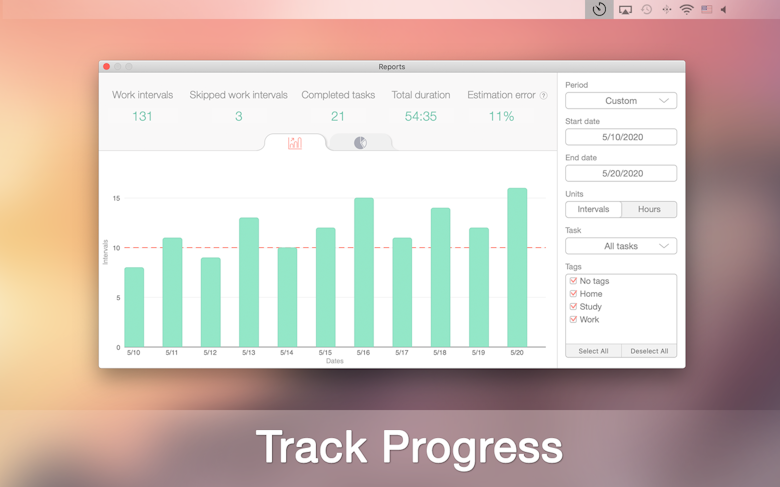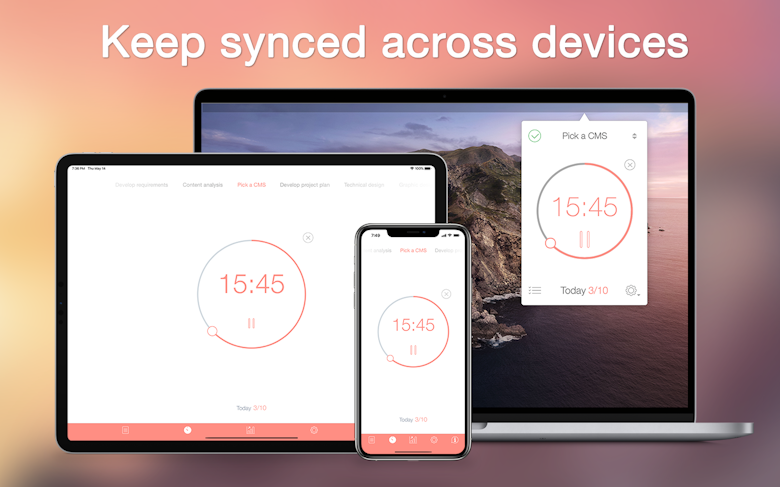 Be Focused features
Transparent and effective task manager
Effortlessly manage your actual to-do list. Brainstorm new ideas and put them into the list not to miss something you care about. Line up the things that matter in a well-structured and organized manner. Complete everything on time and enjoy that satisfactory sense of having things done.
Streamlined, responsive focus timer
Set the time for work, concentrate on your work without disturbances. Determine the number of your breaks and how long your breaks between the tasks should be. One more thing to enjoy - unlike other similar generic to-do lists applications, this app allows you to start, pause, or skip work interval.
Your personal goal tracker
Break your annual goals into quarterly, monthly, weekly and daily to-dos. Get stuff done in a smart, helpful and smooth way. Schedule tasks to appear in your list. Stimulate your creativity and expand your sense of what is possible. Become the actual doer you did not think you are.
Tailored to your ultimate needs
To organize your daily routine in a preferable way, customize this useful goal tracker to your needs. Adjust the intervals, target number of intervals per day. Find yourself getting used to being productive and you will quite rapidly grow this into a habit.
Brilliantly works across all devices
Use this helpful time tracking app to stay in sync no matter where you are and wherever go. Create tasks on your Mac, edit them during your lunchtime in the cafe with iPhone, and check the progress from the comfort of your home with your iPad. Note that Setapp does not include the iOS version, it should be purchased separately.
Generate CSV files within seconds
Create and manage tasks in a fast and effective manner. For more flexibility on the go, or for any freelancing and statistical purposes, export the needed data to a CSV file with ease. Always be on the right path to complete all your goals and have them carefully logged.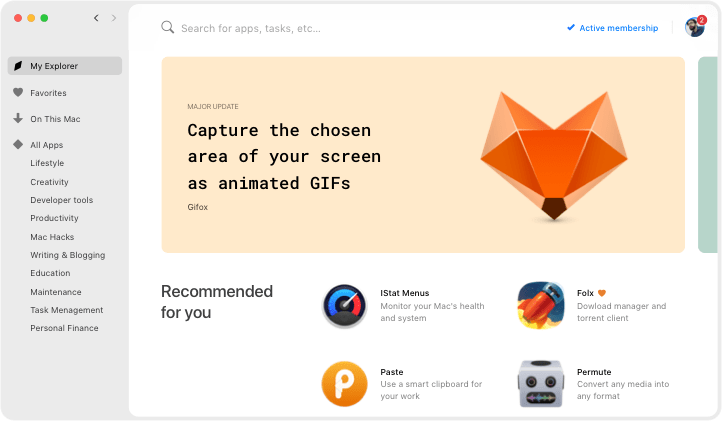 We love Setapp
---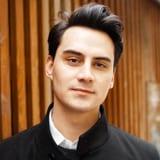 Very impressed with World Clock Pro @setapp @minimuminc. Making light work of time differences 🤘yew. How MacOS still doesn't have some kind of digital clock widget is mind boggling.
jessengatai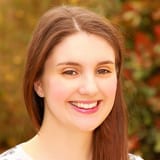 I have used Endurance (http://enduranceapp.com ) which is on @setapp to try and extend my battery life, 12 hour flight from Vienna to LAX and I spent about 8 hours working on an essay - not bad going!
Rosemary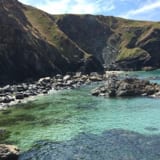 Wow just downloaded Setapp for my Mac - the value here is amazing. Some of the apps cost more than the monthly subscription alone and there are some amazing apps like Ulysses, RapidWeaver etc. @setapp
Mark Mitchell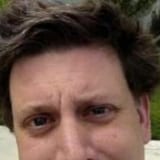 Discovered @PDFpen via @Setapp. Worth it just for the stellar OCR job it does on poorly-scanned assigned readings. Now to start playing with all those PDF editing features...
Nate Dickson