Sounds good? Well it looks good too.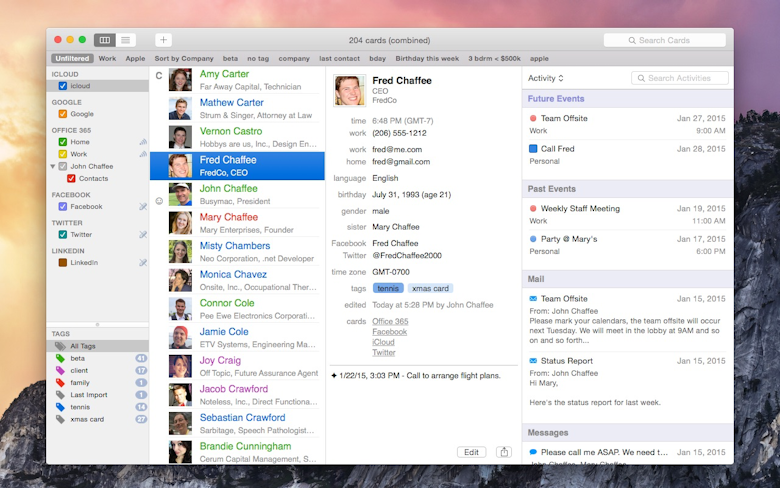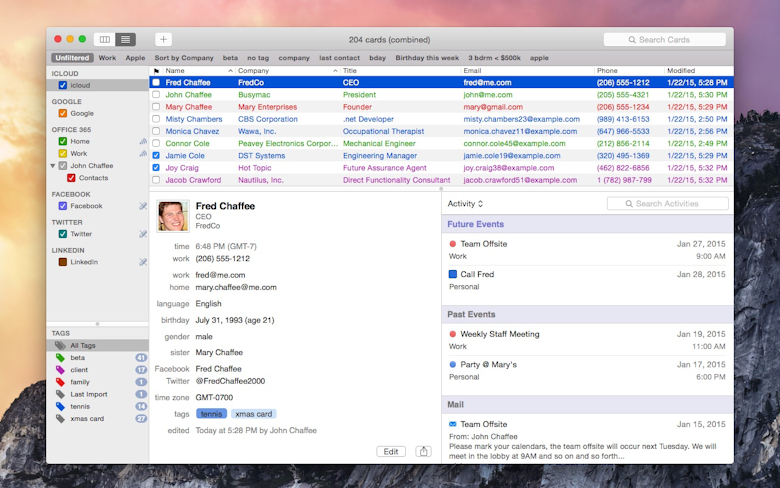 BusyContacts features
Switch between views
The app comes with two types of layouts — multi-column list view and card view. In the list view, you can customize the display of columns as well as change the sort order. Card view places all connections into one column and allows expanding your cards at a click.
Collect insights about contacts
BusyContacts brings everything your Mac knows about a person to a single contact list. The app syncs with major CardDAV services and social networks, organizing the links into related virtual cards. Forget the email, BusyContacts gives you many alternative ways to contact a person.
Apply Smart Filters
The app makes it easy to find any card on your list. Simply go to the Filter menu > New Filter and define conditions that your card should match. You can also save your frequently used searches and list view layouts. So that the app fits the way you're interacting.
Flexible tags and labels
Instantly add tags and assign colors to navigate across your contacts. The beauty of BusyContacts is that it gives you the freedom to change how you organize your cards. For instance, you can create any number of custom related fields and labels for each connection.
Limitless sharing and syncing
From iCloud to Google to Exchange, BusyContacts can be linked to every popular address book server. Whenever you want to add a new server, go to Preferences > Account and enter the account info. The app also works with Apple's Contacts utility, syncing connections to any iOS device.
Activity List
Let BusyContacts keep track of your interactions on Mac. The complete history of your mailing, meetings, and even social media activity of your contacts will be displayed on the right side of the app's window. You can set BusyContacts to track every touchpoint, or specific activity types only.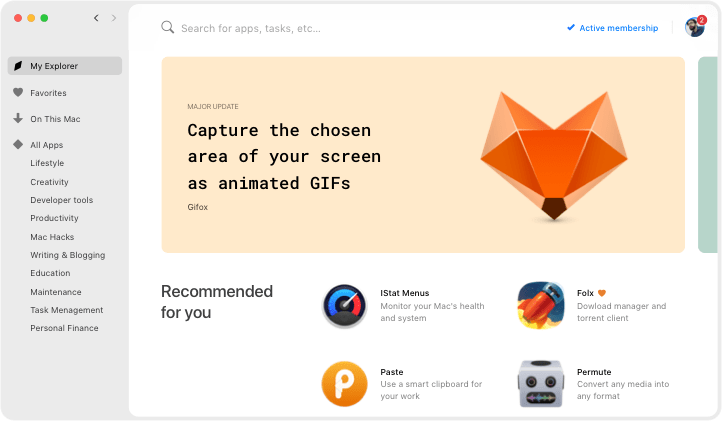 We love Setapp
---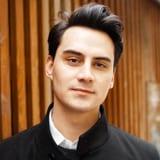 Very impressed with World Clock Pro @setapp @minimuminc. Making light work of time differences 🤘yew. How MacOS still doesn't have some kind of digital clock widget is mind boggling.
jessengatai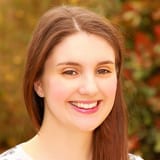 I have used Endurance (http://enduranceapp.com ) which is on @setapp to try and extend my battery life, 12 hour flight from Vienna to LAX and I spent about 8 hours working on an essay - not bad going!
Rosemary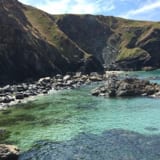 Wow just downloaded Setapp for my Mac - the value here is amazing. Some of the apps cost more than the monthly subscription alone and there are some amazing apps like Ulysses, RapidWeaver etc. @setapp
Mark Mitchell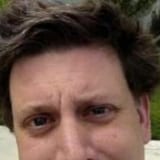 Discovered @PDFpen via @Setapp. Worth it just for the stellar OCR job it does on poorly-scanned assigned readings. Now to start playing with all those PDF editing features...
Nate Dickson