Sounds good? Well it looks good too.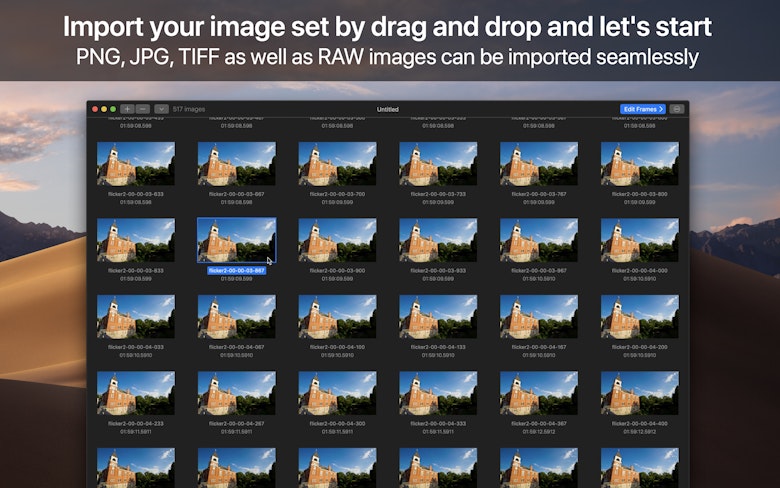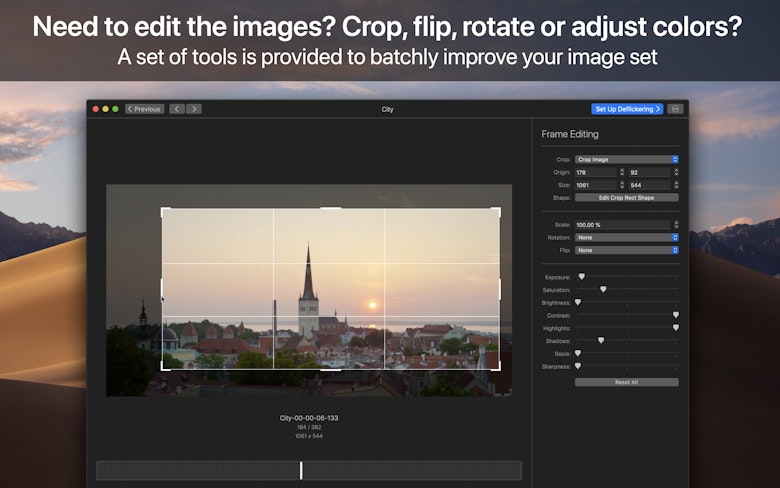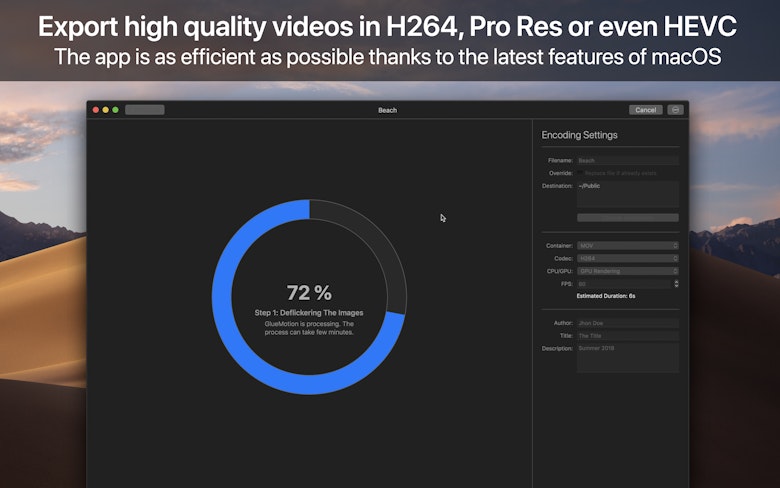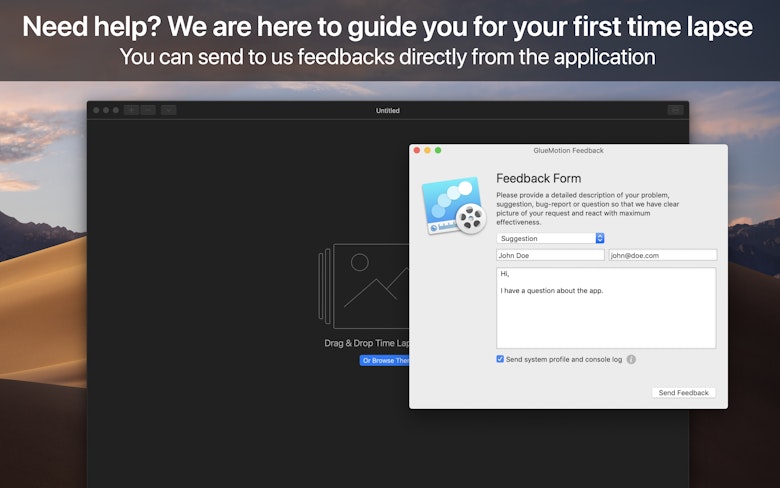 GlueMotion features
Import 100,000+ images
Although it's easy enough for casual photography fans to use, GlueMotion was created with the professional photographer in mind. The app is powerful enough to handle tens, or even hundreds, of thousands of images in just about any image format you can throw at it: JPEG, PNG, and all RAW formats supported by macOS.
Batch edit images seamlessly
From cropping and rotating through to exposure, saturation, and highlights or shadows, the app allows you to batch edit your images in a way that improves your end product without the need to spend hours tweaking individual photos or the risk of missing some images out of the correction process.
Automate corrections and deflickering
Inconsistent brightness levels, caused by clouds or the position of the sun, can spoil an otherwise beautiful time lapse video. GlueMotion's dual deflickering engines work to analyze your images and apply the appropriate brightness correction automatically, so you can avoid that unpleasant flickering effect.
Choose any format and container
When the time comes to create your time lapse, GlueMotion offers a range of containers, including MOV, MP4, and M4V. You can also set your desired FPS and get an estimation of your video's length before you start encoding. As a result, there's rarely any need to use additional software to switch between formats or framerate.
Export high-quality time lapse videos
Even though GlueMotion does a lot of the hard work for you, you don't want to risk messing up the time invested in your time lapse video by putting out a grainy or fuzzy final product. Thankfully, that's not a problem — you can export high-quality time lapse videos using H264, ProRes, or HEVC codecs without sitting around for countless hours.
Get help within time-lapse app
GlueMotion is designed in such a way that just about anyone can pick it up and use it, particularly if they have even a rudimentary knowledge of photography or video editing software. However, if something isn't clear, you can submit feedback or ask questions (including a system profile and console) if required from within the app itself.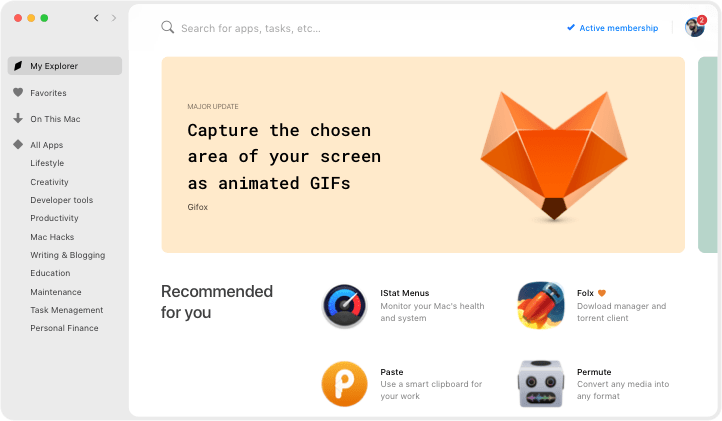 We love Setapp
---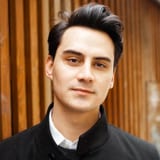 Very impressed with World Clock Pro @setapp @minimuminc. Making light work of time differences 🤘yew. How MacOS still doesn't have some kind of digital clock widget is mind boggling.
jessengatai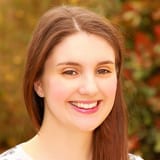 I have used Endurance (http://enduranceapp.com ) which is on @setapp to try and extend my battery life, 12 hour flight from Vienna to LAX and I spent about 8 hours working on an essay - not bad going!
Rosemary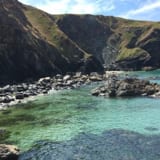 Wow just downloaded Setapp for my Mac - the value here is amazing. Some of the apps cost more than the monthly subscription alone and there are some amazing apps like Ulysses, RapidWeaver etc. @setapp
Mark Mitchell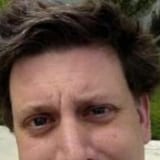 Discovered @PDFpen via @Setapp. Worth it just for the stellar OCR job it does on poorly-scanned assigned readings. Now to start playing with all those PDF editing features...
Nate Dickson