Sounds good? Well it looks good too.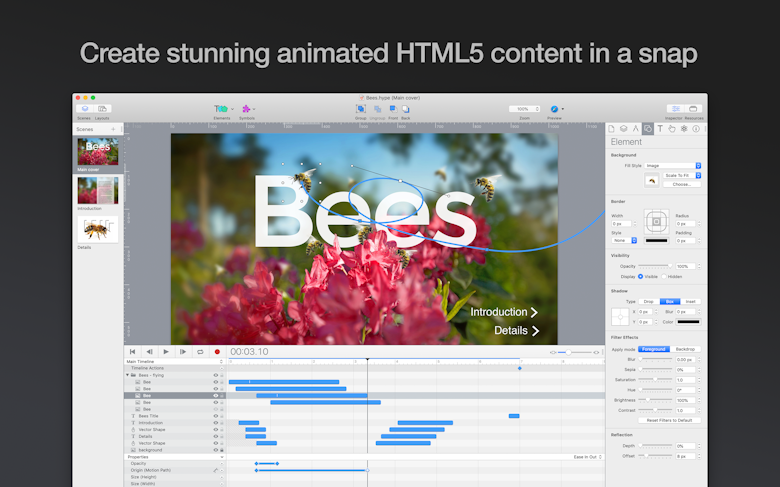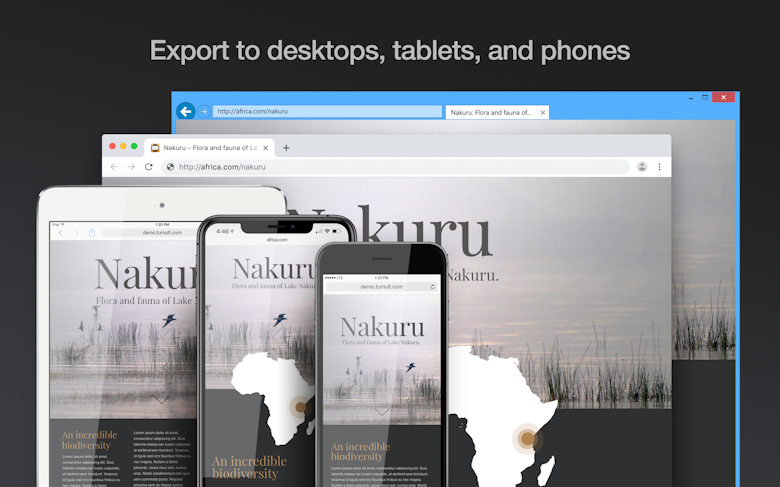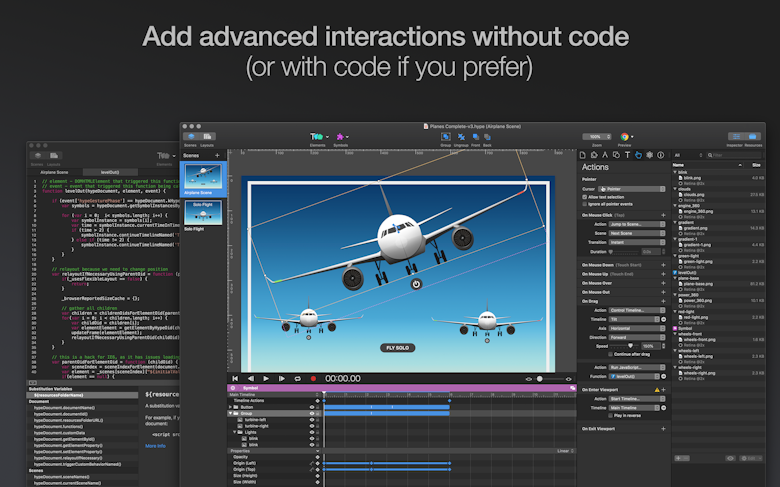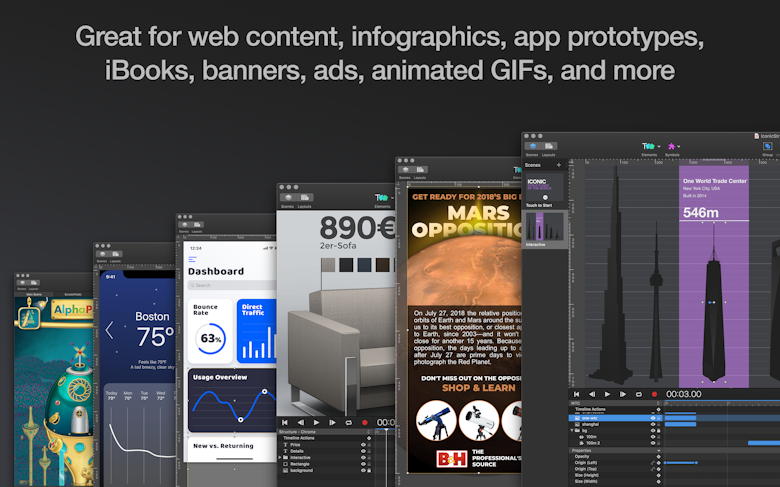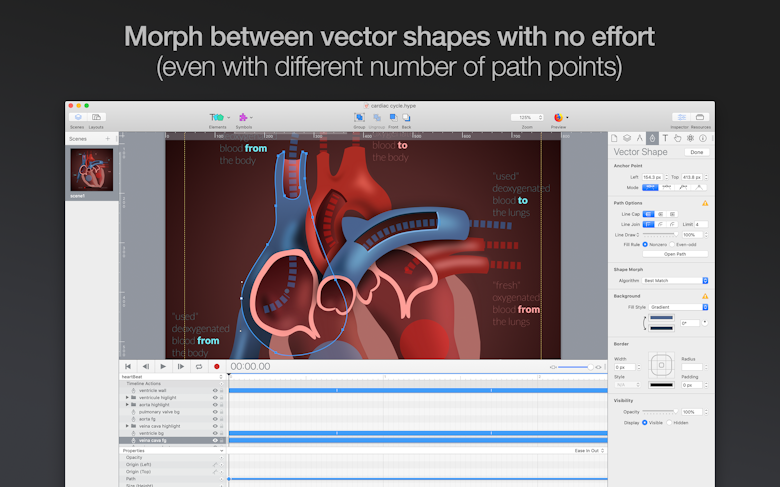 Hype features
Robust web animation tools
Want to engage your audience with playful and engaging media? Create awesome html5 animations without any previous scripting experience. With its rich array of web design tools, it is relevant either for amateurs or experts. Never be limited to preset templates anymore.
Fast and hassle-free integration
Integrate the newly created elements into existing pages within minutes. It's really fast and simple with this web animation software. All you need to do is to copy and paste several lines of HTML. Smoothly runs across all major browsers.
Vast export capabilities
Exporting any new elements that you have just created will not bring any problems to you. Hype supports Advanced Export, OAM Widgets, APNG + several video options, and Export Scripts.
Prompt and smooth prototype creation
Creating engaging, encouraging and dynamic media made easy and snap. Tell a story through prototyping. Create a fully functioning prototype, easily apply varying types of multimedia resources. It's one of those animation apps which gets you up and running in no time. As mentioned in the opening, no programming skills required.
Mobile friendly and lightweight content
Add swipe and touch actions with a few clicks. For rich interactivity, you can now effortlessly bind drag events to timeline positions. Created elements are lightweight, so they won't take much space or resources and can be seamlessly displayed on any device.
Fascinating effects that do look real
Enrich your media with the movements that feel real. Manage friction, air drag, bounce, and density with ease. To achieve visually eye-catching, brilliant yet looking real effects, apply the scene's gravity to be based on a device's rotation. No keyframes or code are essential.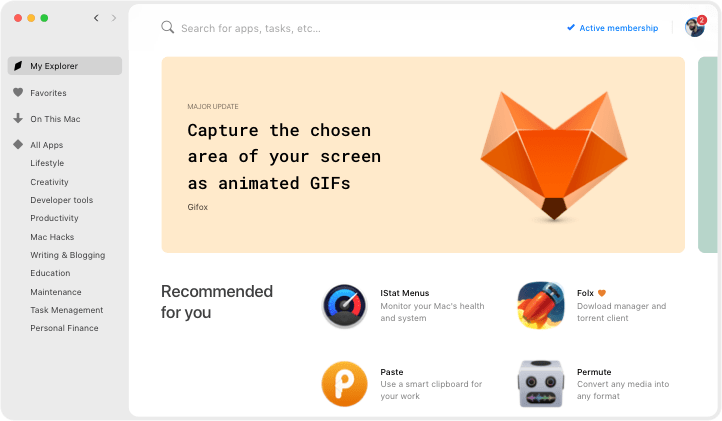 We love Setapp
---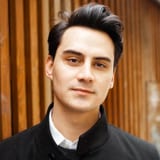 Very impressed with World Clock Pro @setapp @minimuminc. Making light work of time differences 🤘yew. How MacOS still doesn't have some kind of digital clock widget is mind boggling.
jessengatai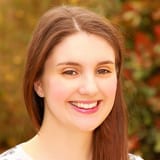 I have used Endurance (http://enduranceapp.com ) which is on @setapp to try and extend my battery life, 12 hour flight from Vienna to LAX and I spent about 8 hours working on an essay - not bad going!
Rosemary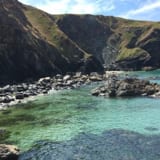 Wow just downloaded Setapp for my Mac - the value here is amazing. Some of the apps cost more than the monthly subscription alone and there are some amazing apps like Ulysses, RapidWeaver etc. @setapp
Mark Mitchell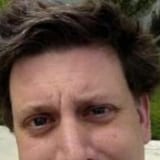 Discovered @PDFpen via @Setapp. Worth it just for the stellar OCR job it does on poorly-scanned assigned readings. Now to start playing with all those PDF editing features...
Nate Dickson