Sounds good? Well it looks good too.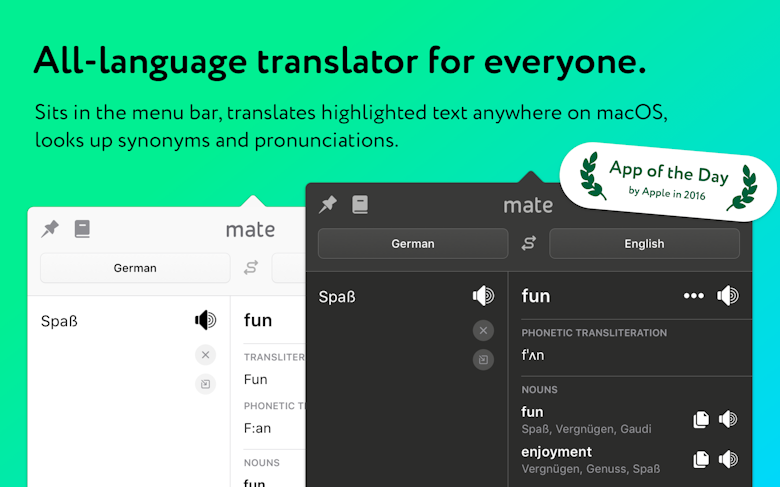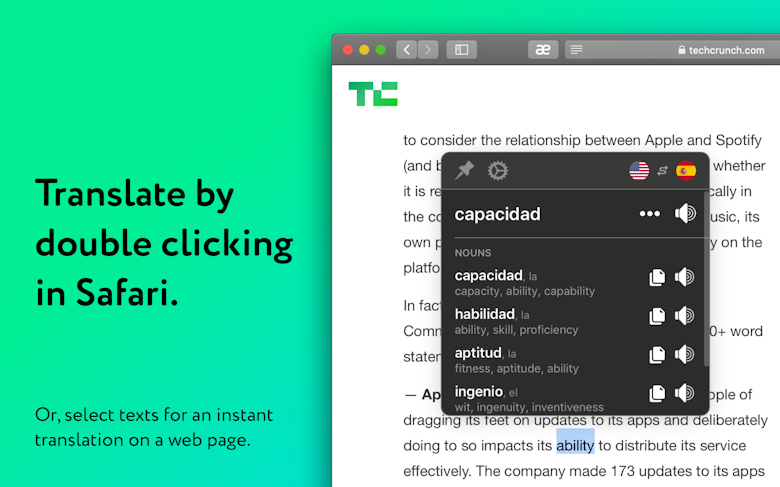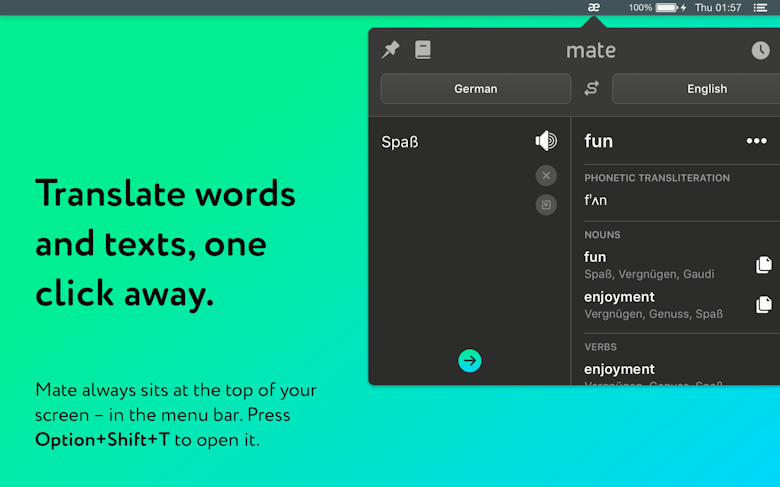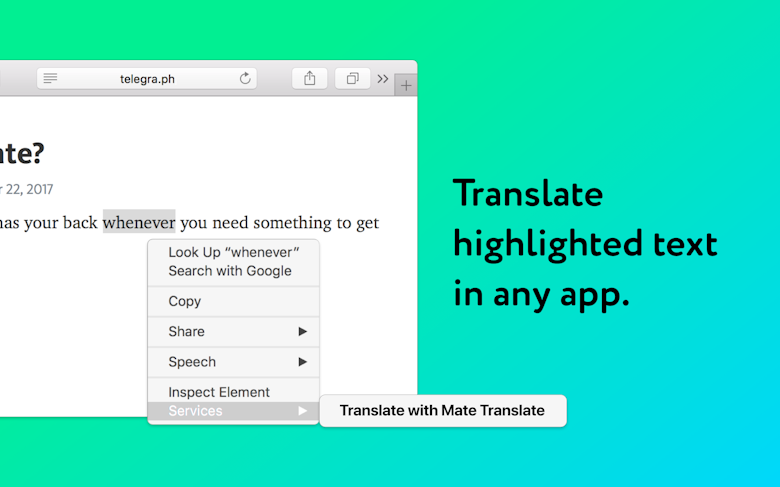 Mate Translate features
103 languages at your fingertips
Picture this: you are almost instantly interacting in 103 languages. Sounds brilliant, doesn't it? This text translator app supports the translation of both popular and not so common languages in real time, in any language pairs. In other words, no more language barriers!
Quick access right from the menu bar
Access this translate tool in a snap. Hit on the icon in the menu bar or use a shortcut. It's up to you which way to choose. If you wish to be able to instantly access this robust all language translator app, set a shortcut that suits you best. As long as you are online, you're literally a polyglot.
Full offline history of translations
Check what you have translated before, even if you are offline. Maybe you need to translate something, but having a hard time going online? Check if something similar has already been translated. A glance at your offline history will reveal everything you have translated earlier.
Translator with speech
If you were looking for a dictionary with voice, this awesome option is available for you to appreciate. Type the text and your Mac will play back your written text as spoken words. You will easily know how to pronounce anything. Communication in different languages made simple and rapid.
Context menu translation
You will find this feature extremely useful if you work with numerous applications and often feel the demand in translating something among their content. Select any text within the app you need, control-click to reveal the context menu and utilize Mate through it.
Customized phrasebook functionality
Create your own phrasebook by filling it up with words and phrases from a particular language pair. Find this especially handy going abroad and having the most important stuff available offline. In addition to this, your own word list comes in handy for all sorts of language classes and speaking clubs.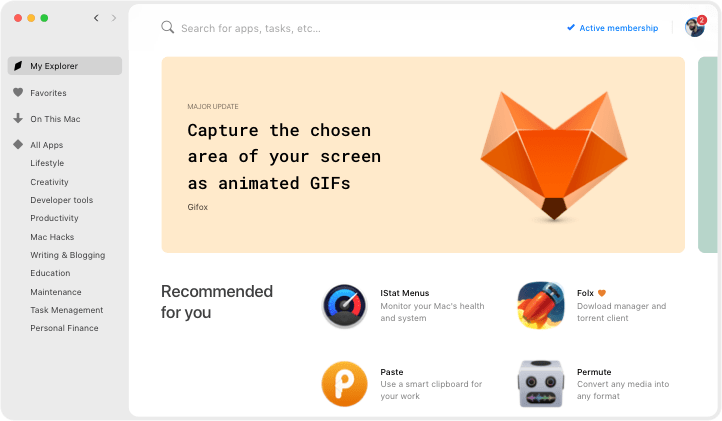 We love Setapp
---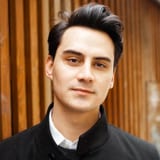 Very impressed with World Clock Pro @setapp @minimuminc. Making light work of time differences 🤘yew. How MacOS still doesn't have some kind of digital clock widget is mind boggling.
jessengatai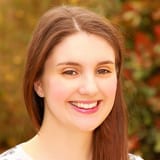 I have used Endurance (http://enduranceapp.com ) which is on @setapp to try and extend my battery life, 12 hour flight from Vienna to LAX and I spent about 8 hours working on an essay - not bad going!
Rosemary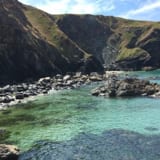 Wow just downloaded Setapp for my Mac - the value here is amazing. Some of the apps cost more than the monthly subscription alone and there are some amazing apps like Ulysses, RapidWeaver etc. @setapp
Mark Mitchell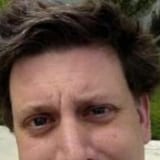 Discovered @PDFpen via @Setapp. Worth it just for the stellar OCR job it does on poorly-scanned assigned readings. Now to start playing with all those PDF editing features...
Nate Dickson