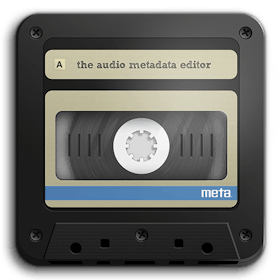 Music tag editor
This app + 210 others in one suite.
Free for 7 days, then $9.99/month.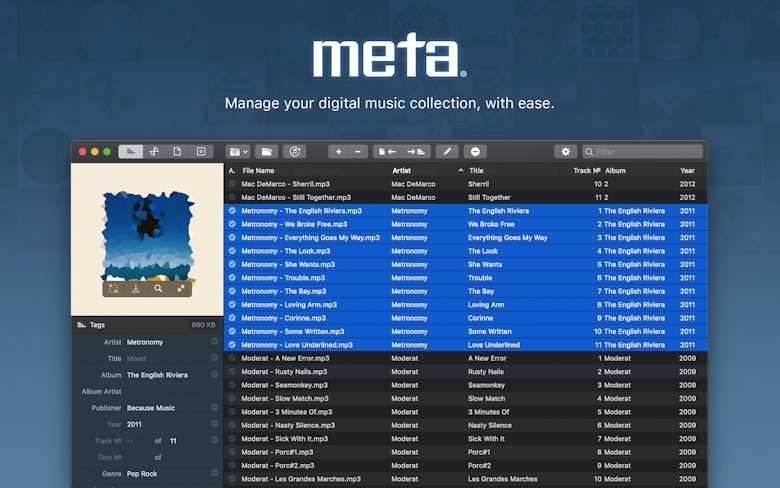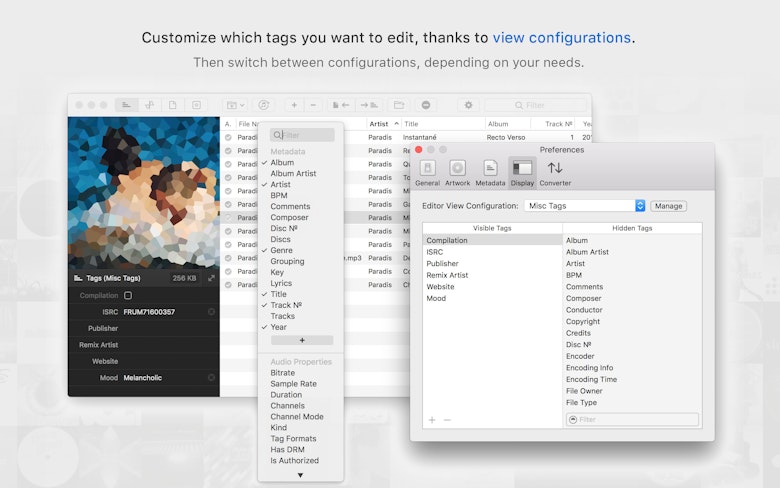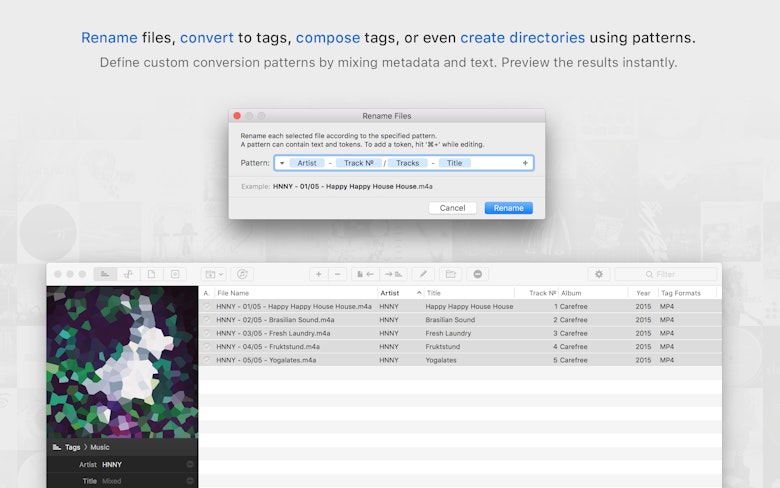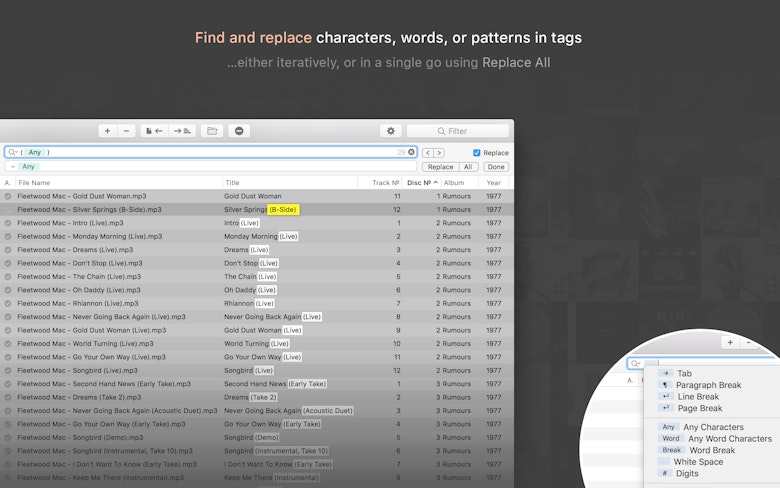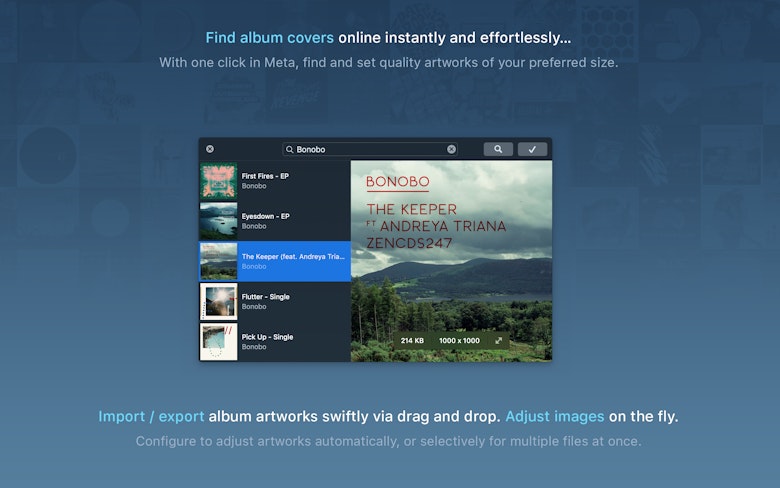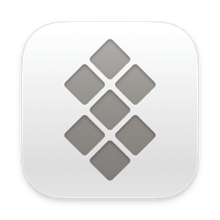 Your app + 210 more with Setapp.
Setapp is a curated suite of Mac and iOS apps — all yours with a single membership. Explore for 7 days free, then $9.99/mo.
Meta features
Meta is a smart music tag editor made for macOS. It allows you to write metadata to any number of audio tracks, customize metadata formats, streamline track numbering, and organize files consistently. By keeping metadata updated, the app makes your ever-growing music collection easy to manage. For DJs, musicians, and all music fans.
Extensive compatibility
Meta works with virtually all audio formats that land in your music collection such as mp3, mp4, m4a, FLAC, Ogg, AIFF, and WAV. It also supports different metadata formats, including MP4, ID3v1, ID3v2, Vorbis, and INFO — you can flexibly switch between preferred formats in Metadata Preferences.
Instant batch edits
Enjoy the flexibility of batch editing from Meta's sidebar. Whether you need to write metadata to multiple files, remove all metadata, or apply any other string changes to the entire collection or album, it's one click away. Plus, you get a simple way to share music information as CSV.
Pattern-based actions
Use specified patterns to streamline the way you work with metadata. Combine plain text and metadata tokens to compose tags' values, organize files by directories, or convert metadata to tags in a flash. Save time by applying a single pattern to many jobs.
Track numbering
There's no need to manually add track numbers to your audio files. With Meta's Track Numbering assistant, you can simply arrange tracks in the right order, and the app will assign the numbers automatically. Build albums, playlists, and compilations faster than ever before.
Search and edit artwork
Meta includes Cover Finder, the built-in search that helps you pick artwork for your music collections. Get high-quality covers in the preferred size, edit existing artwork manually, or set the app to automatically adjust newly added covers.
Find and replace
Keep your music collections up-to-date with the Find & Replace feature, allowing you to search through tags with a native text finder. Replace characters, words, or regular expressions across specific entries step by step, or toggle Replace All to apply all changes in one go.
We love Setapp
---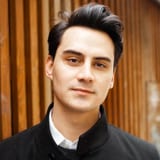 Very impressed with World Clock Pro @setapp @minimuminc. Making light work of time differences 🤘yew. How MacOS still doesn't have some kind of digital clock widget is mind boggling.
jessengatai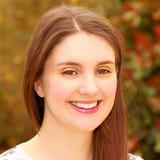 I have used Endurance (http://enduranceapp.com ) which is on @setapp to try and extend my battery life, 12 hour flight from Vienna to LAX and I spent about 8 hours working on an essay - not bad going!
Rosemary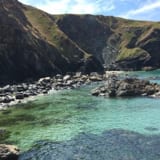 Wow just downloaded Setapp for my Mac - the value here is amazing. Some of the apps cost more than the monthly subscription alone and there are some amazing apps like Ulysses, RapidWeaver etc. @setapp
Mark Mitchell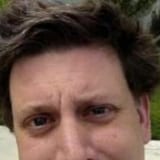 Discovered @PDFpen via @Setapp. Worth it just for the stellar OCR job it does on poorly-scanned assigned readings. Now to start playing with all those PDF editing features...
Nate Dickson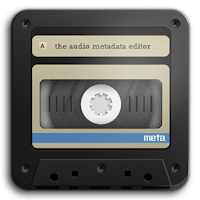 Spend less time searching, more time doing
Setapp has Meta plus more than 210 other beautifully designed tools in one collection. No ads, no in-app purchases, no paying for updates. Just apps, fully unlocked. Setapp is $9.99/month. You get an entire week free to try it out.
Rating: 4.5/5
based on 915 reviews
Pricing: Starting at $9.99
Latest Version: 1.9.8
System Requirements: 10.10