Sounds good? Well it looks good too.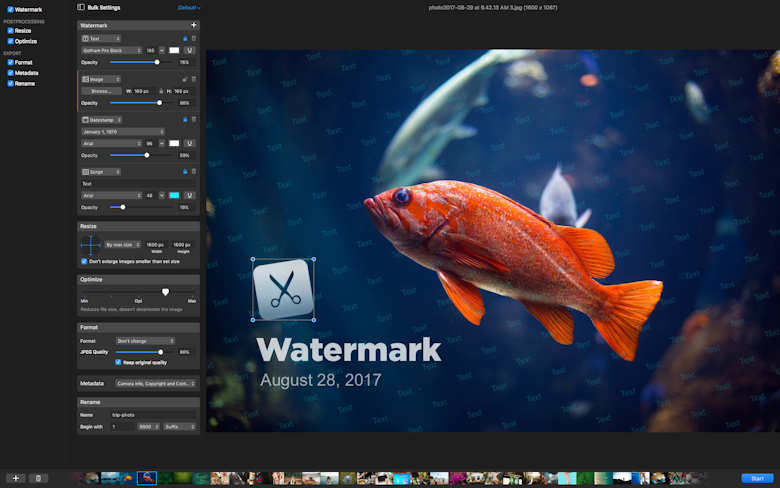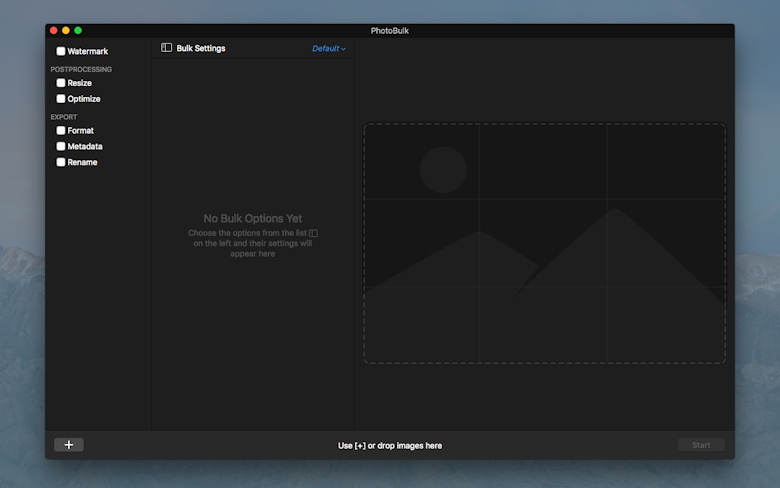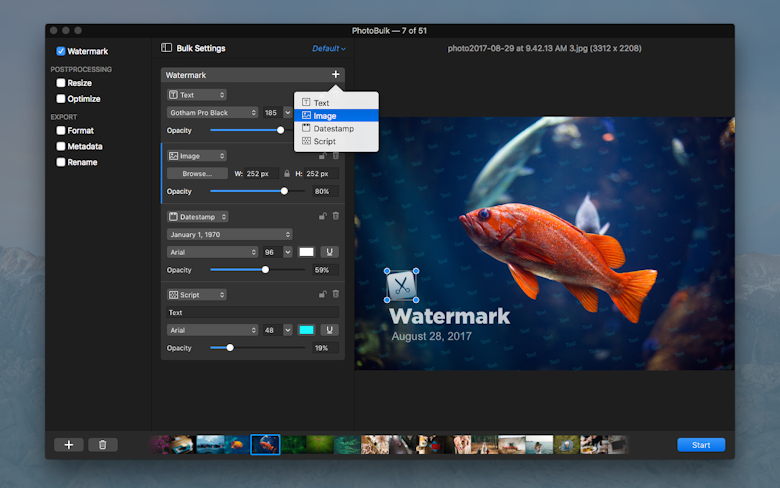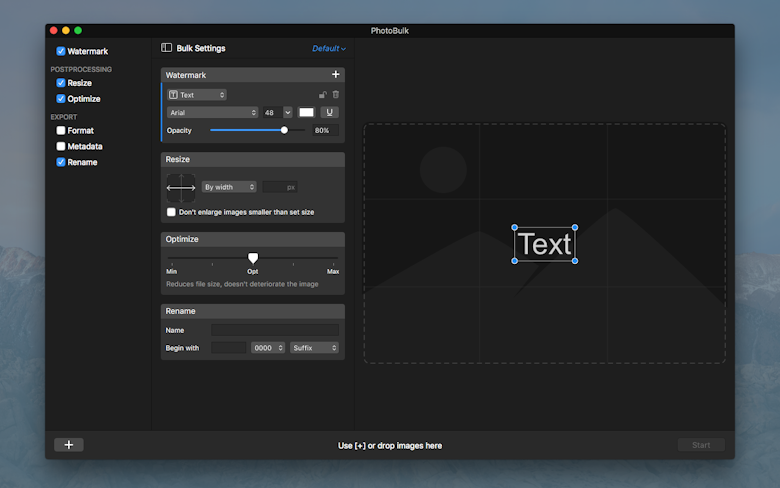 PhotoBulk features
High-volume editing
The app thrives on quantity, letting you process and alter hundreds of images at a time. By combining tedious manual tasks like resizing and renaming in one convenient window, it eliminates the pain of sorting through large batches of photos. All it takes is a few clicks to sort through a whole album.
Gorgeous interface
Amateurs and experts alike will feel right at home in the smooth, high-resolution interface. On top of its intuitive layout and precision tools, the app is designed to ward off eye strain with a dark palette and a sleek look. This makes for an even more efficient editing process right on your Mac.
Reactive preview
PhotoBulk supports real-time previewing for all photos in the set, letting you ensure that your watermarks, crops, or resizes don't affect the impact of your work. When it comes to your photos, the less guesswork the better. This is also useful for testing individual edits and quality adjustments on one image before trying them out on a whole batch.
Multiple watermarks
Need to credit multiple photographers or host sites? PhotoBulk allows you to save and simultaneously apply as many watermarks as you need, and to arrange them as required on photos. That way, you can always be sure that you're giving credit where credit is due… and that others are too.
Show off the best version of your pictures every time
Don't waste your time formatting them by hand. PhotoBulk can optimize, watermark, and export all your photos in minutes, stress-free.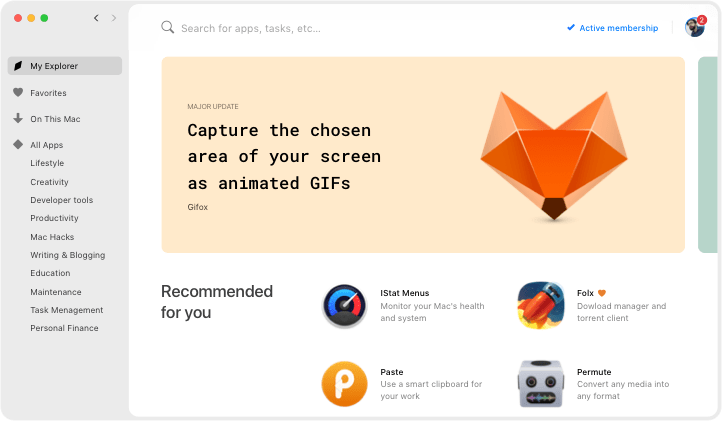 We love Setapp
---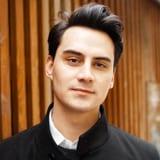 Very impressed with World Clock Pro @setapp @minimuminc. Making light work of time differences 🤘yew. How MacOS still doesn't have some kind of digital clock widget is mind boggling.
jessengatai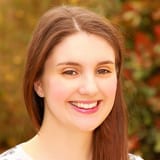 I have used Endurance (http://enduranceapp.com ) which is on @setapp to try and extend my battery life, 12 hour flight from Vienna to LAX and I spent about 8 hours working on an essay - not bad going!
Rosemary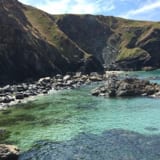 Wow just downloaded Setapp for my Mac - the value here is amazing. Some of the apps cost more than the monthly subscription alone and there are some amazing apps like Ulysses, RapidWeaver etc. @setapp
Mark Mitchell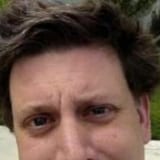 Discovered @PDFpen via @Setapp. Worth it just for the stellar OCR job it does on poorly-scanned assigned readings. Now to start playing with all those PDF editing features...
Nate Dickson