Sounds good? Well it looks good too.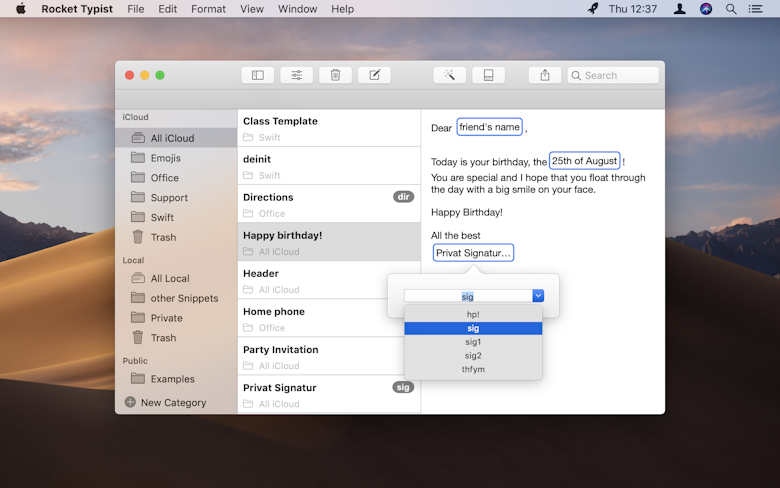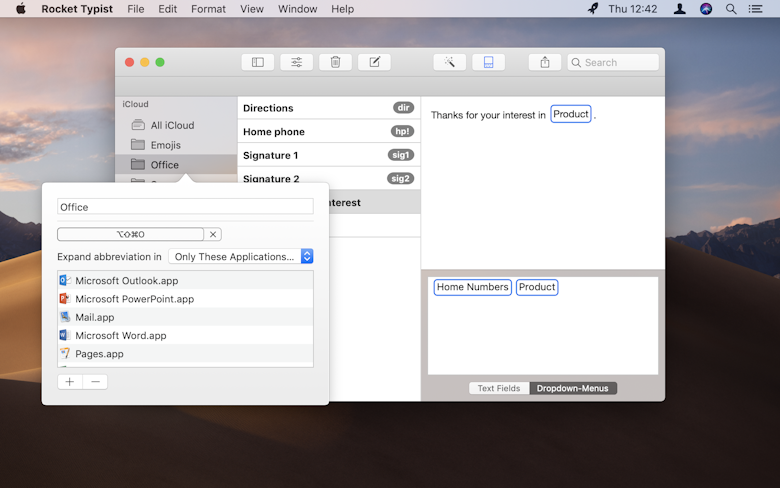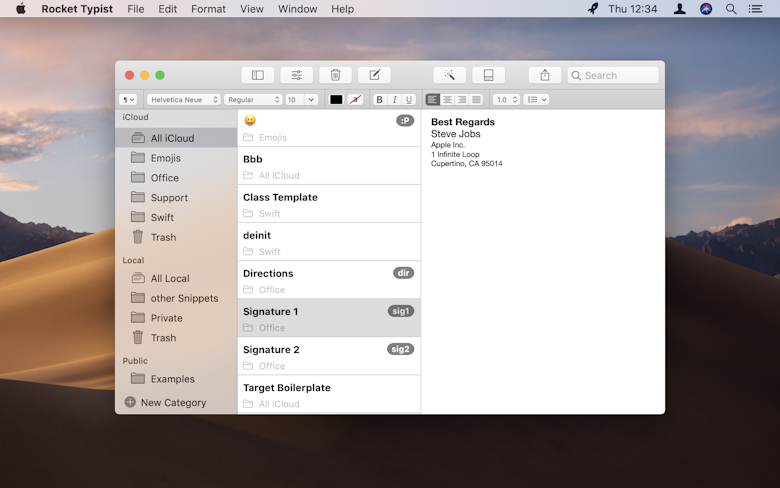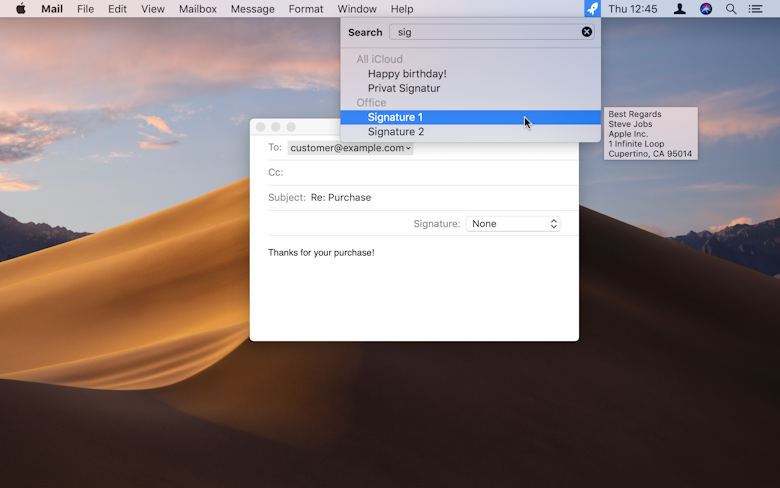 Rocket Typist features
Save your snippets
The app lets you save an unlimited number of your most commonly used words and phrases. Just open the app with a keystroke to paste them into whatever you're working on. You can even save message templates as snippets and then paste them into Mail. Save yourself the hassle of retyping – there's a better way.
Easy organization
Your snippet manager is organized like any other folder. You can divide it up into as many subfolders as you need for different occasions or products. Plus, your snippet manager is fully searchable, so you'll always be able to find that phrase that's on the tip of your tongue.
Automatic pasting
When you've selected a snippet, the app will copy it to your keyboard so you can paste as many times as you'd like. The Auto-Paste feature pastes the snippet as soon as you click on it, saving you time. You can toggle automatic pasting in the app menu, so you have it when you need it.
Abbreviations
Abbreviations make it even easier to use your snippets. You can assign an abbreviation to any of your snippets; just type in a short series of letters and the app will expand it to the full snippet. This is a great way to use snippets without pausing your workflow; great for writers who enjoy getting into a flow and don't want to pause to paste.
Macros
Rocket Typist supports some text macros, including Time and Date and clipboard content. You can use these macros to create responsive snippets that keep your documents up-to-date as you're writing them. You can even use placeholder text for documents that you'll finish later.
Export and import snippets
The Snippet editor offers a straightforward export and import feature so you can share your snippets. Export them by Mail or Airdrop right from the editor. This is great for teams working on a project who need to keep their phrasing in line.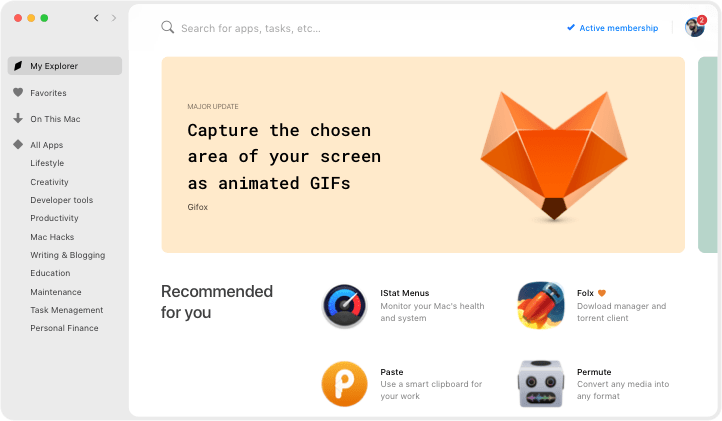 We love Setapp
---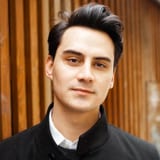 Very impressed with World Clock Pro @setapp @minimuminc. Making light work of time differences 🤘yew. How MacOS still doesn't have some kind of digital clock widget is mind boggling.
jessengatai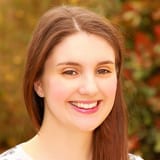 I have used Endurance (http://enduranceapp.com ) which is on @setapp to try and extend my battery life, 12 hour flight from Vienna to LAX and I spent about 8 hours working on an essay - not bad going!
Rosemary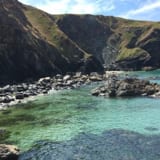 Wow just downloaded Setapp for my Mac - the value here is amazing. Some of the apps cost more than the monthly subscription alone and there are some amazing apps like Ulysses, RapidWeaver etc. @setapp
Mark Mitchell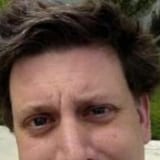 Discovered @PDFpen via @Setapp. Worth it just for the stellar OCR job it does on poorly-scanned assigned readings. Now to start playing with all those PDF editing features...
Nate Dickson