Sounds good? Well it looks good too.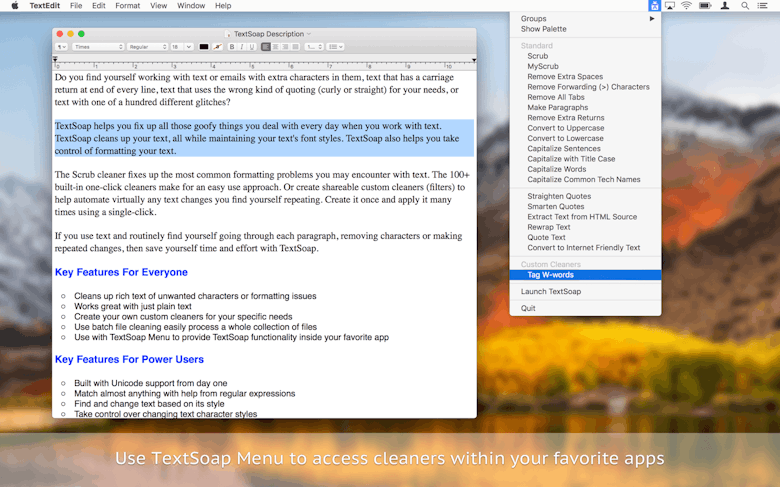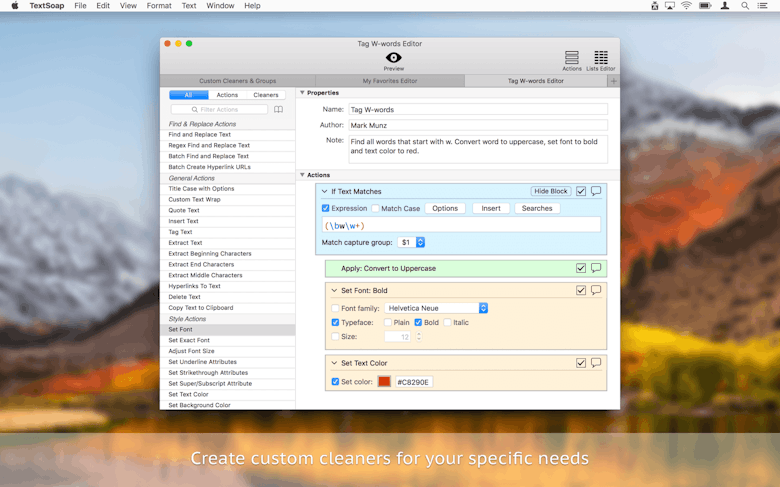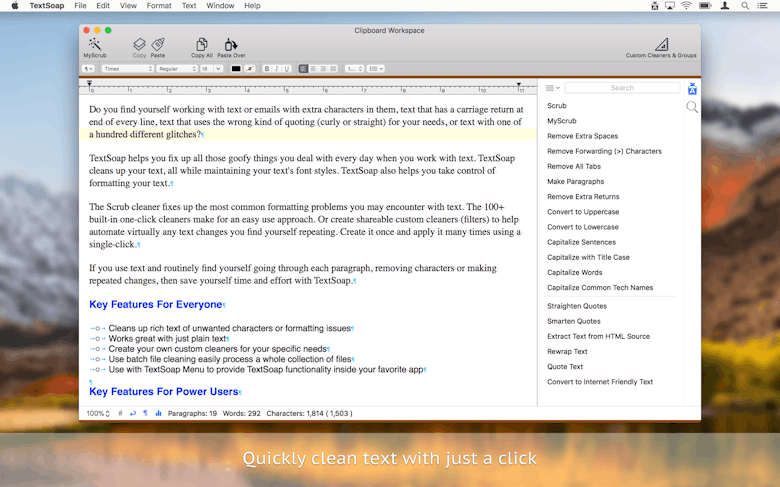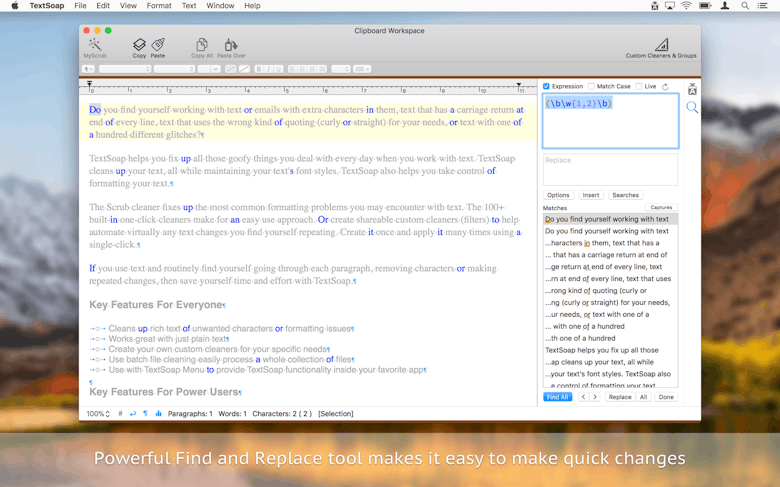 TextSoap features
Easy integration
The new and improved version of the app has a brand-new text editor that supports text wrapping and other features. But if you need to clean up text in another app, Textsoap has you covered. Its global menu integrates into other word processing apps, making it easy to put its cleaners to work no matter what kind of document you're having trouble with.
Cleaner library
The people behind Textsoap have over 19 years of experience with document cleanup, and they've channeled that experience into its built-in cleaners. More than 100 of them are available with a click, making it easy to find and replace terms, eliminate useless characters, and remove extra spaces, among other tasks. The time you'll save is staggering.
Custom cleaners
Got a problem that the app's cleaners can't seem to solve? No worries! The new custom cleaner editor lets you script your own transformations using regular expressions. If you're nervous about using regular expressions, the app provides both a syntax highlighting feature and live text matching so you can see whether the expressions you write are having the intended effect.
Grouping cleaners
Cooperation is a great way to deal with a mess faster, and the same holds true for document cleaners. Textsoap allows you to save combinations of cleaners as custom groups, so that their synergy can make short work of garbled text over and over again, without having to hunt for the right ones each time.
Import and export
Textsoap's time-saving features are so effective, it would be a shame not to share them with your colleagues. Luckily, it supports full import and export of both saved and custom cleaners. That way, when you find the perfect combination of cleaners for a notoriously buggy type of document, you can pass it around the office and get the praise you deserve.
Slick interface
The app's pared-down interface is designed to get out of your way. With color-coded syntax and a minimal layout, it lets you focus on the text at hand and the expressions you're crafting. Not only does it look better, but it helps you make sense of the impact your scripting has on the material you are working on.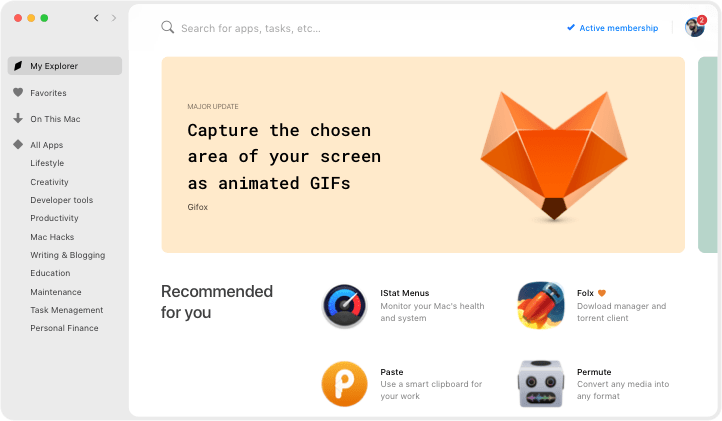 We love Setapp
---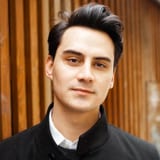 Very impressed with World Clock Pro @setapp @minimuminc. Making light work of time differences 🤘yew. How MacOS still doesn't have some kind of digital clock widget is mind boggling.
jessengatai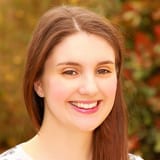 I have used Endurance (http://enduranceapp.com ) which is on @setapp to try and extend my battery life, 12 hour flight from Vienna to LAX and I spent about 8 hours working on an essay - not bad going!
Rosemary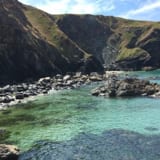 Wow just downloaded Setapp for my Mac - the value here is amazing. Some of the apps cost more than the monthly subscription alone and there are some amazing apps like Ulysses, RapidWeaver etc. @setapp
Mark Mitchell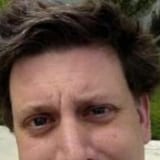 Discovered @PDFpen via @Setapp. Worth it just for the stellar OCR job it does on poorly-scanned assigned readings. Now to start playing with all those PDF editing features...
Nate Dickson