Sounds good? Well it looks good too.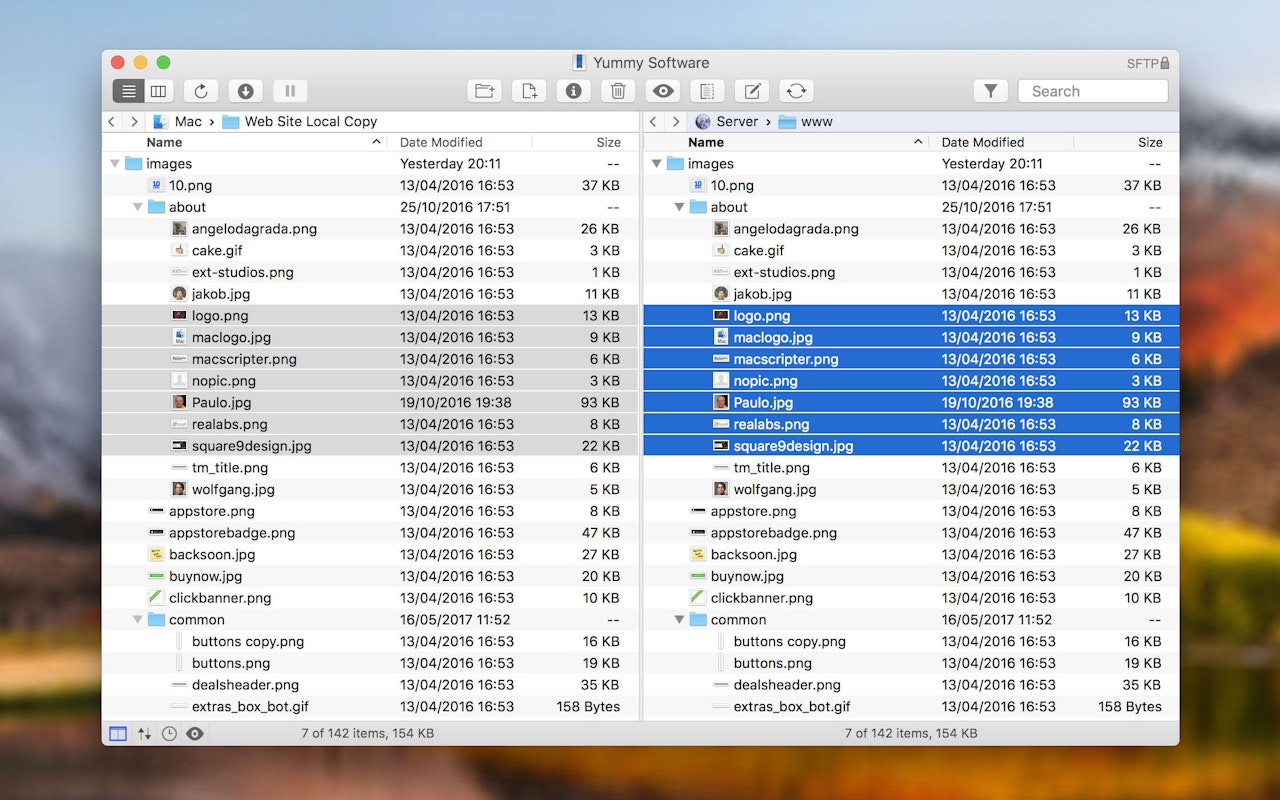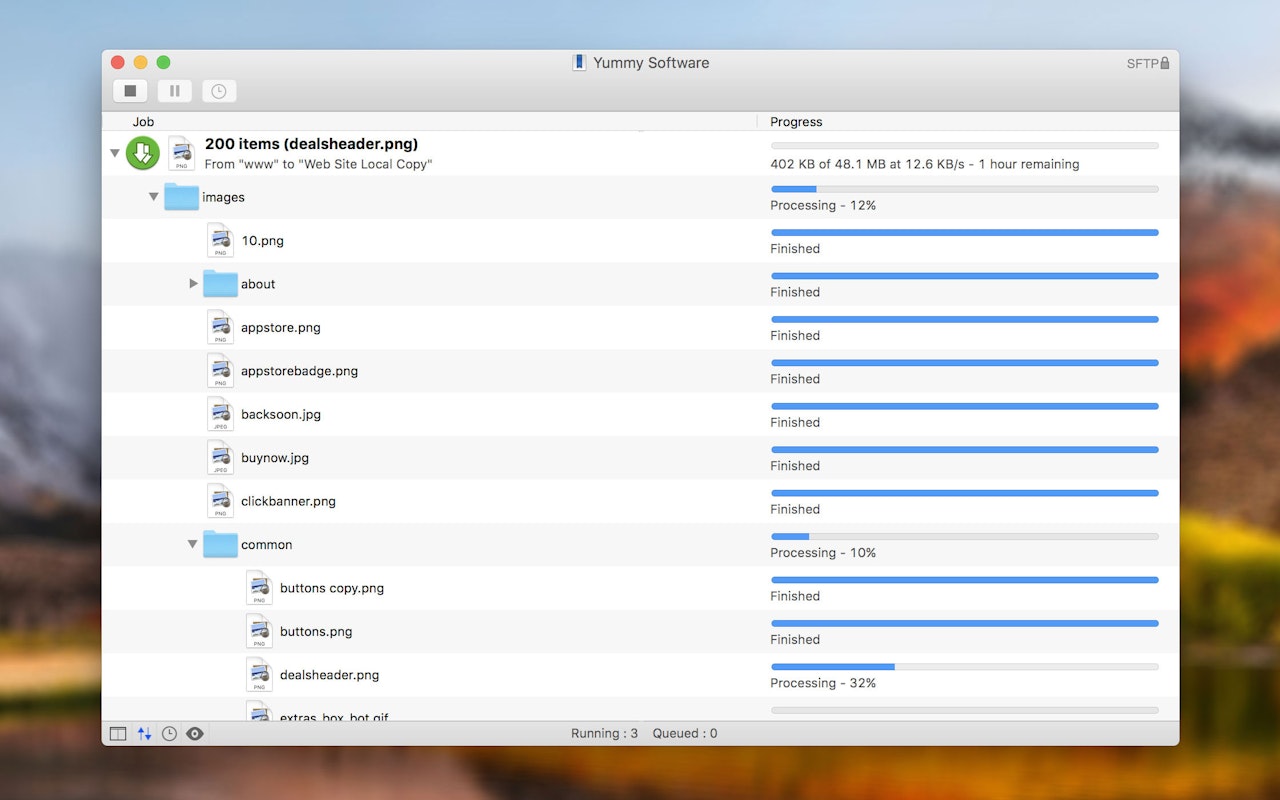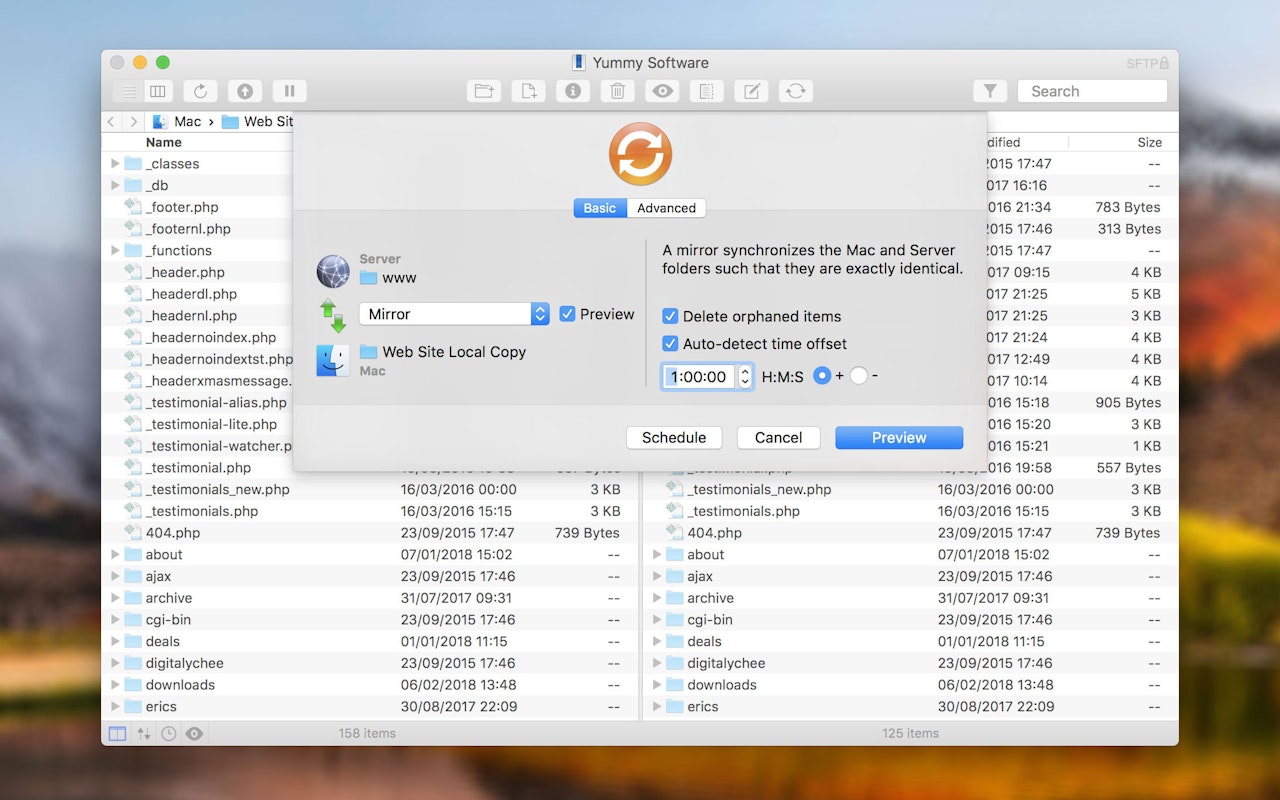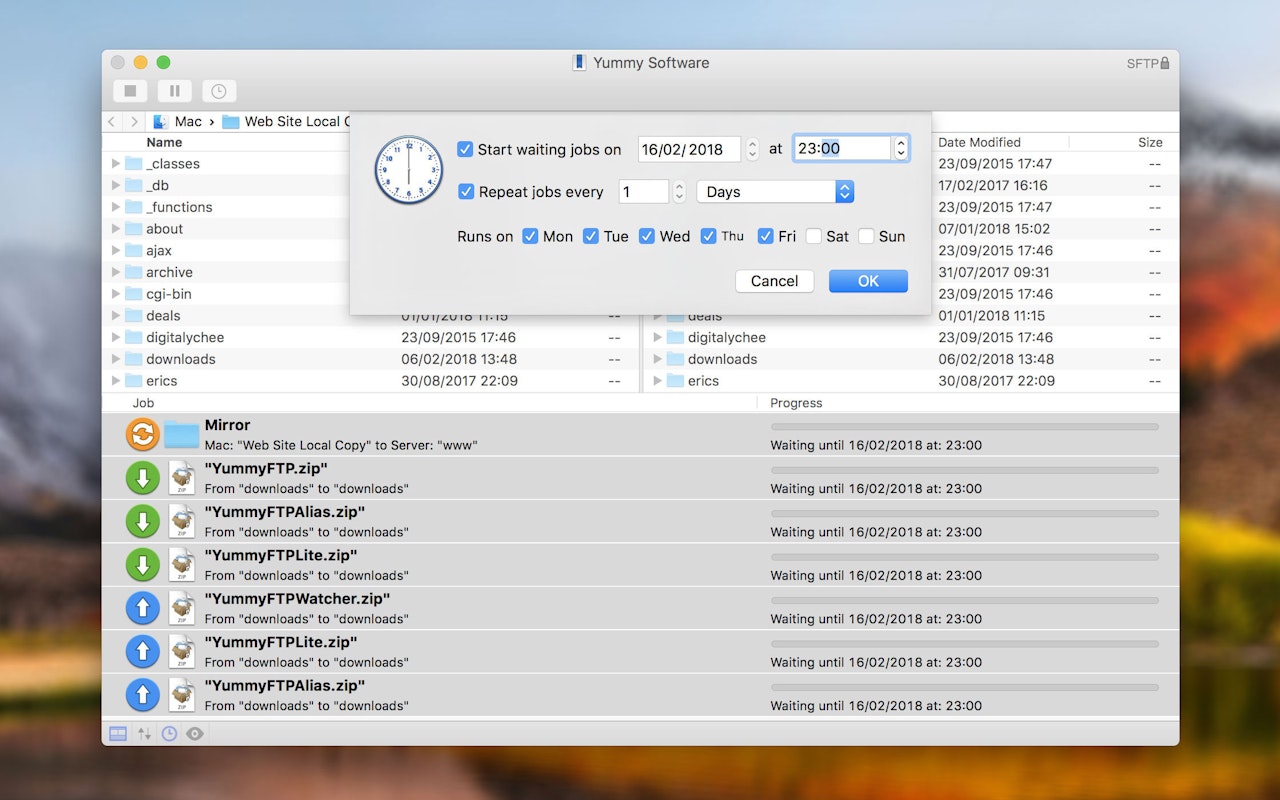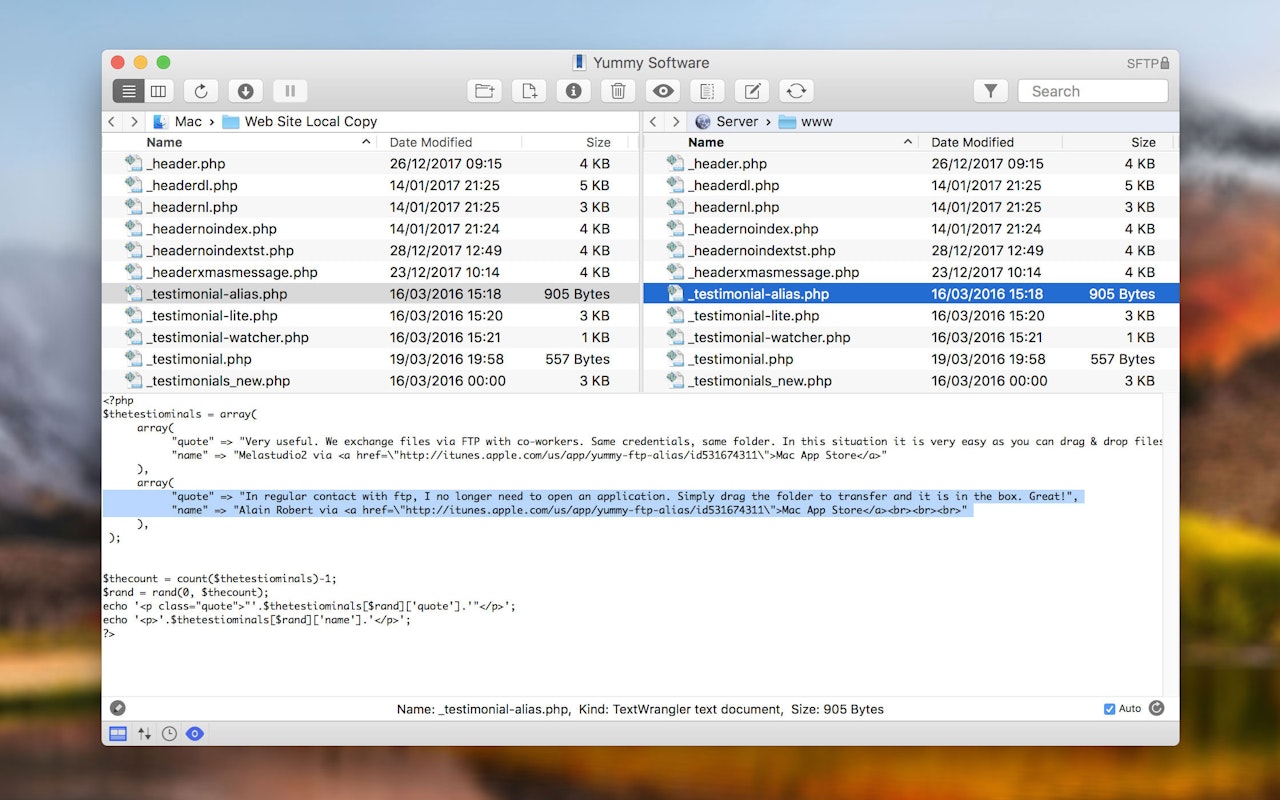 Yummy FTP Pro features
Full FTP/S + SFTP + WebDAV/S protocol support
Fast full-featured professional solution for both FTP client and FTP server. Provides a maximum transfer speed, secure, reliable and efficient file movements. Effortlessly move both small and big files between your local computer and your site's server.
Security combined with powerful website management
Security is one of the key considerations when talking about FTP clients, and folks at Yummy FTP Pro do realize this, offering a really high level of security and reliability that comes with amazing site management capabilities. Manage sites, enjoy editing, previewing or syncing on the go at blazing speeds.
Responsive, intuitive and simple user interface
This FTP client/FTP server utility is comprehensive and straightforward to use. Its user-friendly interface feels familiar and lets you get started really fast. The simultaneous transfers of huge data volumes made quick and easy.
Offline FTP drop folders for greater performance
You can use this Mac app even offline. Simply create FTP drop folders directly on your Mac, open and view local and remote folders in the Terminal and enjoy synchronization of those files once you go online.
Straightforward site bookmark manager
Once you try the bookmarking option, you'll see that it is a real timesaver. Manage your bookmarks fast and with ease, keep them well-structured and organized in a preferable way.
Regular feature updates and improvements
This WebDAV client/WebDAV server program has a great deal to offer and is loaded with options, making your life easier, yet it keeps getting better and better. All its features are aimed at putting file transfers at your fingertips.
We love Setapp
---
Very impressed with World Clock Pro @setapp @minimuminc. Making light work of time differences 🤘yew. How MacOS still doesn't have some kind of digital clock widget is mind boggling.
jessengatai
I have used Endurance (http://enduranceapp.com ) which is on @setapp to try and extend my battery life, 12 hour flight from Vienna to LAX and I spent about 8 hours working on an essay - not bad going!
Rosemary
Wow just downloaded Setapp for my Mac - the value here is amazing. Some of the apps cost more than the monthly subscription alone and there are some amazing apps like Ulysses, RapidWeaver etc. @setapp
Mark Mitchell
Discovered @PDFpen via @Setapp. Worth it just for the stellar OCR job it does on poorly-scanned assigned readings. Now to start playing with all those PDF editing features...
Nate Dickson