Make Mac volume louder than max with Boom 3D
Ever felt like your Mac's standard speakers weren't quite doing justice to a particular tune? You're probably onto something. Songs aren't interchangeable — they all have optimal settings for bass, treble, and more that your speakers don't necessarily provide. So what's the solution? Sure, you could go out and spend hundreds of dollars on external speakers. But you could also log into Setapp and download Boom 3D.
How to make mac volume louder than max
Boom 3D is an all-around sound enhancer and equalizer for Mac, designed to help your speakers perform optimally without any additional hardware. The app can adjust audio levels to match the genre of whatever you're listening to, act as an instant volume booster, and manage independent volume levels for each open app. Plus, its 3D surround sound feature creates the impression of being surrounded by speakers, all inside your headphones. Here's how to level up your listening.
Start with major adjustments
The main app window gives you several options for fine-tuning your listening experience. Use the button at top left to toggle the volume boost, and use the slider bar to adjust the master volume. Each of the round buttons can highlight a different feature of the music; use the round sliders to make adjustments. You can set the Equalizer by hand or use the drop-down Presets menu to optimize settings for your chosen genre.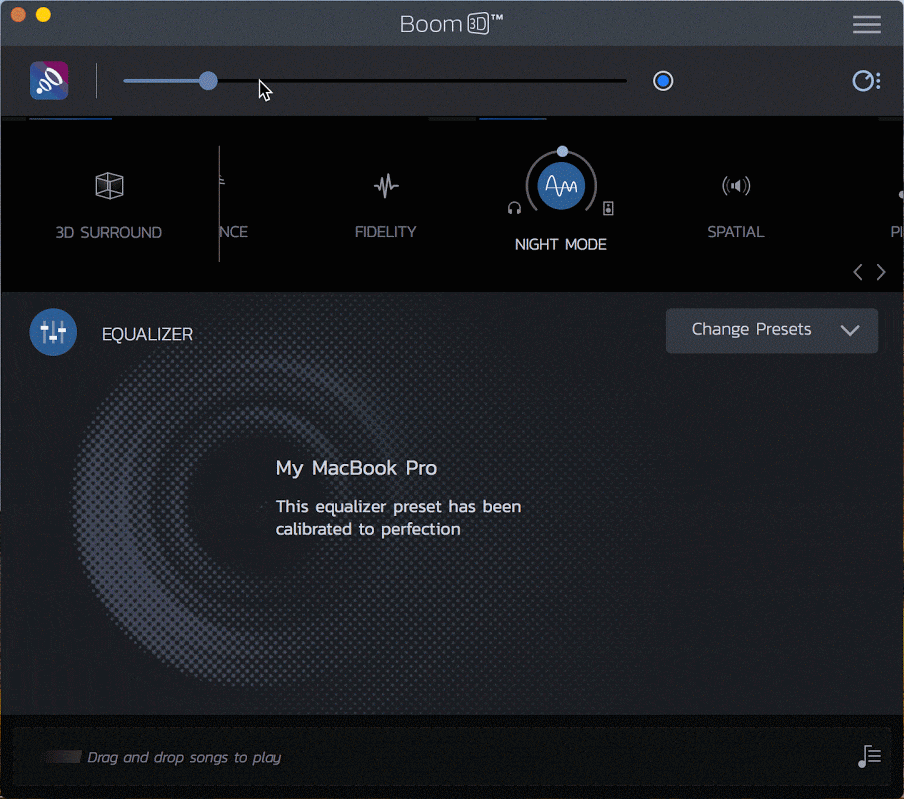 Tweak the app volume control
Boom 3D makes it easy to control the volume of specific applications. Click the Apps Volume Controller in either the mini-menu or the main app window, then use the button at top left to toggle the feature on and off and the slider bars to adjust individual volume levels. Remember that this includes system notifications such as email alerts.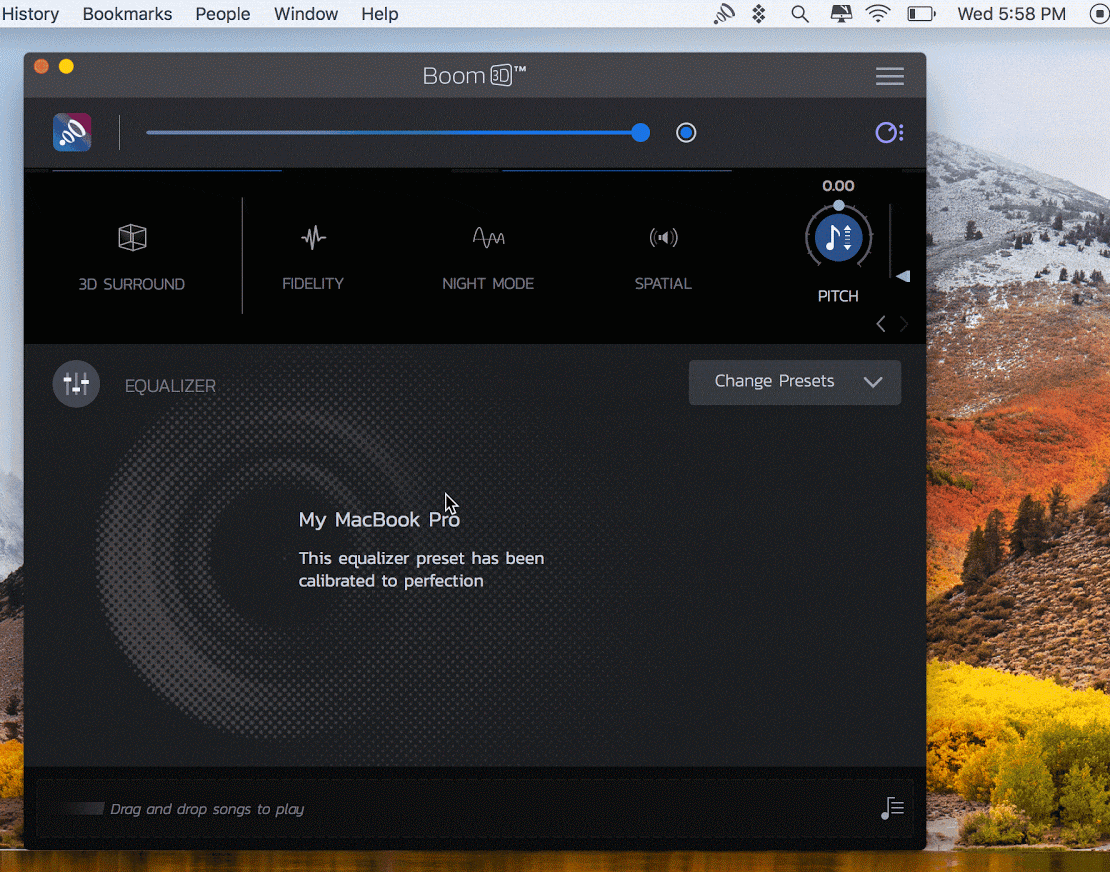 Turn on surround sounds
To activate the app's 3D Surround Sound feature, connect your headphones and click the 3D Surround button. You can toggle individual directional speakers on and off by clicking them, and adjust the bass and intensity using the slider bars at the top and bottom of the screen. You can also adjust the overall effect with a round slider in the main app window.
Queue up some music
The app comes equipped with a built-in media player, the best way to get the benefits of its audio effects for your favorite tracks. Click the Musical Note icon at the bottom of the window and press + to add songs from your library to the queue. You can also drag and drop them in sequence.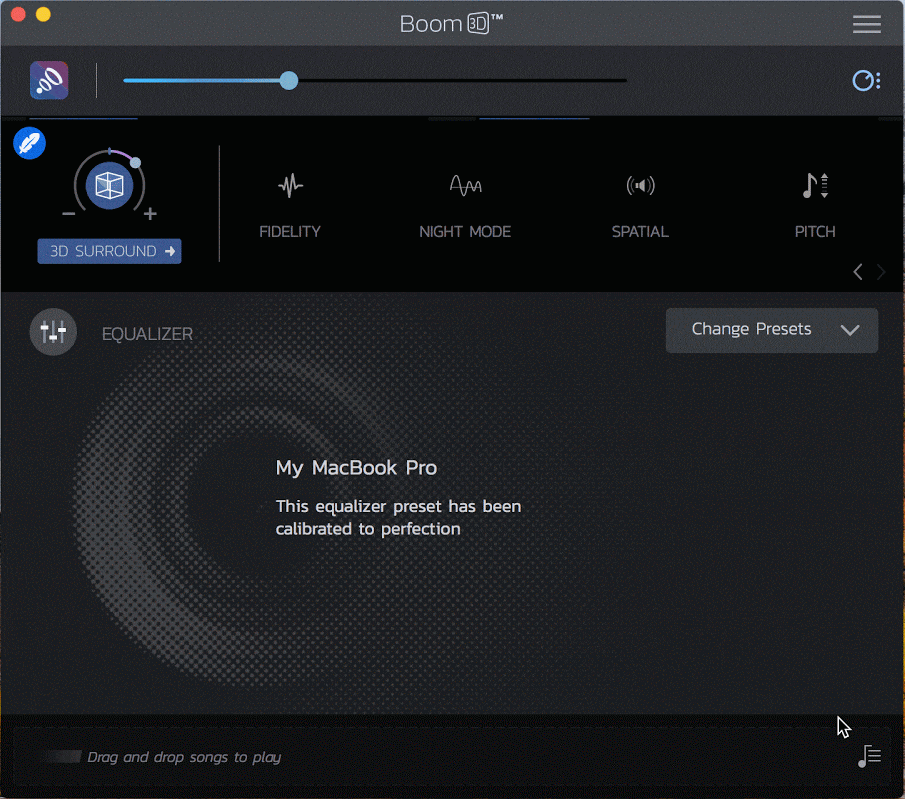 Boom 3D on Setapp harnesses the potential of your Mac's existing hardware to give you the smoothest, truest, loudest listening experience around. Turn it up to 11.