Coordinate events and schedule meetings across different time zones with World Clock Pro
World Clock Pro is a beautifully designed utility app that lets you know what time it is anywhere in the world. Displaying clocks synced to as many time zones as you need, the app works as a utility or a screensaver, making it easy to coordinate with colleagues half a world away. Whether scheduling meetings or making travel plans, its built-in weather tracker adds an extra layer of information in one convenient place. Here's how to get World Clock Pro to work for you.
Adding clocks in different time zones
When you open the app, you'll see an array of clocks laid out over a world map. To add a new clock, click the + button at top left and begin typing the name of the city or time zone you'd like to display, then select from the list that pops up. Once your new clock appears, you can click and drag it to adjust its position. Finished with a clock? Click the X in the top left corner to delete it.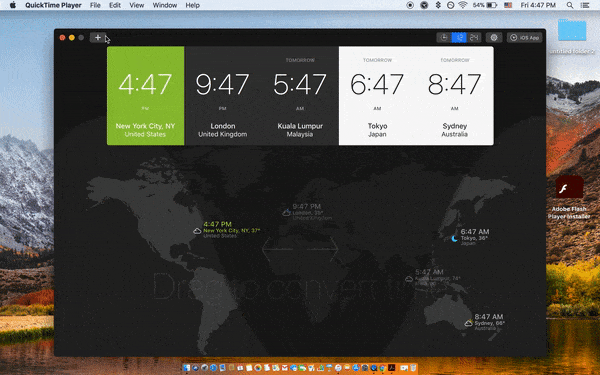 Creating and tracking events
The app syncs with your calendar to make scheduling easy. By showing you in real time what "7am tomorrow" means for your friend in Cairo, it avoids miscommunications and keeps everyone on the same page. Swipe left or right to see future times and dates converted on your clocks, then click the + button to add new events. Click the X on the blue time box to return to the current time.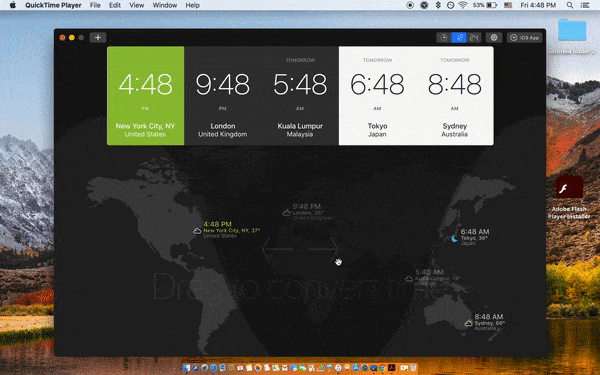 Setting up a screensaver
The app can be accessed either via the dock or the menu bar. However, you might find it useful to have on hand while your computer is asleep. To enable screensaver mode, click the gear icon at top right and click Preferences, then choose from the options listed on the Start Screensaver drop-down menu.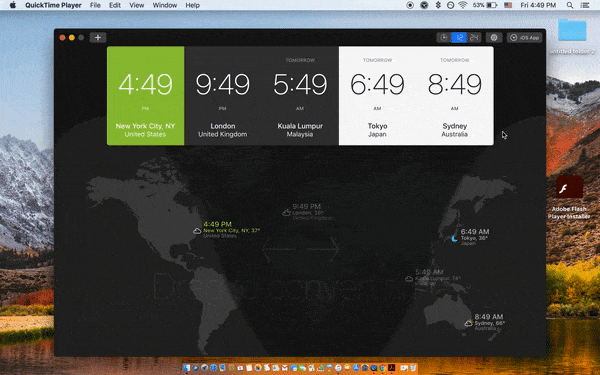 In a world where international communication is unavoidable, it's important to keep an eye on the time in time zones other than your own. With World Clock Pro, available on Setapp, you'll be able to anticipate scheduling problems before they happen and make life easier for yourself and your far-flung collaborators.