Lacona: a powerful keyboard-driven assistant for your Mac
Meet Lacona, an elegant keyboard-based assistant for your Mac desktop. Like Siri, you can ask the app to open files and applications, calculate numbers, set reminders, and schedule events. Unlike Siri, you won't have to repeat yourself several times!
Just start typing the task you'd like it to complete in plain language, and the app will offer you a slate of predictive options to choose from. You can customize the app to fit your workflow and take advantage of third-party add-ons to give it even more functionality.
Here's how to make Lacona the most useful thing on your desktop:
Opening the command bar
The app is operated with a command bar. You can access this bar ether by using a keyboard shortcut (default "OPTION+SPACE") or by clicking the icon in your Menubar and clicking "Show Lacona." You can also customize the shortcut for the command bar in the app's "Preferences" tab.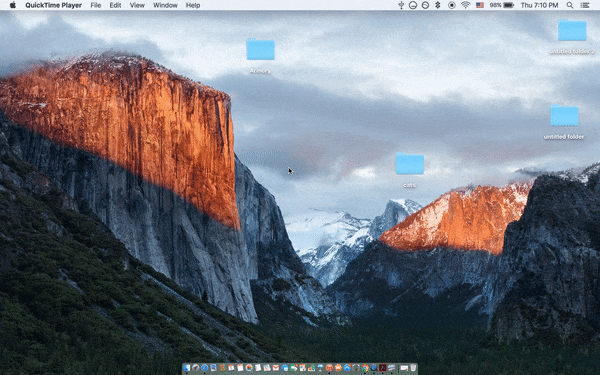 Giving orders
As soon as you start typing in the command bar, the app will give you a scrollable set of predictive options. It automatically sorts these options by type and color codes them. These options will also interpret the meaning of what you type; you can add dates and locations, and the app will understand them as such. This is especially helpful for creating reminders and calendar entries.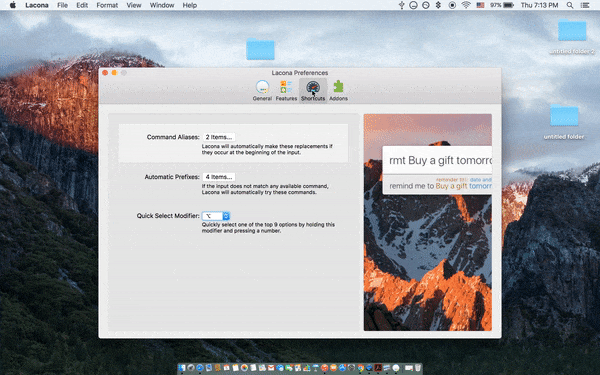 When you see the option you want to pursue, click it or use the hotkey assigned to it at right.
Explore your options
In the Preferences tab you'll find a comprehensive list of commands for different apps and functions on your Mac. Each tab explains which phrases are linked to which tasks, and which terms can be changed to specify the task. In this pane, you can also enable and disable any task or group of tasks.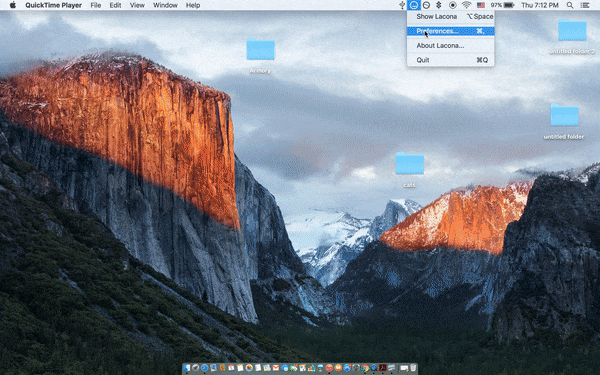 Take some time to familiarize yourself with the proper phrasing for the apps you use most.
Setting shortcuts
Under the "Shortcuts" tab, you'll be able to customize the way the app responds to incomplete phrases. You can also program shorthand replacements for different command words (o for option and so on).
To change shortcuts, click the relevant button and use the "+" and "-" keys to change the list of defaults.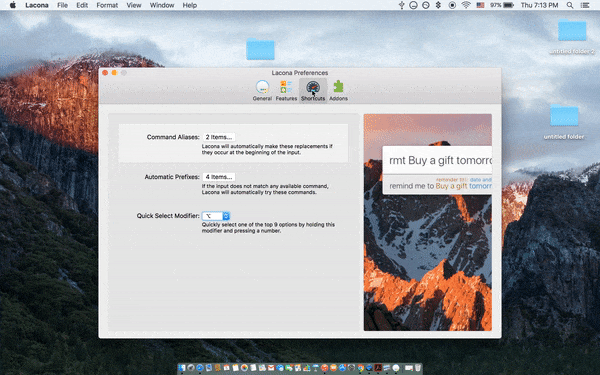 With Lacona keyboard-driven commands, you'll never have to over-enunciate to Siri again. Avoid breaking up your workflow with an unobtrusive, plainspoken system that gives you control without too much clicking.