​Canary: an email client that doesn't compromise on security, or UI​
That itchy feeling you get each time you send sensitive information via email — is unnecessary. Your invoices and revenue stats can and should be secured with end-to-end high-profile PGP tool in your very email client. Which is, as you might've guessed, our today's topic. Canary Mail is an email client that treats security as top priority and it's joining Setapp collection this week.
Also, it's looks straight gorgy, pardon the street talk.
Built-in secure email encryption for macOS
Canary was created by two brothers, Dev and Sohel Sanghani, who saw an issue with current email clients, particularly a gap in security and a hassle with PGP integration. Pretty Good Privacy is a program that uses cryptographic privacy and authentication to create a safe way of data exchange. Usually, you have to install it externally but in Canary, it's installed by default.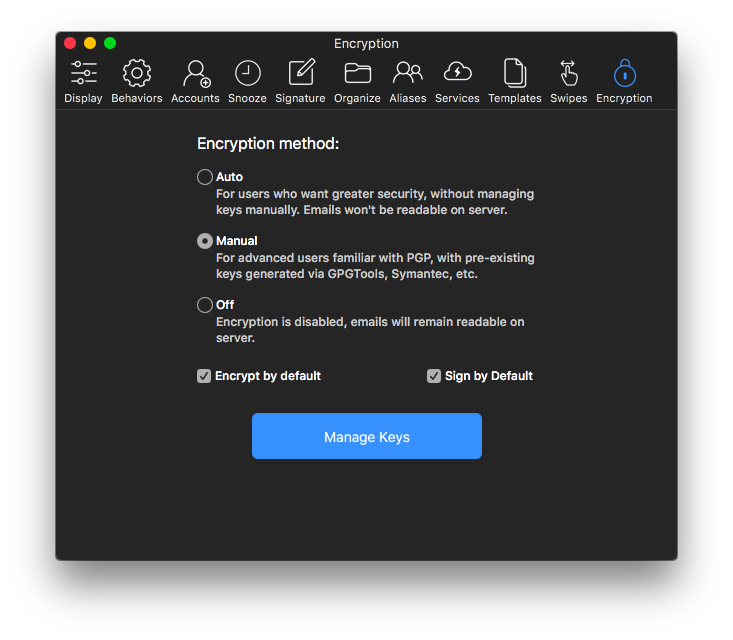 You'll be offered this menu on startup and it's also accessible in Preferences > Encryption. When the setting is switched to auto, all your emails are automatically encrypted. In case of hacking or security breach, your info is safe and cannot be accessed from anywhere but your account.
Feature extras you needed in your email client
Most of the basic functions in Canary work akin to Apple's Mail app, apart from a few minor gesture differences. For instance, a short right swipe on an email with sending it to archive, but a long one will delete it altogether.
Left swipe lets you set a time reminder when to read this particular message or left-long swipe will move an email into a folder of your choice. All of this is, of course, customizable. And that's just to get you started.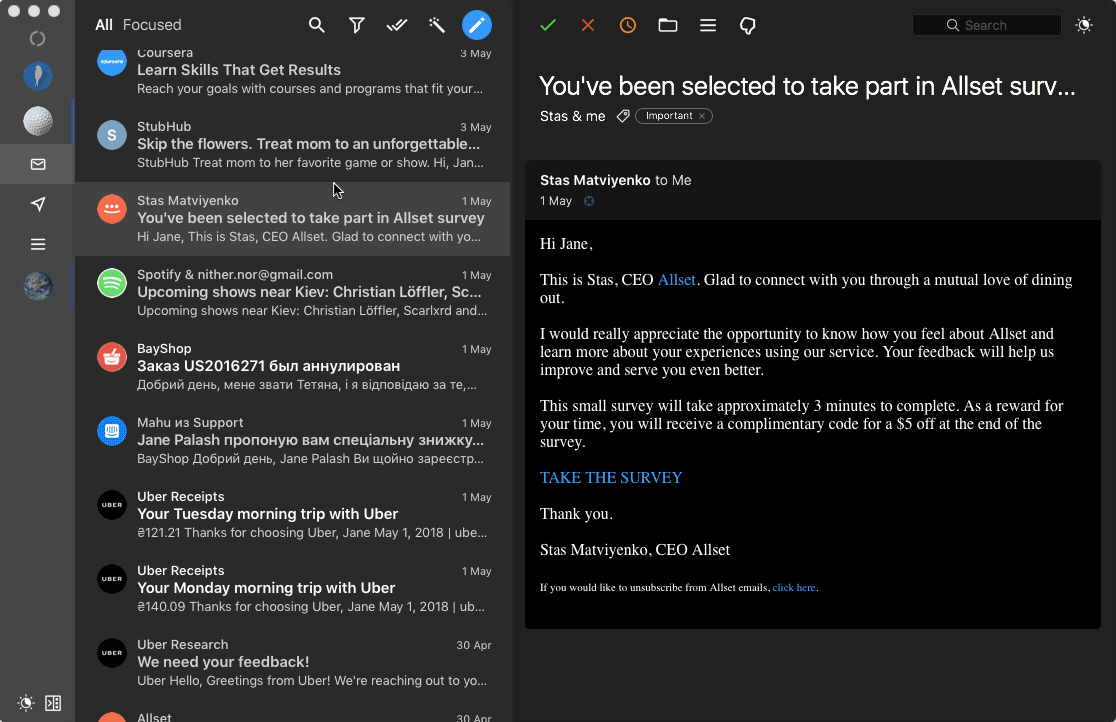 Canary is more than just a secure email app, it's also jam-packed with useful features that were seriously missing from quite a few major clients.
Tracking
Whenever you send an email, you can see a small tracker sign at the bottom. When it's highlighted in blue, tracking is active and you can see when the person has opened and read your message.
Filtering
There's a Gmail category filtering for all your emails, right in the app.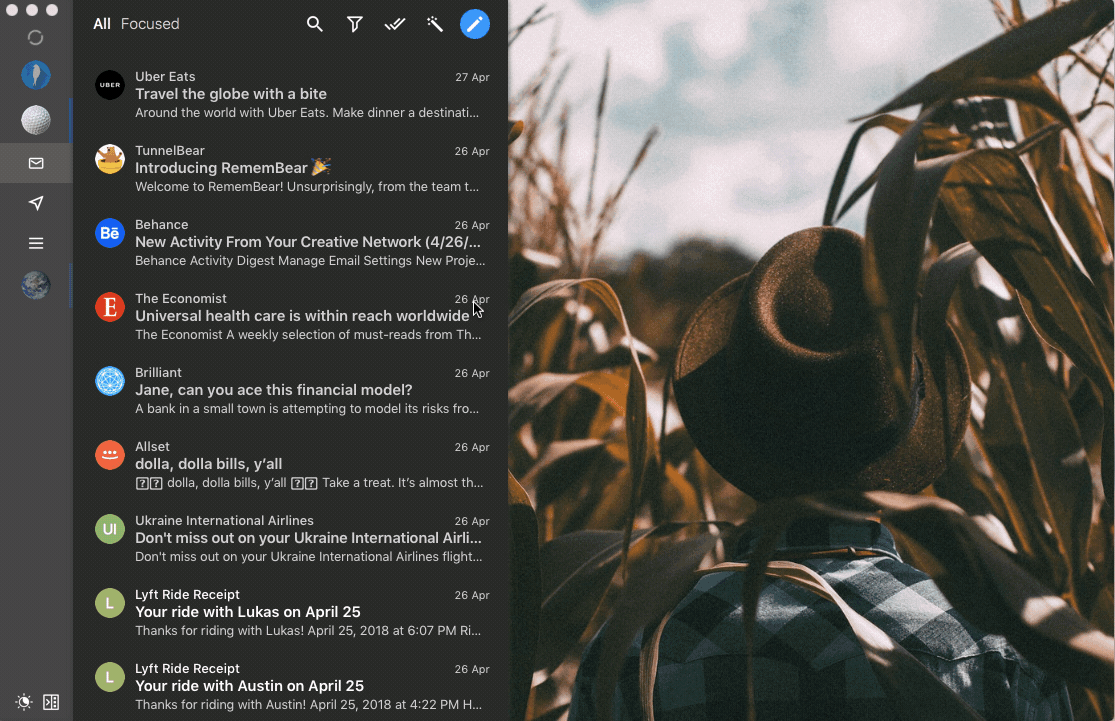 Batch cleanup
Easy batch selection for multiple emails, sort of like in the Mail app with a way nicer UI. Also, all of the interfaces is impressive as you can see in the screen recordings.
Animations and transitions are made with utmost precision, two themes available for use (our unanimous Setapp team preference is the dark one), icons and imagery — all make for an unexpectedly enjoyable experience for such a utilitarian thing as an encrypted email app.
Canary Mail doesn't take long to get used to, the layout is pretty standard and all you need is to spend a few minutes to customize all the in-app behavior to your liking. So give it a go, it's available on Setapp already, we're happy to have it on board with us. Hope you'll enjoy it as much as we did during the test-drive. Cheers!