Sounds good? Well it looks good too.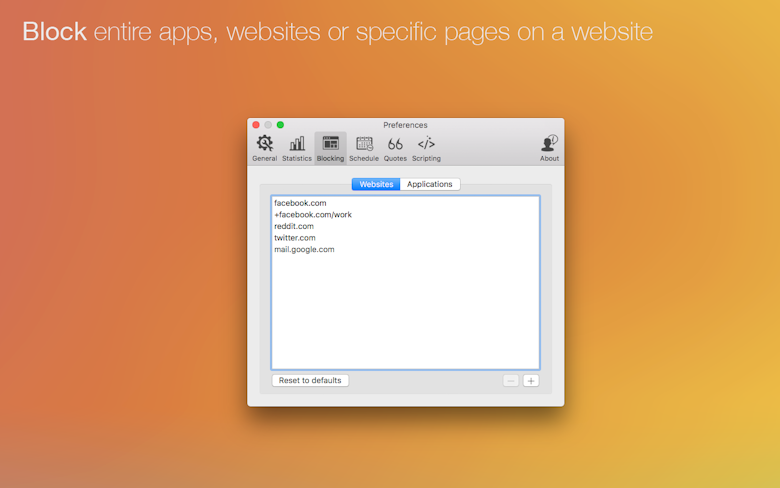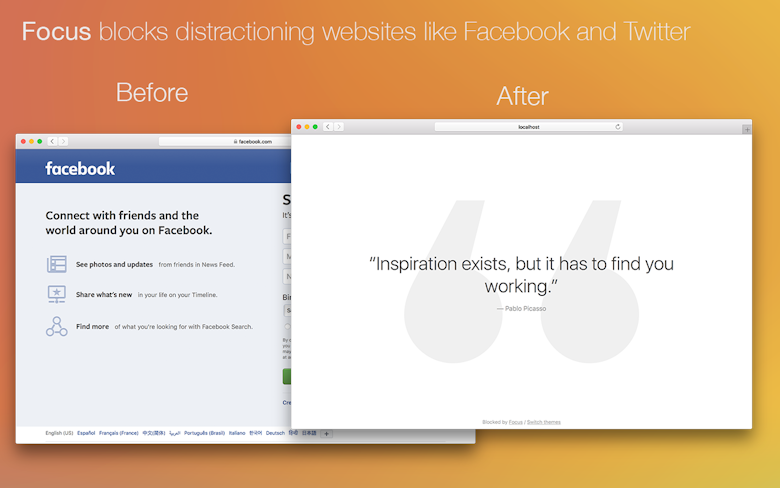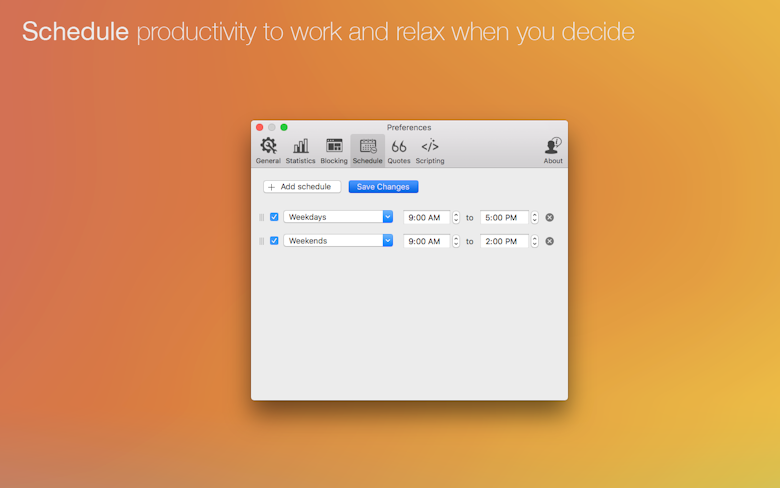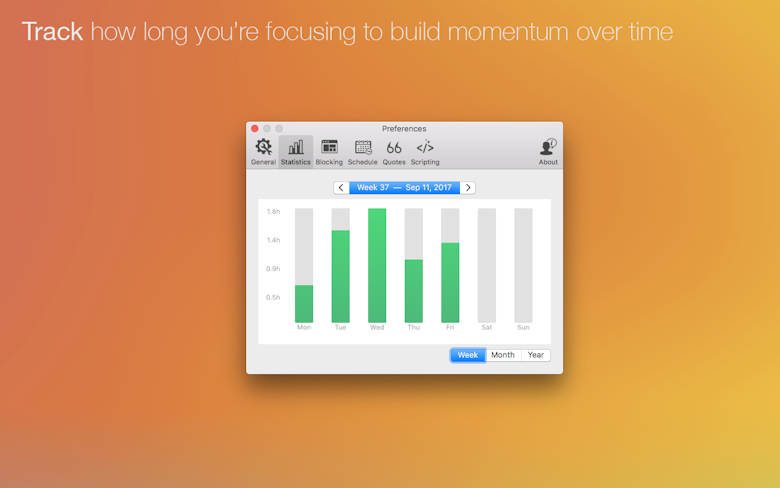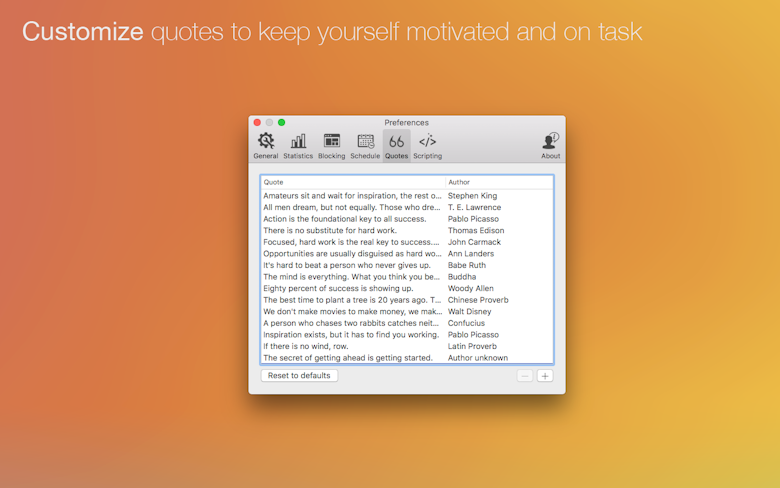 Focus features
Targeted Blocking
Focus lets you tailor its blocking features to your needs exactly. You can block entire applications, whole websites like Facebook or Twitter, or even specific pages. Find a new addictive page or app? Just add it to your fully customizable block list. Focus stays with you and lets you decide what your limits should be.
Scheduling
"All work and no play makes Jack a dull boy," as the old saying goes. With the Schedule feature, you can decide when your page blocker should give you a break. Any good focus app gives you a chance to blow off steam — when you schedule with Focus, it's easy to get back in the groove once your break time is over.
Progress Tracker
Sometimes, the best way to stay motivated is to see how far you've already come. The app's built-in analytics show you how much time you've saved with your app blocker by generating custom graphs. You can use these graphs to challenge yourself to one-up your own productivity next week.
Customizable Quotes
When you try to visit a blocked site or application, Focus will show you a gray screen with an inspirational quotation. You can choose from their extensive catalogue of motivational quotes, or set it to feature one of your own. More than just a blocker, the app can make sure you see just the words of wisdom you need to get your head in the game.
Take back control
Distractions can only reach you on your terms. Focus concentrates your working life so you have enough time for personal one too.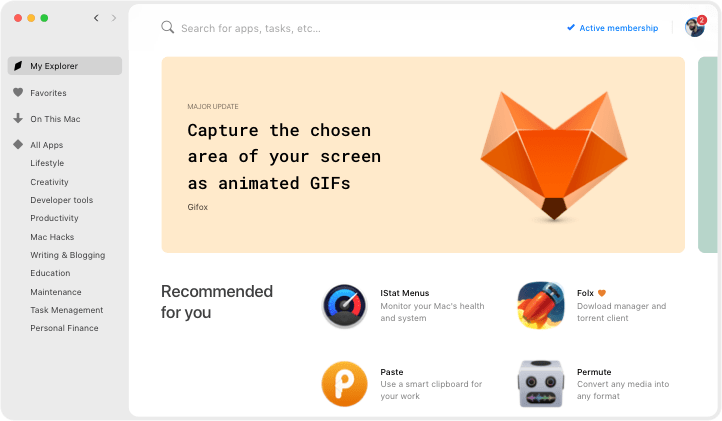 We love Setapp
---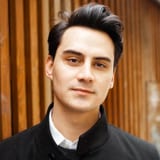 Very impressed with World Clock Pro @setapp @minimuminc. Making light work of time differences 🤘yew. How MacOS still doesn't have some kind of digital clock widget is mind boggling.
jessengatai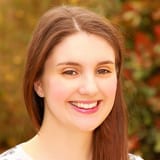 I have used Endurance (http://enduranceapp.com ) which is on @setapp to try and extend my battery life, 12 hour flight from Vienna to LAX and I spent about 8 hours working on an essay - not bad going!
Rosemary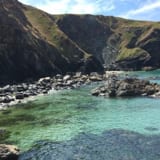 Wow just downloaded Setapp for my Mac - the value here is amazing. Some of the apps cost more than the monthly subscription alone and there are some amazing apps like Ulysses, RapidWeaver etc. @setapp
Mark Mitchell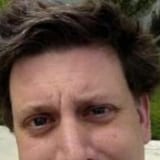 Discovered @PDFpen via @Setapp. Worth it just for the stellar OCR job it does on poorly-scanned assigned readings. Now to start playing with all those PDF editing features...
Nate Dickson