Sounds good? Well it looks good too.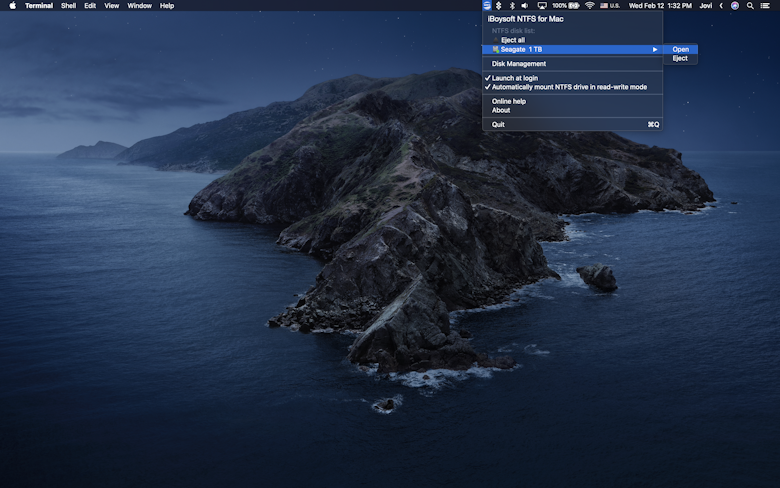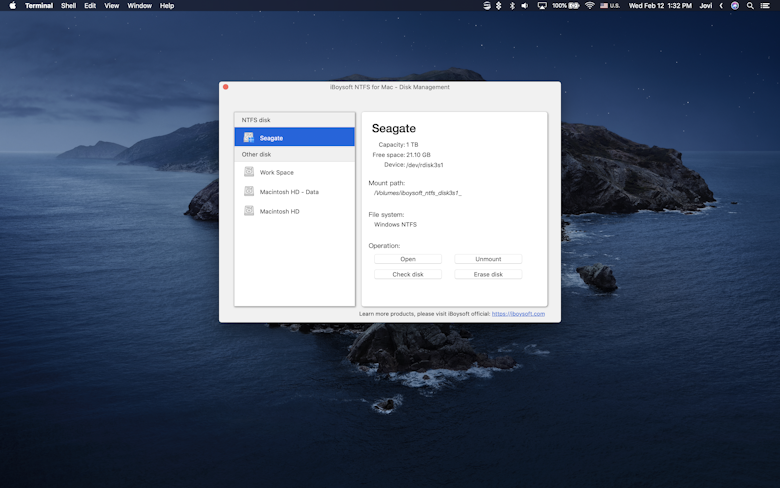 iBoysoft NTFS for Mac features
Fix the read-only problem
While natively your Mac will be able to only read an NTFS drive, this app expands the capabilities. Use NTFS for Mac to read, write, copy, delete, and transfer files across drives — without limitations. Simplify file management between Macs and PCs in a click.
Mount/unmount from the menu bar
You connect an external NTFS drive to Mac, and that's basically all the work you do. The rest is pretty straightforward — access to your drive will be made available right in the menu bar. So you can mount and unmount from there.
Streamlined mounting option
Another option is to let the app mount your NTFS drives automatically. Once a drive is connected, your Mac will make it available in the read/write mode — without asking you to press any buttons. If it's doesn't work for you or you have privacy concerns, disable the option in Preferences at any time.
A handy NTFS disk manager
If you open the magical Disk Management window from the app's menu, you'll see all the power you own. Unmount, check disk errors, view details, or erase all the data the disk contains. You can also format a drive to NTFS or vice versa without switching to PC — a huge time saver.
Excellent speed
At lightning speed — this is how NTFS for Mac does the job. You will be impressed how quickly it solves file transferring tasks as well as NTFS reading and writing. In fact, the creators say the speed is very close to the processing speed of a drive. So you should expect no delays.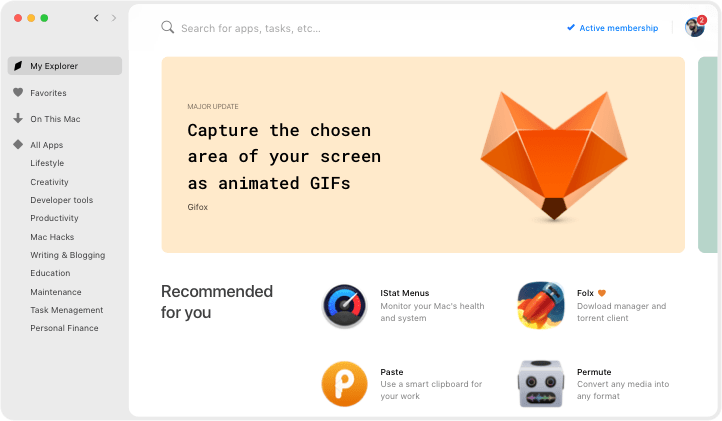 We love Setapp
---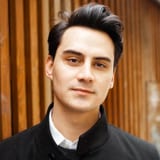 Very impressed with World Clock Pro @setapp @minimuminc. Making light work of time differences 🤘yew. How MacOS still doesn't have some kind of digital clock widget is mind boggling.
jessengatai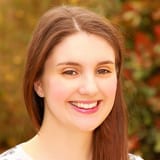 I have used Endurance (http://enduranceapp.com ) which is on @setapp to try and extend my battery life, 12 hour flight from Vienna to LAX and I spent about 8 hours working on an essay - not bad going!
Rosemary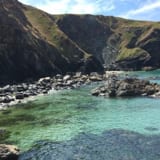 Wow just downloaded Setapp for my Mac - the value here is amazing. Some of the apps cost more than the monthly subscription alone and there are some amazing apps like Ulysses, RapidWeaver etc. @setapp
Mark Mitchell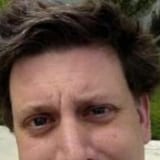 Discovered @PDFpen via @Setapp. Worth it just for the stellar OCR job it does on poorly-scanned assigned readings. Now to start playing with all those PDF editing features...
Nate Dickson