Sounds good? Well it looks good too.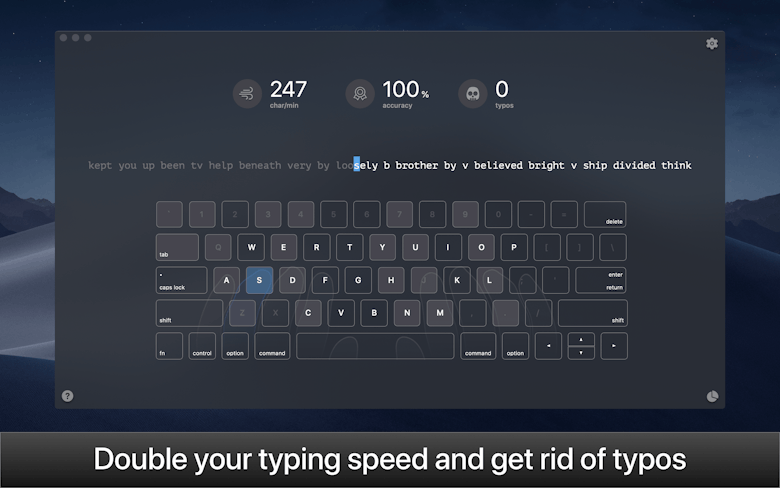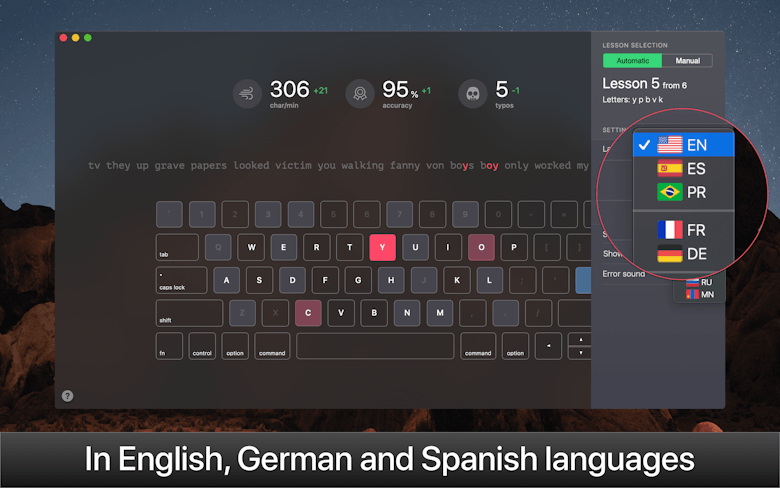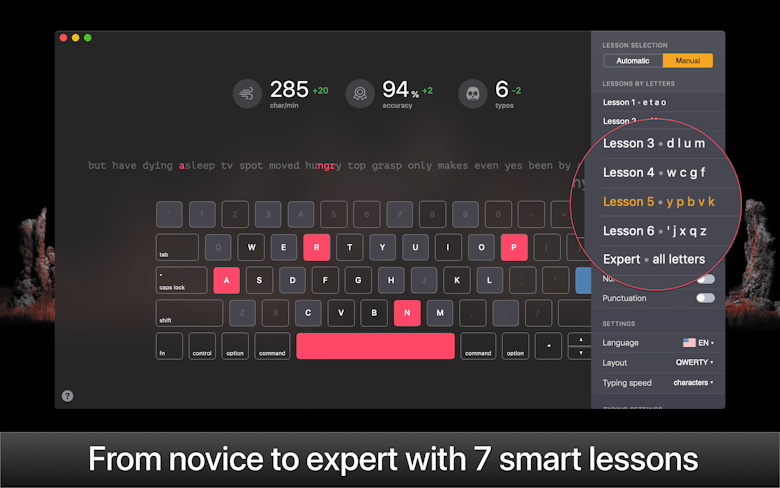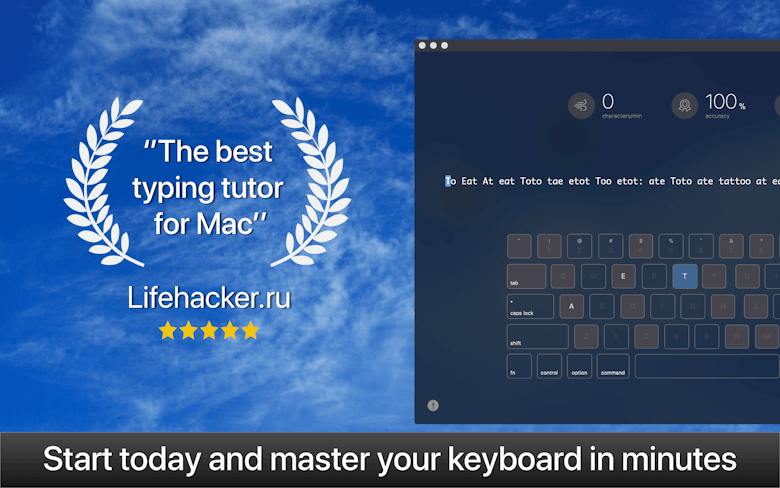 KeyKey Typing Tutor features
Practice with real words
Unlike other typing courses, KeyKey Typing Tutor generates real words for you to type in your native language. This means no more typing nonsense that you won't use in real life. By working with actual phrases, you can start implementing your new skills straight away and, ultimately, build letter combinations into your muscle memory, so they come naturally to you.
Stop making typos
Even if you've picked up some bad typing habits along the way, KeyKey Typing Tutor's accuracy features help you identify what you need to focus on improving. The app counts your typos and shows you which letters you find most challenging, so you can work them out in your practice. By preventing you from unlocking new levels until you hit perfection, KeyKey Typing Tutor sets you up to be precise and efficient.
Compare your stats
Not only does KeyKey Typing Tutor tells you your typo, accuracy, and speed stats, the app also shows how you did compared to your last session. To help with your progression, KeyKey Typing Tutor adjusts the word difficulty to suit your level — should your stats perform negatively, words become less difficult. Want to up the ante? Ask to include capital letters, numbers, and punctuation.
Track your progress
No matter how many languages or keyboards you're learning, you can see just how much you have improved with KeyKey Typing Tutor's Progress Tracker. It shows you the results from every lesson and visualizes your progress over time. Statistics will help you to monitor speed records and errors made. Why not challenge yourself in typing practice to see if you can earn three stars for each lesson?
Get hints from a virtual keyboard
A picture tells a thousand words, but a virtual keyboard tells many more! KeyKey Typing Tutor uses such keyboard to give you a helping hand in improving your button-bashing skills. The app outlines your finger placement, so you can ensure you have the correct technique. It also shows key hints that guide you to the right key without having to look down at the real keyboard.
Learn in your native language
Having analyzed thousands of books and articles, KeyKey Typing Tutor's language algorithm is as useful and life-like as possible. The app supports more than just the QWERTY keyboard and knows many popular languages: French, Italian, Greek, and more. It also helps those who want to learn alternative layouts, like COLEMAK or DVORAK.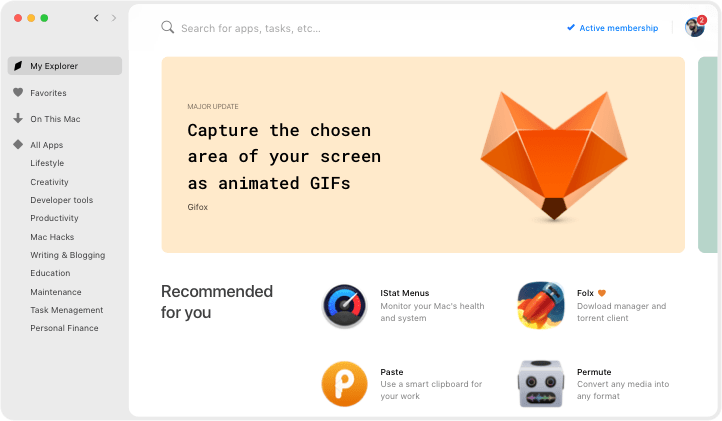 We love Setapp
---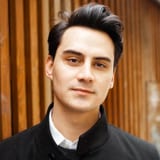 Very impressed with World Clock Pro @setapp @minimuminc. Making light work of time differences 🤘yew. How MacOS still doesn't have some kind of digital clock widget is mind boggling.
jessengatai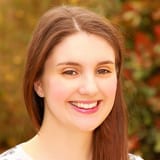 I have used Endurance (http://enduranceapp.com ) which is on @setapp to try and extend my battery life, 12 hour flight from Vienna to LAX and I spent about 8 hours working on an essay - not bad going!
Rosemary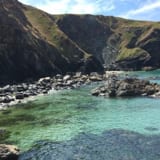 Wow just downloaded Setapp for my Mac - the value here is amazing. Some of the apps cost more than the monthly subscription alone and there are some amazing apps like Ulysses, RapidWeaver etc. @setapp
Mark Mitchell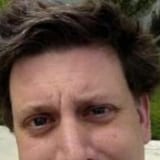 Discovered @PDFpen via @Setapp. Worth it just for the stellar OCR job it does on poorly-scanned assigned readings. Now to start playing with all those PDF editing features...
Nate Dickson