Sounds good? Well it looks good too.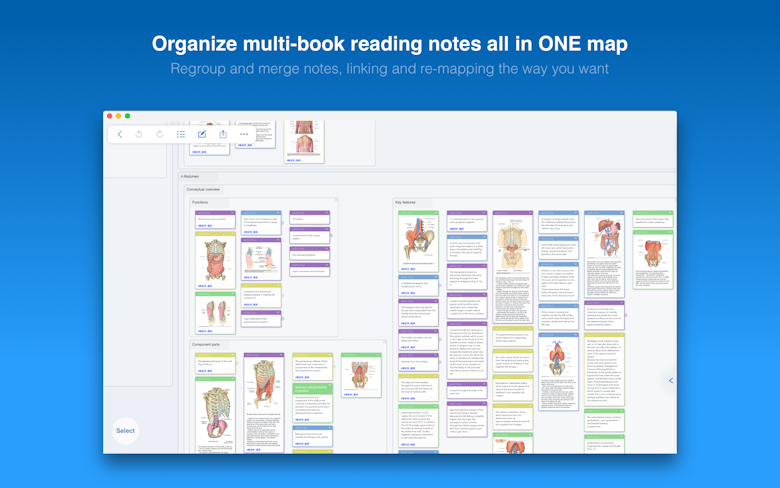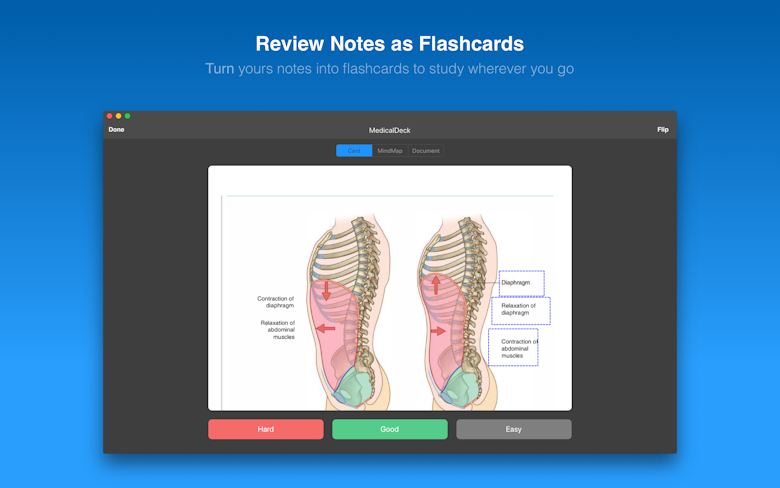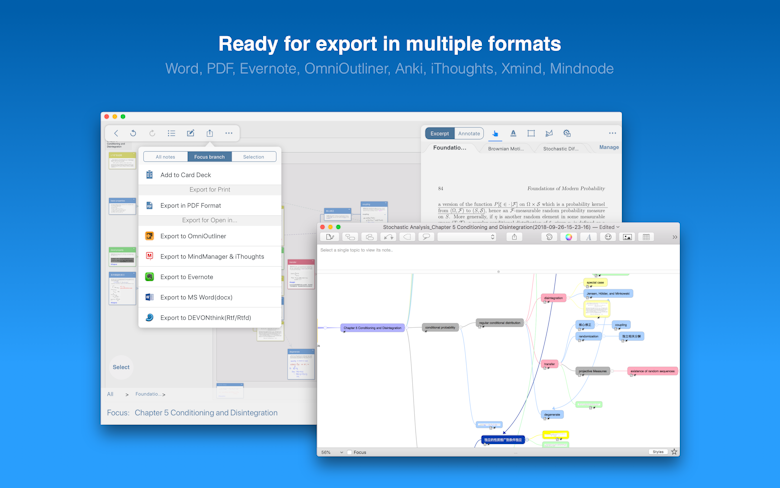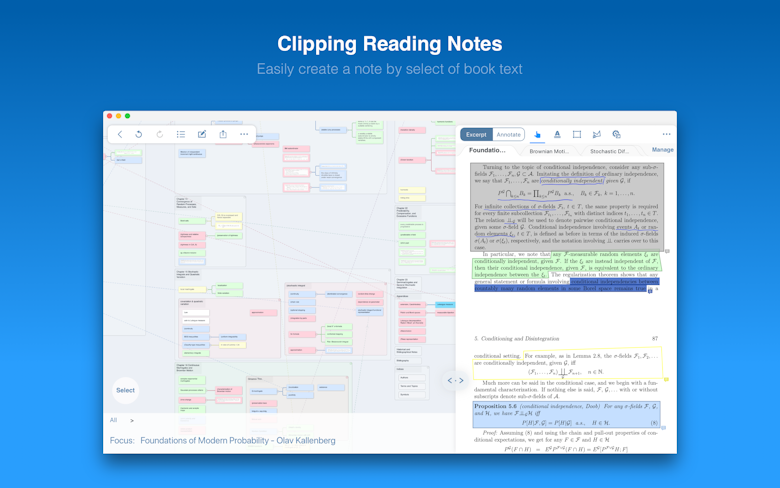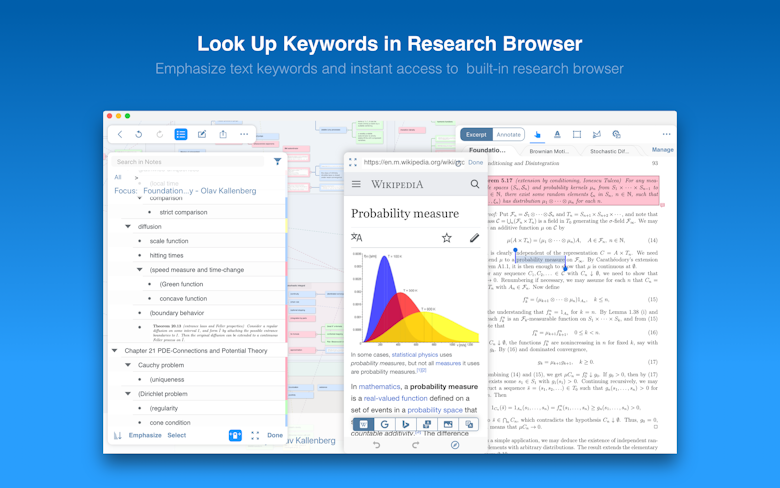 MarginNote features
Add flexible reading notes to margins
MarginNote suggests a great way of escaping messy styles of note-taking, such as trying to cram notes into the margins of physical textbooks, by allowing you to annotate as much text as you need and resizing it to fit automatically. You can add photos, scribbles (if you're missing the hand-annotated looks), images, tags, and even audio to comments.
Organize notes across multiple books
Build a meaningful link between related texts by grouping, remapping, or merging notes from different books. As a result, you can create a meaningful journey in notes, whether you're backing up evidence with secondary information or providing contrasting viewpoints, even if they're spread across a number of different texts.
Generate flashcards for quick study
Creating virtual flashcards with MarginNote lets you edit and tweak them as you reassess critical info, without compromising on the ability to take the notes with you on the go. That means there's no need to start over and rewrite your flashcards if you accidentally omit key facts, or have included unnecessary information, the first time around.
Export and import notes in any format
MarginNote allows for extended flexibility through exporting flashcards to Anki, Mindmap, iThoughtsX, or MindManager. You can also create printable PDFs or, if you want to keep tabs on your notes on mobile, send all to Evernote. Apple fans can also sync books and notes with iCloud, which is great for checking out information on an iPad or iPhone.
Search by relevant keywords
Type in a keyword to highlight text and expand on it using a built-in research browser that includes image search, Quora, Wikipedia, and Google Scholar functionality. From here, you can link notes, clip text, and more. So even when you're working on a dense project, this enables you to create annotations that are manageable and searchable.
Clip research notes quickly
With MarginNote, you can simply clip book text to create a new note without having to type anything out or trying to find the best format to showcase a number of screencapped images from different sources. That means there's no need to transcribe information and struggle to organize it in a way that makes sense.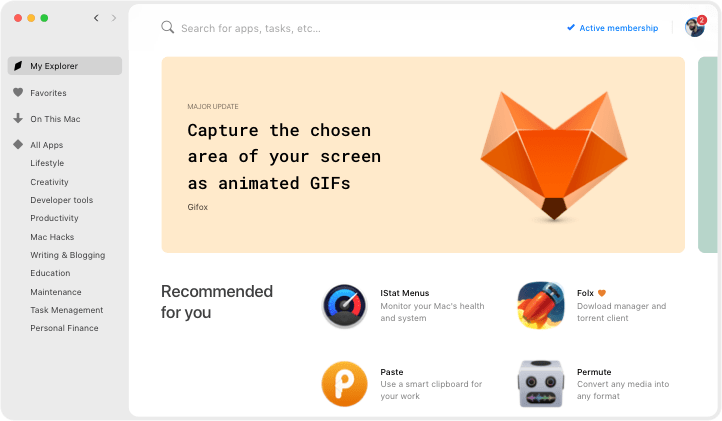 We love Setapp
---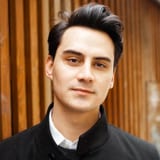 Very impressed with World Clock Pro @setapp @minimuminc. Making light work of time differences 🤘yew. How MacOS still doesn't have some kind of digital clock widget is mind boggling.
jessengatai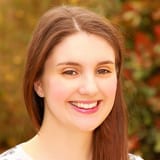 I have used Endurance (http://enduranceapp.com ) which is on @setapp to try and extend my battery life, 12 hour flight from Vienna to LAX and I spent about 8 hours working on an essay - not bad going!
Rosemary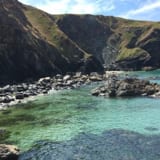 Wow just downloaded Setapp for my Mac - the value here is amazing. Some of the apps cost more than the monthly subscription alone and there are some amazing apps like Ulysses, RapidWeaver etc. @setapp
Mark Mitchell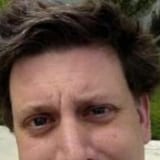 Discovered @PDFpen via @Setapp. Worth it just for the stellar OCR job it does on poorly-scanned assigned readings. Now to start playing with all those PDF editing features...
Nate Dickson