Sounds good? Well it looks good too.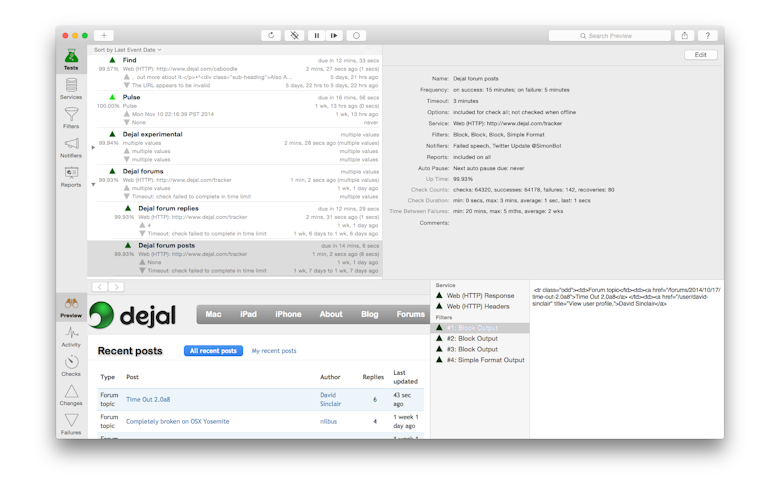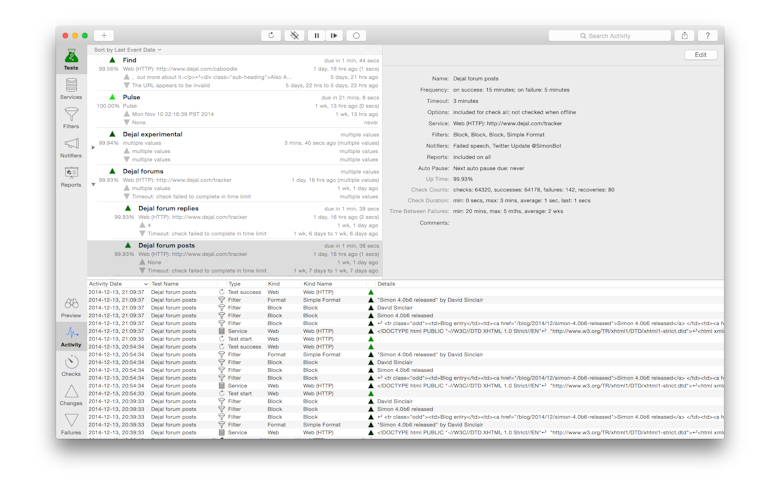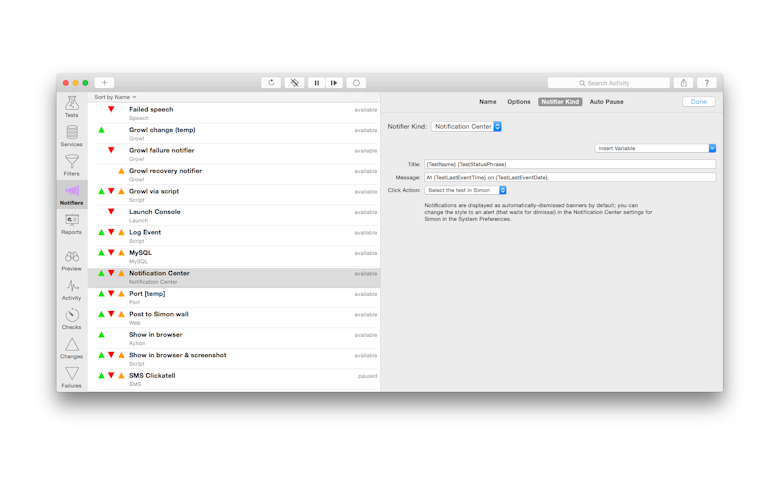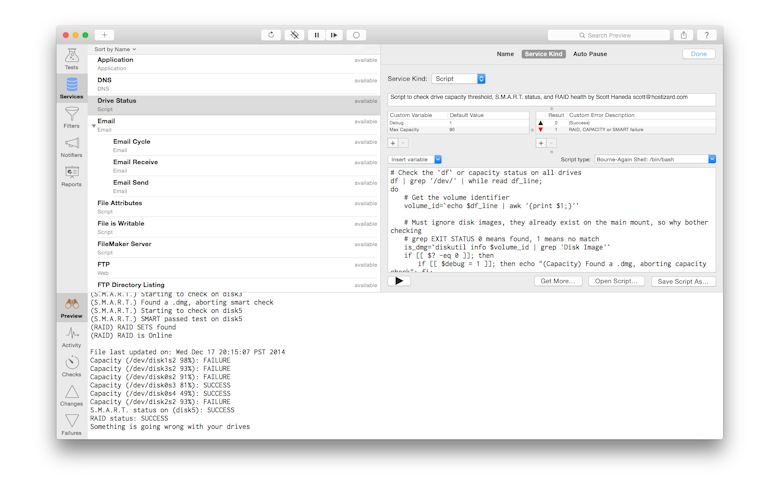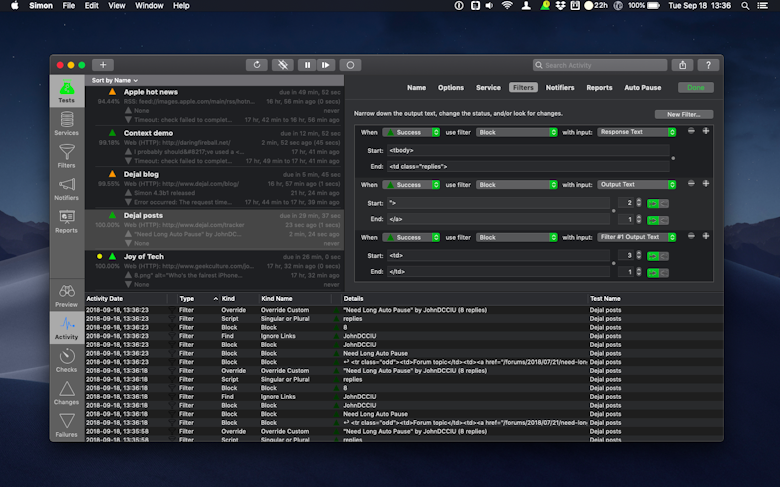 Simon features
Numerous filters
Track websites, check updates using smart filters. There are numerous filters on offer. For instance, you can set filters to ignore HTML tags or pairs. With the basic text matching, find some text in the output. Use the standard format filter if you need to reformat some text. Filters can be customized, or you can even add new ones via AppleScript or shell scripts.
Robust Preview pane
Instantly examine the needed resource not leaving the program via the handy Preview pane. This pane has the rendered content, HTML source and server headers of the page along with the output of every filter for the test. Check the sites in any web browser your like. Check what is output by the server and the filters.
A set of useful notifiers
The app boasts a pretty solid pack of notifiers, including action, calendar, email, sound, speech, and more. If needed, share notifiers among numerous tests. Write an AppleScript to get your ultimate notifications. If some of the notifiers bother you, they can be automatically stopped for a specific period
Handy Capture Session panel
Effortlessly access any server. You can receive texts and send responses. With this Capture Session panel, you can generate your ultimate session scripts. It's really easy! Get connected to the server on a given port, determine the part of the incoming text, set commands to proceed, and the session script will be created for you.
Gather tests into groups
Got many related tests? Why not organize everything in a beautiful and time-saving way? Save time, organize them into groups without problems. Setting your tests and other lists into groups is fast and easy. Typically, you can sort all the tests by type, server, and client.
Smart report capabilities
Check the sites, servers, and apps status and get HTML reports. See them in the browser of your choice. Choose whether you want them to be automatically saved or to be sent to a remote server. There are an array of templates to help you control layout and content in the report feature.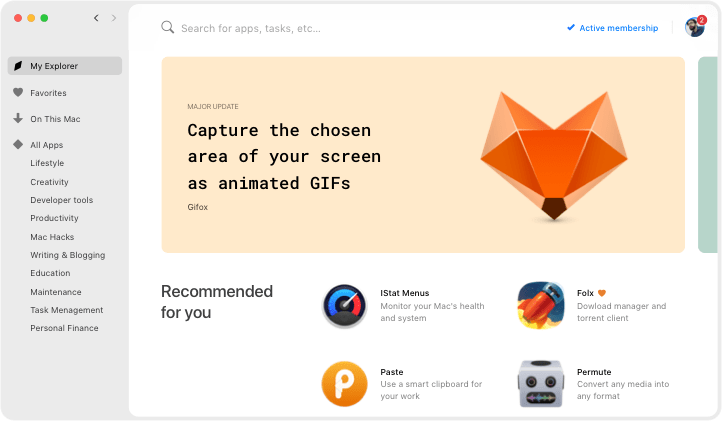 We love Setapp
---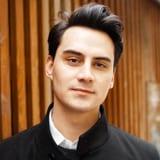 Very impressed with World Clock Pro @setapp @minimuminc. Making light work of time differences 🤘yew. How MacOS still doesn't have some kind of digital clock widget is mind boggling.
jessengatai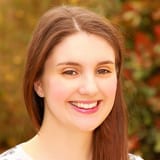 I have used Endurance (http://enduranceapp.com ) which is on @setapp to try and extend my battery life, 12 hour flight from Vienna to LAX and I spent about 8 hours working on an essay - not bad going!
Rosemary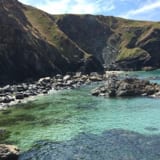 Wow just downloaded Setapp for my Mac - the value here is amazing. Some of the apps cost more than the monthly subscription alone and there are some amazing apps like Ulysses, RapidWeaver etc. @setapp
Mark Mitchell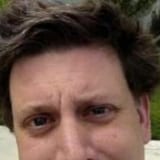 Discovered @PDFpen via @Setapp. Worth it just for the stellar OCR job it does on poorly-scanned assigned readings. Now to start playing with all those PDF editing features...
Nate Dickson