Sounds good? Well it looks good too.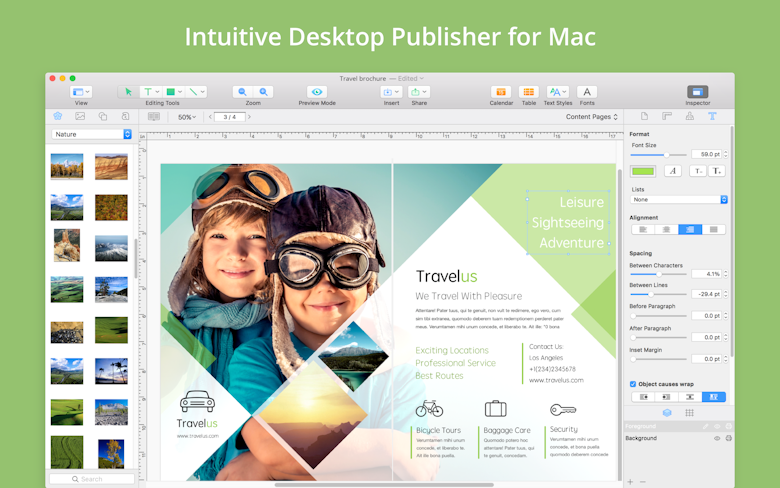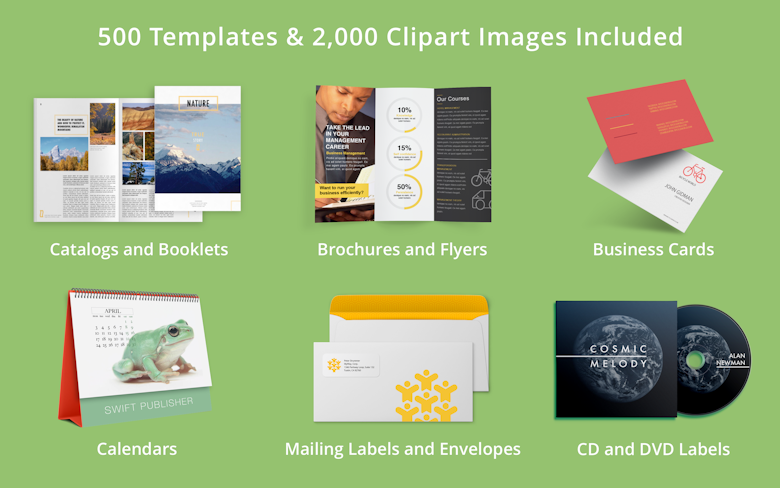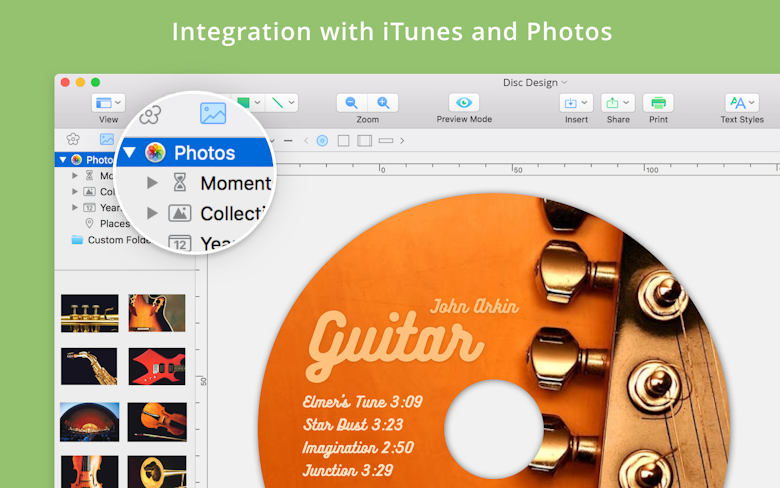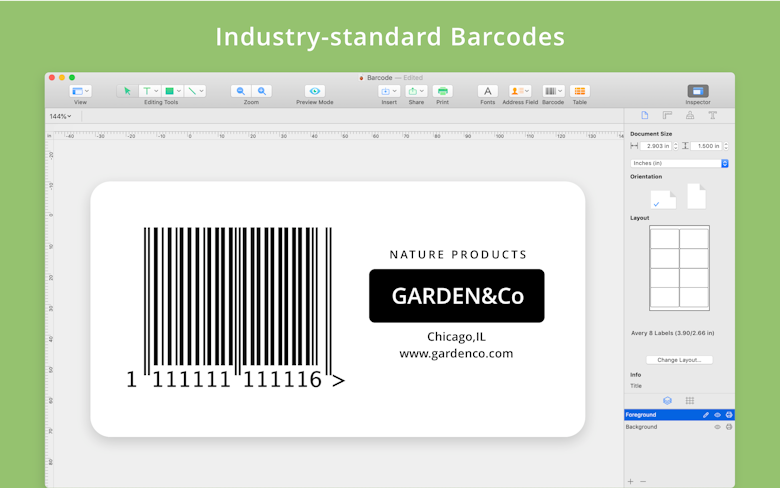 Swift Publisher features
Smart Layouts
In a simple, uncluttered interface, you get everything you need to make an attractive layout. You can lay out single pages, spreads, and even master pages to be used again in the future. The program handles finicky stuff like page order, so you don't have to worry about it, while supporting you with grids and smart guides.
Handling text
There's nothing worse than a beautiful piece of writing ruined or stilted by a formatting error. Swift Publisher supports all kinds of text arrangements, from multiple-column spreads to image captions. It's easy to make text flow across page breaks and wrap around images and other inserts.
Design tools
The graphic effects you can produce may surprise you. The app lets you apply gradients, draw freehand shapes, and control the transparency of the different elements of your layout, to name just a few. Plus, if you're publishing photos or artwork, you can use its inbuilt image editor to ensure that everything you include looks its best.
Graphic library
Need a little visual flair? Look no further than Swift Publisher's extensive graphic library. With over 2,000 pieces of clip art and 100 image masks, you're bound to find something that fits. In addition, the app supports more than 300 pre-designed templates, which you can tweak as needed until they produce exactly the effect you're going for.
Pro-level printing and sharing
The app's advantages don't stop on the layout page. No publishing app would be complete without making the publication process easier. Swift Publisher does it right by supporting exports to a variety of digital formats, letting you set up bleeds for professional printing, and making social sharing as easy as a couple of clicks. You can even convert text to curves so that missing fonts don't stop your readers from enjoying your work.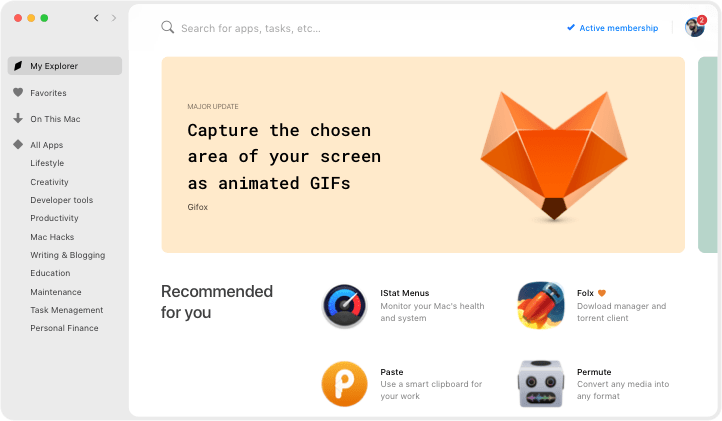 We love Setapp
---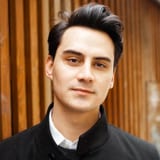 Very impressed with World Clock Pro @setapp @minimuminc. Making light work of time differences 🤘yew. How MacOS still doesn't have some kind of digital clock widget is mind boggling.
jessengatai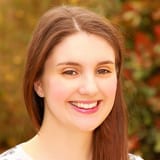 I have used Endurance (http://enduranceapp.com ) which is on @setapp to try and extend my battery life, 12 hour flight from Vienna to LAX and I spent about 8 hours working on an essay - not bad going!
Rosemary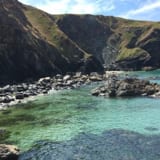 Wow just downloaded Setapp for my Mac - the value here is amazing. Some of the apps cost more than the monthly subscription alone and there are some amazing apps like Ulysses, RapidWeaver etc. @setapp
Mark Mitchell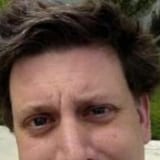 Discovered @PDFpen via @Setapp. Worth it just for the stellar OCR job it does on poorly-scanned assigned readings. Now to start playing with all those PDF editing features...
Nate Dickson